Stir-fried winged bean and carrot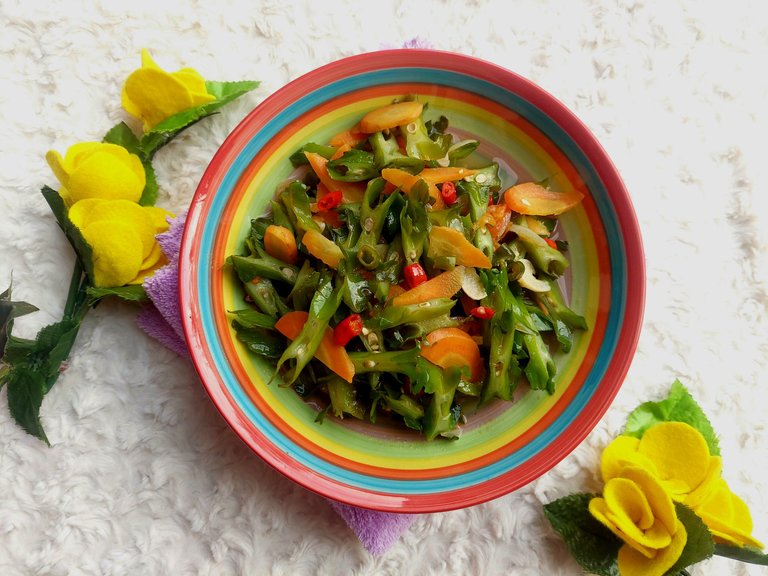 ---
---
---
Have you ever seen a vegetable known as winged bean? Well, this vegetable is a type of vine that is usually classified as a type of legume by the people of my area. Growing fertile and having a lot of health benefits, this vegetable is loved by many Indonesian people in particular. This vegetable that I know comes from Papua New Guinea and I don't know for sure whether winged bean vegetables can also be found in other Asian countries. This vegetable itself has many health benefits for the consumer. One of them is to prevent diabetes and can also prevent inflammation.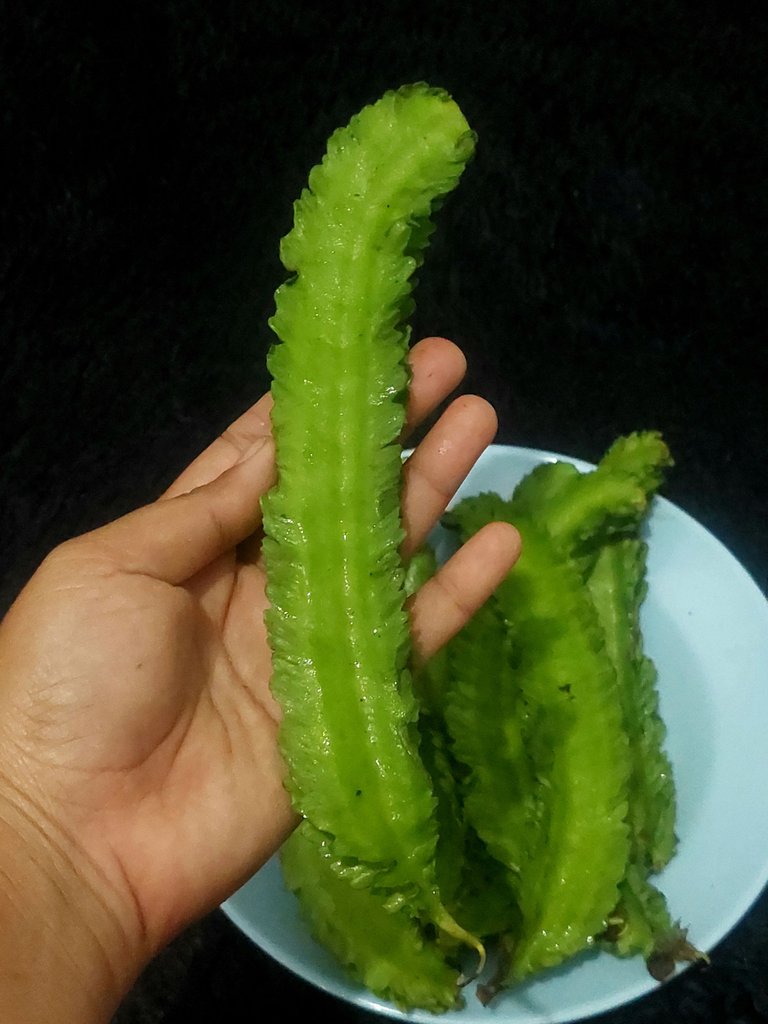 The name of this vegetable is definitely different in every region, including in my area. In Aceh's own language, this vegetable is known as "Boh Reuteuk Ngom", this vegetable is usually processed into fresh vegetables or mixed with sauce sambal. So you need to know, this vegetable is only taken when it is young to be used as a vegetable, because if this vegetable is too old it will have a hard texture.
In accordance with the title above, this is the first time I have tasted this vegetable, as I remember when I was little my mother used to cook this vegetable. It's just that I wasn't a vegetable lover when I was little so I've never tried it though. I got these vegetables from my neighbor a few days ago, he planted winged bean in the back of his house. Because the winged bean grows well and is fertile he gave me a bag of winged bean. Immediately, I looked for the appropriate reference for processed vegetables on this one. And I didn't find a recipe that suited my taste, so I thought of combining winged bean with carrots. And I think it would be very different, because the carrot and winged bean would accentuate the sweetness and crunchiness of both.
---
---
---
Ingredients Used
---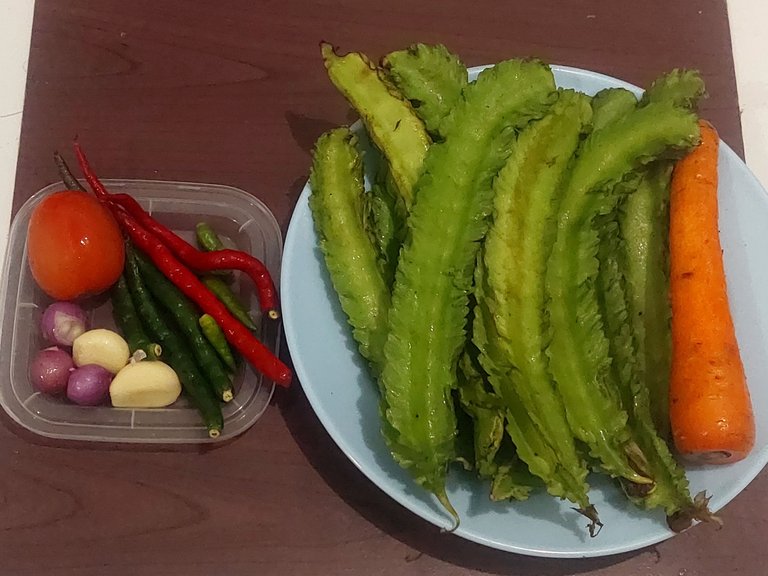 10 winged greens
1 carrot
2 Spring onions
2 cloves of garlic
3 green chilies
2 red chilies
1 tomato
5 bird's eye chilies
---
---
---
Cooking Steps
---
Steps 1
Wash the winged bean and carrots clean, then cut into thin obliques or according to your taste.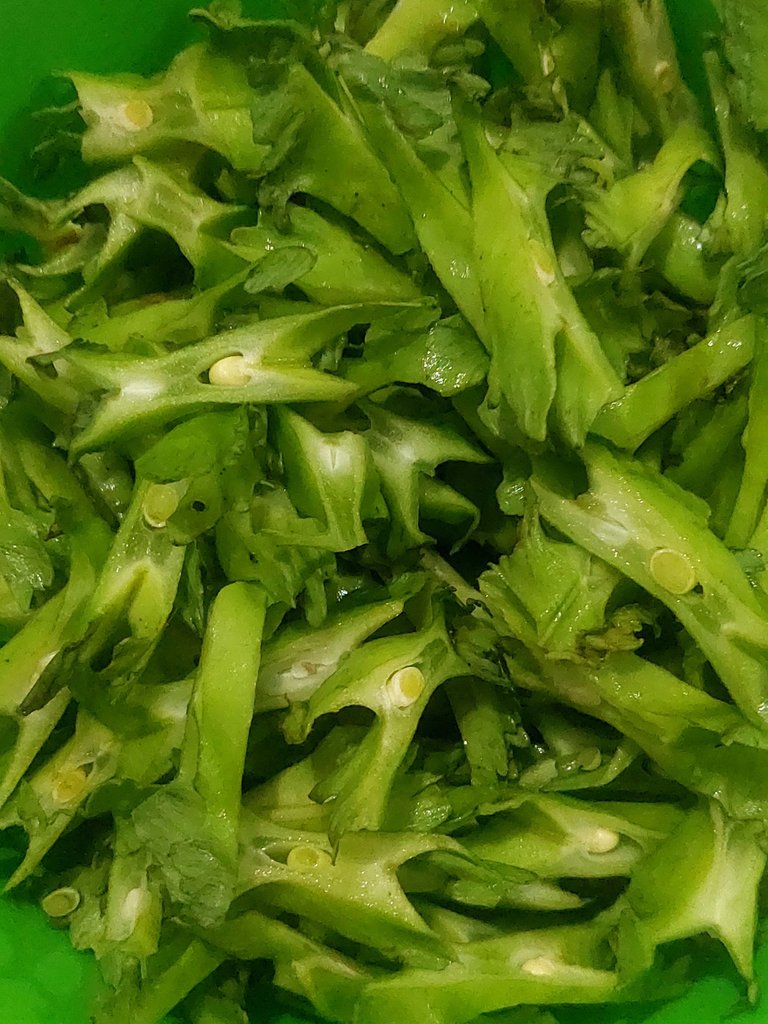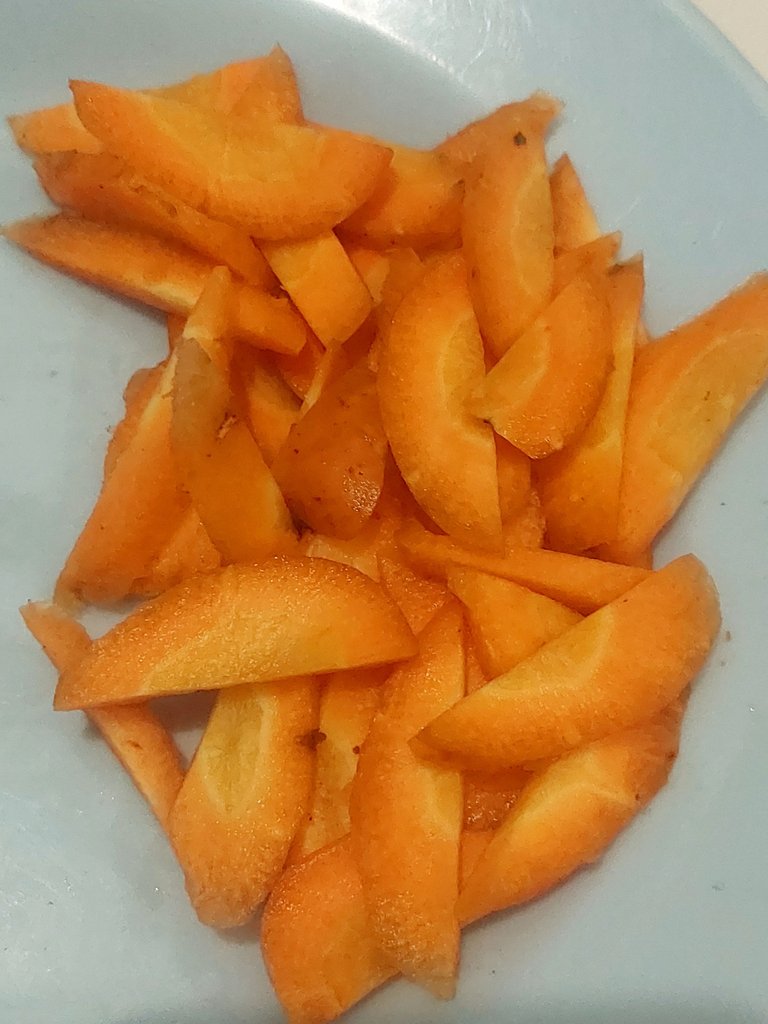 ---
Steps 2
Then soak the winged bean briefly in salt water, then boil it in boiling water for only 3 minutes.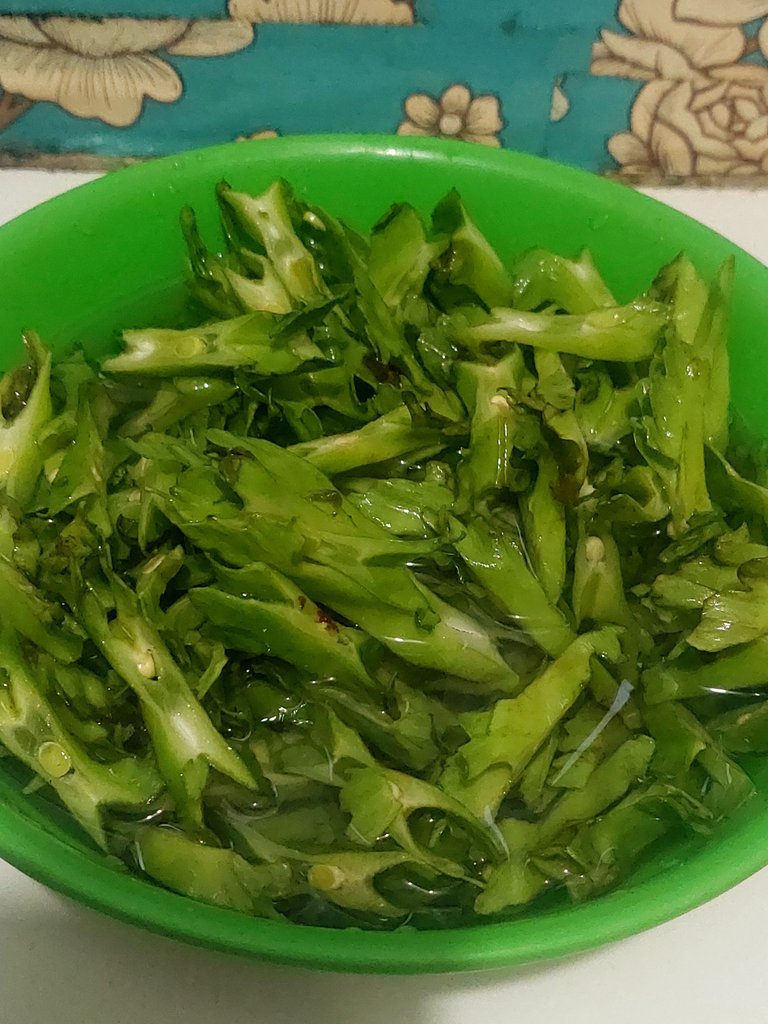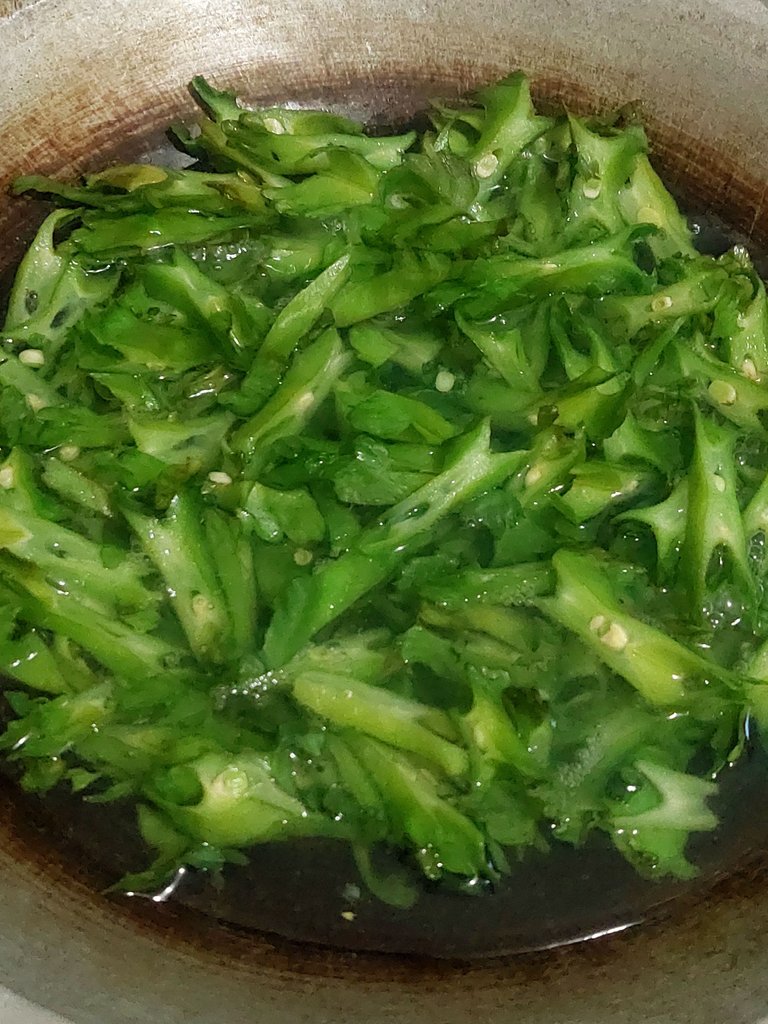 ---
Steps 3
Next, cut the onions, chilies and tomatoes into small pieces, then sauté the onions in a tablespoon of oil.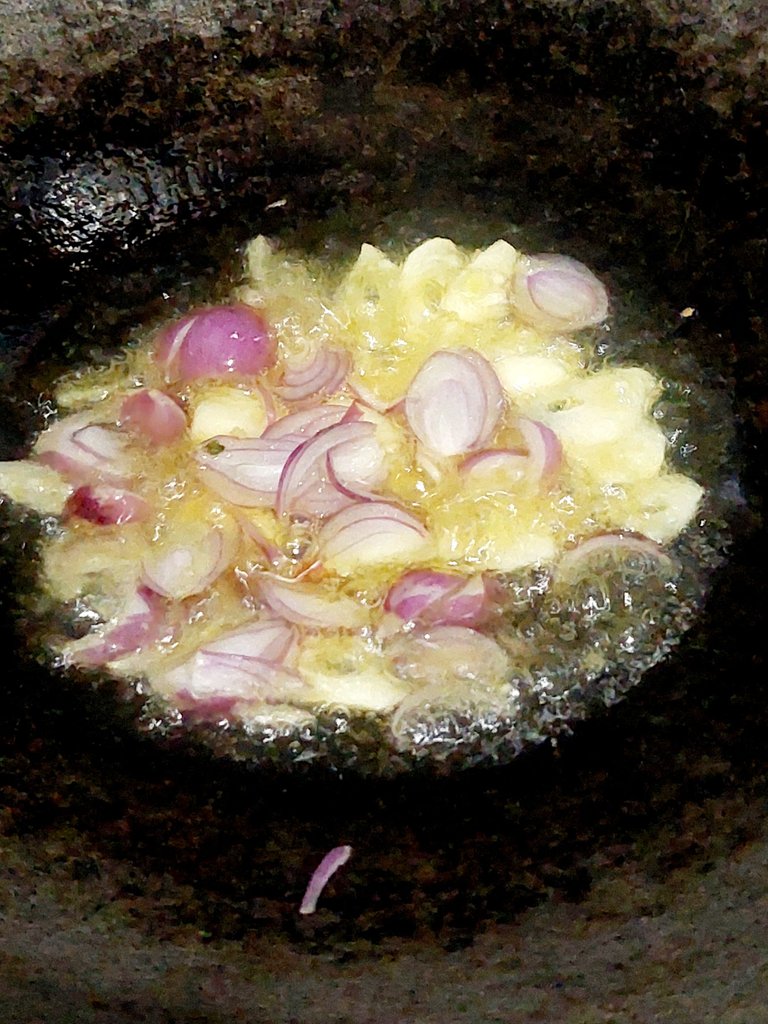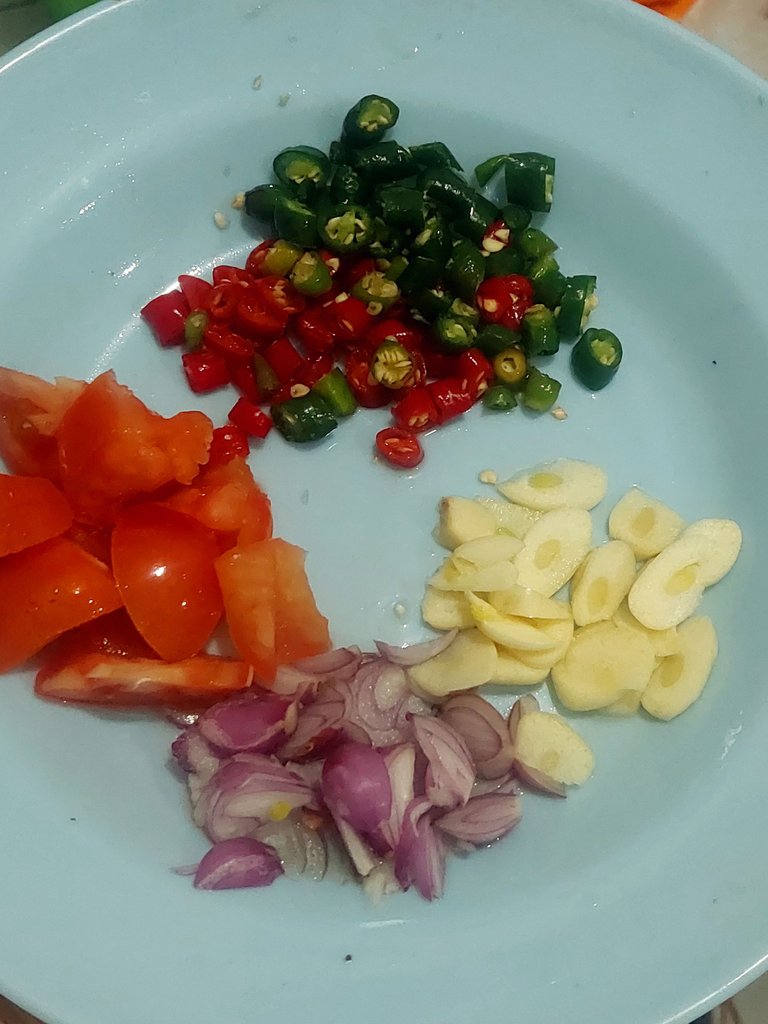 ---
Steps 4
Then add the chili and tomato pieces, then add 5 cups of cooking water until the water boils.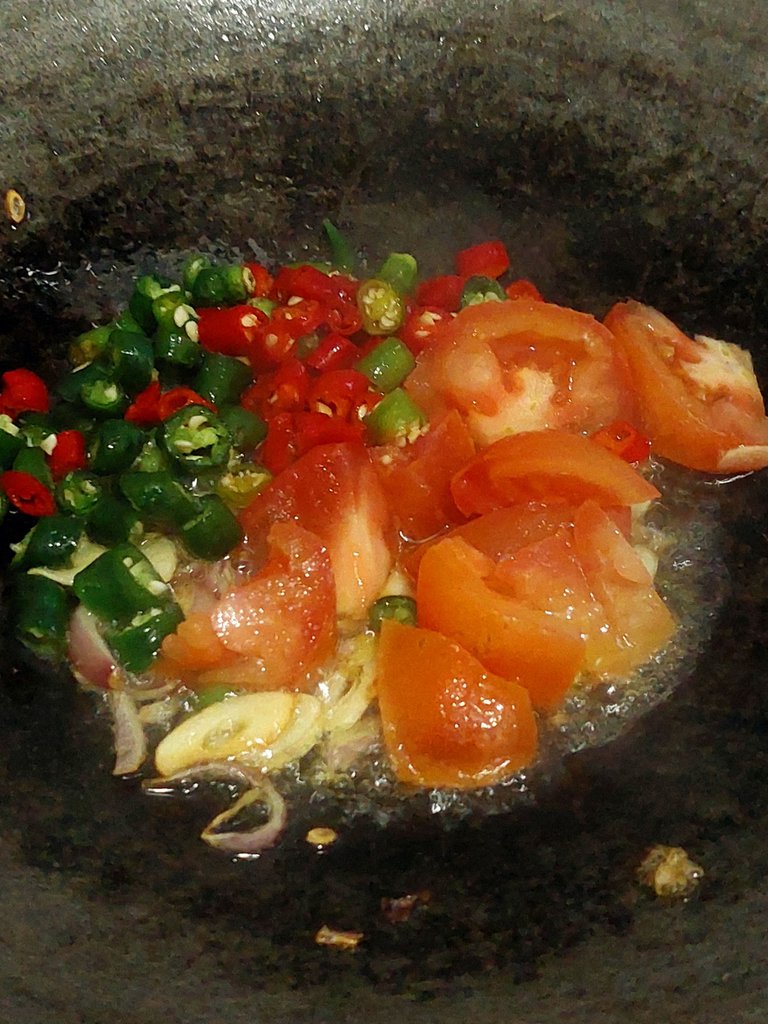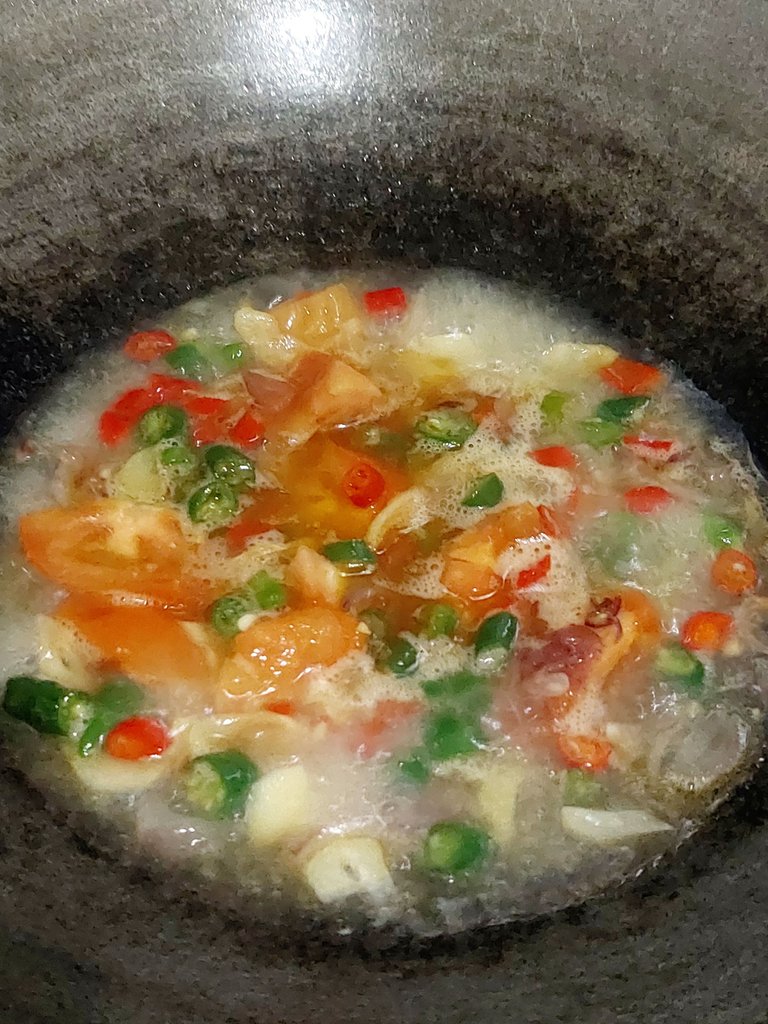 ---
Steps 5
Then enter the carrot pieces, add the winged bean that has been boiled earlier.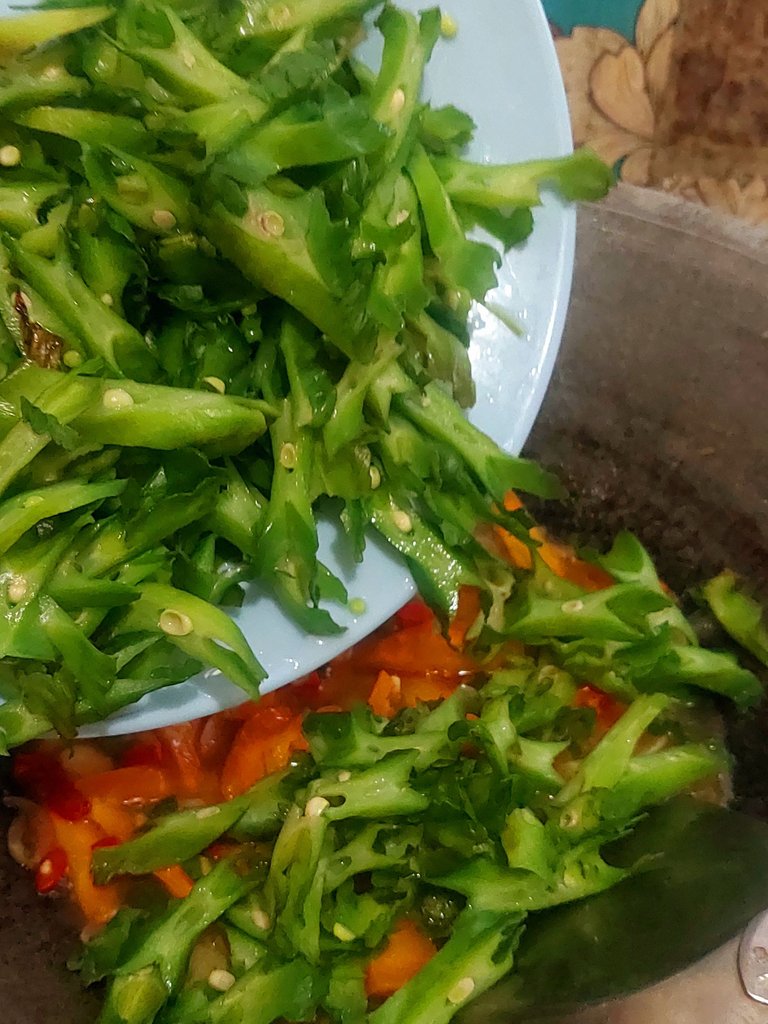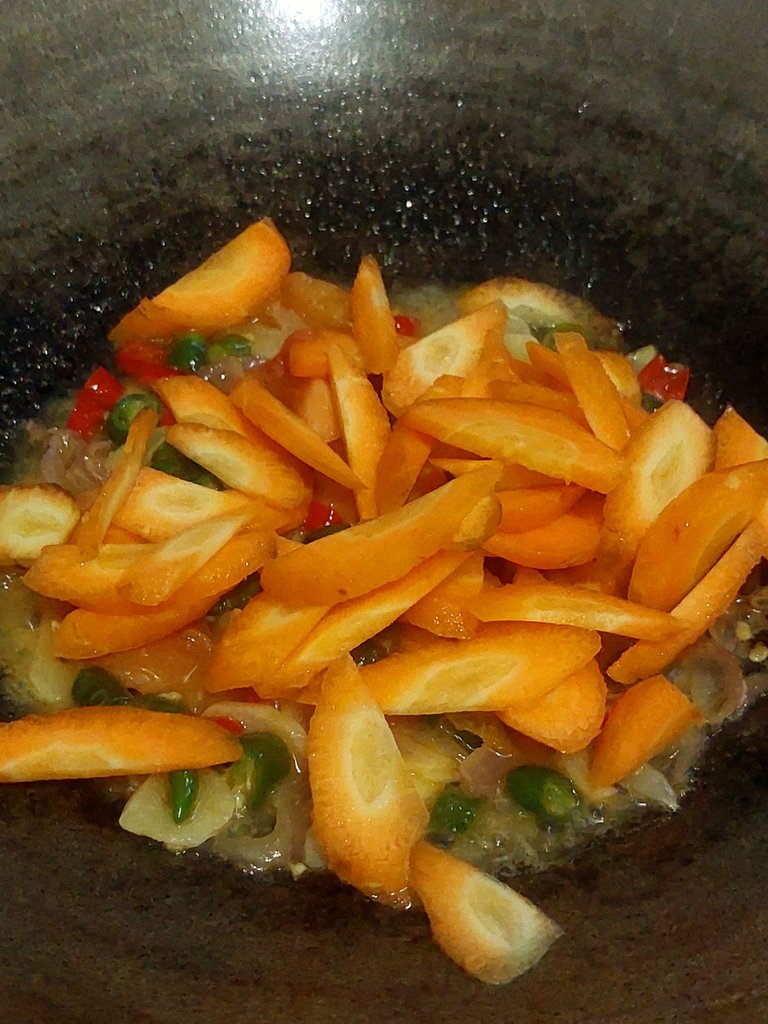 ---
Steps 6
Stir and cook until the vegetables wilt, stirring occasionally. Now, when cooking, cover the vegetables so that the color of the vegetables remains beautiful.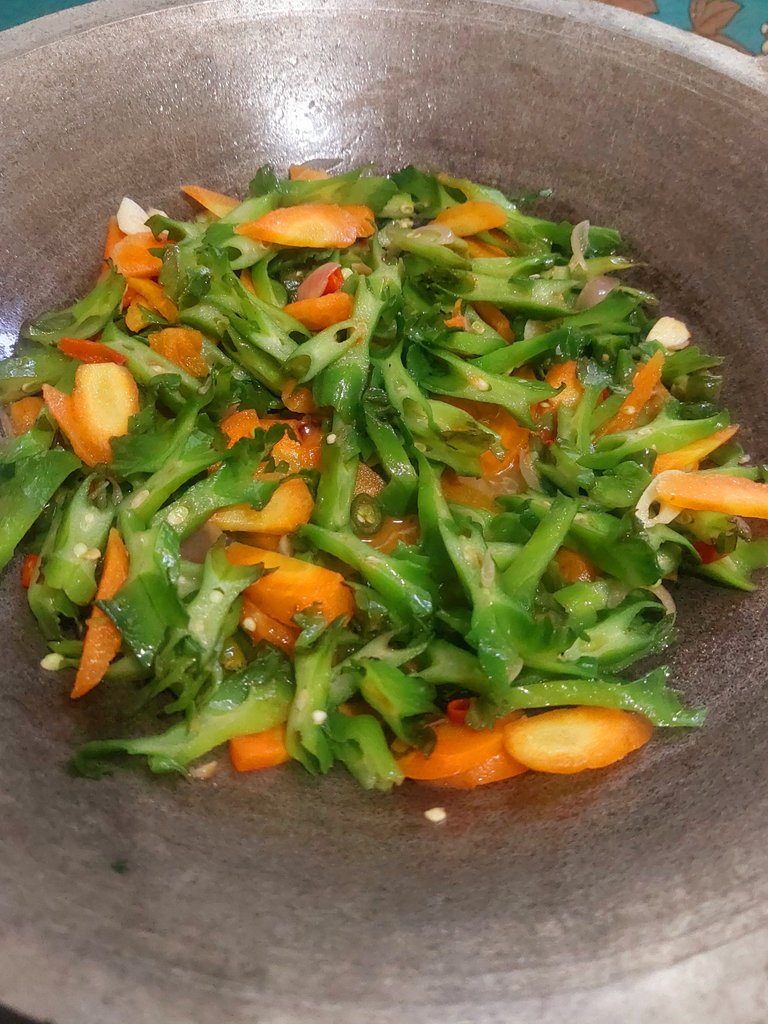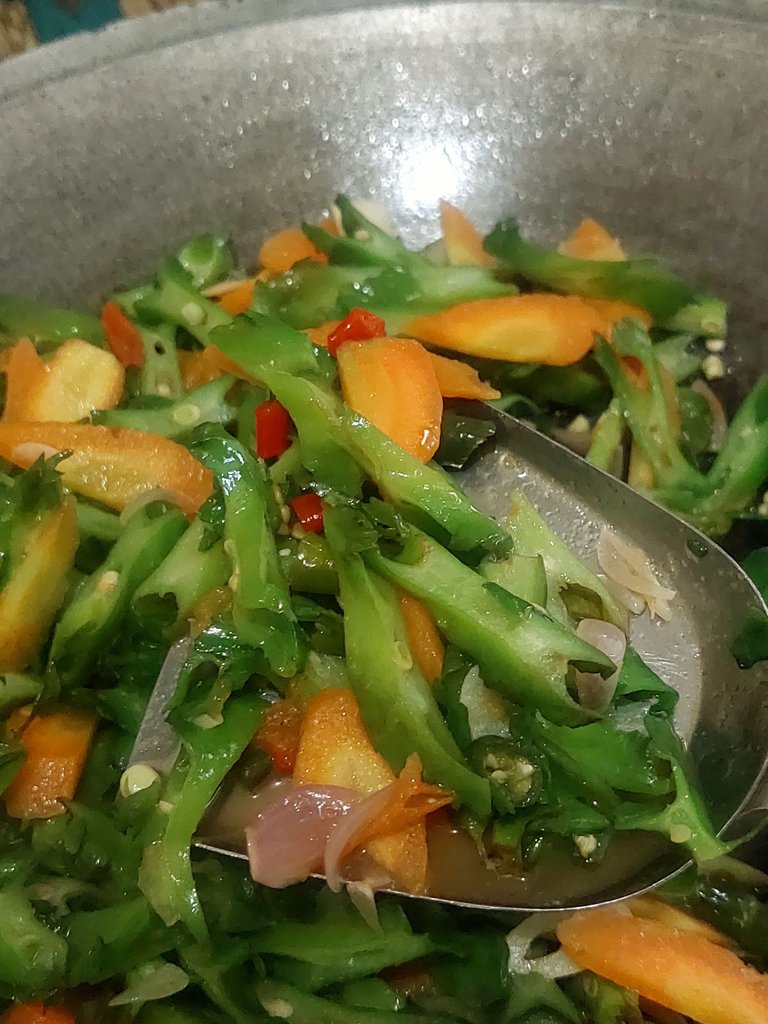 ---
Steps 7
Finally, taste correction and don't forget to add a teaspoon of salt.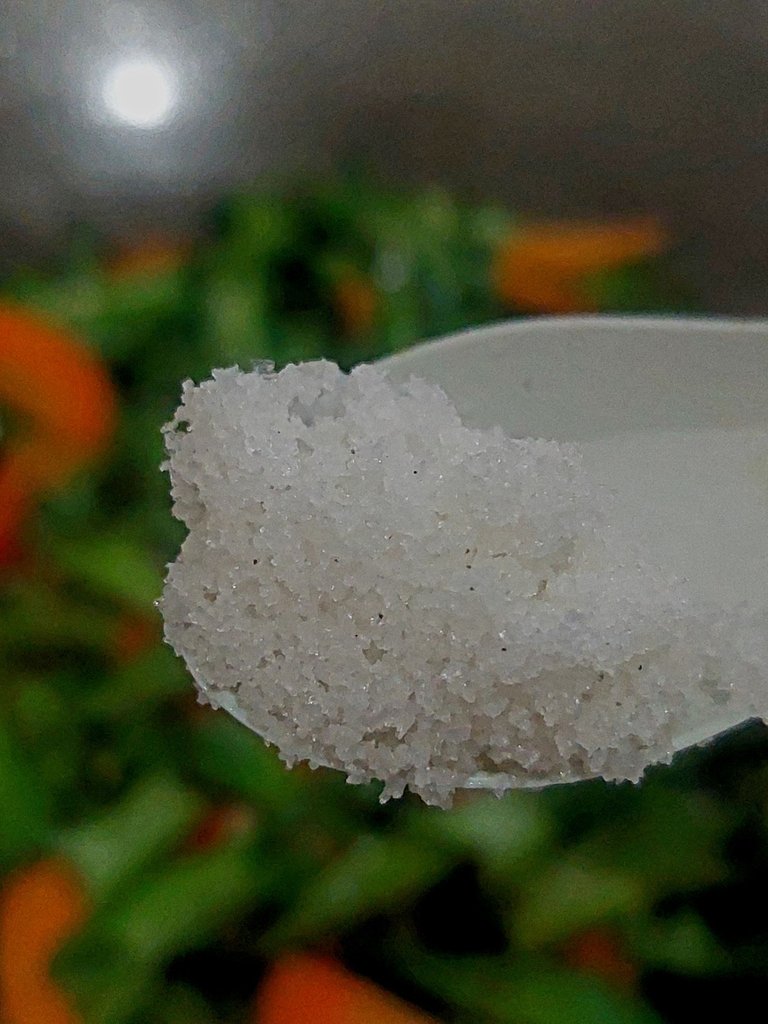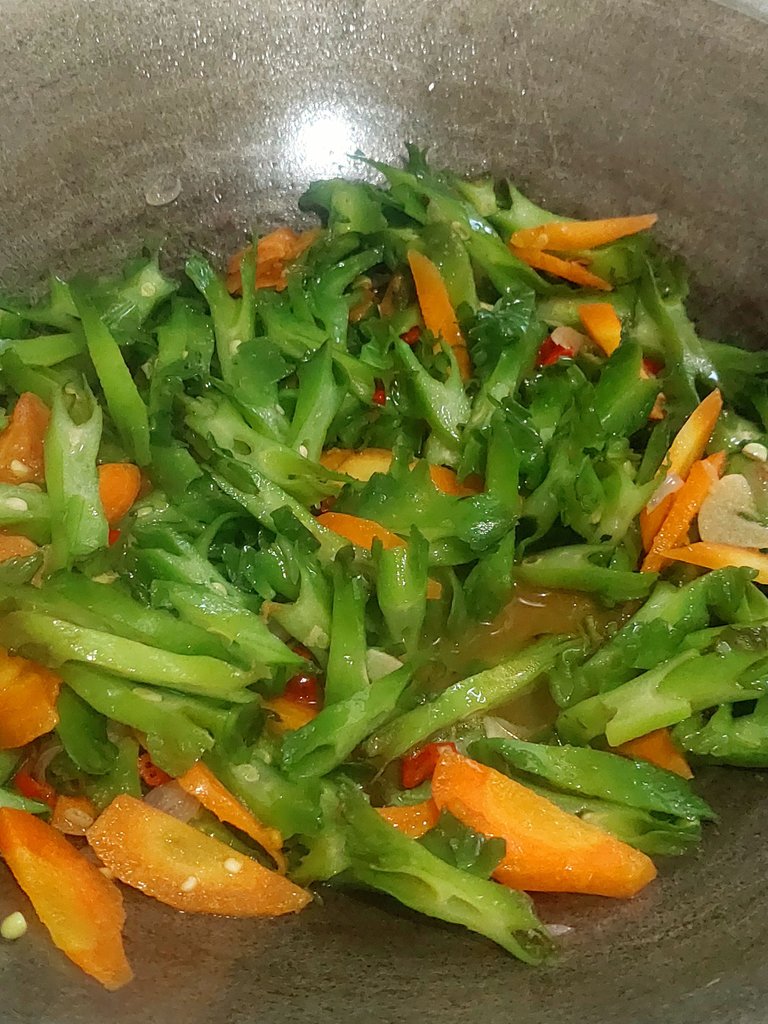 ---
---
---
---
Result
---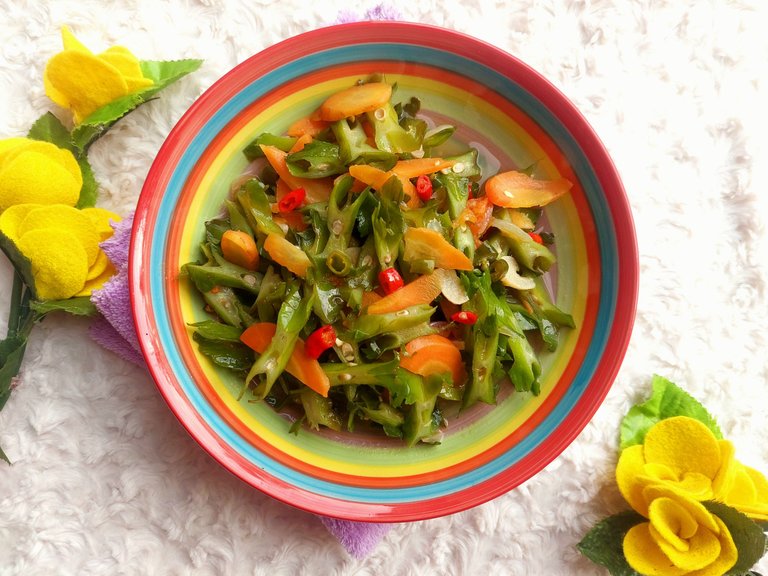 ---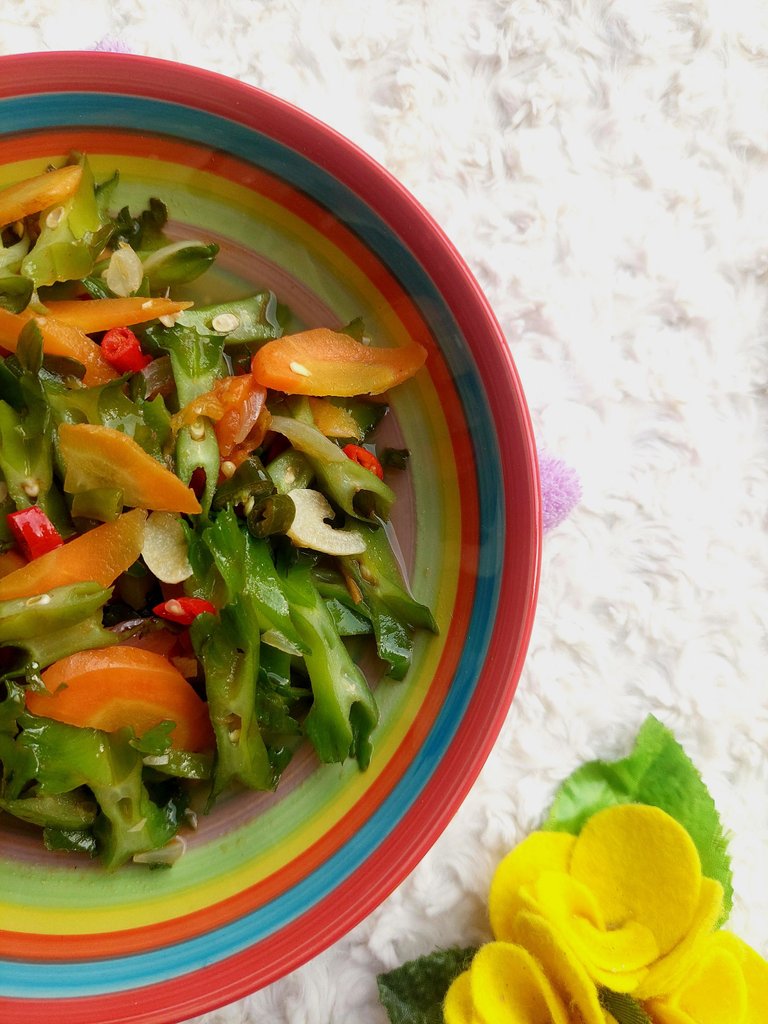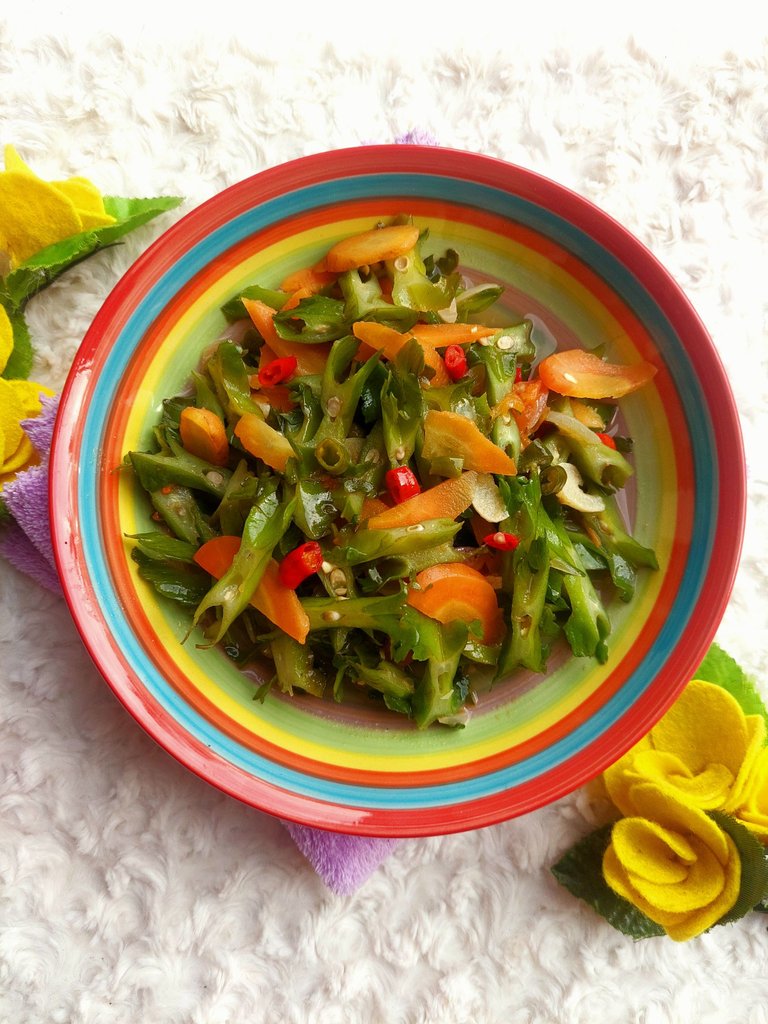 ---
The taste from of sauteed winged bean and carrot for the first impression is delicious, I never thought that winged bean vegetables which belong to this type of leguminous plant have a crunchy texture like crunchy carrots. The slightly sweet taste is perfect when cooked with a touch of spicy and slightly salty. I think this is the right combination and very beneficial for our bodies. Well, I enjoy this vegetable stir-fry with hot rice, and you know I can finish it in an instant. Because this is really beyond my expectations delicious, savory and slightly sweet really fits on the tongue.
---
---
---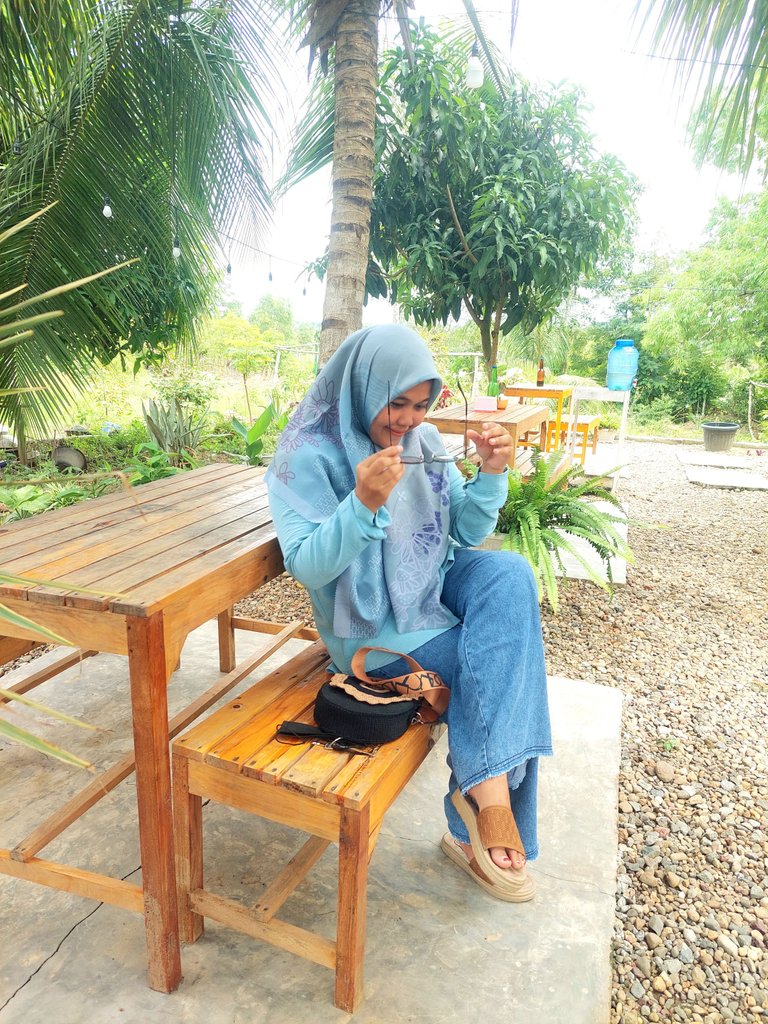 About The Author
A woman, firm and stubborn who is called "Nurul", born in July 1993, comes from Indonesia, Aceh province. My daily activity is work.
Besides working, I have several hobbies, namely reading, writing, cooking, gardening, making crafts, and traveling. From this hobby of mine, I will develop some inspiring content for all of you. I am also very happy to discuss positive new things with all of you.
---
---
---
Hi Readers and Hivers, Thank you for reading and visiting my posts which are 100% copyrighted by myself, my own content, writings and photos, taken with the Samsung Galaxy A72 Smartphone.
See you in the next post
---
---
---