Bengali Recipe:
Vegetarian cooking with Onion leaves, Gourd and Lentils
This image is made with Polish Apps
Hello Hive, How are you all? Hopefully all are well and in a sound health. I am here again today with a Bengali vegetarian recipe, hope everyone will like it. We all in our family love to eat vegetables. I like to eat vegetables at least five days a week. We try to include at least one day of egg and one day of meat in the menu, this is how our menu has been for a long time.
I don't always like to eat one type of vegetable so sometimes I like to cook vegetables in different ways. Onion leaves are available in winter which we eat with various curries, it brings a different flavor to the curries. I have already discussed the nutritional value of gourd and lentil, so there is nothing new to say. Today I will show you how to cook onion leaves, gourd and lentil curry, but it is very tasty. This curry is very nutritious as well as tasty.

This image is made with Polish Apps
Gourd - 1 pic
Onion chop - half cup
Lentils - 100 gm
Onion leaves - on taste
Green Chili - on taste
Turmeric powder - 1 spoon
Salt - on taste
Soyabean oil - As needed
Garlic paste - 1 Spoon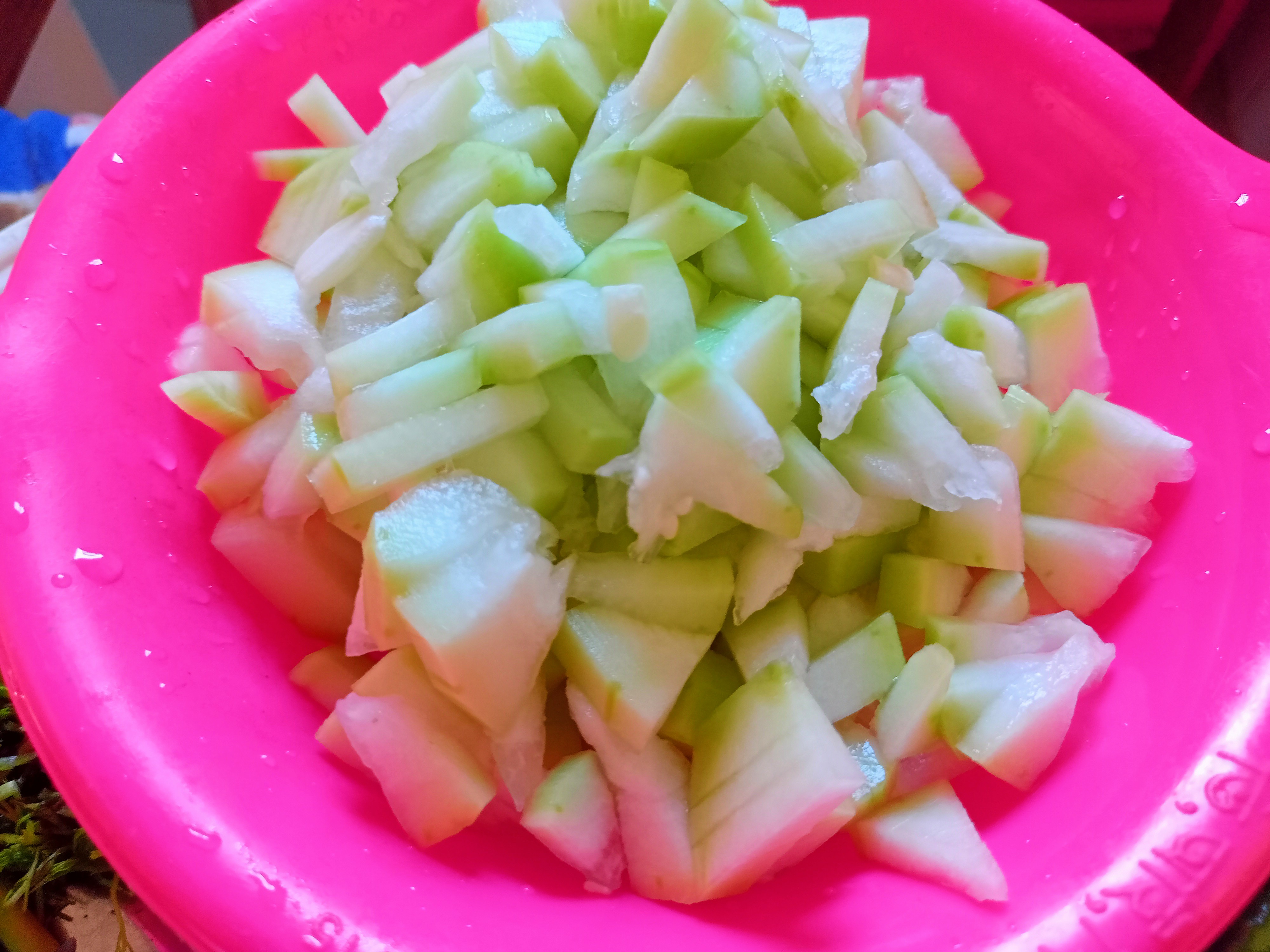 Firstly I cutt over the onion leaf's and washed Lentils properly with water. Then cutt over the Gourd in small pieces. Then washed it properly and took it in a sieve.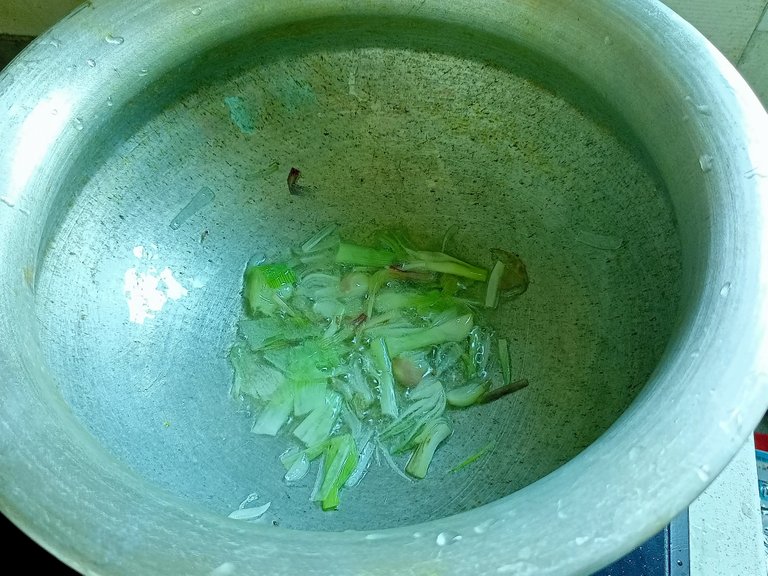 Firstly I put a pot on oven and applied some cooking oil. Then I give the onion chops on it. I fried it for some moments.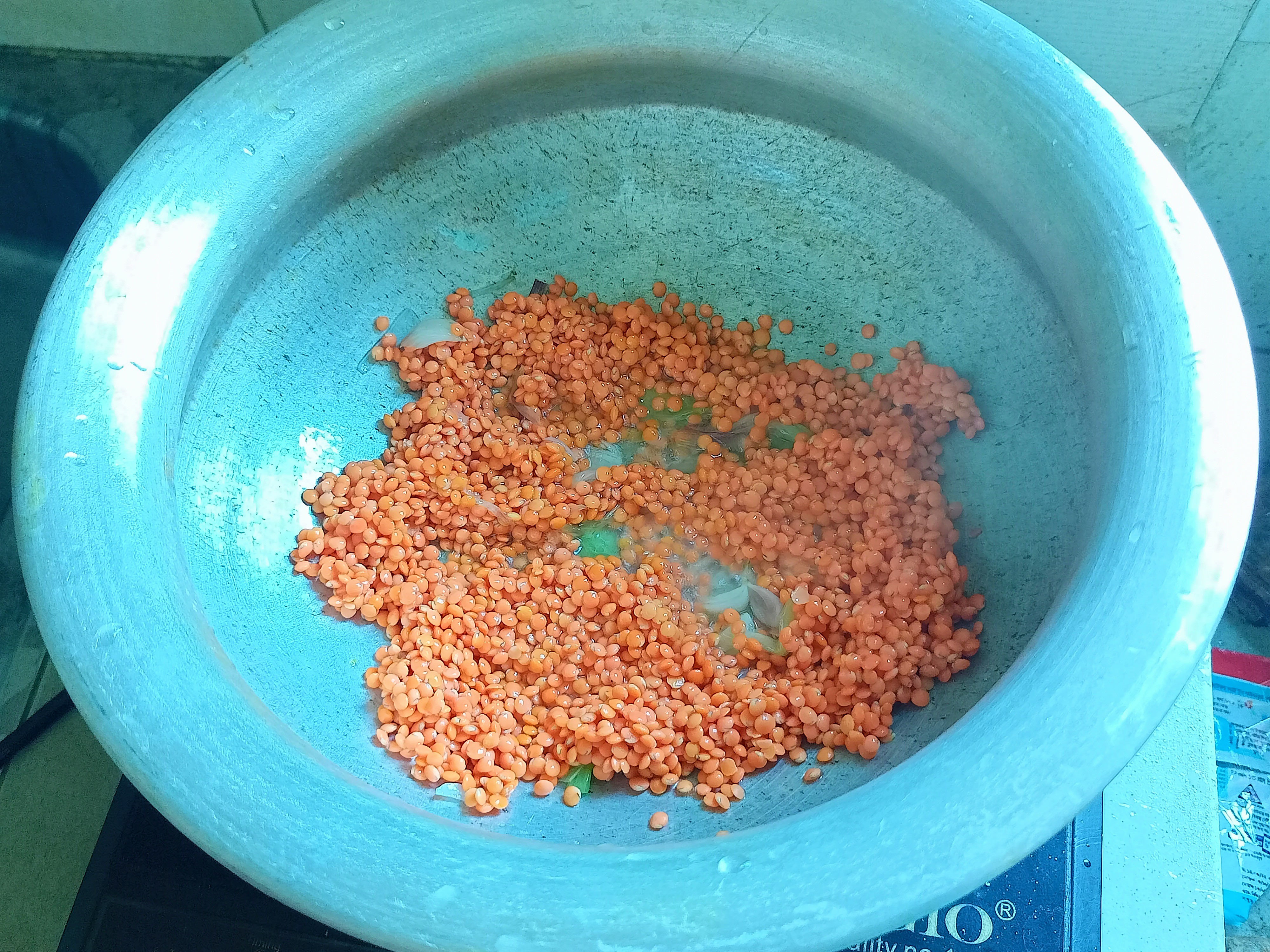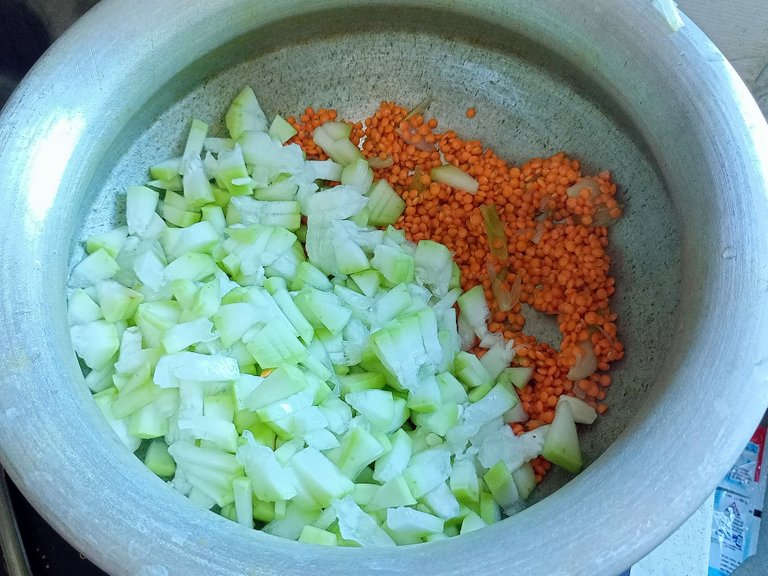 Now I give the Lentils and Gourd on it.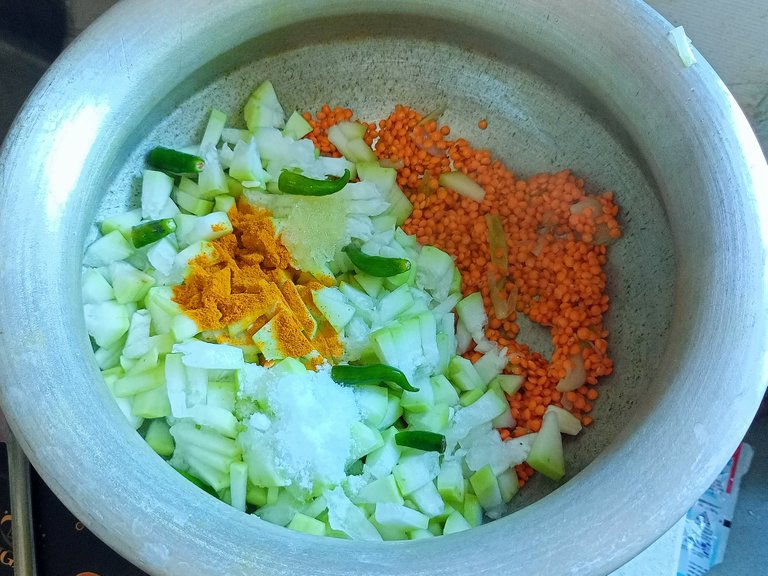 On this step I applied Turmeric powder, Garlic paste, green chili's and salt on it.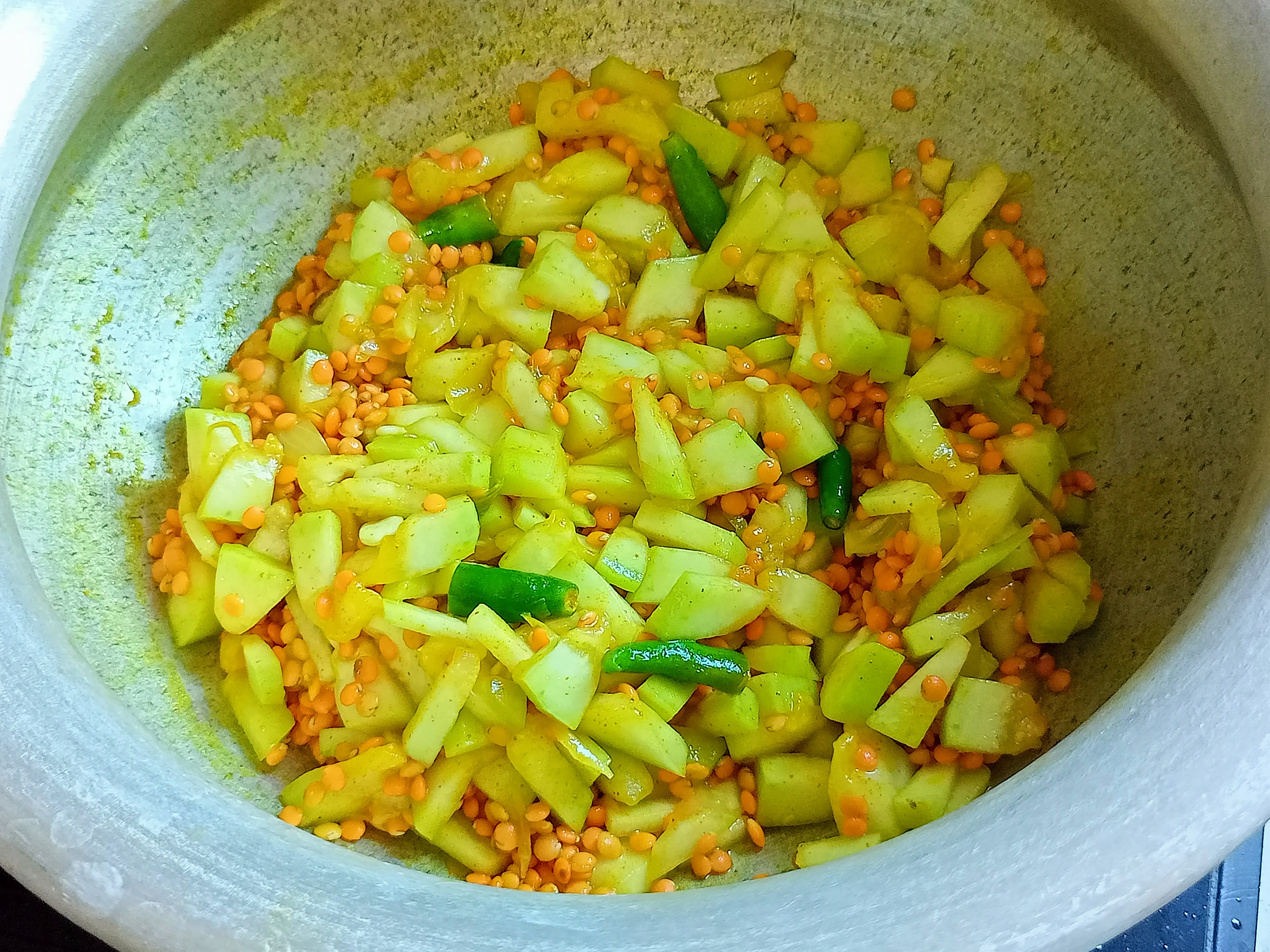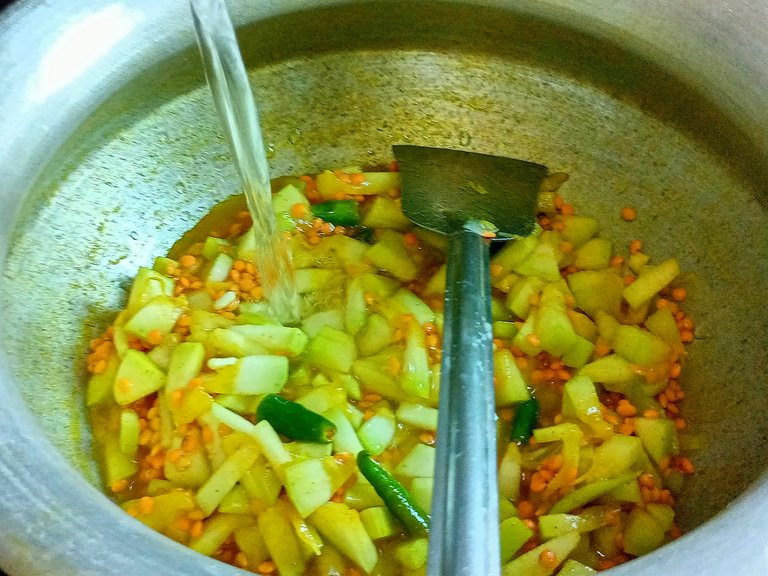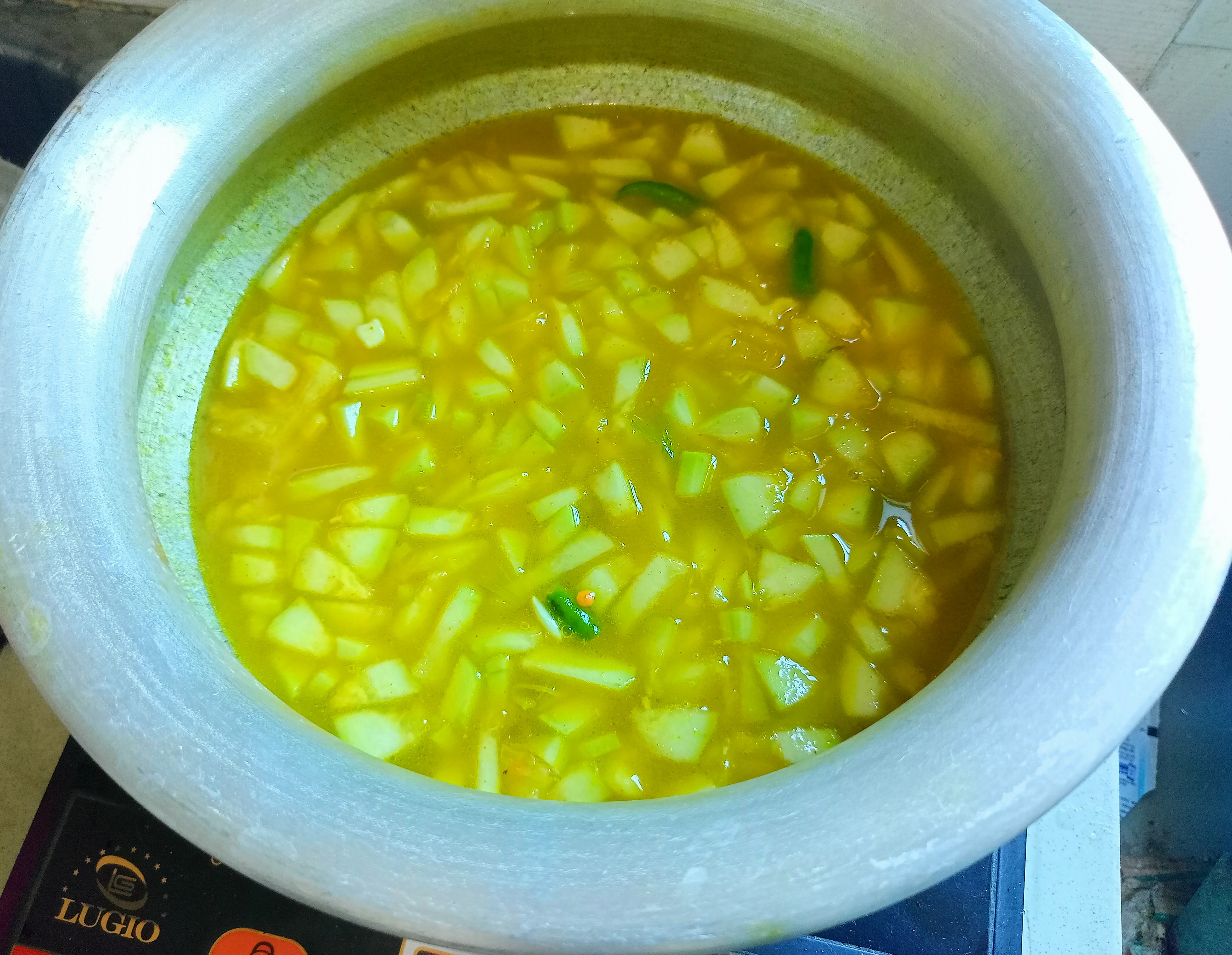 Now I mixed all the ingredients Properly with veggies. Then added some water on it.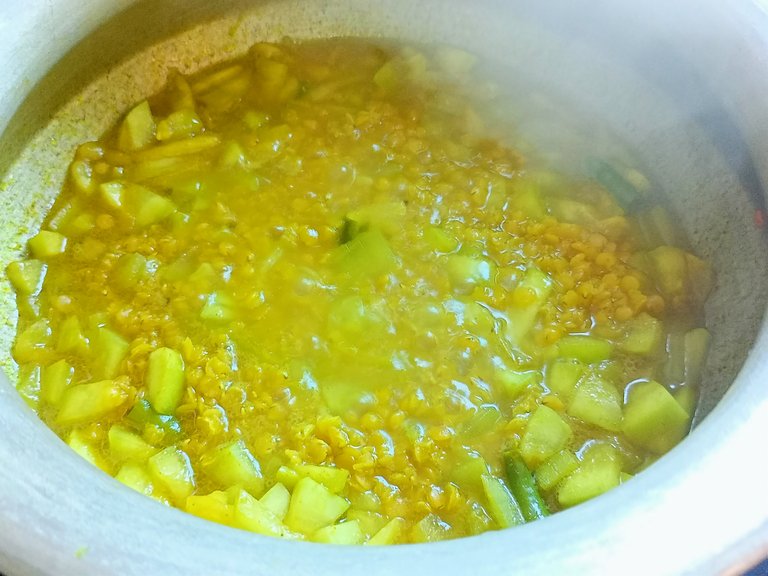 Now i cooked it for ten minutes.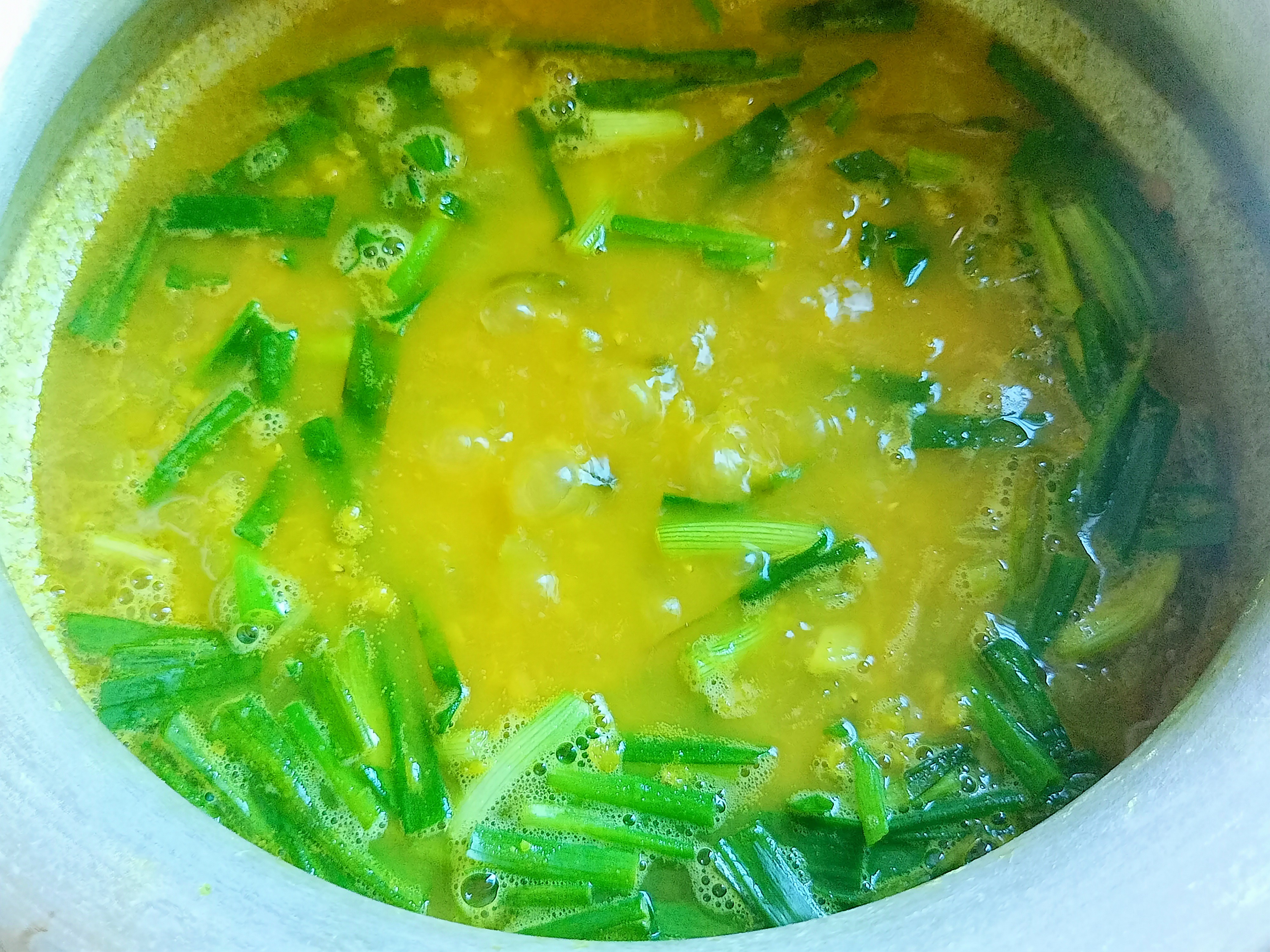 Now I added the Onion leaves on it and cooked them again ten minutes. Our food is ready. Let's server it.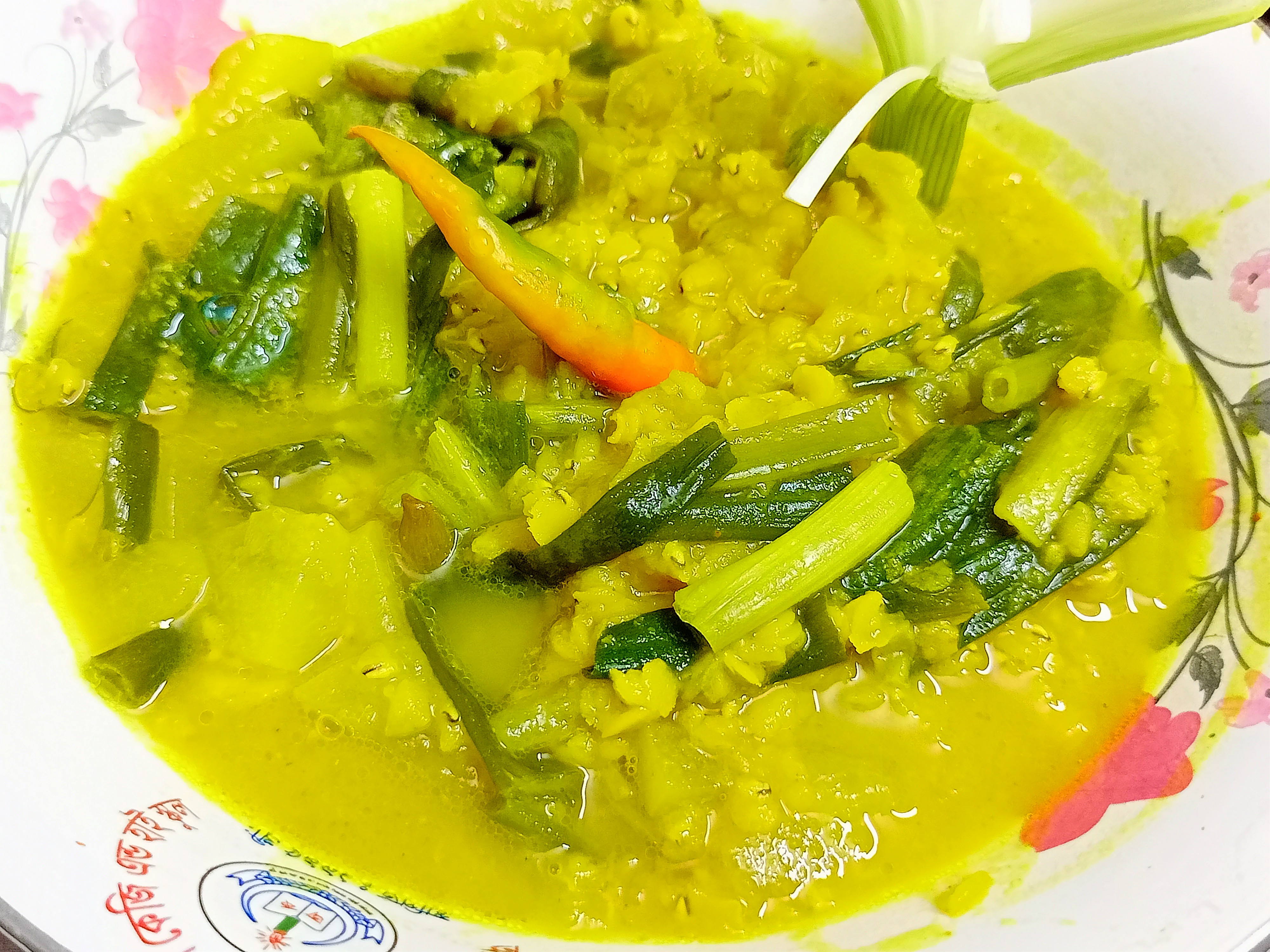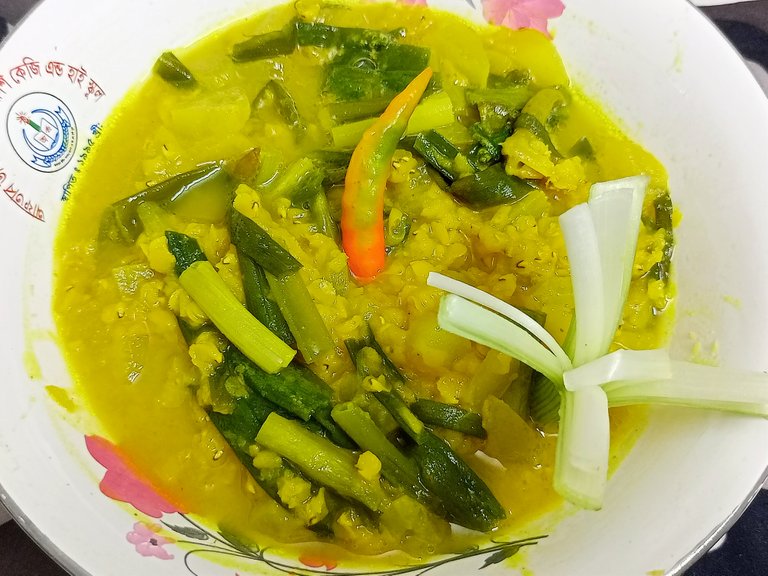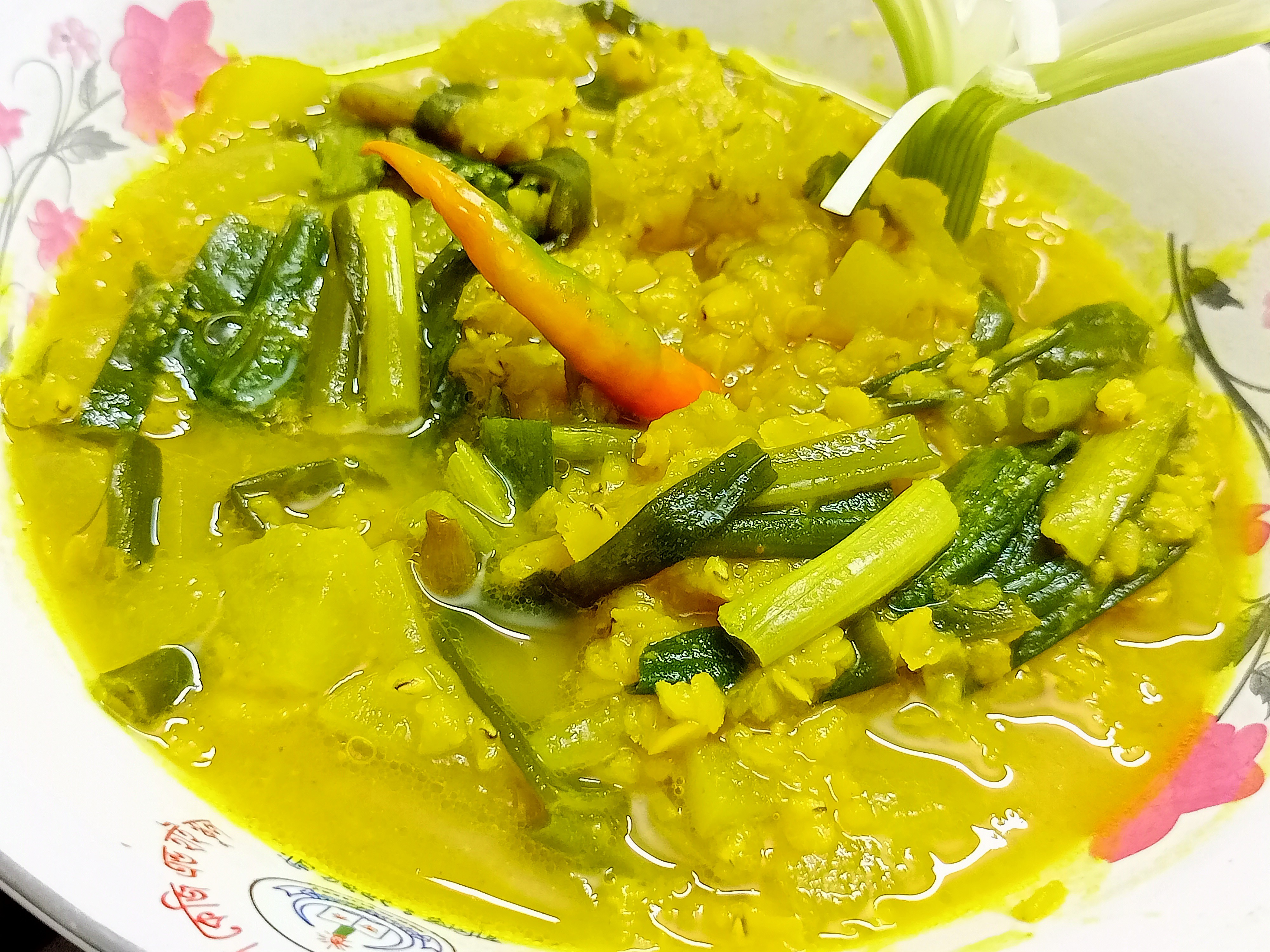 Our delicious vegetarian curry is ready. It turned out to be very tasty, the whole family enjoyed it very much. You can also try this recipe. Wishing everyone good health, I am leaving today.

| Device | Mobile Realme c-25 |
| --- | --- |
| Location | Dhaka, Bangladesh |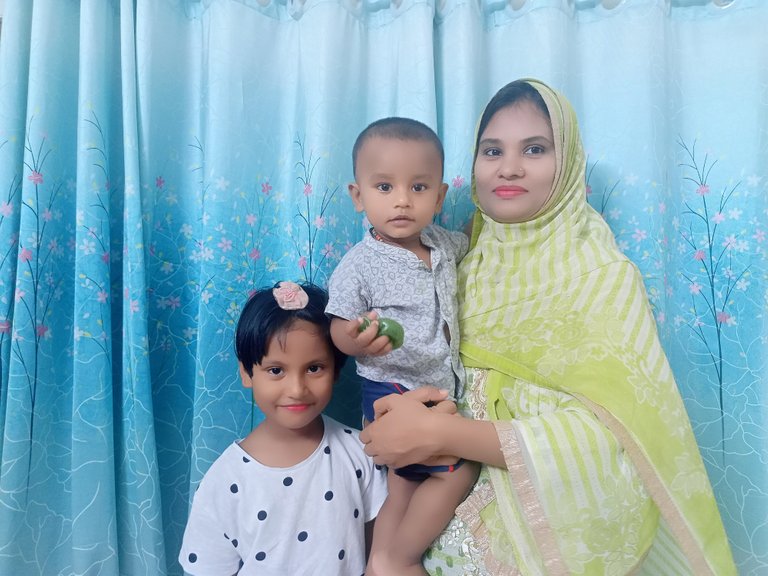 I am Nusrat Jahan from Bangladesh. I am housewife and Mom. I love to cook and also taking care of my child's. I love travel and Blogging is really attract me to spread my skills through the world. Your support is highly appreciate.