Vegan Recipe:
Moringa leaves cooked with Lentils
(The extreme Nutritious food)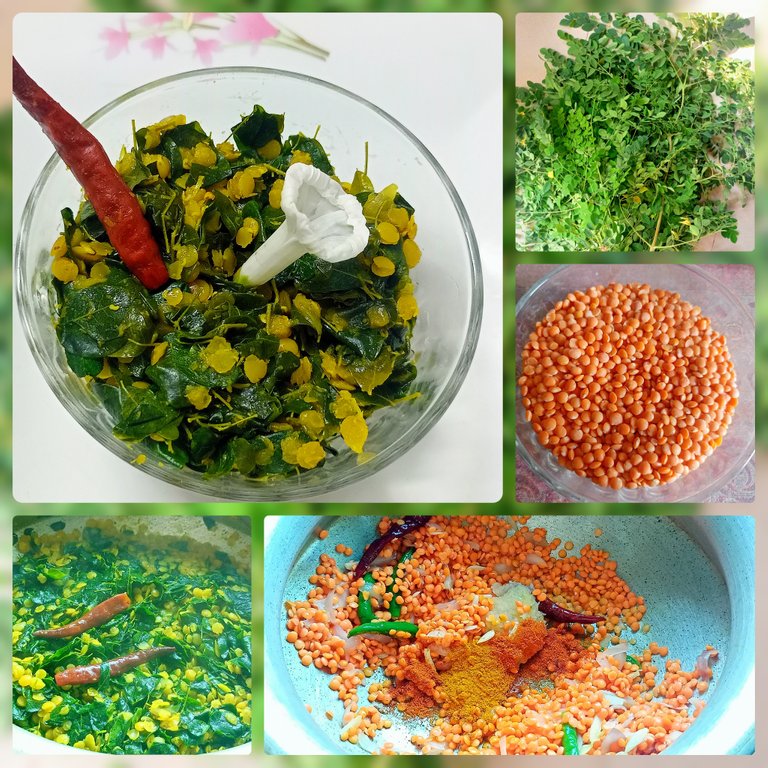 Hello #hive 👋
How are you all friends? Hope everyone is well. I am connecting with you from Bangladesh. Today I am here with another new nutritious recipe. My recipe is Moringa leaves cooked with Lentils. This recipe is very easy and nutritious. My grandmother used to cook this dish very well And my mother learned from my grandmother. Then my mom also cooks this dish for us sometimes, I also learn to make this dish from my mom, this dish is really very tasty and nutritious. We cook Moringa leaves in many ways. Such as fried Moringa leaves, Moringa leaf smashed, and Lentils curry with moringa leaves. This morning, I presented the curry of Moringa leaves and Lentils in front of you. I will discuss with you that there are many benefits of Moringa leaves, so let's know what are the benefits of Moringa leaves.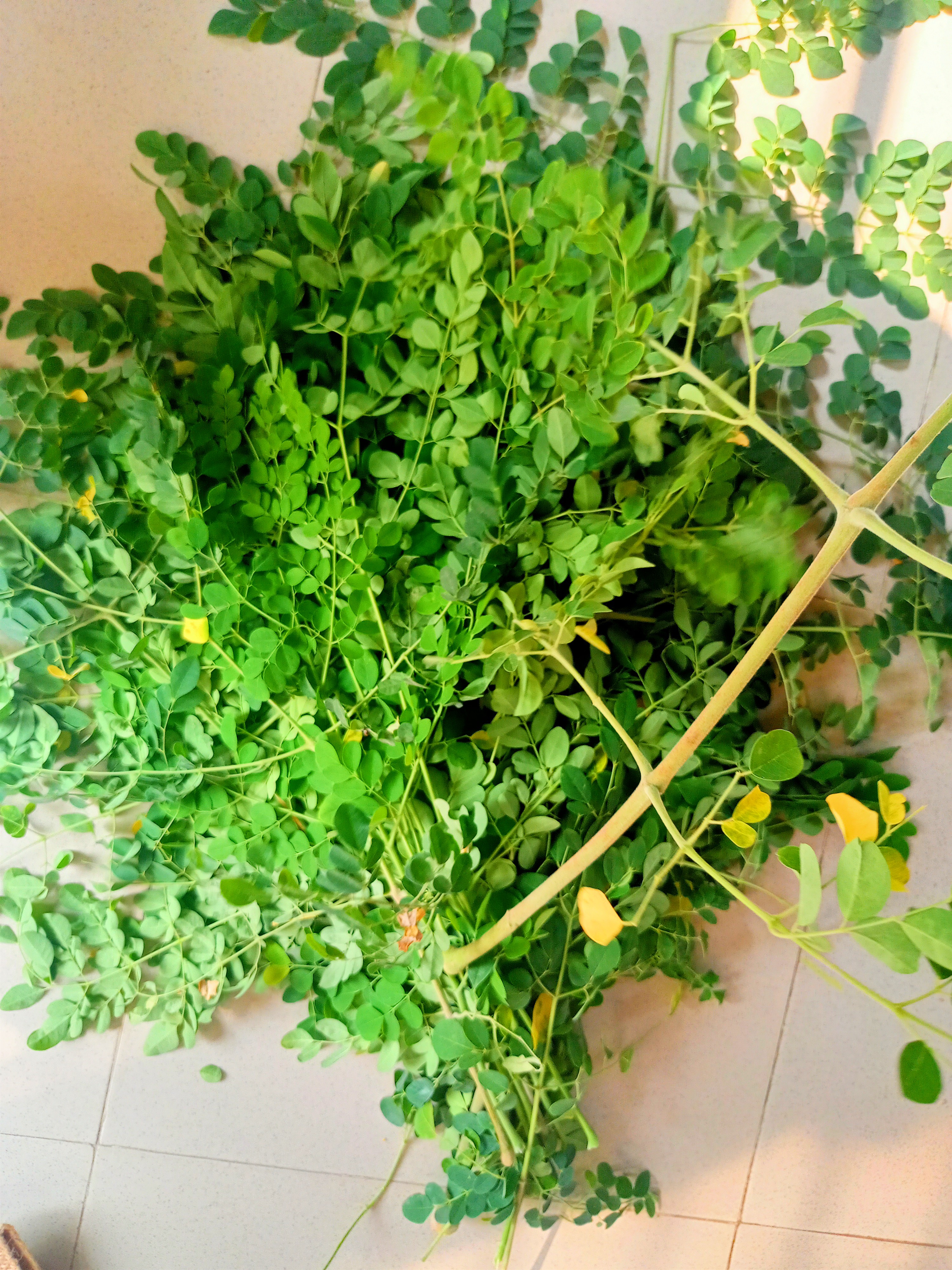 Benefits of Moringa leaves
Moringa leaf is the most nutritious vegetable in the world, which nutritionists call the nutrition super food. It is a food rich in nutrients many times more than oranges, milk, carrots and bananas, which directly helps to increase the immune system of the body. It contains all the nutrients and nutrients that are sufficient for a human body. Moreover, it works directly for various diseases. It is considered as a great medicine for diabetics. If one consumes it regularly, one can get rid of long term physical complications. I think of it as the atomic bomb of nutrition.
I talk a lot about nutrition, now let's start the recipe. Below is what we need to make the recipe.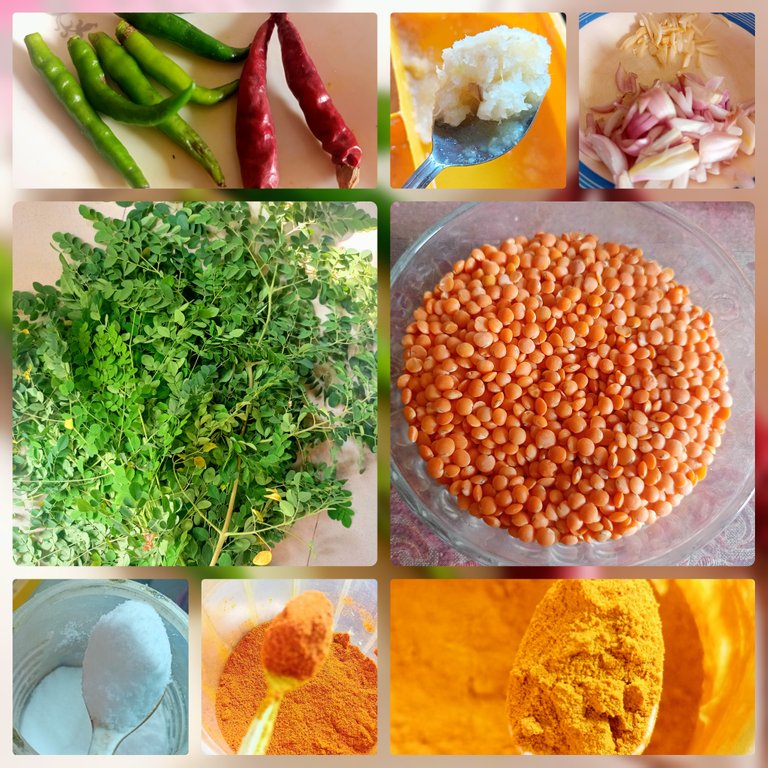 Moringa leaves- 300 grams
Lentils- 100 grams
Onion big - one piece
Garlic large - one piece
Green chillies- four pieces
Dry chillies- two pieces
Salt - to taste
Oil- as needed
Garlic paste - half teaspoon
Turmeric powder- half teaspoon
Chilli powder- half teaspoon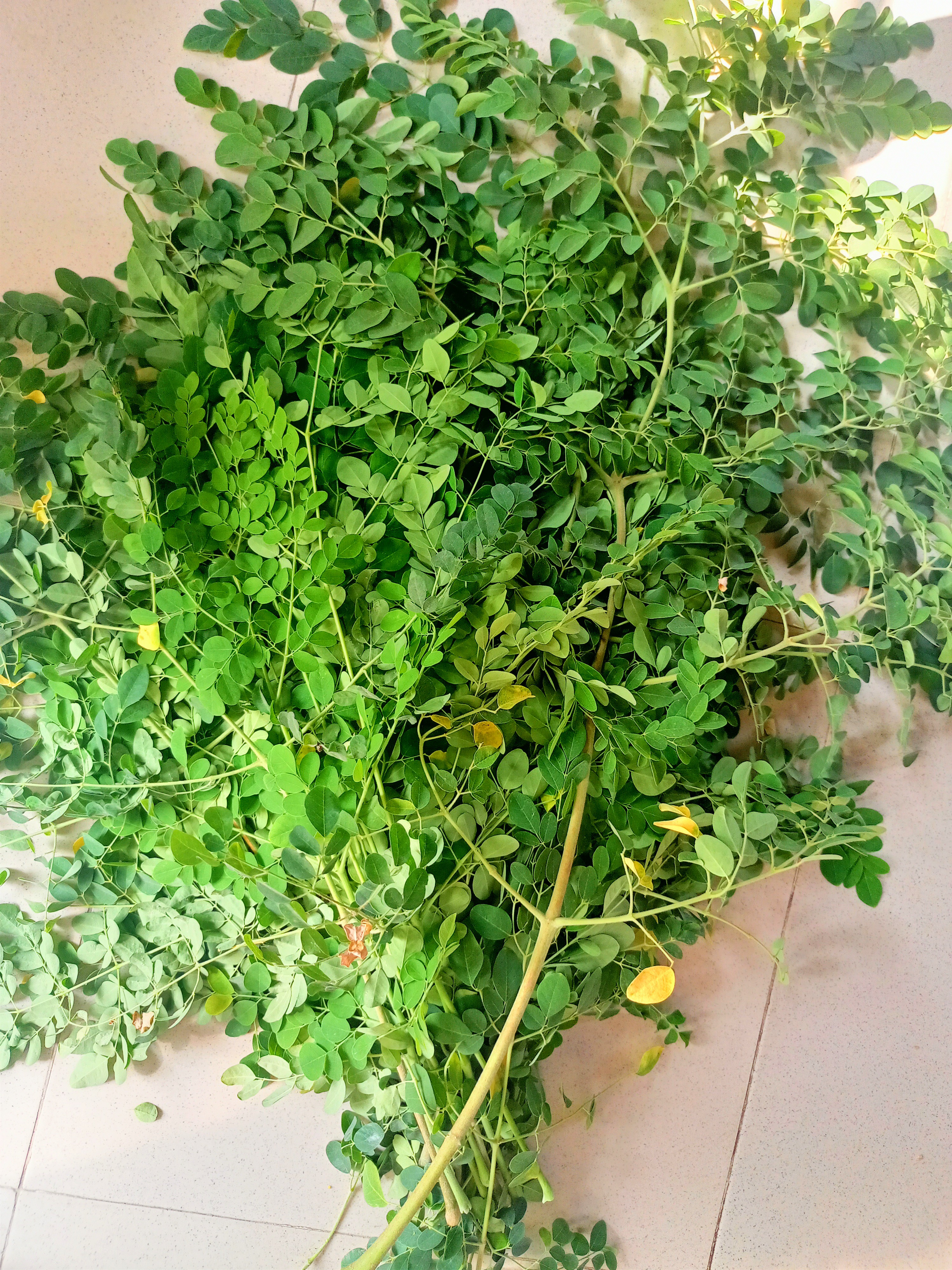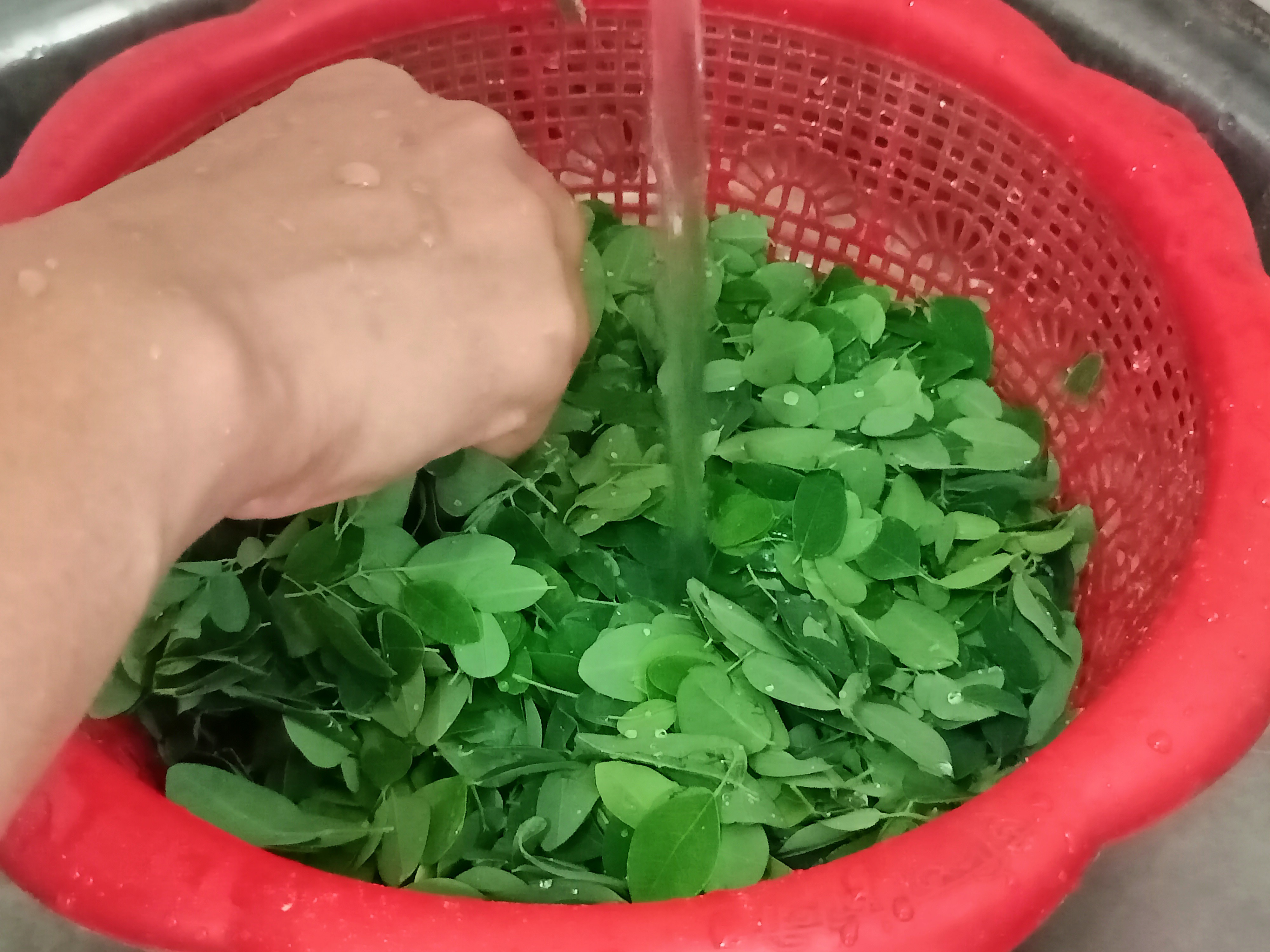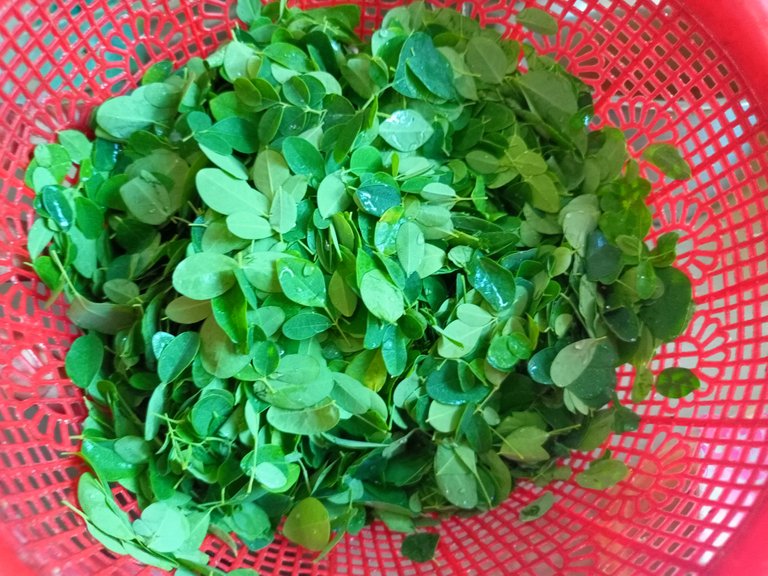 When my husband brought the leaves from the moringa tree, I tore them and put them in a basket. Then I washed it well with water.
Next I finely chopped the onion and garlic and washed the lentils well.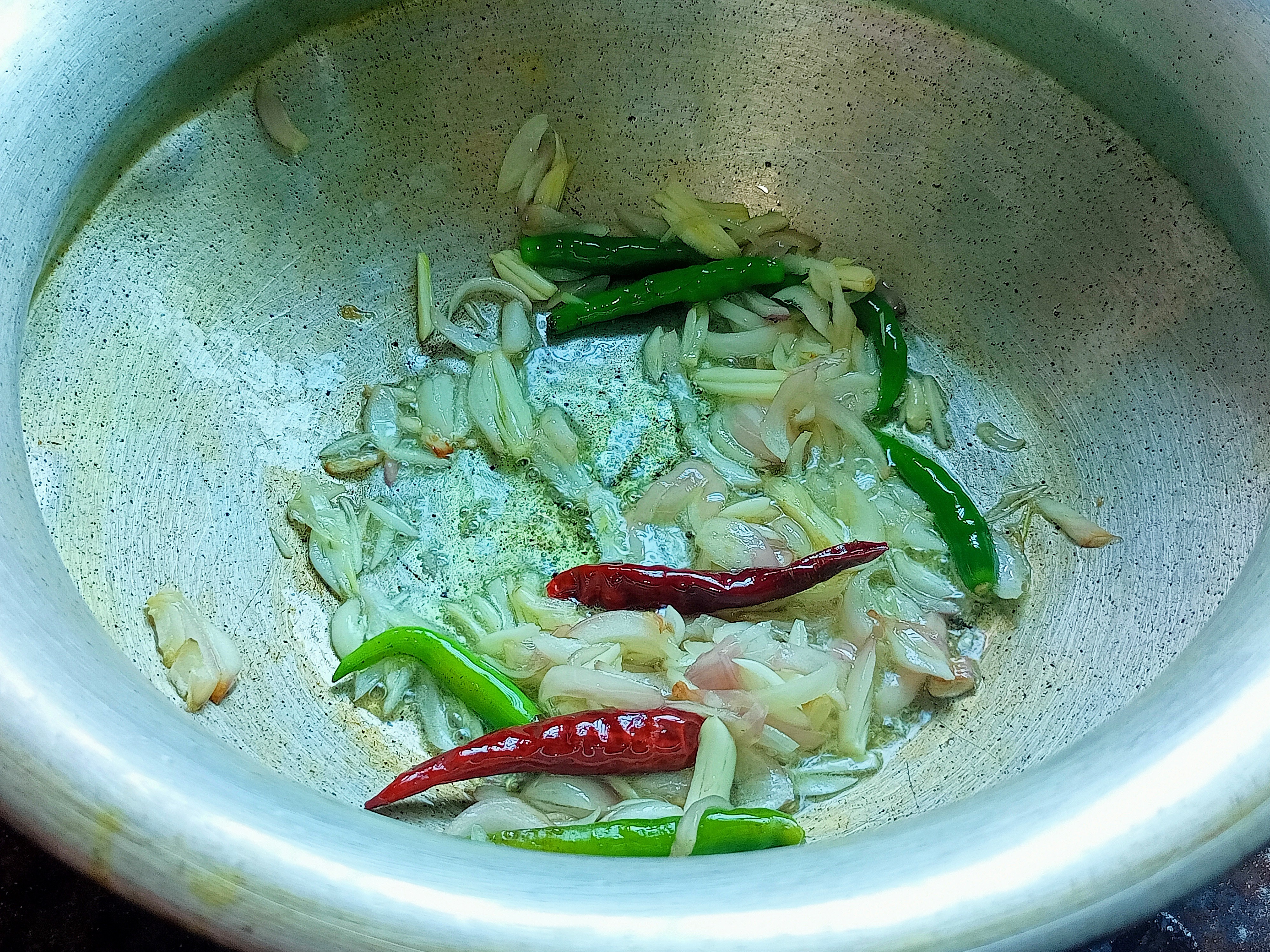 Now put a pan in the oven and put oil in it as needed. When the oil is hot, add chopped onions, chopped garlic, dry chilies and fry them until light brown.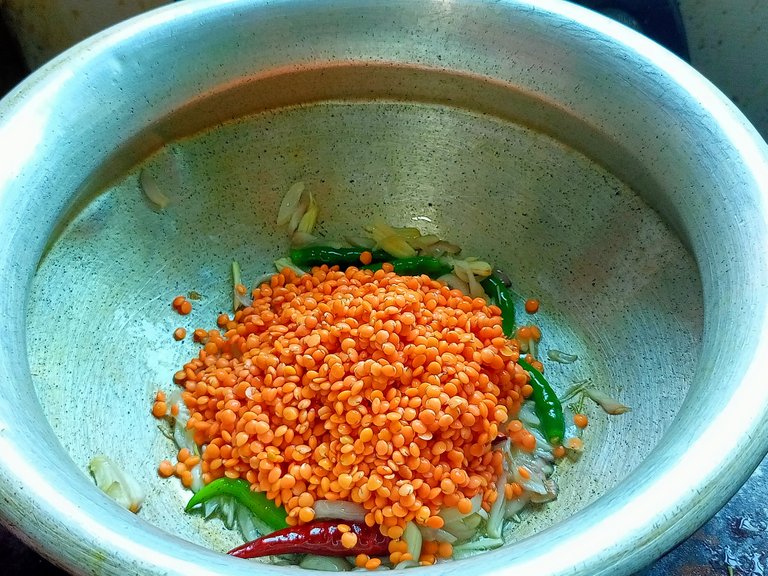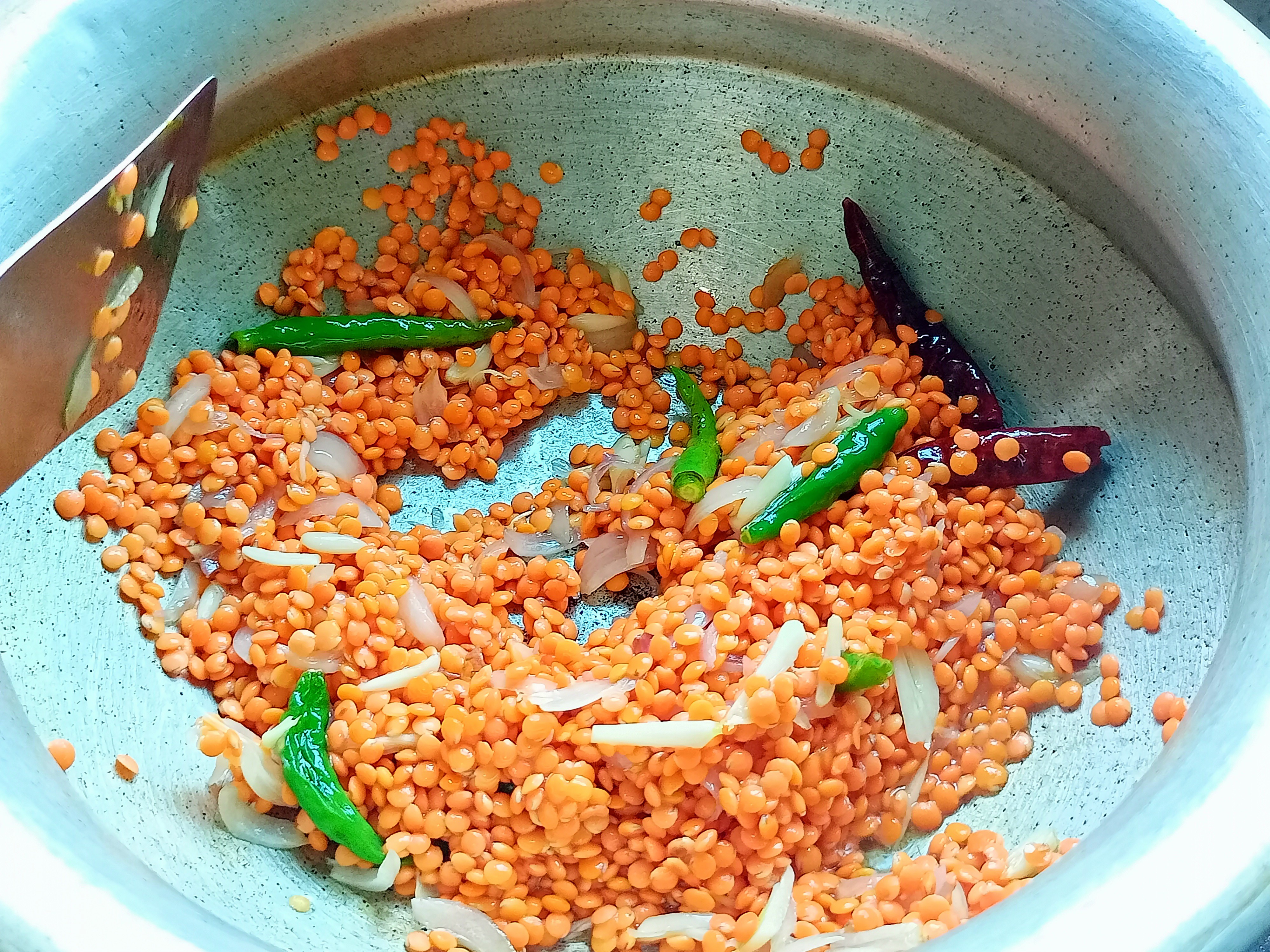 Now I add the Lentils and fried it some moments.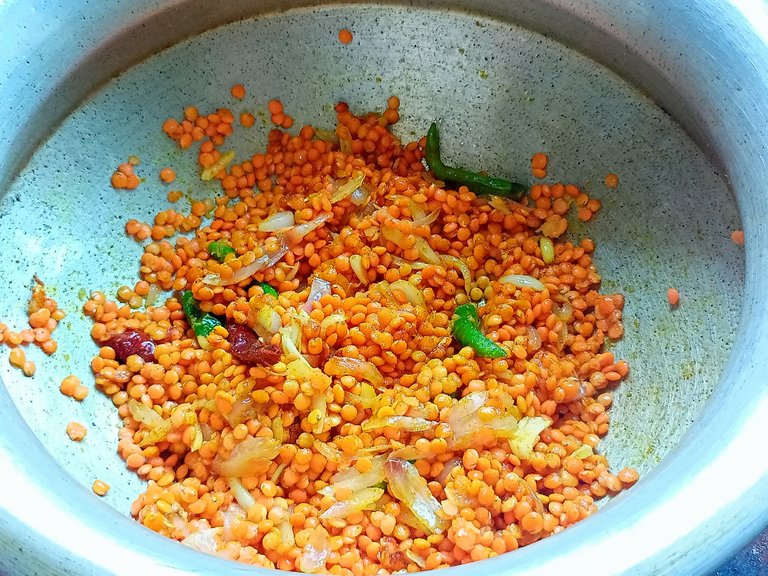 Then add lentil, turmeric powder, chili powder, salt and garlic and grind it for a while. Then I fried all with spices for some moments.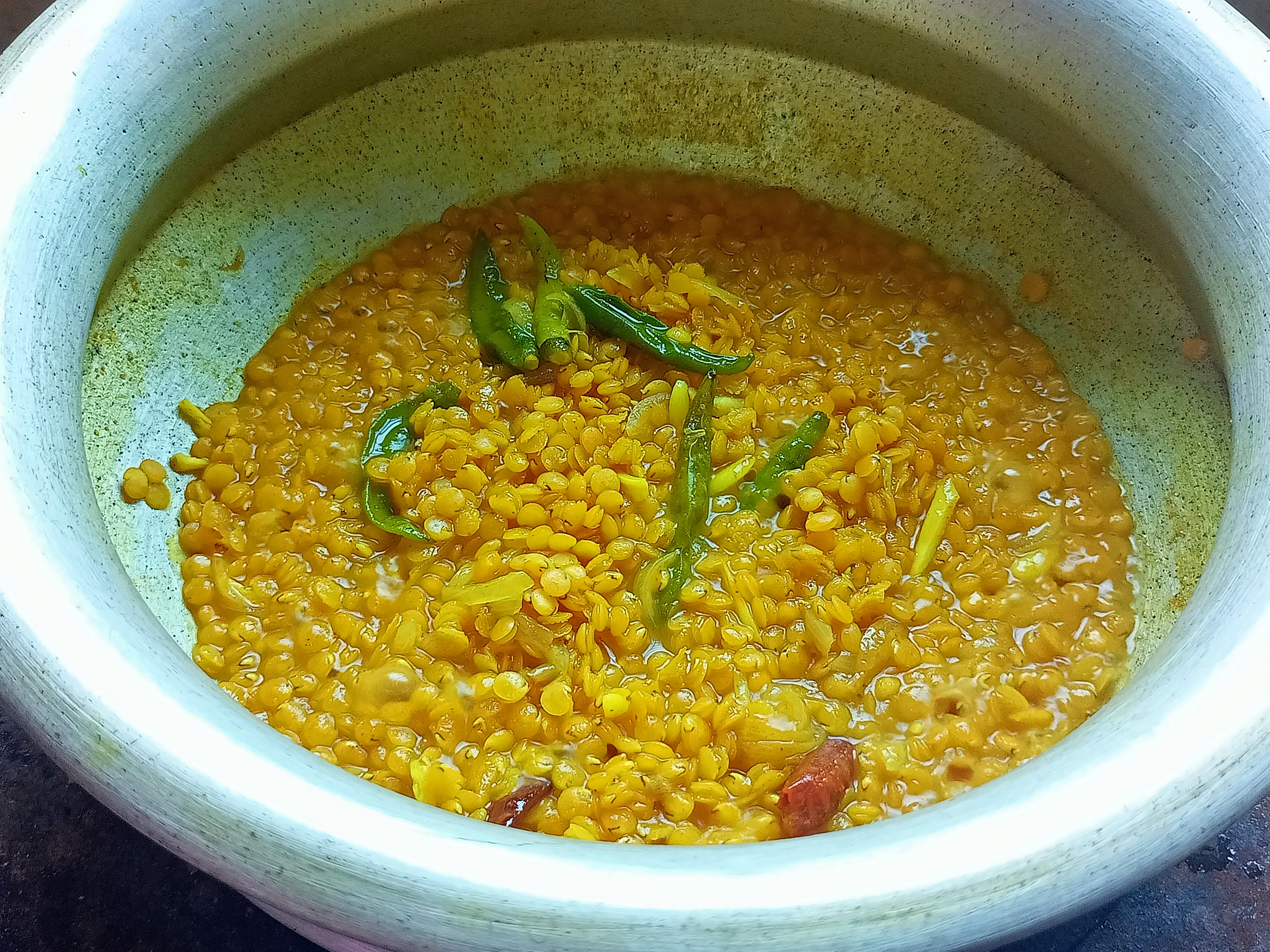 Now I add some water on it and cooked for 10 minutes.
Then I add the Moringa leaves and mixed them properly. Then I cooked for 10 to 15 minutes. Our delicious and nutritious food is ready. It's time to serve some nutritious food.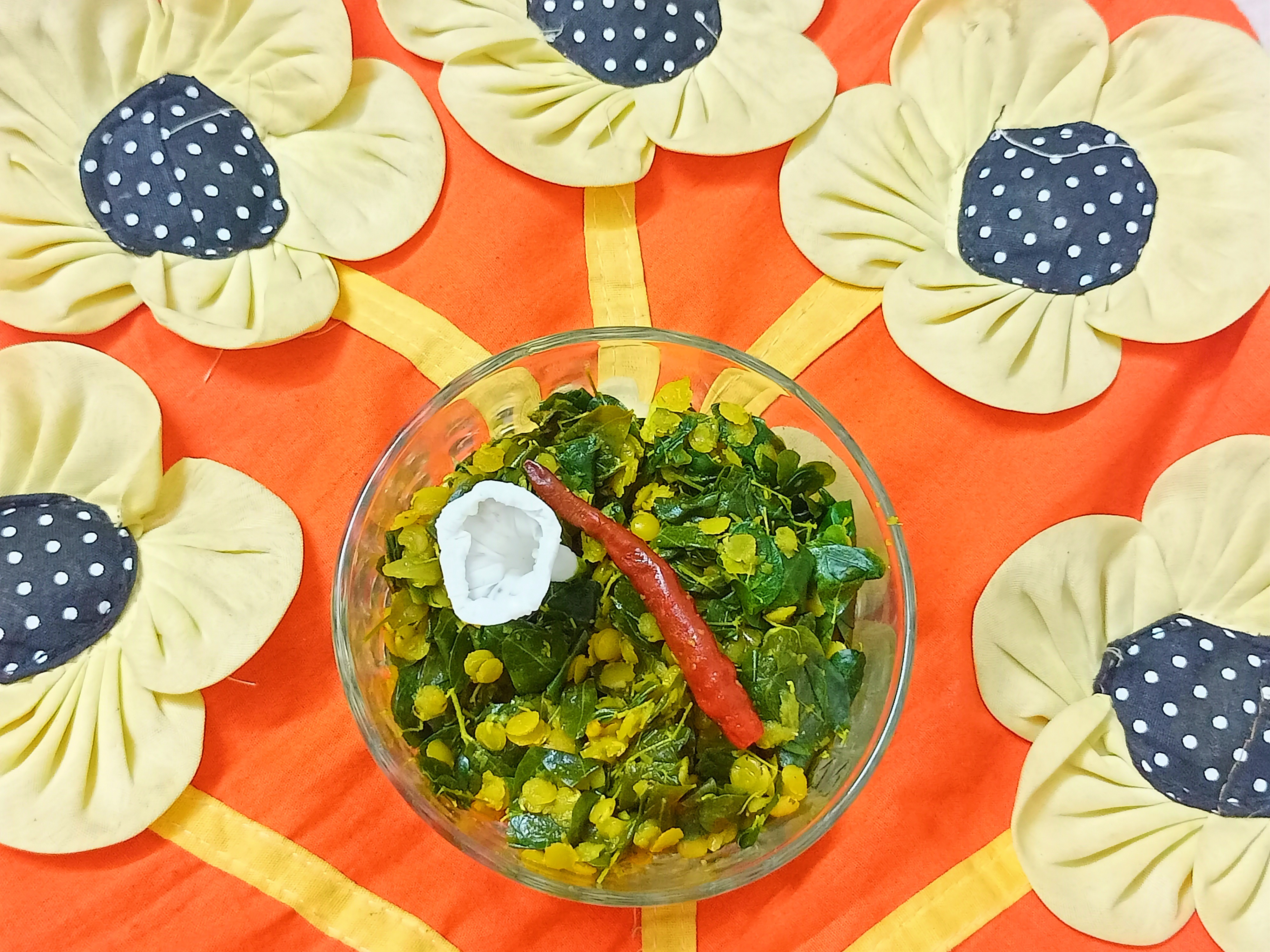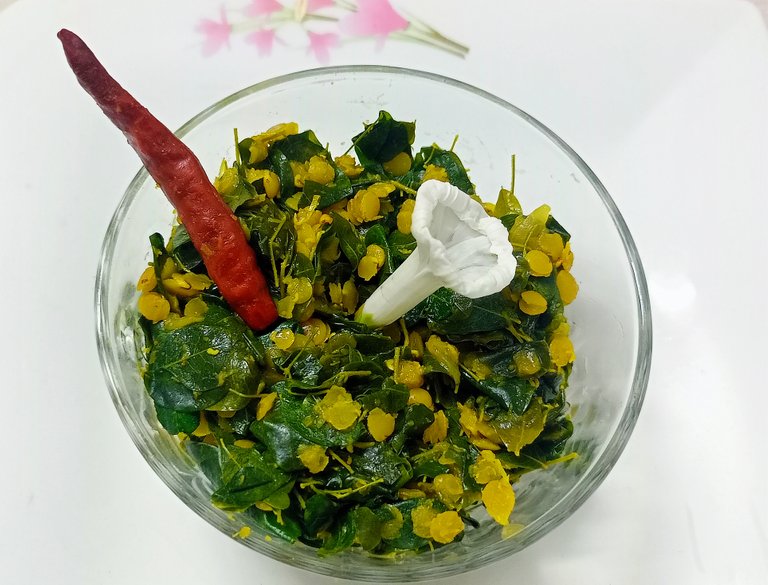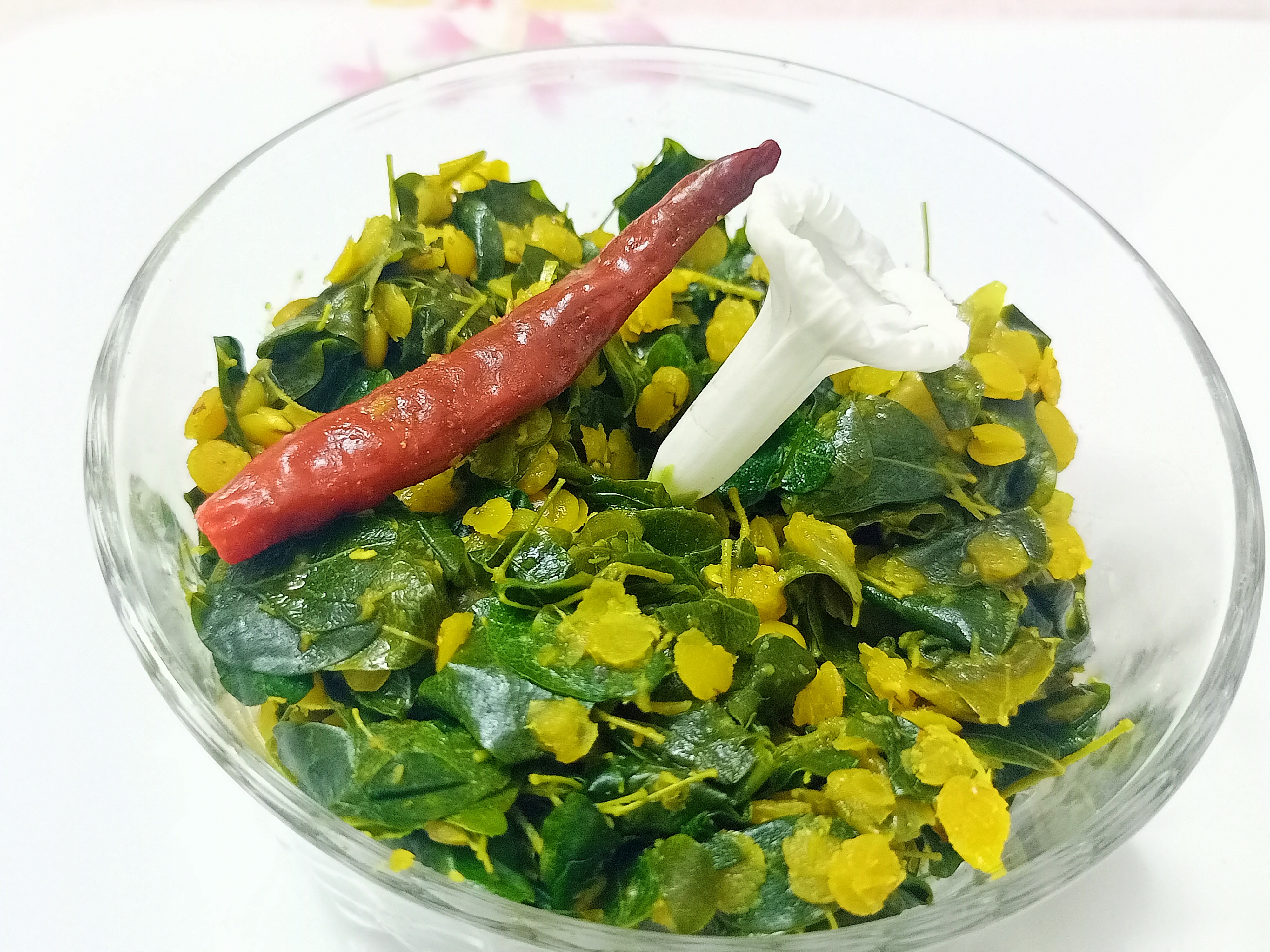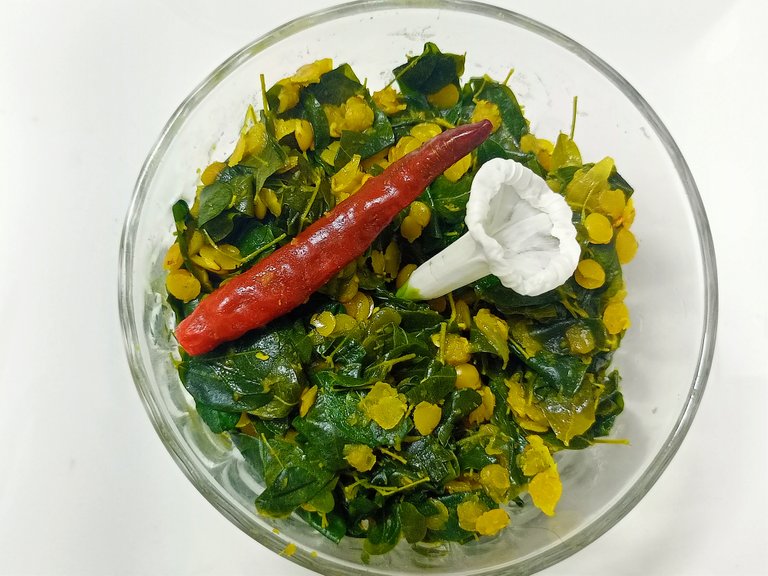 ---
Guys that's my recipe today. I don't know how you feeling about my recipe but i really recommend to all please try it to gain more nutrition on your body. It's really a #naturalmedicine . If you Like my recipe your valuable feedback and support highly appreciate 🤗.
---
I am Nusrat Jahan from Bangladesh. I am housewife and Mom. I love to cook and also taking care of my child's. I love travel and Blogging is really attract me to spread my skills through the world. Your support is highly appreciate.