Hello my loving Hiveans,
How are you, Good afternoon to all my dear friends. Today is the start of a busy week. Like you, I am extremely busy today.So, in the midst of all this, I have brought a very delicious dish full of nutrition and goodness to share with my dear friends.It is very popular in Sri Lanka and is added to a main meal every day. This is the gotu kola symbol. We call this pennywort salad.So, let's see how to make it.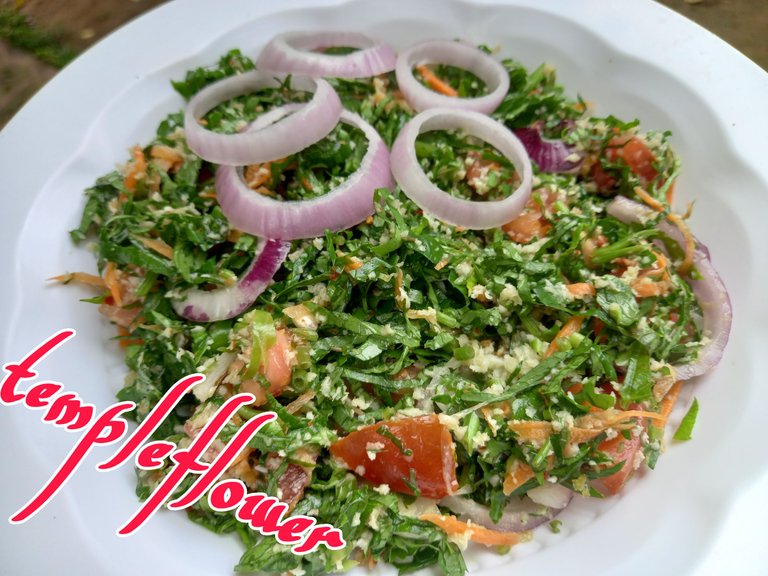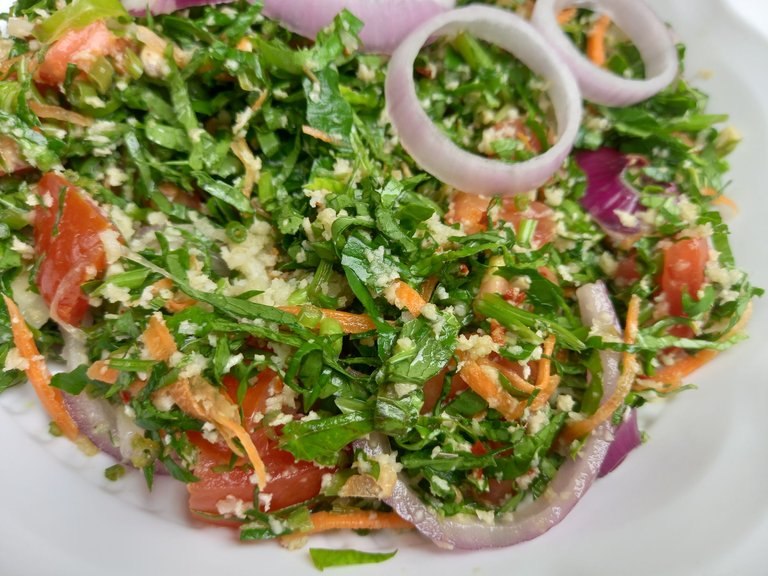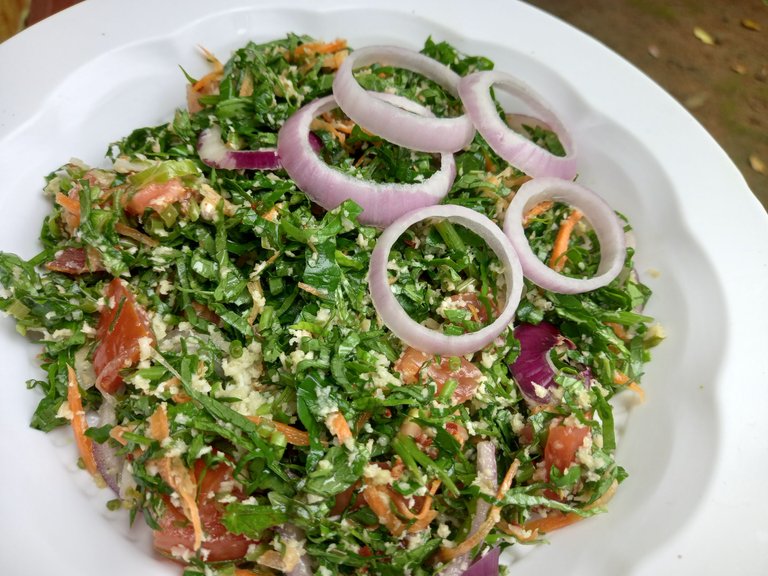 Ingredients;
Just a handful of well-washed gotu kola
leaves
About a handful of finely grated coconut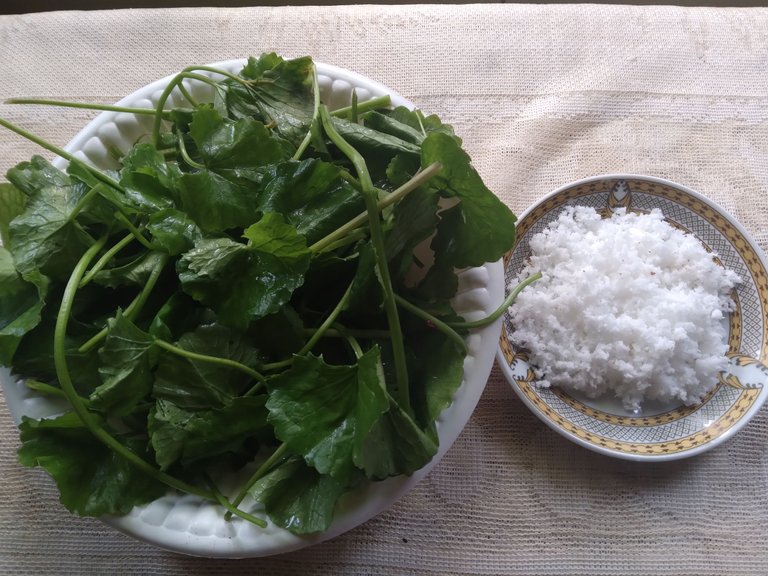 About two pods of green chillies
An average size is one carrot
A medium sized ripe tomato
A medium sized onion
A teaspoonful of lime juice
Half a teaspoon of chilli pieces
A little more than half a teaspoon of
salt powder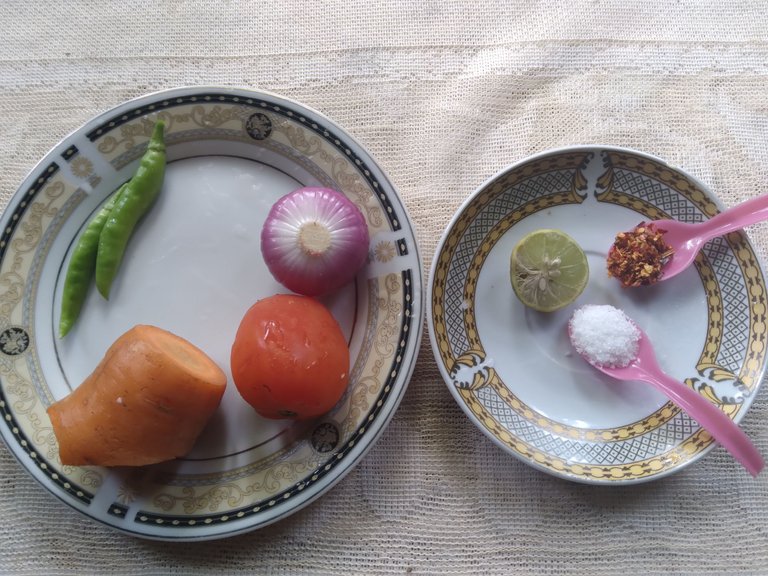 The method of making;
Cut the gotukola leaves very thinly.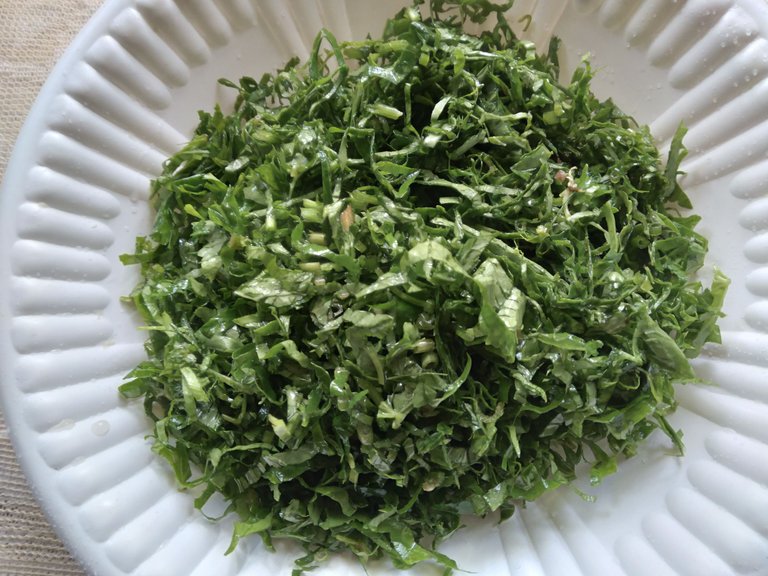 Cut green chillies into very small pieces, ripe tomatoes into squares and large onions into rounds.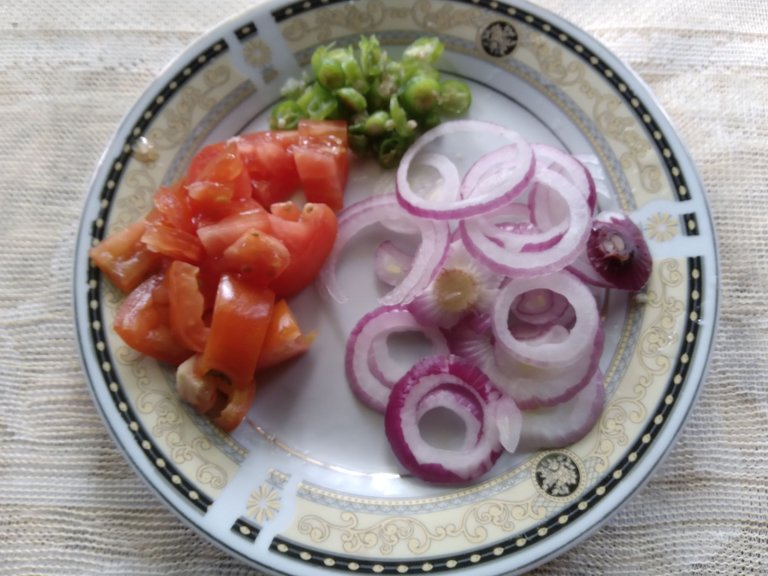 cut the carrot into long strips.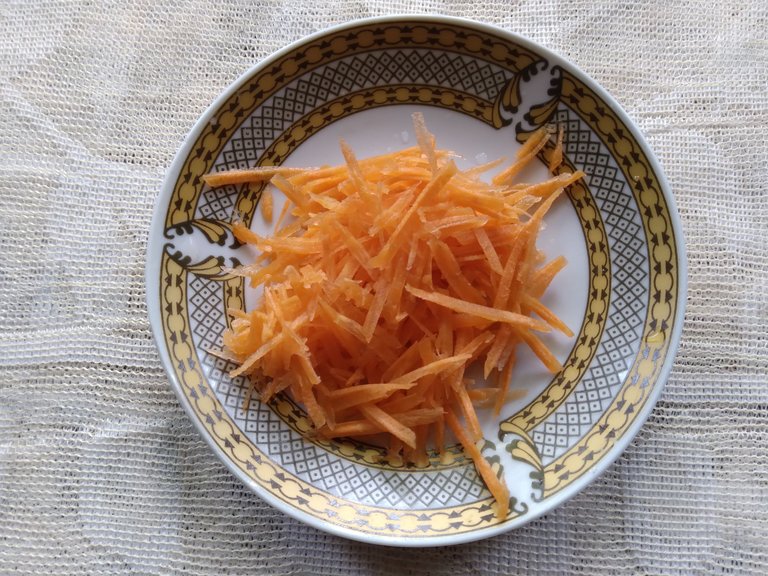 Put finely chopped gotukola leaves in a bowl and add big onions cut into circles and green chillies cut into small pieces.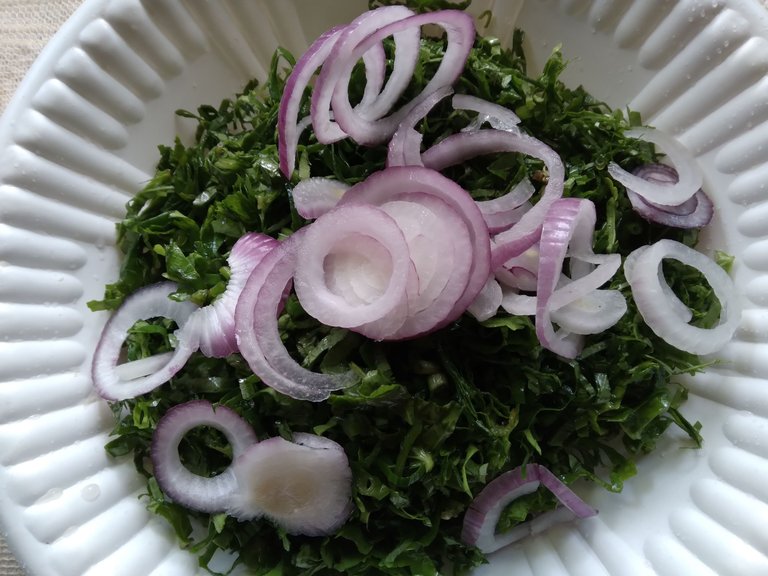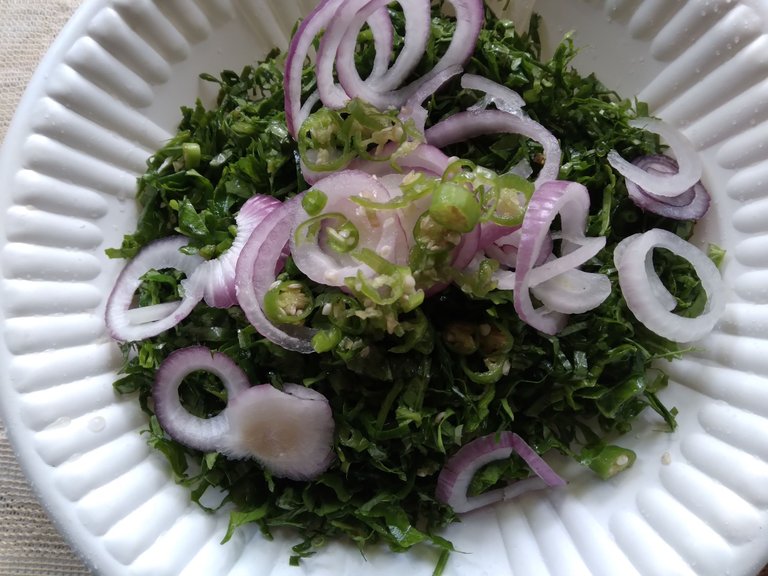 Add thinly sliced ​​carrots and grated coconut.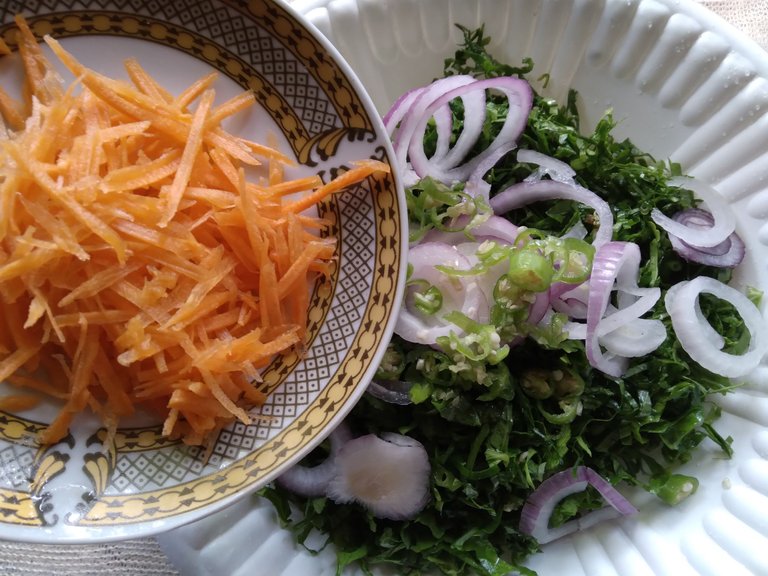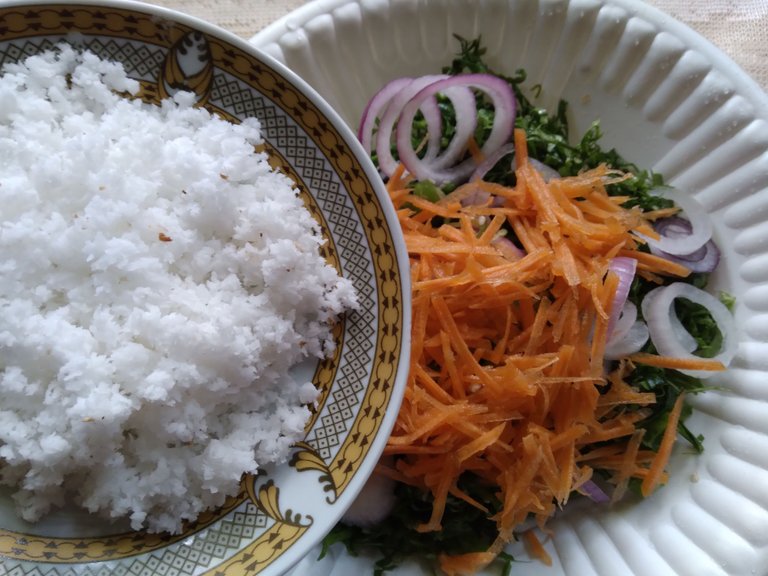 Add chilli pieces and salt.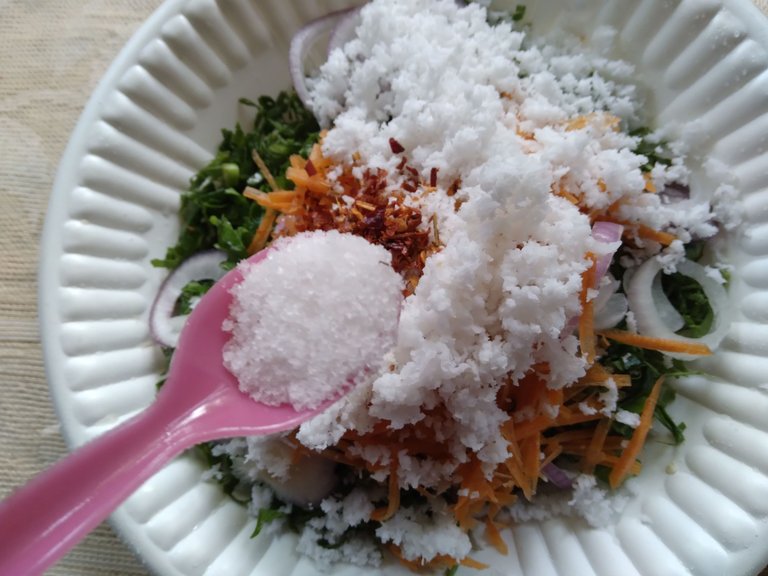 Stir everything a bit.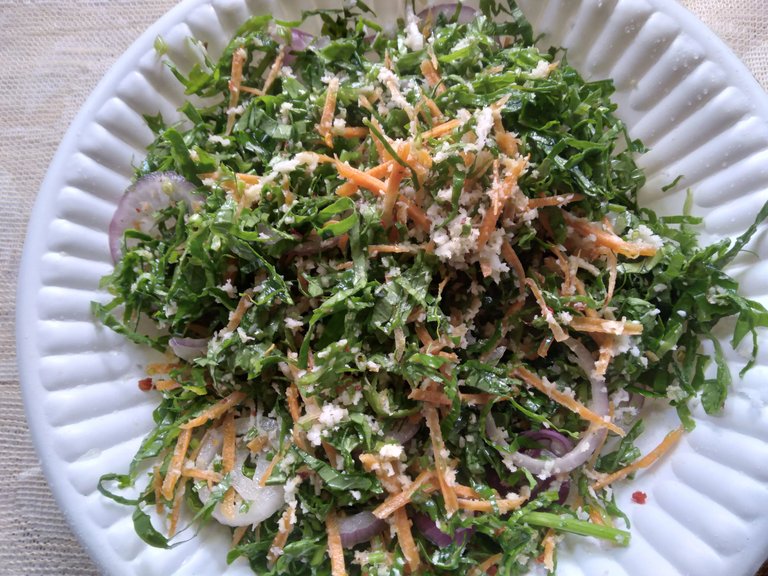 Finally, add chopped tomatoes and lime juice and stir everything well.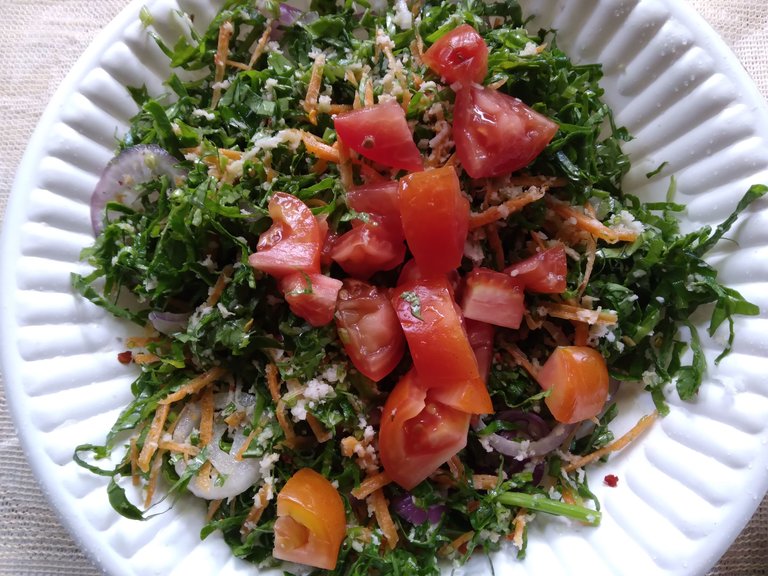 Now you have to add this tasty gotukola sambol to your meal.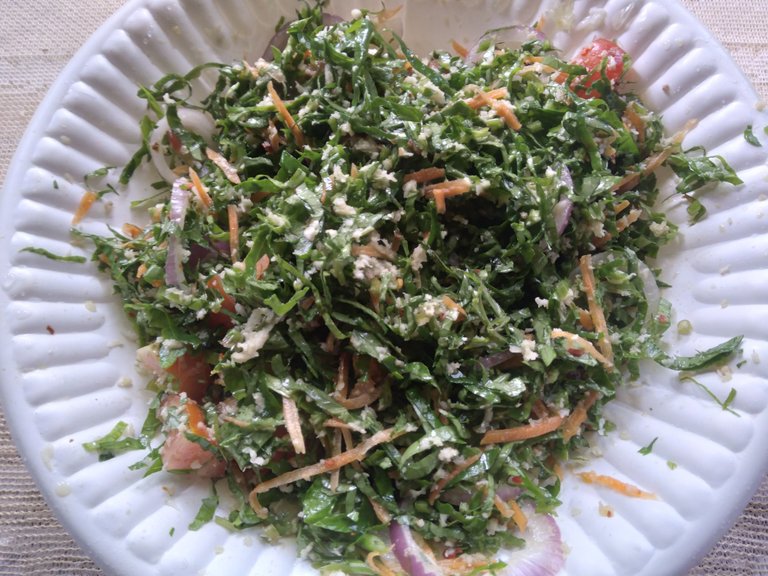 This gotukola sambol is a very tasty and healthy salad. Very easy to make. It won't take much time. And most of the time everyone in the house can eat very nutritious salad.This gotukola salad is very popular in my country and is added almost daily to every main meal. This leaves is very easy to grow in the garden.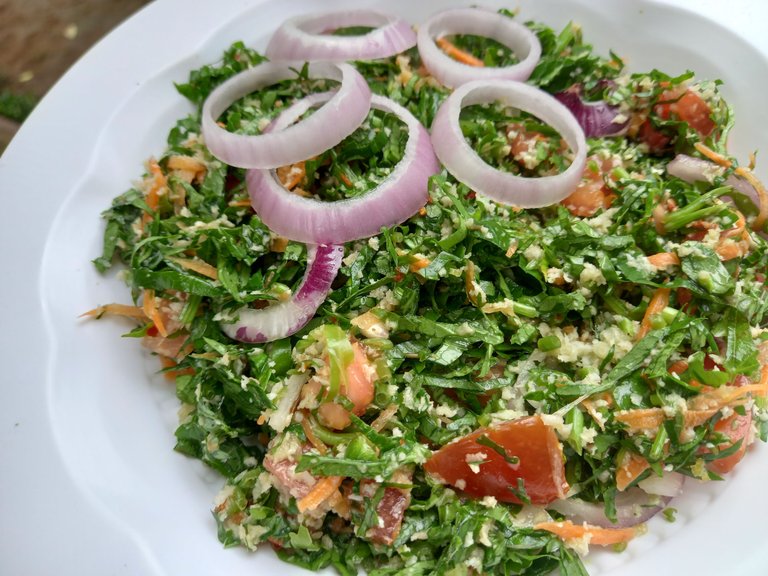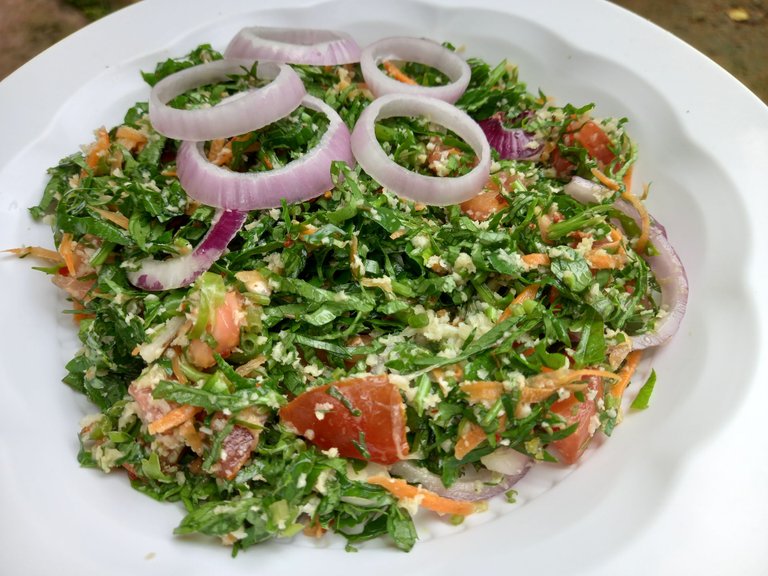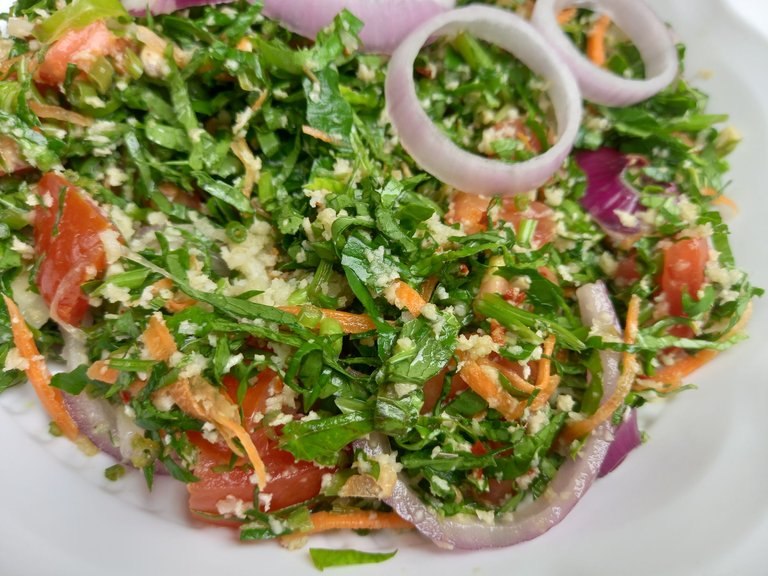 Warmly thanking you for reading.