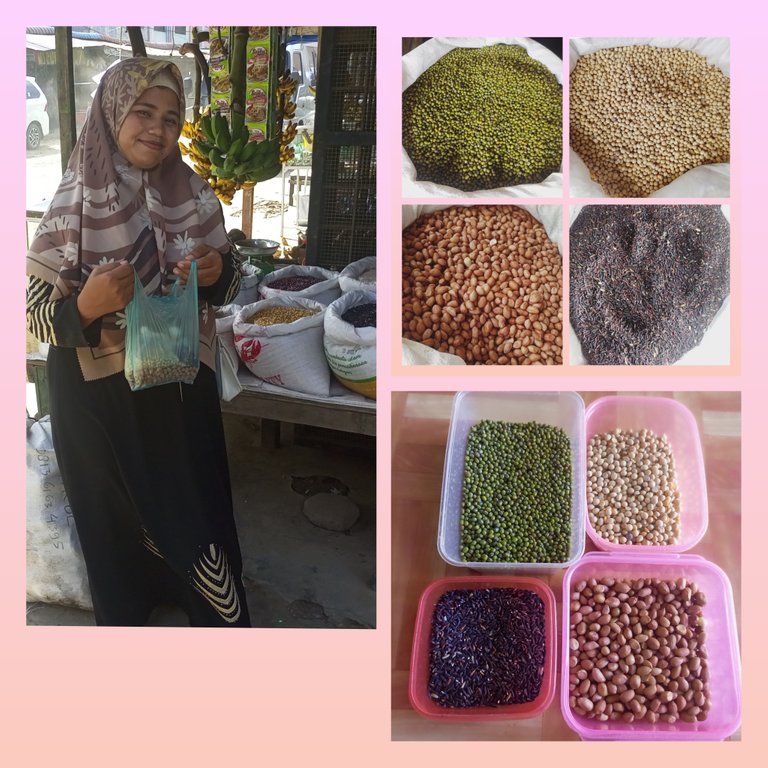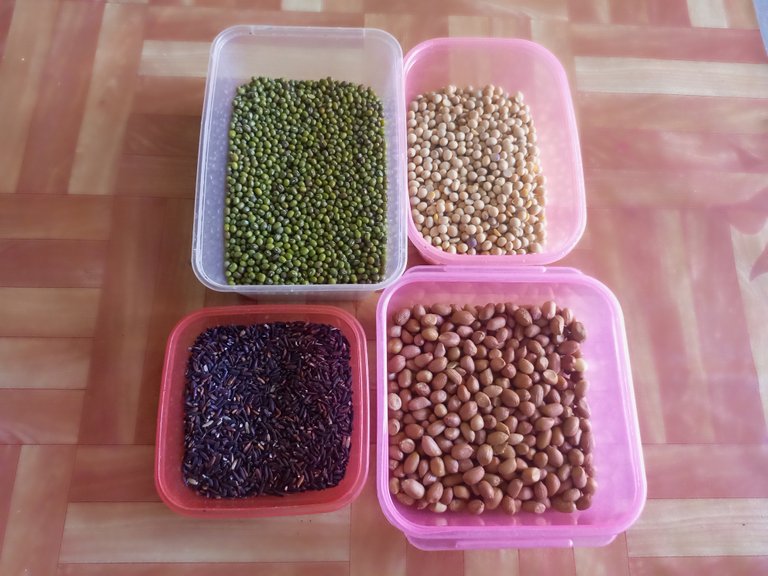 every week there are always new challenges in shopping, this week I shopped at the Lhokseumawe old market, in my opinion, shopping can be done anywhere, everything is fun, especially a woman who really likes shopping.
a few weeks ago we were given a vegan grocery shopping challenge.
last week we are given the challenge of shopping for spices, this week we at provide the challenge of grains, all of these challenges are very important and play a good role in everyday life which we always use when cooking or processing other foods.
last week I shopped at the Suzuya mall Lhokseumawe, but this week I shopped at the traditional market or also known as the Lhokseumawe old market.
this is the designation of the name of the market that I visited because in this market it has been a very long time consisting and very many who come to this market because here they also sell a wide variety of needs for anything.
In general, this is also called a traditional market, only the name of the market is slightly different, namely the old market.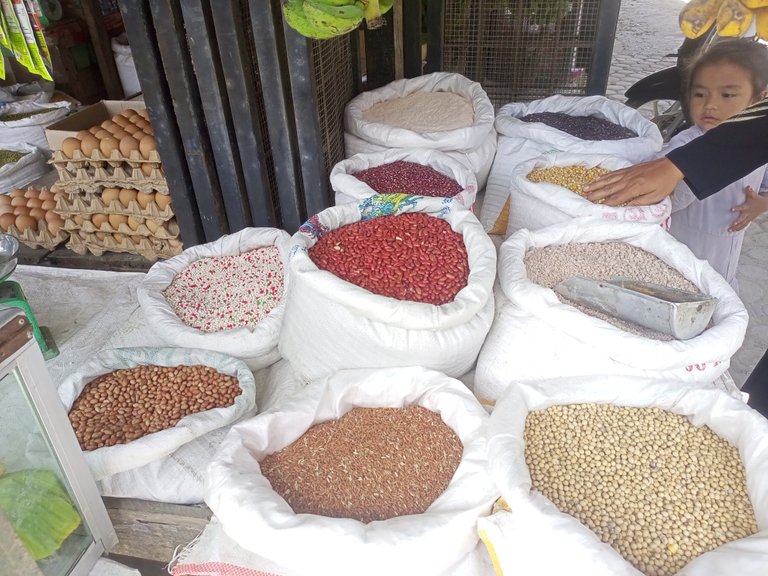 when I got to the market I bought green beans for 12,000 rupiah, peas for 5,000 rupiah, peanuts for 5,000 rupiah, and also black glutinous rice for 5,000 rupiah, my total shopping this week was 27,000 rupiah.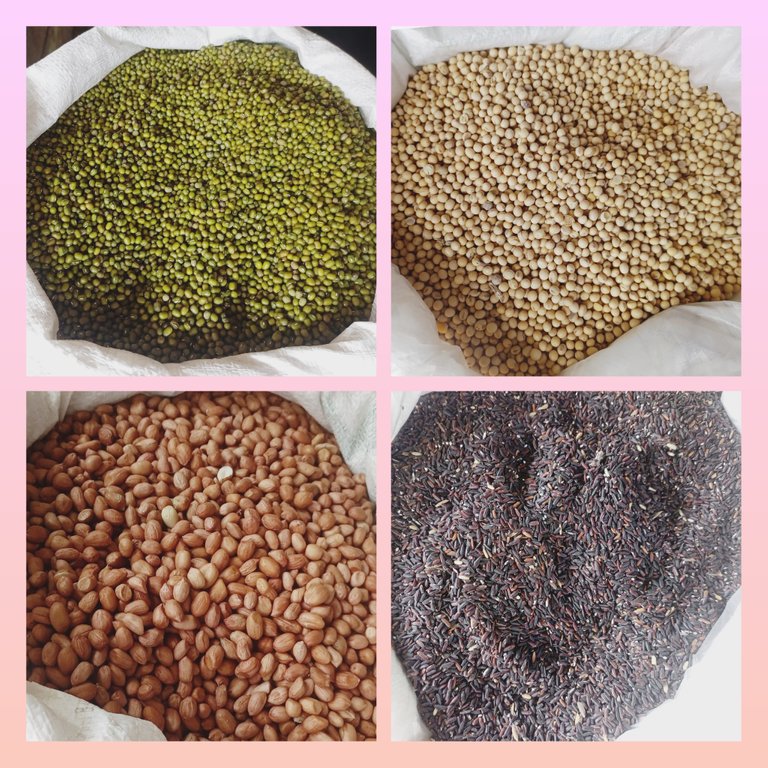 here I will also give some tips on how to store rice that is good and also durable.
especially I will give tips on how to store green beans, before I store them first I dry the green beans in the hot sun, so that the green beans are not damp, if not dried in the sun, I'm afraid of moisture the green beans are easily exposed to fungus and fleas also appear.
then i put it in a dry place i cover it and i put it in the fridge as well as other grains like peas, peanuts and also black sticky rice i always use that method and can store it for months very safely.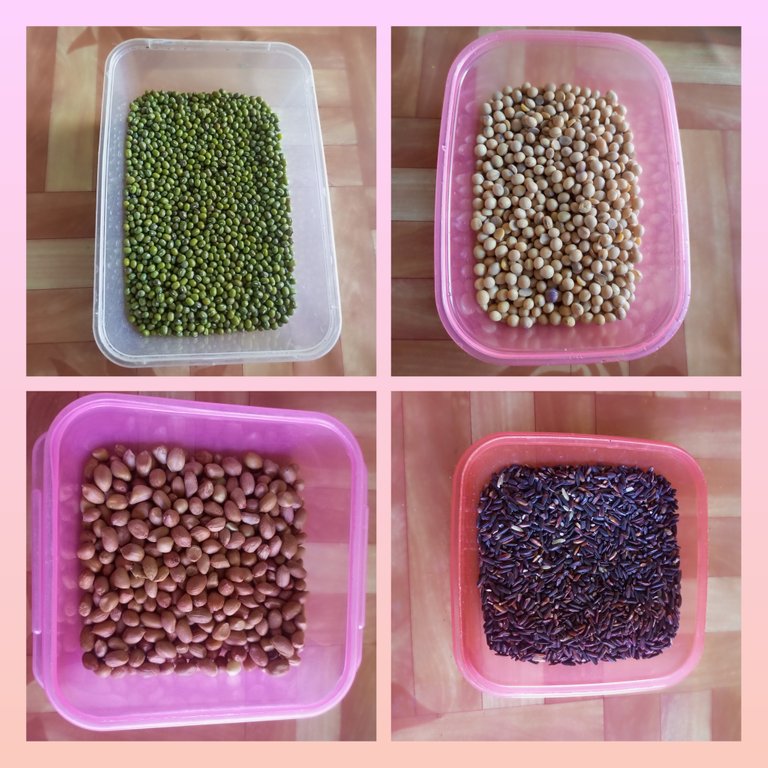 next I will give tips on how to store rice properly and also last a long time, even though I didn't buy rice this week because in the village I just finished harvesting rice so every result I always save paddy to make rice, I still have a lot of rice in stock , but here I will give tips on how to store rice with long-lasting quality.
I store it in a very large container, then before I save it, I first clean the container very cleanly and also make sure that the container is completely dry and not wet.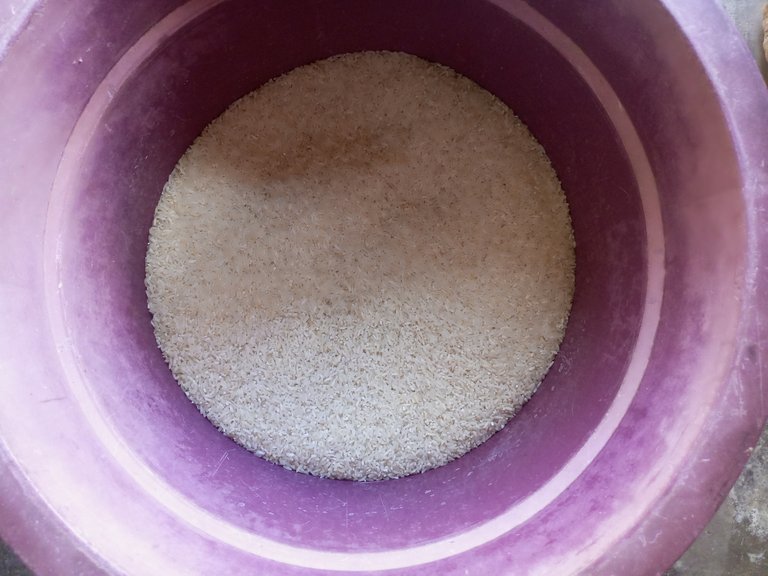 it is better that the container used also has a tight lid to prevent fleas from entering.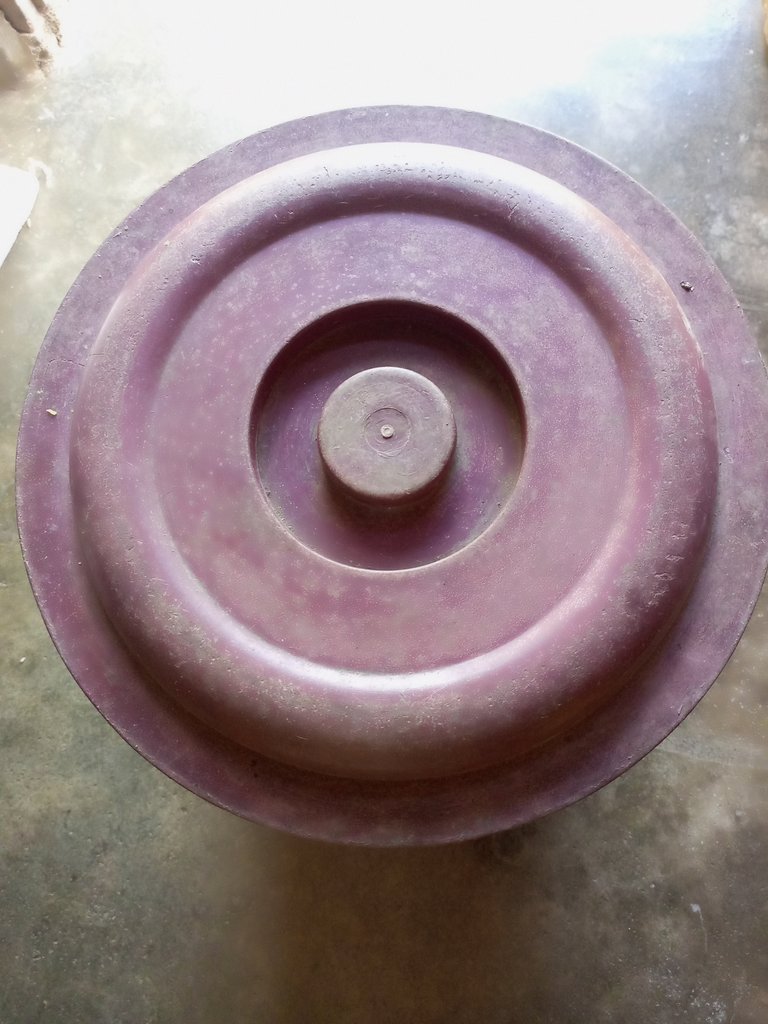 put the rice in a bigger container but I cover it with a lid and it lasts a very long few months.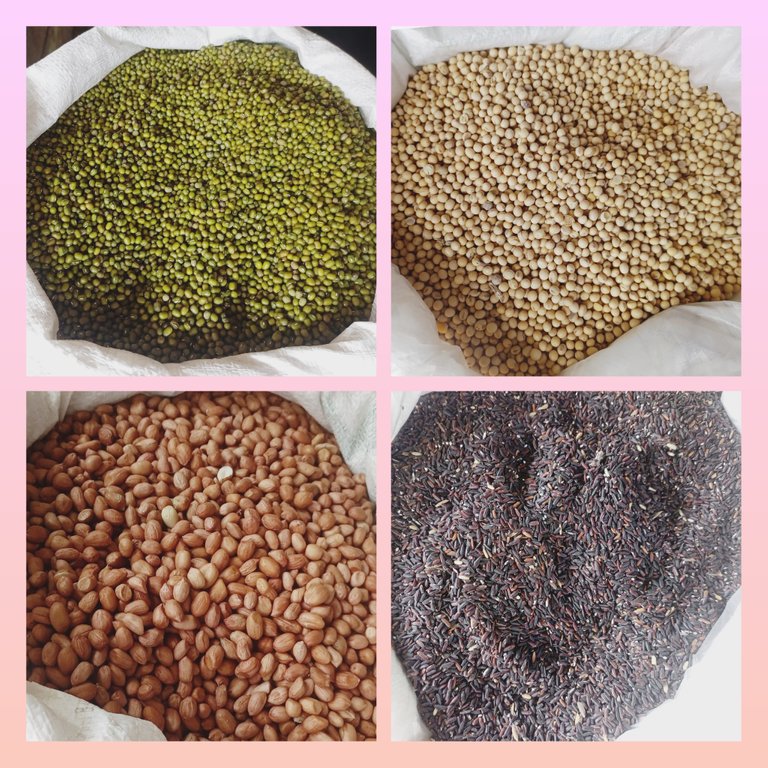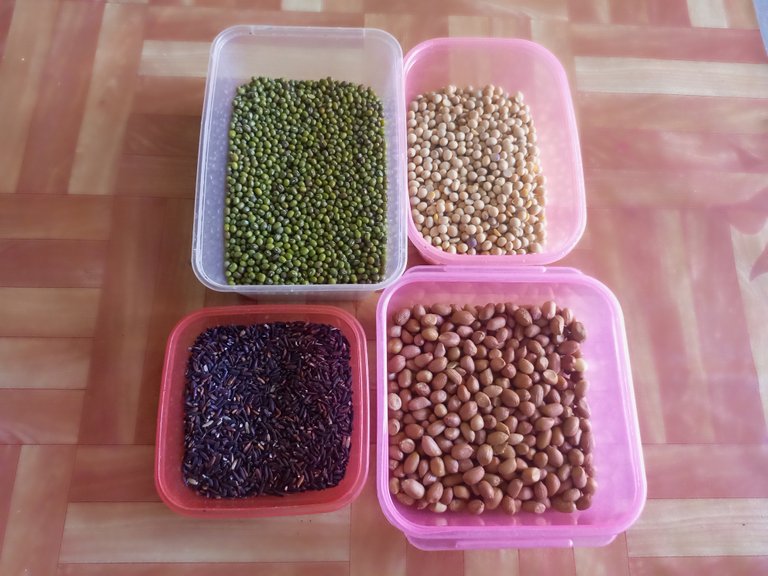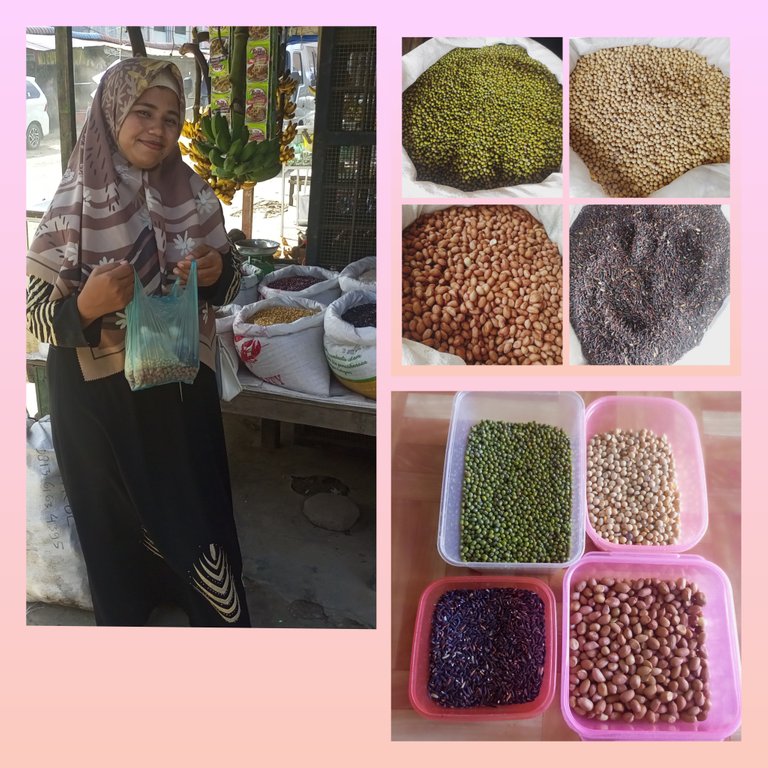 this is my shopping story this week and also how to store good and durable grain, I hope these tips are very useful for all my friends.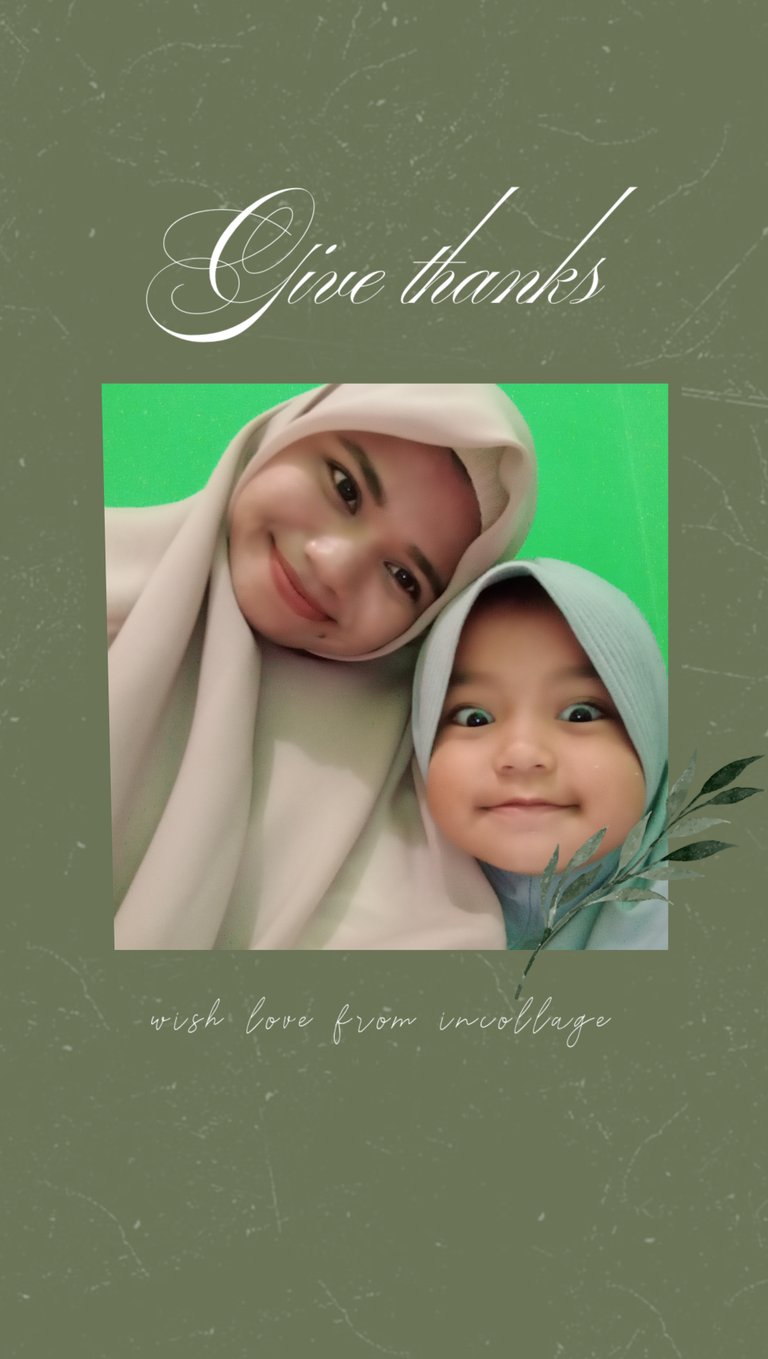 I am a housewife whose hobbies are cooking and writing, I always want to present my work in the form of stories, and I also have some expertise in . Composing, I also want to show my best work here Especially cooking, so I will show every one of my dishes in this community, I also really hope for support from all of you