I have always liked getting to know the activities and customs of other countries and Hive gives us the opportunity to meet so many different people and their cultures. Thanks to @abundance.tribe for doing this little challenge to exchange our cultures.
The question to answer is the following:
What are your favorite local shops? Why do you love them?
Today I want to show you a store that kids and adults like. It's called Hollywood Ice Cream Shop.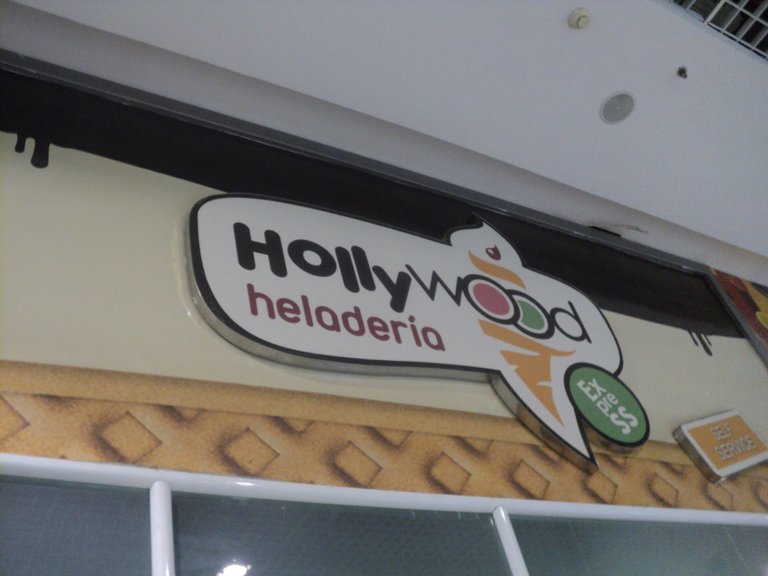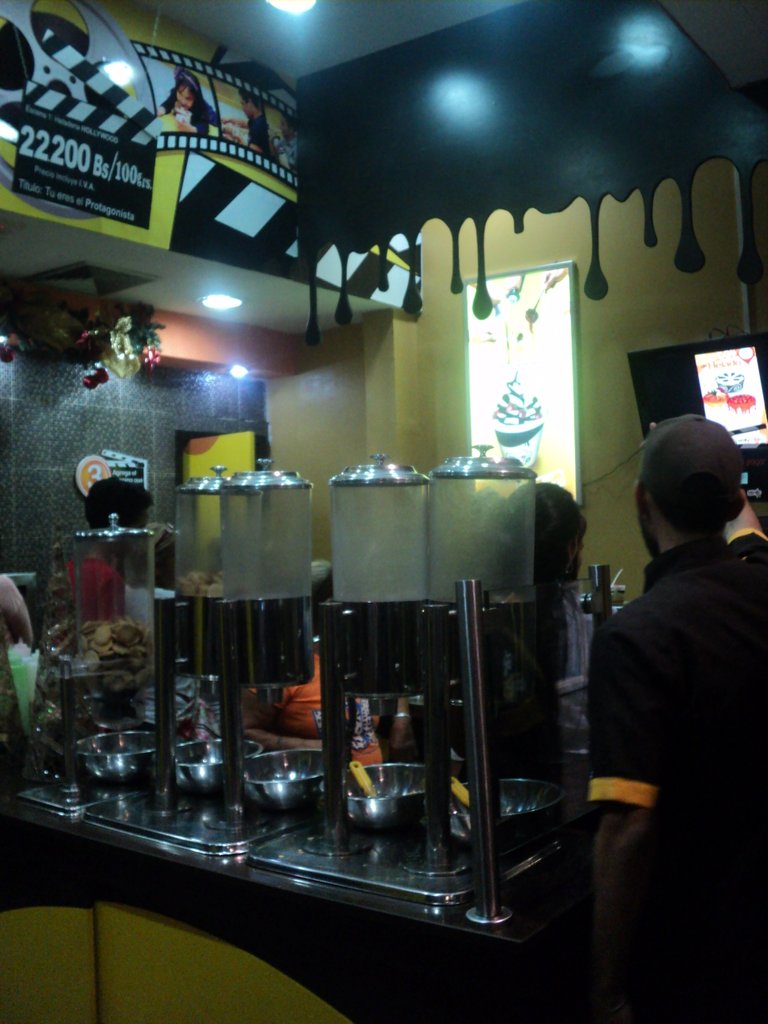 Why do I love this place? There are 2 important reasons why I like this place: 1.- It is a place where you can eat good ice cream. It has many different flavors to choose from, with different topings and different syrups. 2.- Because it is very hot in Maracaibo, the temperature has reached up to 53 degrees Celsius in the shade. The sun burns as if you were on the beach and what you want is a delicious ice cream to refresh us.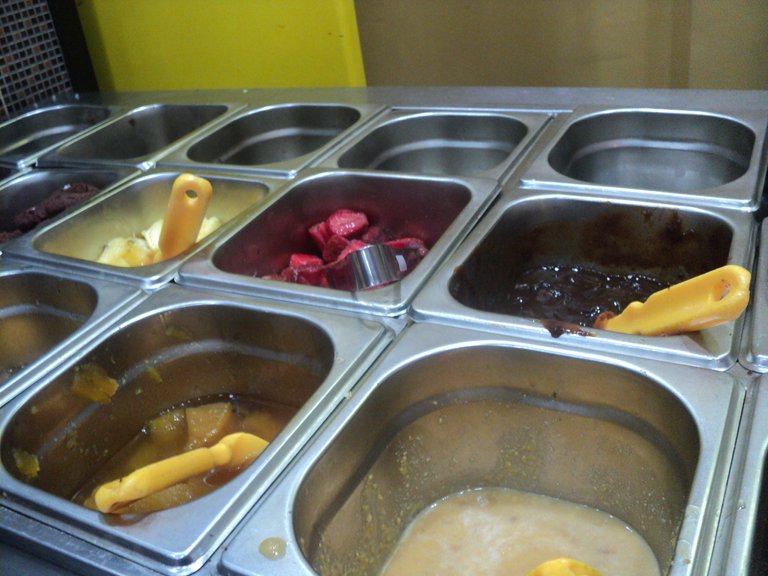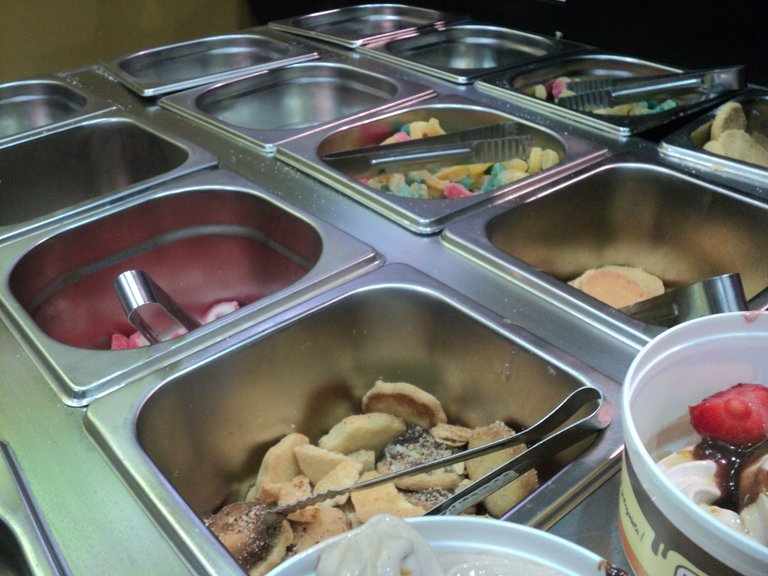 When you arrive at the place (you almost always have to queue to get in) you serve yourself the ice cream, it is self-service. You take the glass of the size you want or a basket (cone), you pour your ice cream of preference (vanilla, chocolate, strawberry, etc.) and you go through this table where you find the ingredients with which you can combine your ice cream (cake, cookie , brownies, etc)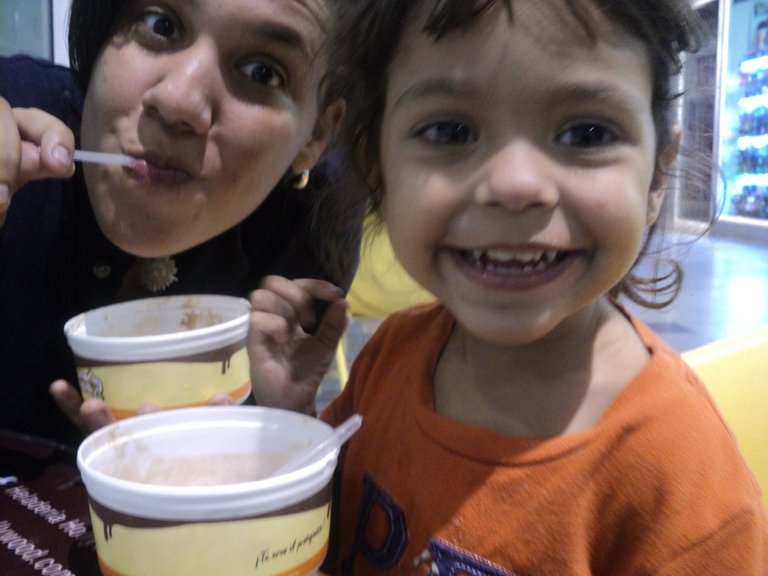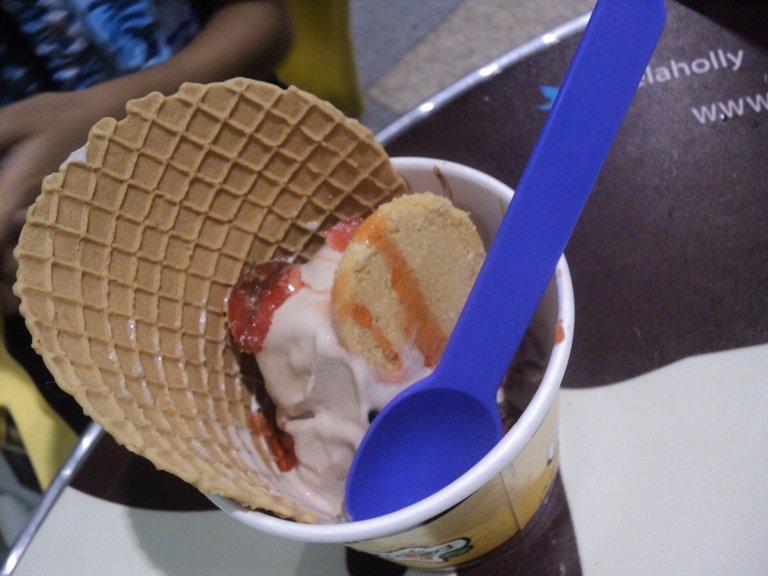 I recently came here with my granddaughter to have a delicious ice cream. The price varies depending on the weight of your ice cream glass. 100 grams has a value of 1 dollar. In 2 glasses of ice cream, after we finished adding all the topings and syrops we paid almost 5 dollars. I take out this account because the salary of a worker in my country is $ 1 a month, so if you want to indulge yourself like this, you must do several jobs in order to have another entry and indulge yourself.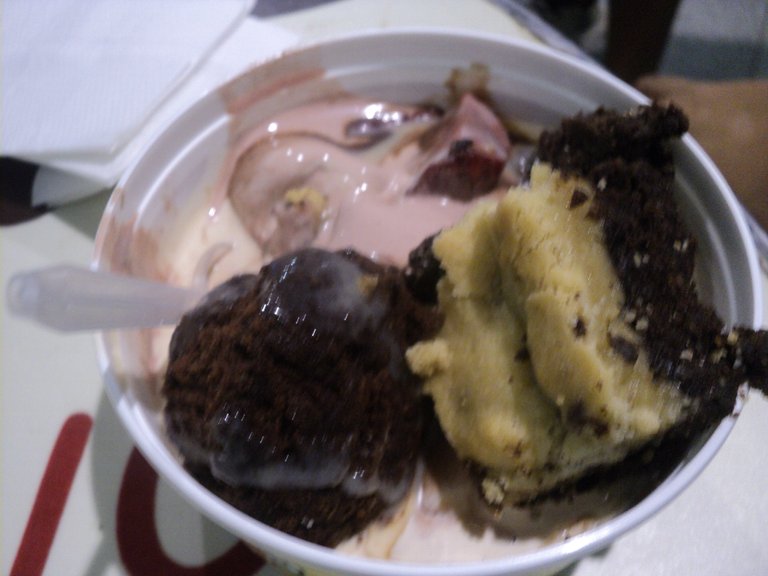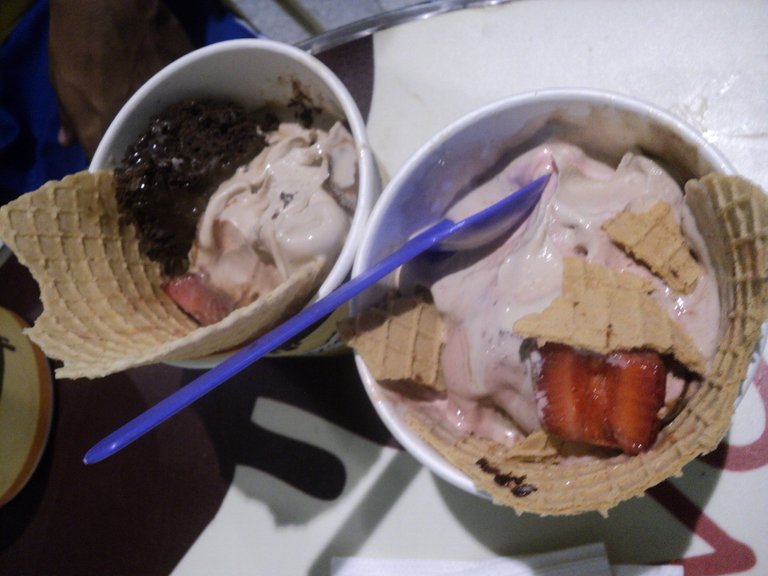 Traducción al Español:
Siempre me ha gustado conocer las actividades y costumbres de otros países y Hive nos da la oportunidad de conocer a tantas distintas personas y sus culturas. Gracias a @abundance.tribe por hacer este pequeño reto para intercambiar nuestras culturas.
La pregunta a responder es la siguiente:
¿Cuáles son tus tiendas locales favoritas? ¿Por qué los amas?
Hoy les quiero mostrar una tienda que a chicos y grandes les gusta. Se llama Heladería Hollywood.
Por qué amo este lugar ? Hay 2 razones importantes por las que me gusta este sitio: 1.- Es un lugar donde se puede comer un buen helado. Tiene muchos sabores distintos a escoger, con diferentes topings y diferentes sirops. 2.- Porque en Maracaibo hace mucho calor, la temperatura ha llegado hasta a 53 grados centígrados en la sombra. El sol quema como si estuvieras en la playa y lo que apetece es un rico helado para refrescarnos.
Al llegar al lugar (casi siempre hay que hacer una pequeña cola para entrar) uno mismo se sirve el helado, es auto servicio. Tomas el vaso del tamaño que deseas o una barquilla (cono), le echas tu helado de preferencia (vainilla, chocolate, fresa, etc) y vas pasando por esta mesa donde encuentras los ingredientes con los que puedes combinar tu helado (torta, galleta, brownies, etc)
Recientemente vine aquí con mi nieta para que se comiera un rico helado. El precio varía según el peso de tu vaso de helado. 100 grs tiene un valor de 1 dólar. En 2 vasos de helados, después de terminar de agregar todos los topings y los syrops pagamos casi 5 dólares. Saco esta cuenta porque el sueldo de un trabajador en mi país es de 1 dólar mensual, así que si deseas darte un gusto como este debes hacer varios trabajos para poder tener otra entrada y darte un gusto.