Hello Hivers! Happy Easter! It's a lovely weekend evening and I spent it going on a stroll around my neighbourhood. My friend and I came upon a suya seller popularly called Mallam. We made a stop, relaxed on a chair beside him as he got busy preparing some suya, made our order and chatted away.
I'm sure you are wondering what suya means. Suya is a Nigerian street or finger food that comprises mainly skewered meat and innards. This food is popular with the Hausas, one of the major ethnic groups in the northern part of Nigeria. They are experts at making suya and trained in the art and spice of meat preservation.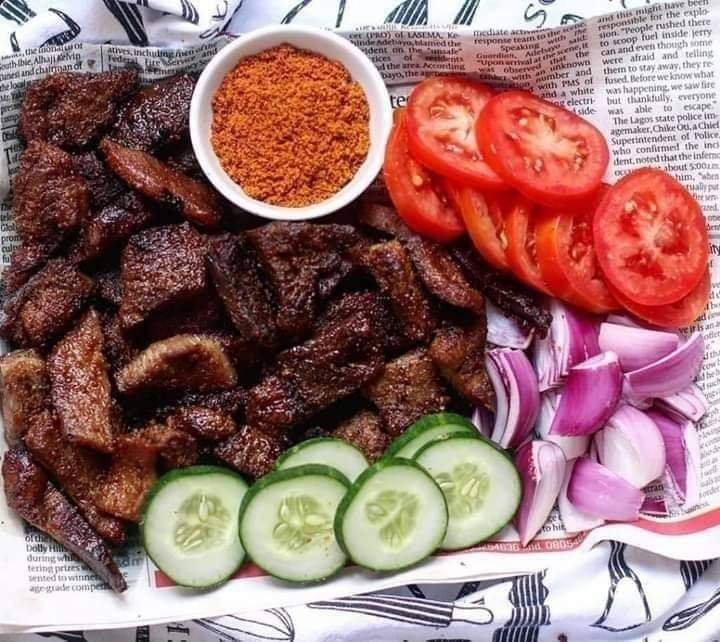 I spent some years in the north, so I am very familiar with suya and how it's prepared. Usually, the seller washes the meat and coats it with pepper mix. This pepper mix contains lots of ground pepper (very important), a little salt, seasoning, spices like ground ginger, vegetable oil etc.
There is a little variant with the mix. In the North, a popular snack made with peanut balls commonly called kuli kuli are added to the mix to make the suya crunchy and tastier.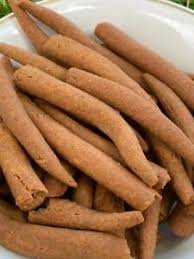 Kuli kuli is made by grinding roasted groundnuts until the mixture almost reaches a nut butter consistency.
Then the seller allows the meat to marinate and soak in the coating. He starts his barbecue fire, positioning the meat sticks around the fire grill until the meat cooks. Apart from beef and innards which are the common suya, mutton and chicken are also prepared into suya and sold but the price would be different.
When a buyer comes along, the seller unpacks the meat from the stick into a padded newspaper and garnishes the grilled meat with chopped onions, cucumber, cabbage and tomatoes.
One thing that differentiates the suya in the south-west from the ones made in the north is masa. Masa is cornmeal, fried into a disc-like shape. It's delicious too. When you eat suya and masa together, just know you have eaten a healthy, balanced diet meal. Lol!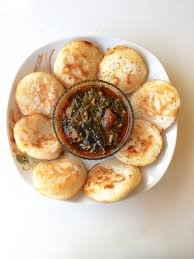 When my friend and I made our order, I insisted it should be hot, straight from the fire. I cannot stand cold food. By the time we were done snacking on suya and licking our lips, our noses were dripping and running as well! A delicious, spicy meal is always worth it!
What finger food or street food is common in your town or country?