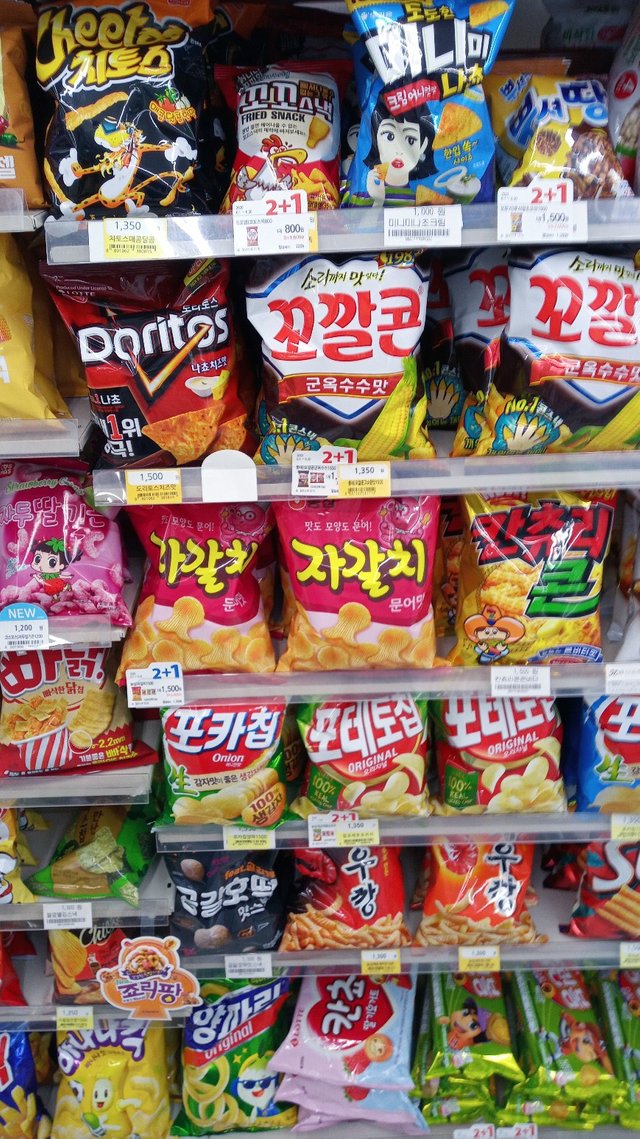 Snacks
Every year the size of snacks gets smaller and smaller. I was sure that they were twice this size when I first came to Korea and the price was three times cheaper.
Of course I can't compare this to costco size but I remember some years ago watching Monday night football 🏈 with a bag of doritoes that seemed to have no bottom.
I remember shelves stacked with snacks that were almost as big as me. Now these snack bags are smaller than my hand. I guess these little snack pacages are better for health. Anyway no looters will be stealing these Nachoes.
It's Nacho cheese so lego my eggo.