I remember when I was in school, and we use to make noises or gossiping in between the intervals or period break, teachers used to barge into our classroom shouting "what kind of fish market this is?"
That time I could not understand the meaning of the phrases until, I had the own experince, when I went to buy our roadside fish market.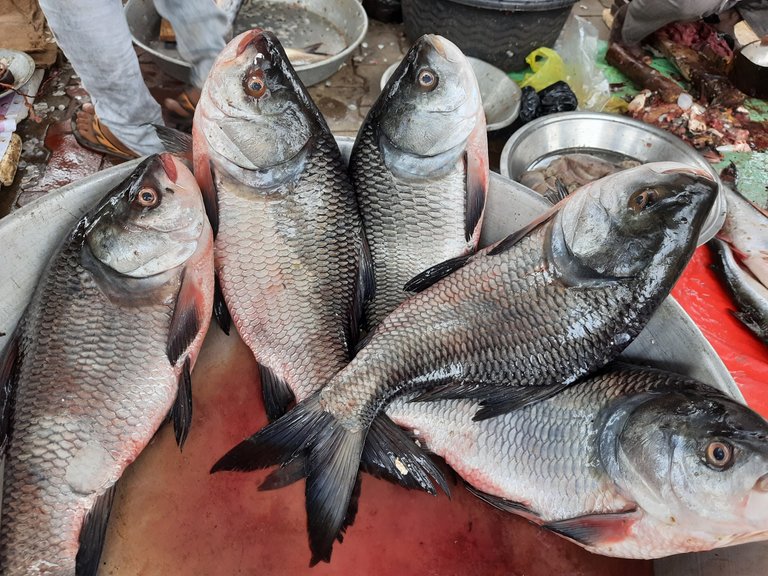 As fresh as can be, you can find variety of fish in this market. If you are wondering, if I went to any complex then, let me clear, In India we do not have specified Store or dedicated complex for fish market. We can find it just under the overbridge in middle of the road.
As I am standing at one point, to my right, the scene looks like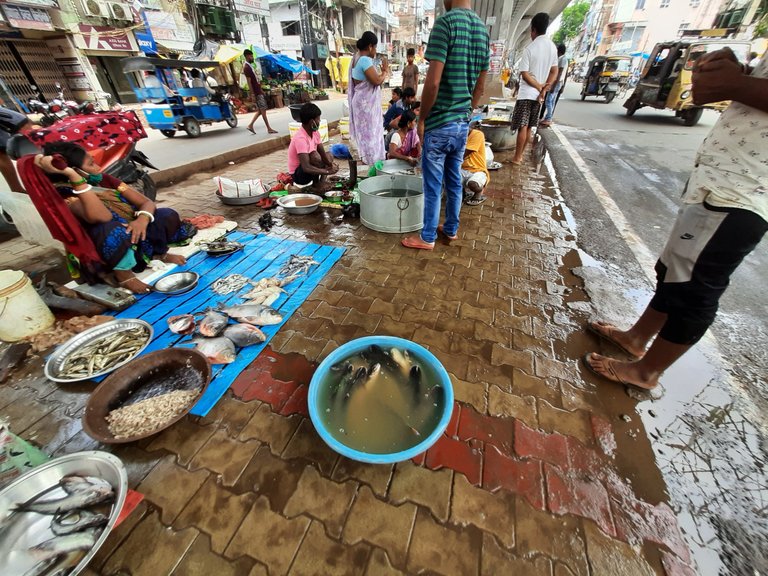 And to my left there is not much difference. The whole stretch h, full of Fish vendors sitting and selling their stock of fresh water fish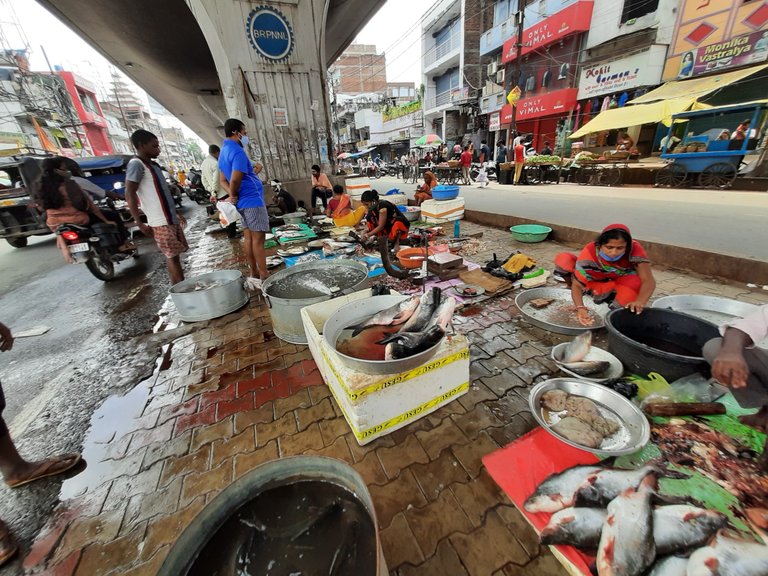 Standing in middle of the fish market, one can feel the chaotic scene all over the place with too much noise all over. Shouts of fishes and people querying, motor noises everything was. The place is so chaotic, that one can't even listen the voice of others, unless you get close to their ear.
Well, the fish vendors do busy with their job deldicately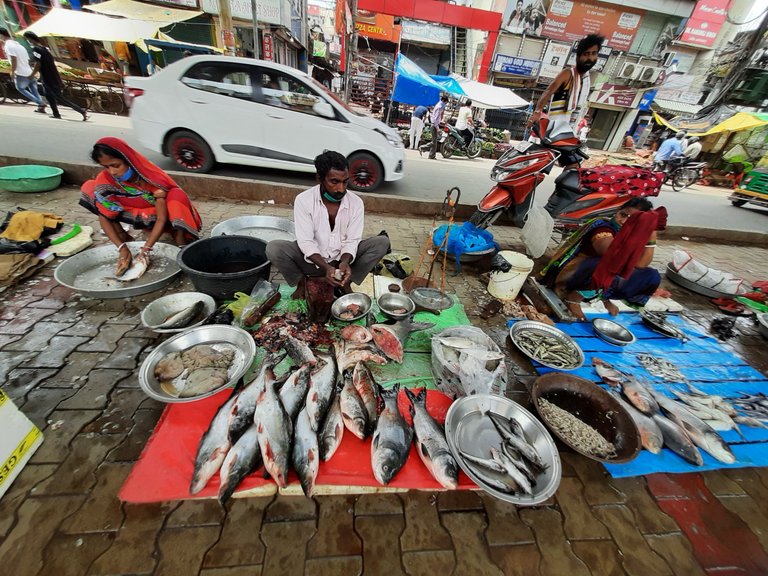 The fish vendors usually have loads of dfishes kept in open. He has one big cutting blade under his foot, that use to cut the dishes into small fishes.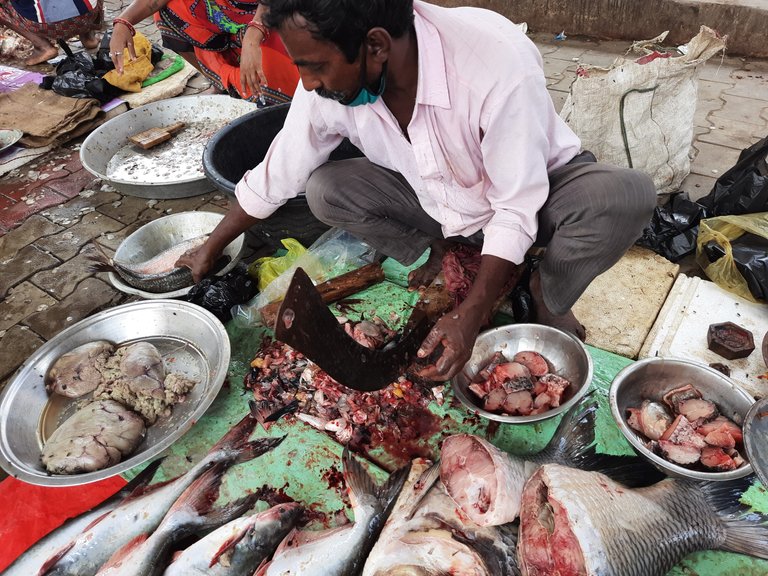 Each of Fish Vendors also have a weighing instrument. This kind of weighing machine is manually operated and used to weight the dishes.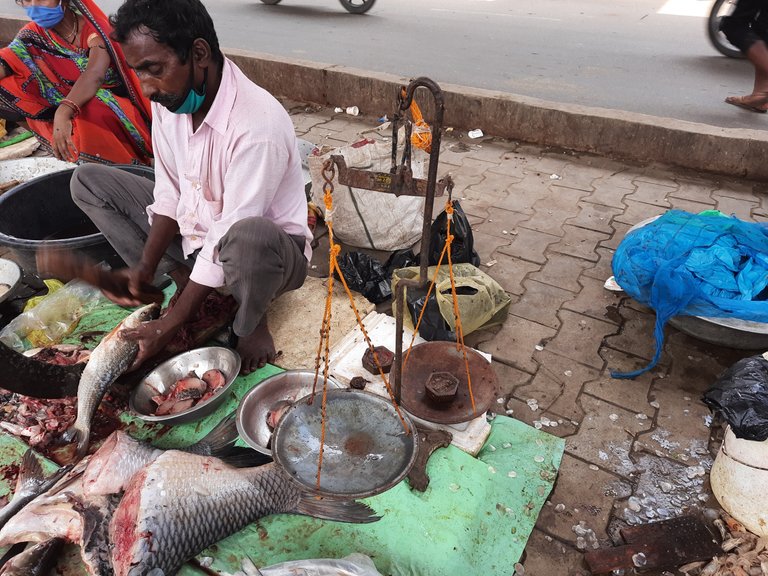 The fish vendors is so experienced, that he is multi tasking. While one side, he is busy in cutting the fishes, on the other hand, he is looking for the buyer.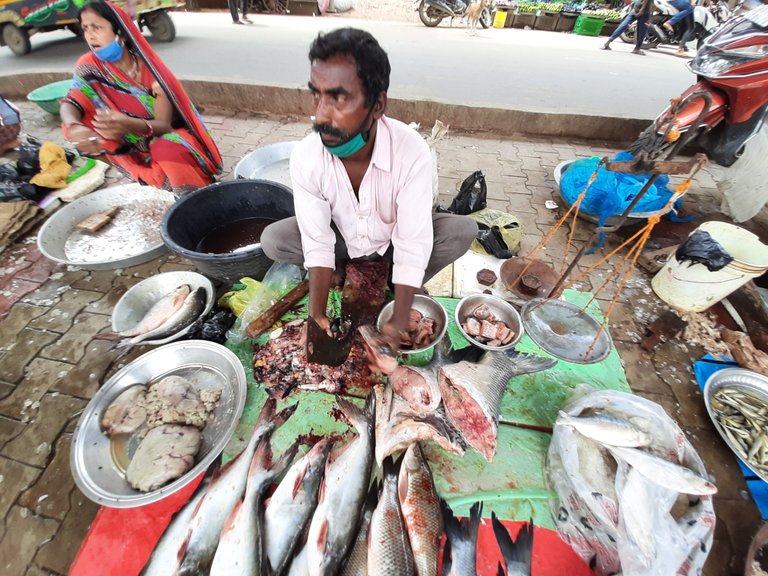 Of course, you can get a chance of good bargain. The process they quote is much higher so you can get a better deal. The fish vendors keep entertaining each buyer and simultaneously keep reducing ing the prices, until the buyer finally agree.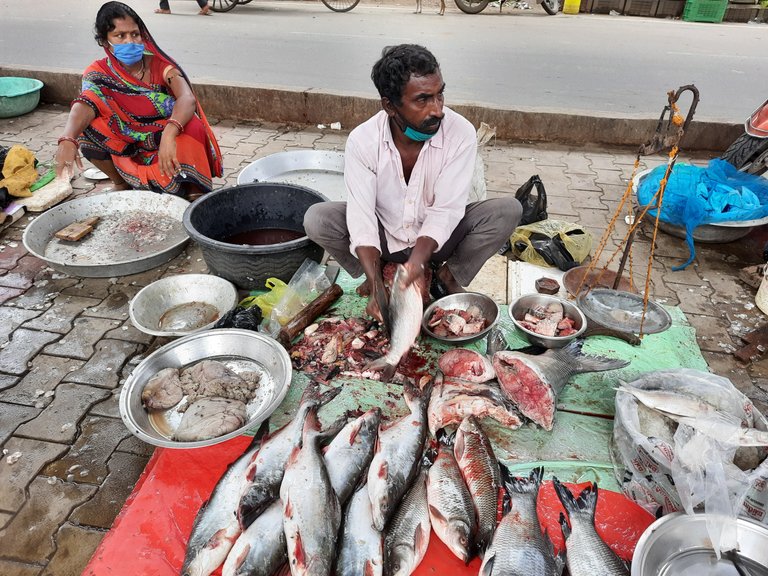 These vendors or call the hawkers have all kind of fishes with them. While they have the live fresh water fishes kept in a big drum, where fish can swim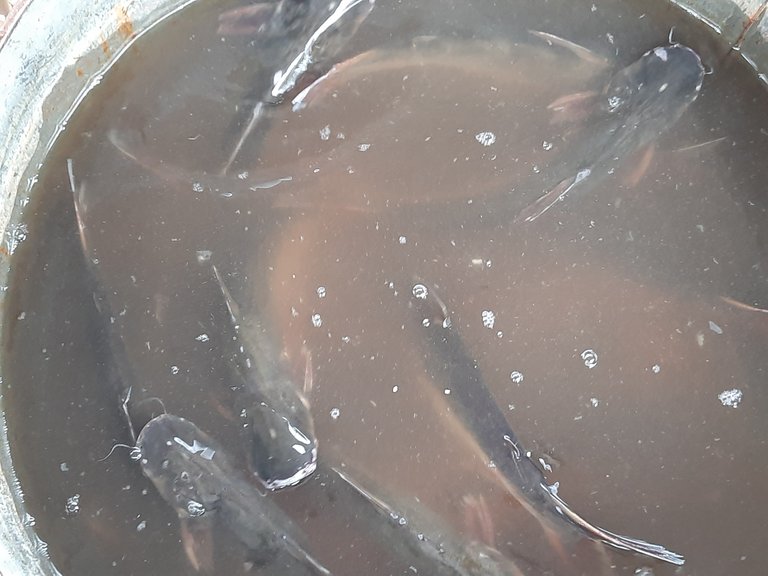 On the hand, the big catch were displayed by cutting into small pieces. I guess, the buyer for fresh alive fishes are more, however there could be more demand for these big fishes too.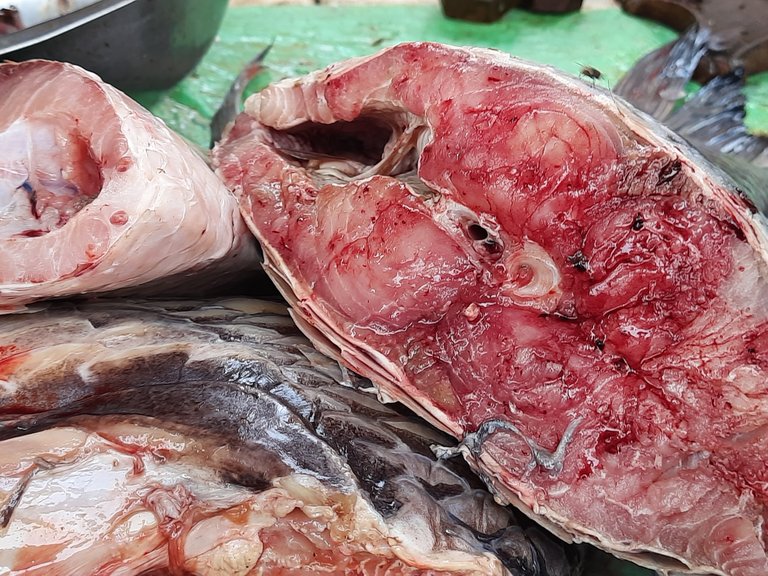 So finally after negotiating, and getting a better deal, I bought Rohu fish, which is quite popular In India. The vendor then wash them and cut them into small pieces to carry home.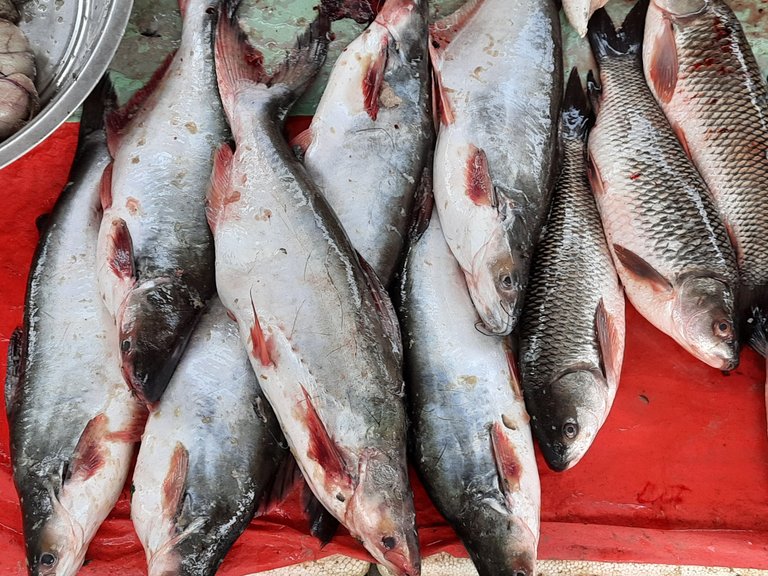 Denise I.e @dswigle this post is as fresh as the fishes. Posting it, as I am buying my fish. Such market just develop overtime, and these people just illegally occupy the road area to sell. However in between whenever there are checking they,wind up everything and ran home. As I did to finish my #marketfriday post.
Peace
Namaste @steemflow