Hello, I was walking through the different communities of this beehive, then I see that I am subscribed in this community, but I did not understand how the subject was, then seeing other posts I understood.
And this is my participation:
Who can resist a nice ice cream, I think nobody else when it's hot. But I like to eat it in a glass, a tub more than a popsicle because it drips ha ha ha or it can fall and I should eat it quickly and the ice cream is to enjoy, it is a rich pleasure.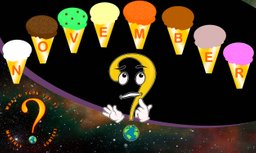 ---
first favorite ice cream: Chocolate.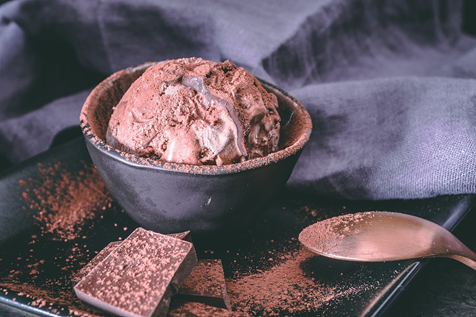 I think that chocolate is one of the world's favorites for people of all ages, you can also eat it in different presentations and combinations with other flavors.
I don't care if I get it the way it is, chocolate ice cream, with chocolate rain cover, chocolate cookie and chocolate syrup is the best thing, whether I eat it sitting relaxed, listening to good music or watching a good movie.
---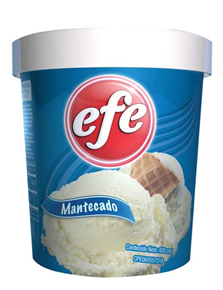 My second favorite ice cream: Mantecado.
It is an ice cream of soft flavor, that also you can eat it alone or combined with another flavor but that is sweet nothing of citric, it tastes horrible.
I've eaten it, with chocolate, rum and raisins, even with strawberries, but not naturally.
EFE is a company of ice cream in Venezuela, that the one of mantecado is one of its ice creams that has but demand in the market.
---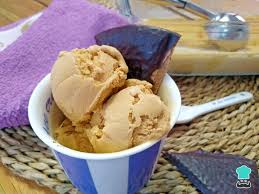 And my third favorite ice cream: Dulce de Leche.
Dulce de Leche is one of the most popular desserts in Latin America, especially in countries like Argentina, Chile and Uruguay. It is the result of cooking milk and sugar for a couple of hours so that it takes on a roasted color similar to coffee and becomes incredibly sweet, creamy and exquisite.
texto
I am fascinated by everything that has to do with milk, this ice cream is a marvel, this one if I like to eat it alone, without another flavor of ice cream accompanying it, by the way.
They will call me selfish but I do not share it with anyone ha ha
---
And these were the top three of my favorite ice cream of course there are more, but these top my list.