Finally get onto my first #beersaturday post. I have nothing much fancy to write on this one @detlev, nor do I have much knowledge on Beer, it is just that once in a while I enjoy drinking and I enjoy that's it....hehehe.....
I am not a Beer drinker, it's not that I do not enjoy, I do like it, but I avoid just that I do not put on that extra belly weight with it, so I prefer to have more of Wine.
The last few months I have been very much deprived of my favorite drinks. During the lockdown all the shops were closed and I did not have any drinks stocked up at home either, One of my friend managed to arrange for some Beers a couple of days ago and that was much of a relief 🤩 Though now the liquor shops have opened up and they are also doing home delivery. New ways are setting in 😀🤩
Over the weekend I normally enjoy beer during afternoon time with lunch and then a good siesta time, what more can you ask for?
Finally after almost 4 months I have something to drink, crazy. Me and my Son having our first drink and it feels like ages.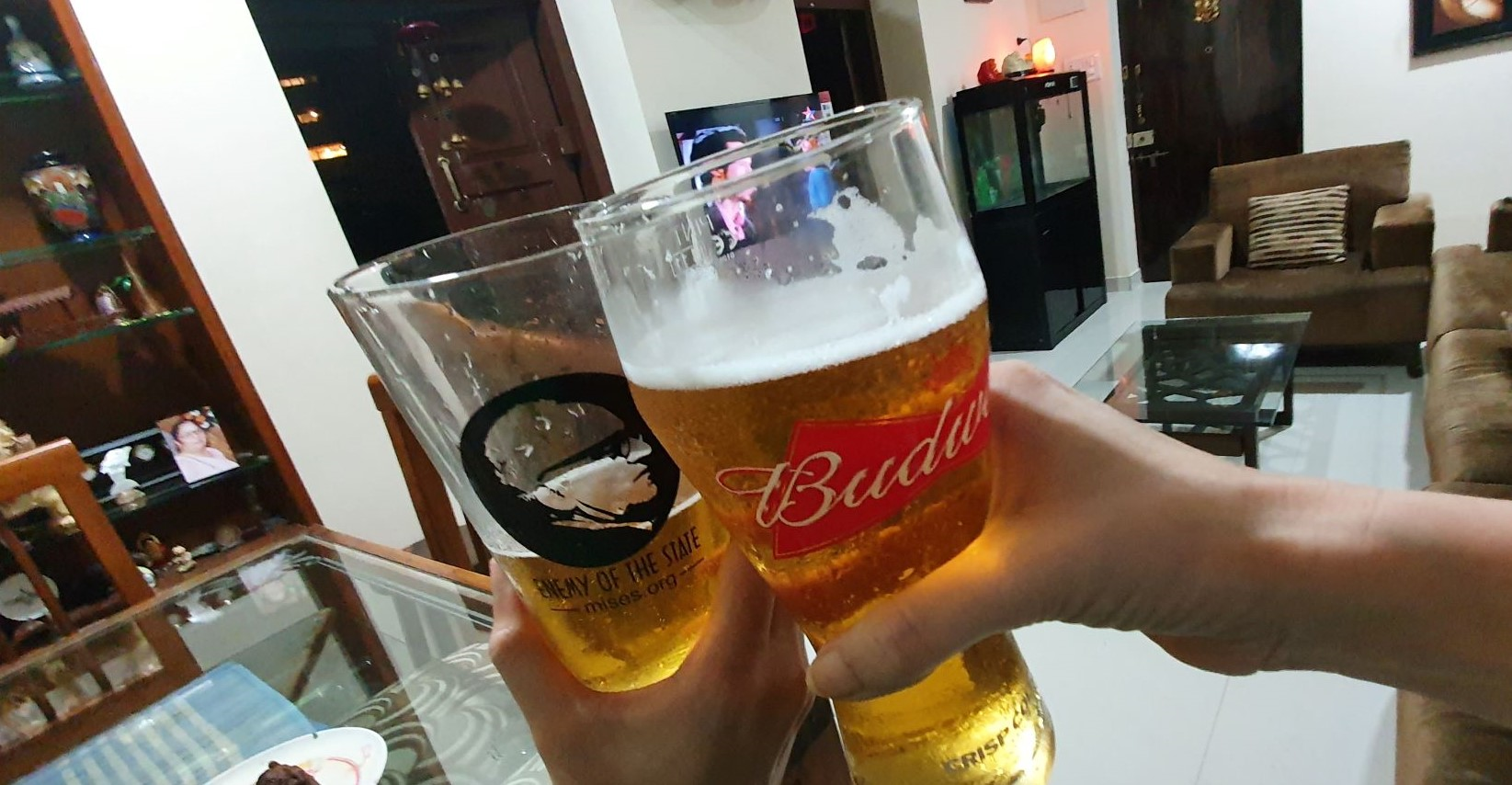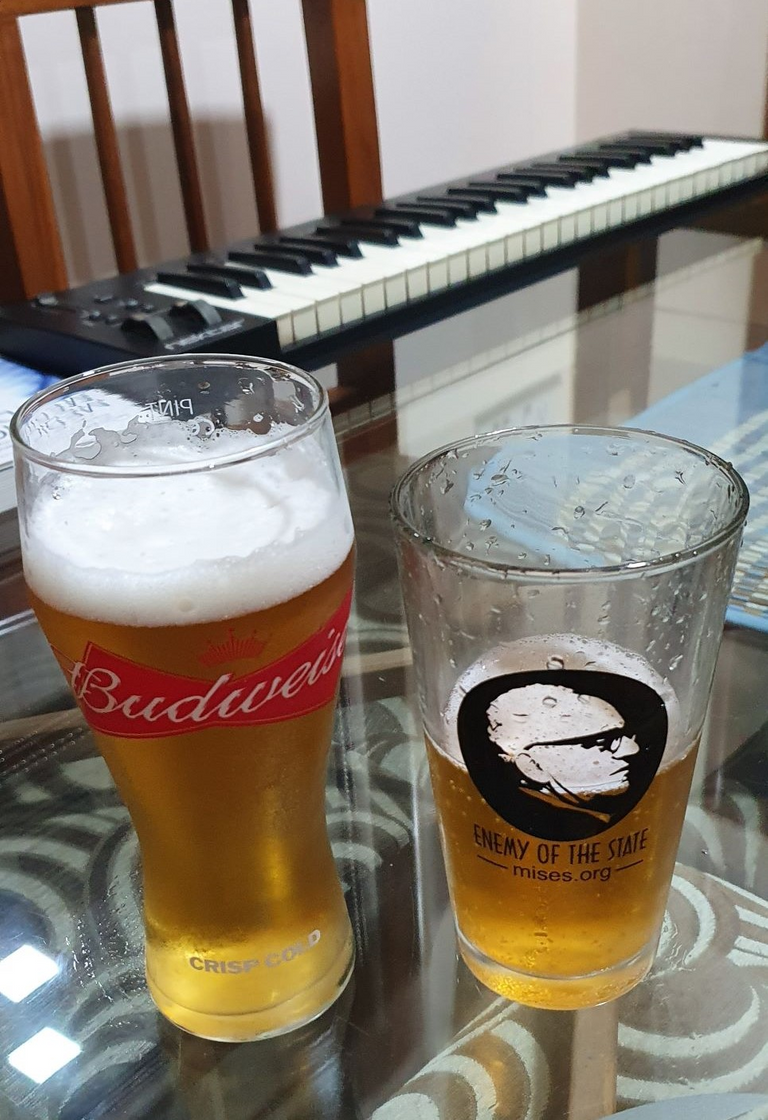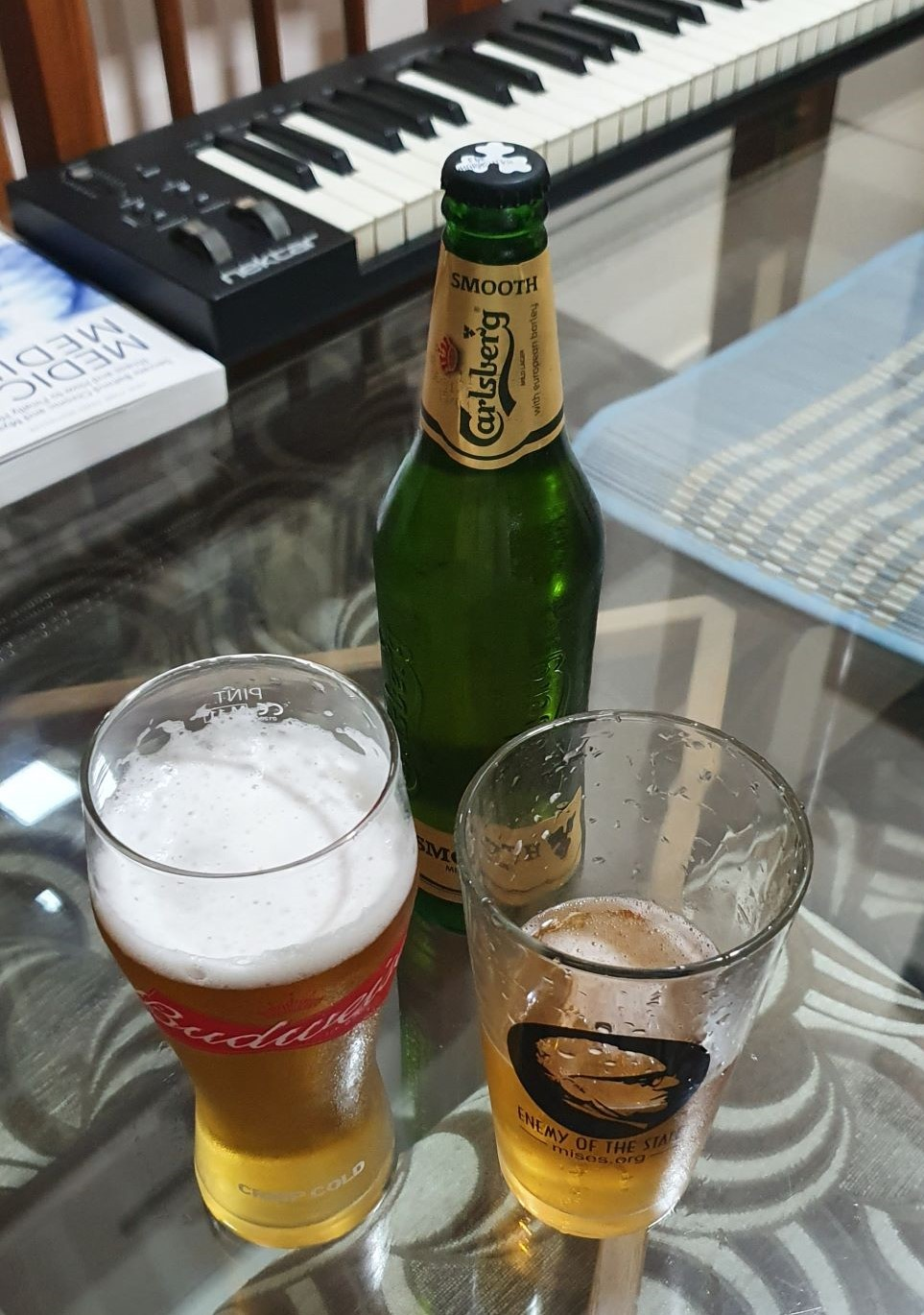 It's a lazy Sunday, thinking of spending a lot of time on curation today.
Cheers and wishing wonderful times ahead to one and all💖🥰🌈🍻
Thank you for visiting my blog. 👼🏻👼🏻💖💖🌹🌺🌸




"Unlimited Abundance, Blissful Happiness and Unconditional Love"
Member of
---
| | |
| --- | --- |
| Supporting People Who Help Make The World A Better Place @ecoTrain | |
---