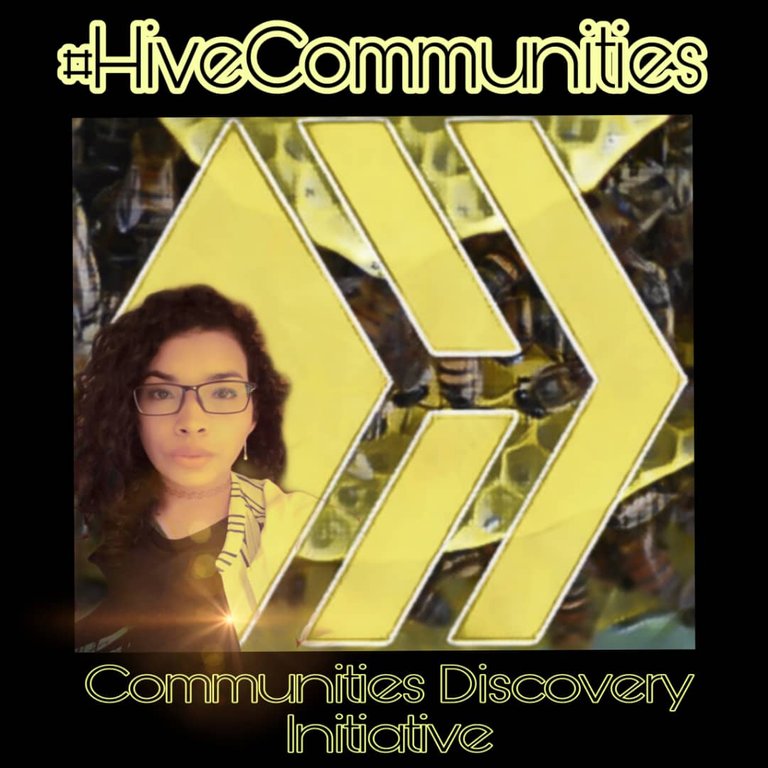 Although I have been a bit missing because of health, study, work, and family matters, it is my pleasure to describe my little experience in the communities that are in Hive through this discovery initiative proposed by @theycallmedan. These activities, in my opinion, are very enriching and educational for all of us who make virtual life on this beautiful technological platform.
It is a bit difficult for me since I am still in my process of learning and adapting to each of the communities that have caught my attention. I believe that each community has unique and unmatched content as there are many users with excellent content and knowledge to contribute.
To start my top 3 it is necessary to mention that there are 2 communities apart from these that I have loved for their content and unconditional contribution. LovingHive is a community as the name implies, they are the ways to express the love we feel for Hive. When talking about love is something completely extensive, there are many ways to express such love and LovingHive collects them all. I think being in this community makes you feel loved and supported. PowerHouseCreatives is one of the communities that can publish content that expresses your creativity, as long as the substance of this content is of very good quality ... in this community, you find endless incredible ideas that can offer very useful help in our day.
MY TOP 3.
Due to my health condition, I am looking for new alternatives to make my life healthier and thus counteract the various aches and pains that I present. This is why NaturalMedicine is a good option to nourish me with this natural knowledge. My grandmother was right when she said that the best things to heal us are the things that are in nature and on Mother Earth. There are very good tips and recipes that allow you to solve and improve any aspect of your life with regard to health. This community seems very interesting to me because today we are used to treating any disease with any drug and chemical substances that in many cases are not the best option or can bring side effects to our lives.
Another community in which I spend the most time reading and learning new recipes is FoodiesBeeHive. From a very young age, cooking and everything that has to do with food has caught my attention. There are many delicious little things that can be prepared, it fascinates me to see all those recipes and how the people who live in this community tell their anecdotes and how the preparation process has been. I think it is an excellent community for people who are starting to cook. For example, I have recommended several easy recipes from there to my brother
@sergiotorres
, since he is at a stage in his life where he wants to experiment in the kitchen.
Finally, although I have not been able to interact much in this community, I think the topics they work on are very interesting. EcoTrain allows you to reflect on experiences and experiences that occur in everyday life. The question of talking about things that are so simple but at the same time so profound is very enriching. In Ecotrain we can observe how other people perceive each reality and each aspect of life.
I think this is the perfect opportunity to thank
@theycallmedan
,
@acidyo
@appreciator
and all those communities such as
#gems
,
#ocd
,
#makeuppower
,
#photography
, among others. We are all important to make this beautiful platform grow every day.
Greetings, kisses and hugs to all. We will read each other in the next opportunity.