This is my entry to the contest of my friend @davidesimoncini called @photochain in its 52nd edition.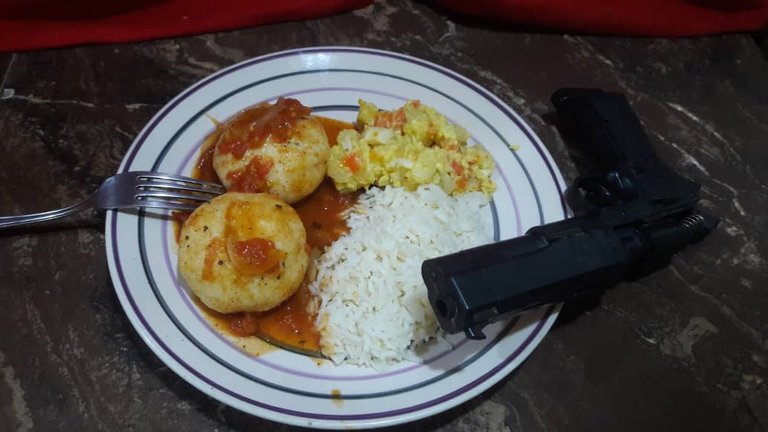 A man came to the restaurant one day to reserve the best table we have, his red curtains are closed a little to give the diner more privacy.
The next day, at 7 pm a group of men arrived and we were scared. It was Vito Corleone and the other men were his bodyguards.
They immediately closed the place, so I asked: Why are they closing my restaurant? Who are you ?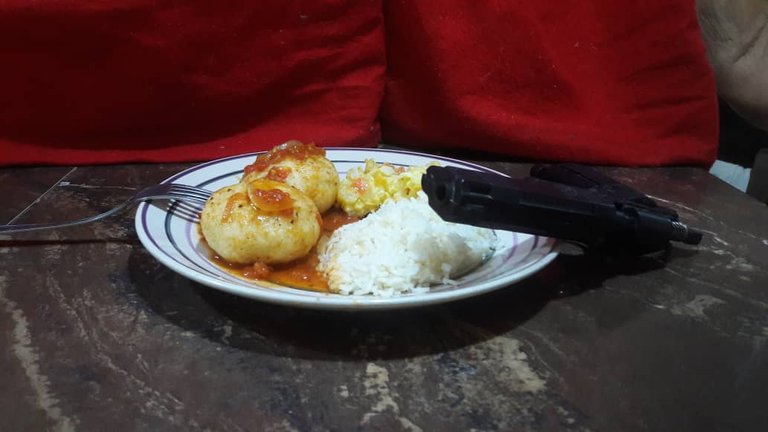 One of his men took me by the arm and took me away from the group and said: Don't you know who Don Corleone is? He could kill you with his gun without asking, but he heard that you make the best "bald buns" in town and he came to taste them. If he likes your plate, he will give a lot of money and he will also send us to eat here every day, so you will have your restaurant full.
And if you don't like it? - I asked for.- You will be a dead man.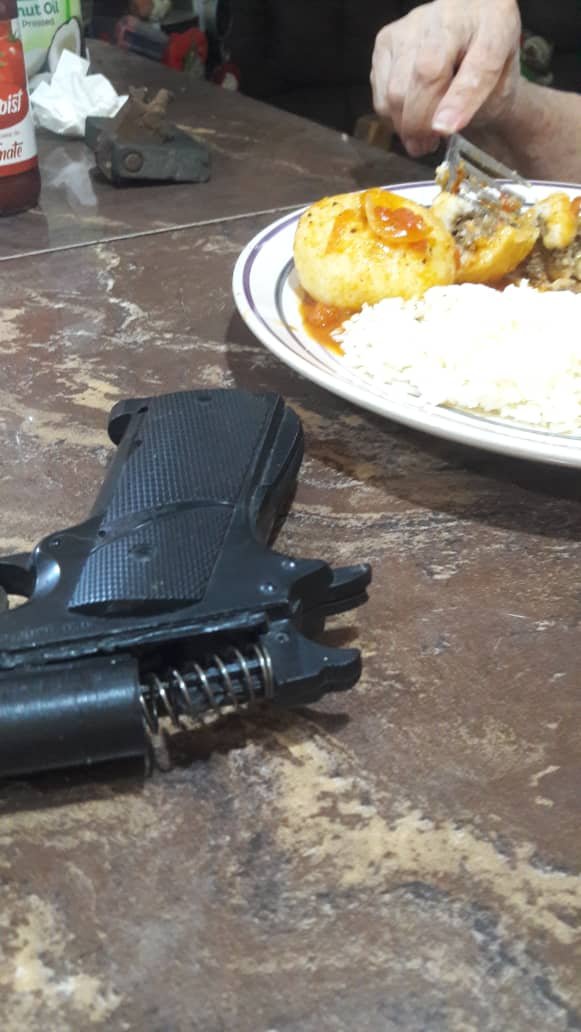 The table was set and Don Vito raised his gun and put it on the table next to the plate, then tasted the food and then smiled. They are the best buns I've ever eaten - He exclaimed. I felt that the soul returned to the body.
Everyone relaxed and from then on the restaurant looked full every day.
My new keyword is: RED

Traducción al Español:
Esta es mi entrada al concurso de mi amigo @davidesimoncini llamado #photochain en su edición 52.
Un hombre llegó un día al restaurante para reservar la mejor mesa que tenemos, sus cortinas rojas se cierran un poco para darle más privacidad al comensal. Al día siguiente, a las 7 de la noche llegó un grupo de hombres y nos asustamos. Era Vito Corleone y los otros hombres eran sus guardaespaldas.
Enseguida cerraron el lugar, entonces pregunté: Por qué cierran mi restaurante ? Quién es usted ?
Uno de sus hombres me tomó del brazo y me apartó del grupo y me dijo:
No sabes quién es Don Corleone ?
Él podría matarte con su pistola sin preguntar, pero ha escuchado que preparas los mejores ¨bollos pelones¨ de la ciudad y vino a probarlos. Si le gusta tu plato te dará mucho dinero y además nos enviará a comer todos los días aquí, así que tendrás tu restaurante lleno.
Y si no le gusta ? - Pregunté.- Serás hombre muerto.
La mesa se sirvió y Don Vito subió su arma y la puso en la mesa junto al plato, luego probó la comida y entonces sonrió. Son los mejores ¨Bollitos¨ que me he comido - Exclamó. Sentí que el alma me regresó al cuerpo.
Todos se relajaron y desde ese momento el restaurante se veía lleno todos los días.
Mi nueva palabra clave es: ROJO.