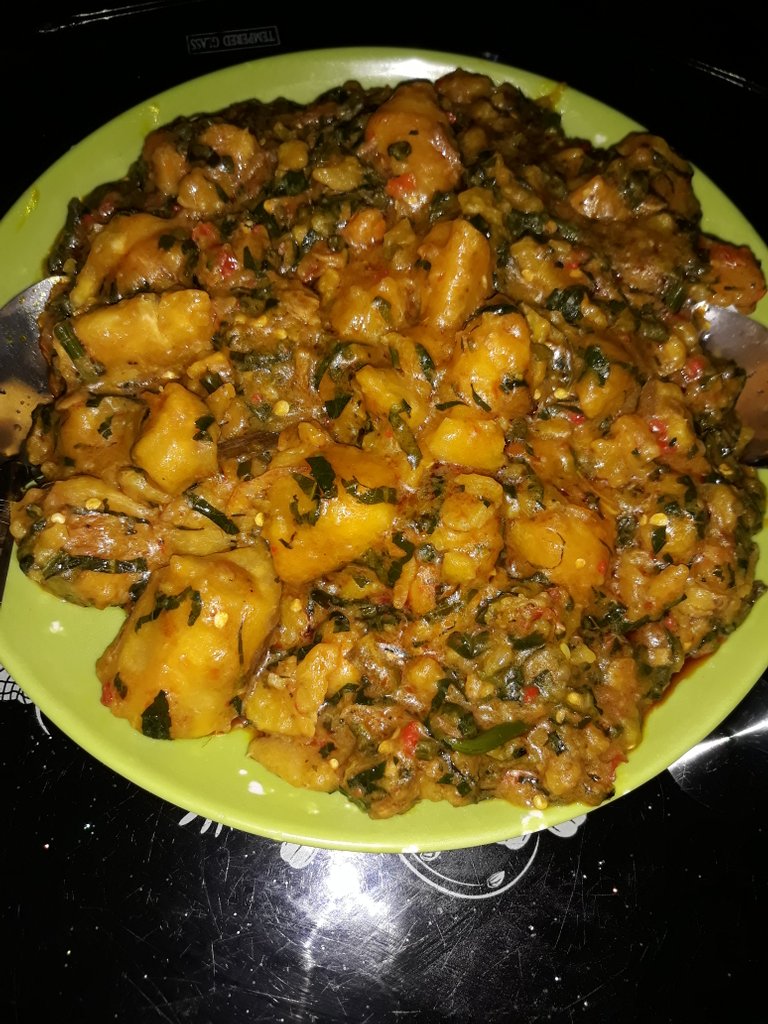 Hey people. Plantain porridge is very easy to make. The simple ingredients you need are Unripe plantain, Palm oil, Pepper, Onion, Seasoning, Salt, Vegetables, Fish,
and Crayfish.
Just cut your unripe plantain and allow to cook, when its almost done, put all other ingredients above one after the other and allow all to cook together.
You can mash a part of it so it will be eatable. Thats it. Enjoy our plantain porridge.
I remain @oredebby