A vegan pudding creation that you deserve to try is a combination of dates and pumpkins.
It tastes really sweet and we can combine with savory sauces like plant-based milk.
Ingredients
100 grams of dates, remove the seed
100 grams of pumpkin, cut into small pieces
20 grams of brown sugar or coconut sugar (OPTIONAL)
1 sachet of agar powder or jelly powder, about 7 grams.
Coconut milk for sauce, or another plant-based milk.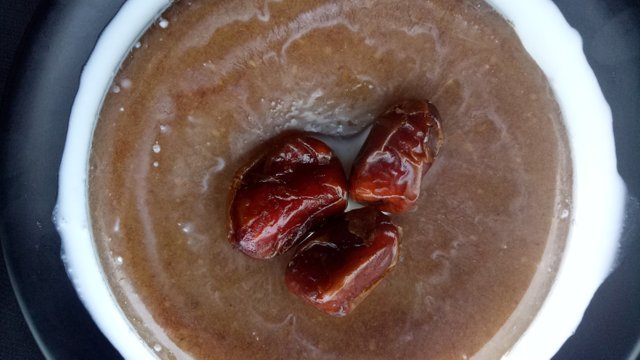 The instructions about how to make Dates and Pumpkin Pudding, please watch my video.
Enjoy!
---
▶️ DTube