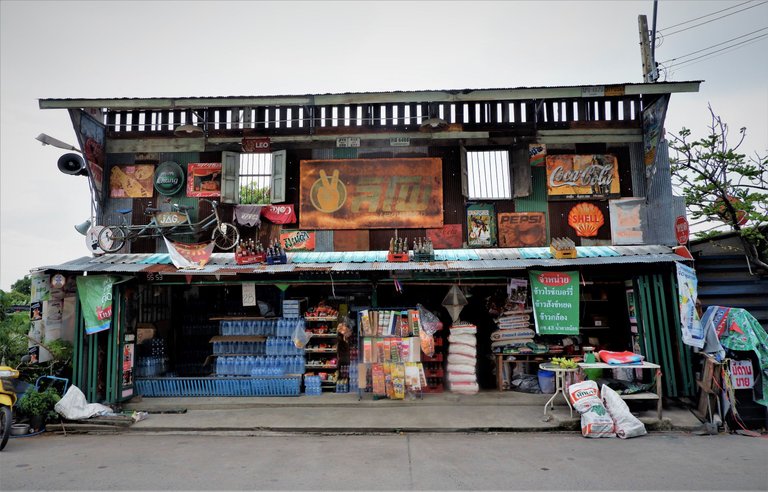 Sa Wad Dee Ka 🙏 Hive Community ^^
Living in Chon Buri, Thailand, I am mostly spoiled with good produce and it is everywhere. As I am obsessed with cooking and also prefer to cook food for myself almost every meal. So the local markets is my best place because I can buy fresh and perfect portion for daily cook which totally unlike shopping malls or supermarket. So let's walk and explore the market with me. 😀
 
Get to know about Wat Bang Temple Market
This market is settled beside of the local Buddhist Bang Peng Temple, Chon Buri, Thailand. This is a local market that is supposed to be only open twice a week, just open on Tuesday and Sunday. It starts at 3 pm and most stalls were open until 6:30 pm.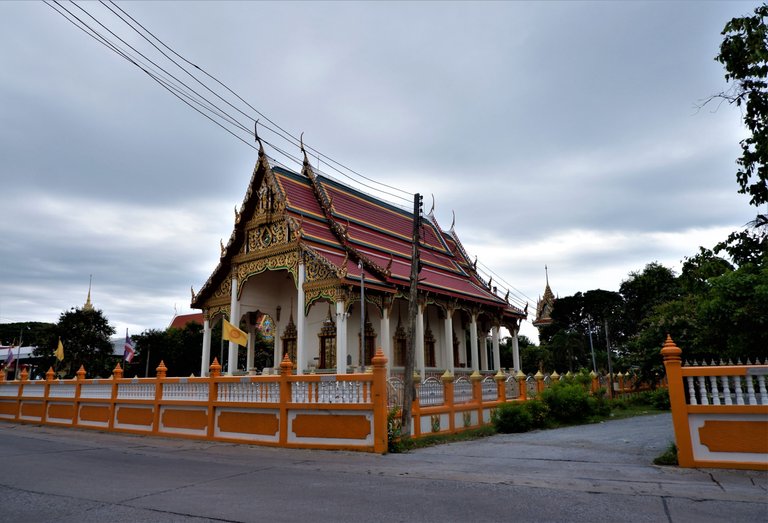 The market did provides the huge space of parking, which we can park our vehicle inside the temples, and just cross the road to the market.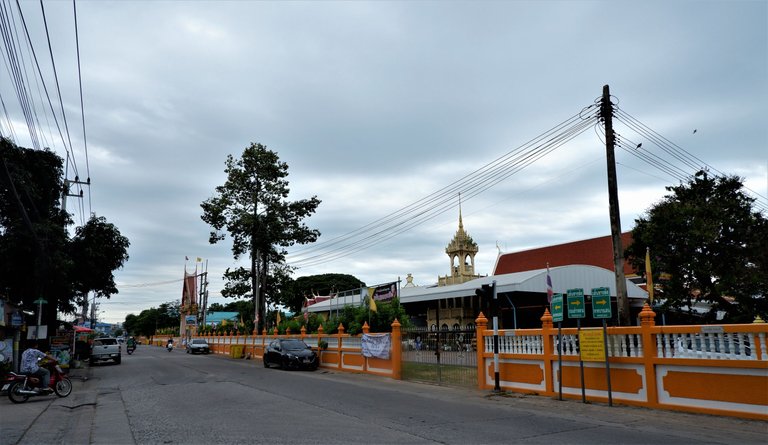 After cross the road, then we will see The Cho Huay Shop, which is a real Thai style supermarket. It is one of the oldest style grocery store in Thailand which offering a miscellaneous food and beverages and also hygiene products.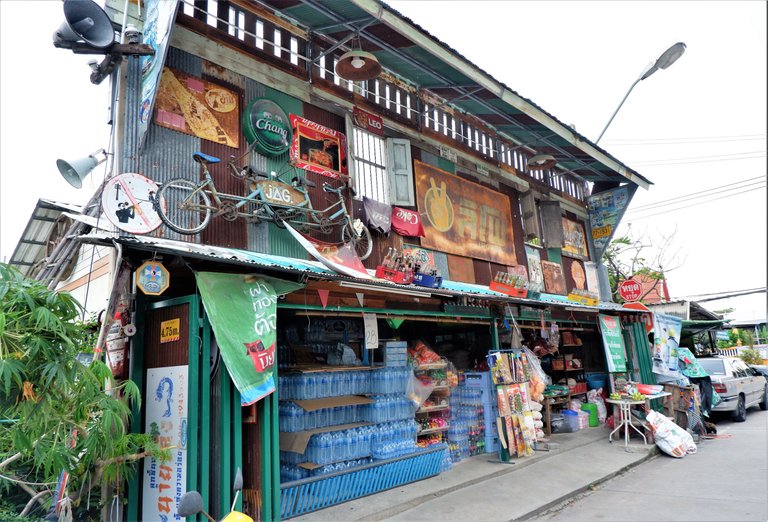 Here, The Main ENTRANCE!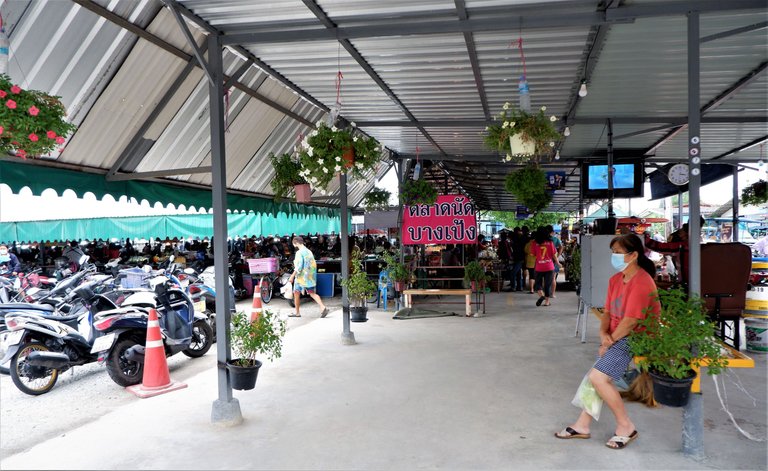 Wild space and social distance has been always very strict in Thailand. People need to continue wearing masks in certain everywhere. We still need to keeping distance between ourselves and other people outside our family.
 
What Can we Buy here?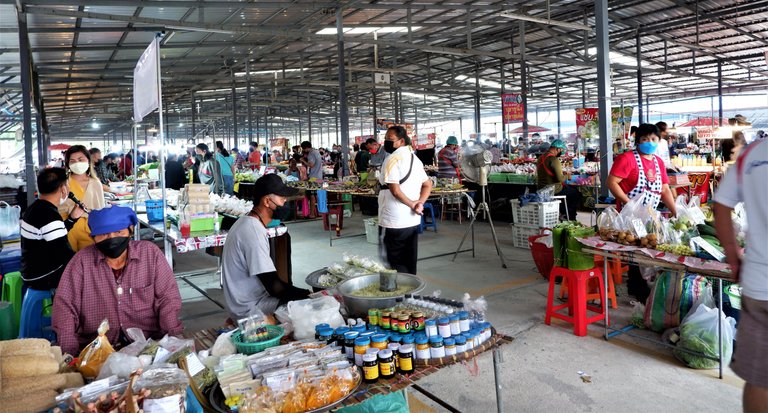 FARM FRESH VEGETABLE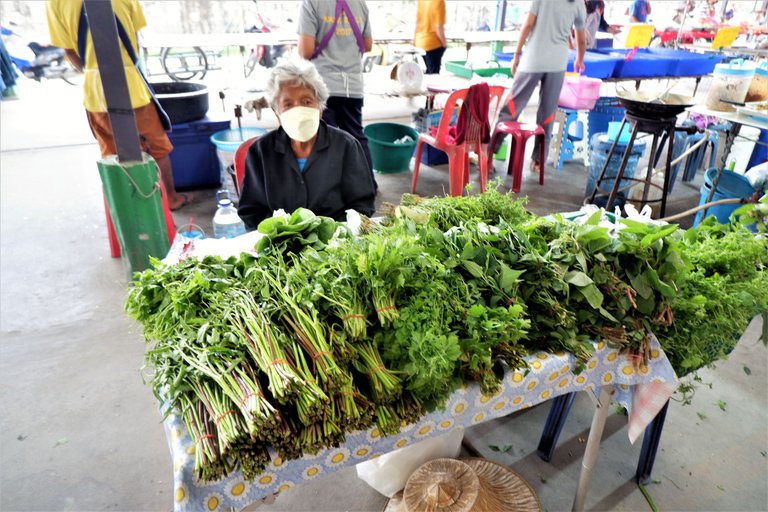 The seller will use the rubber bands to tie a bunch of vegetables, and it's cost 0.30 per 1 bunch.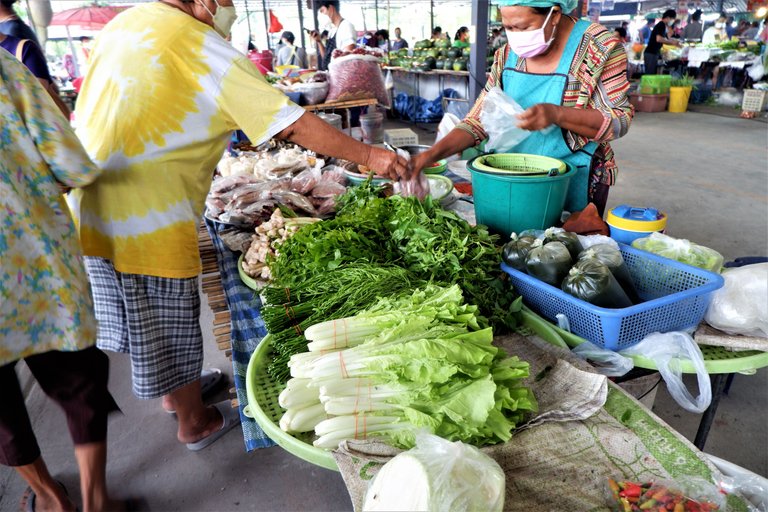 Young shoots of Water mimosa are consumed raw, cooked, stir-fried or cooked with orange curry.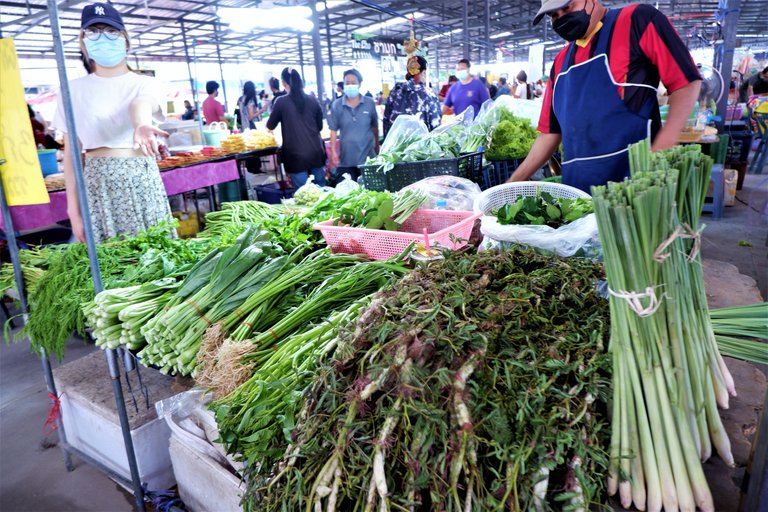 Pandan Leave is a popular and substitute for vanilla and is used in a variety of desserts and rice dishes.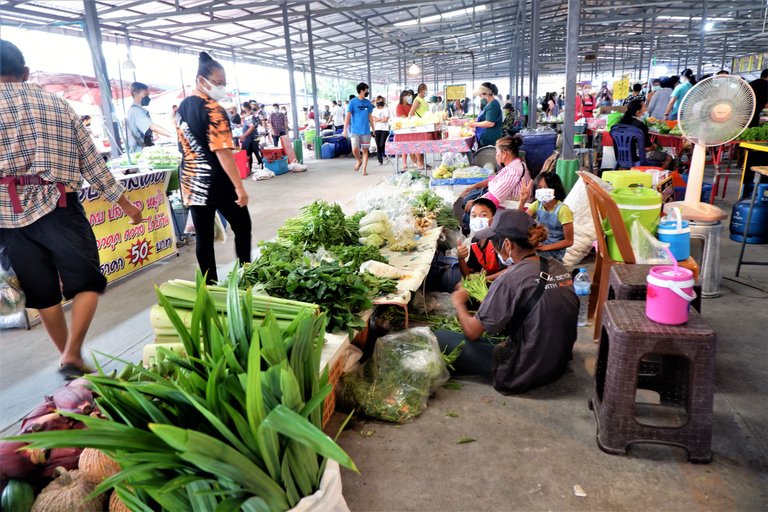 Aside from its beauty, the moonflower is edible, which you can eat it raw or blanch and eat with Thai chili dip. It's cost 0.30 per 1 bunch.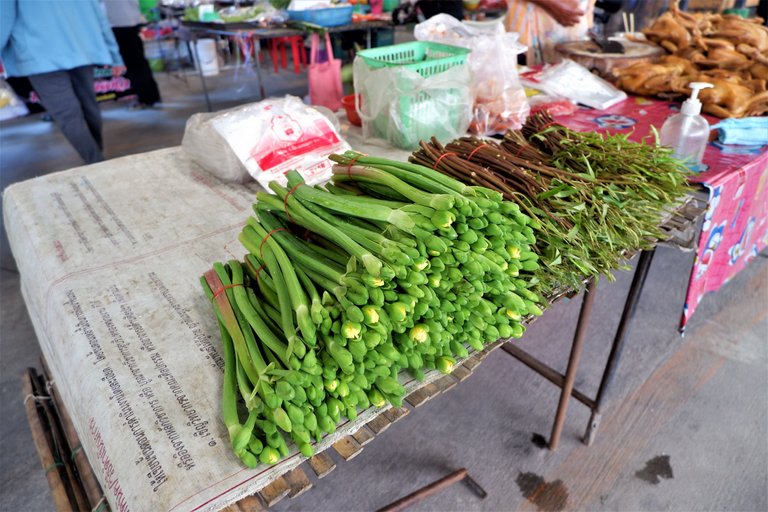 Cabbage is commonly for Thai style clear soup.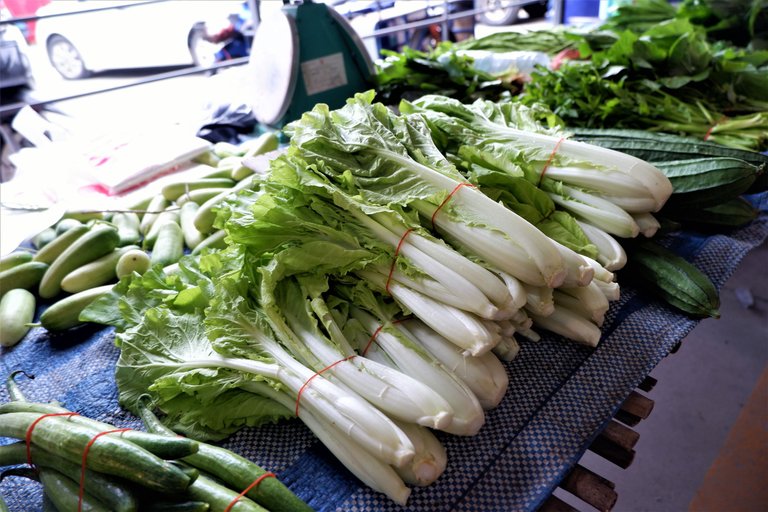 Straw mushrooms are as common in Thailand. They cook well in soup such as Tom Yum Kung, spicy and sour soup. They always spoils very quickly and can not be stored in the fridge, only daily fresh buy.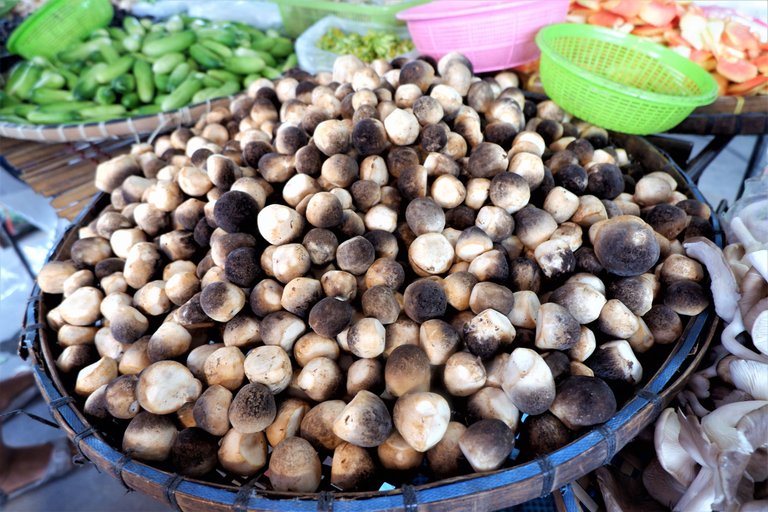 The meaty texture of the oyster mushroom, makes it an ideal meat substitute.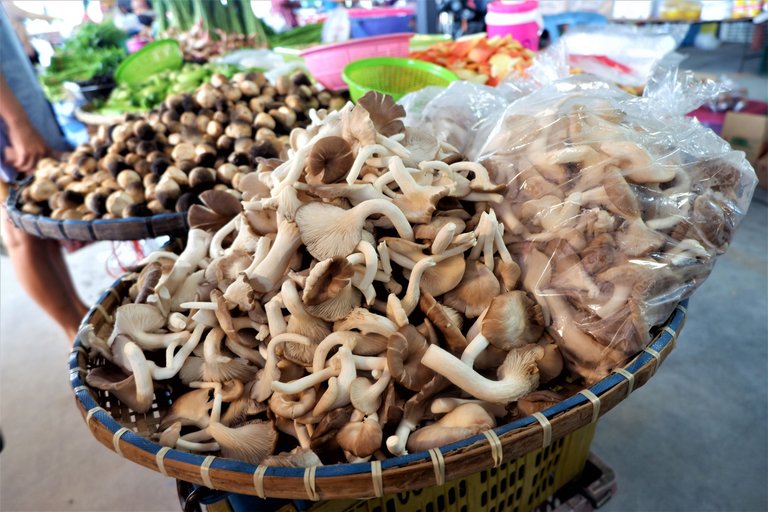 MEAT, FISH AND SEAFOOD SESSION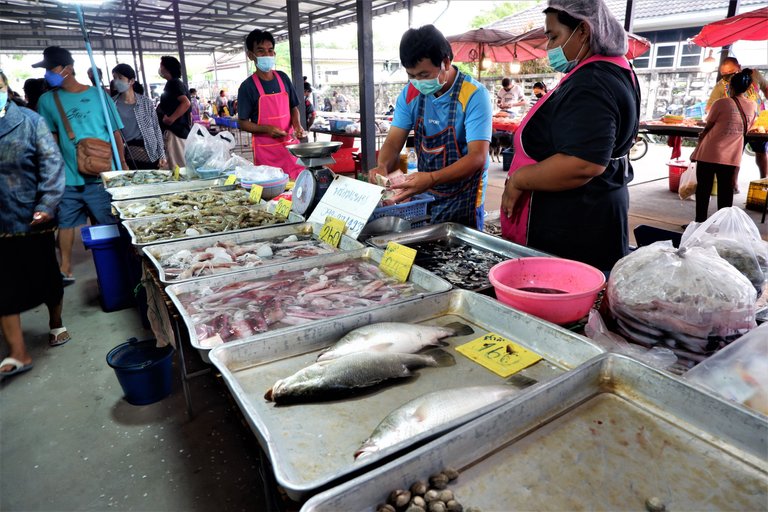 Backyard chickens can buy only in the farmer market. It's cost 6 USD per 1 chicken.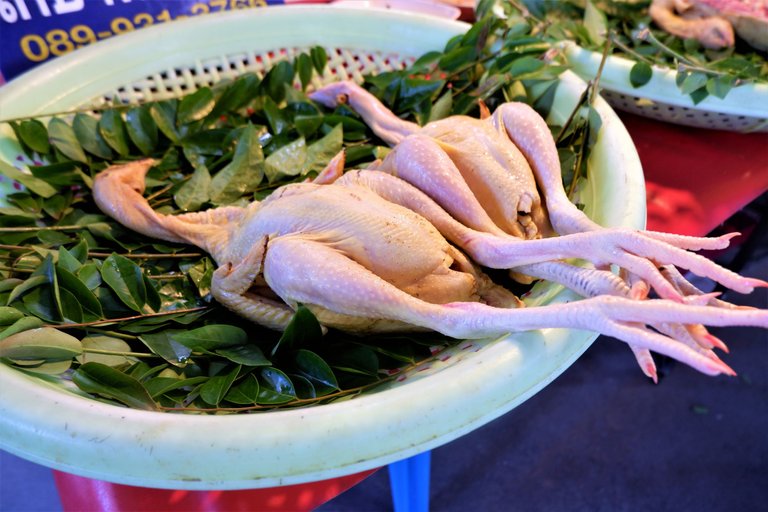 River Prawn cost 7 Usd per 1 Kg. This is perfect for Tom Yum Kung!!!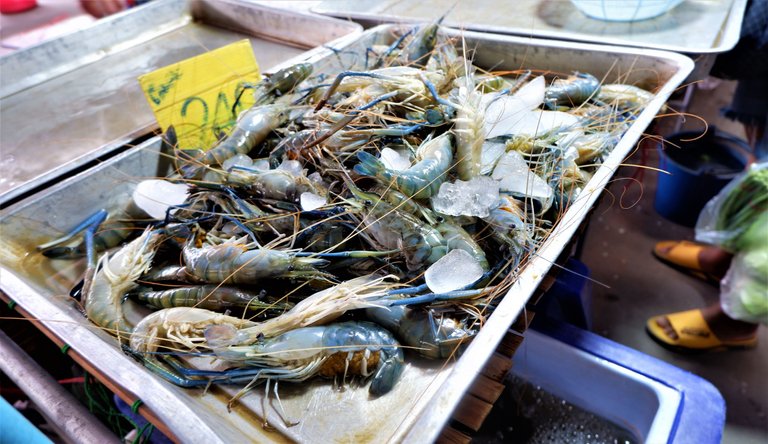 What I love the most from farmer markets when I buy the fresh fish then the seller will prepare the fish for me.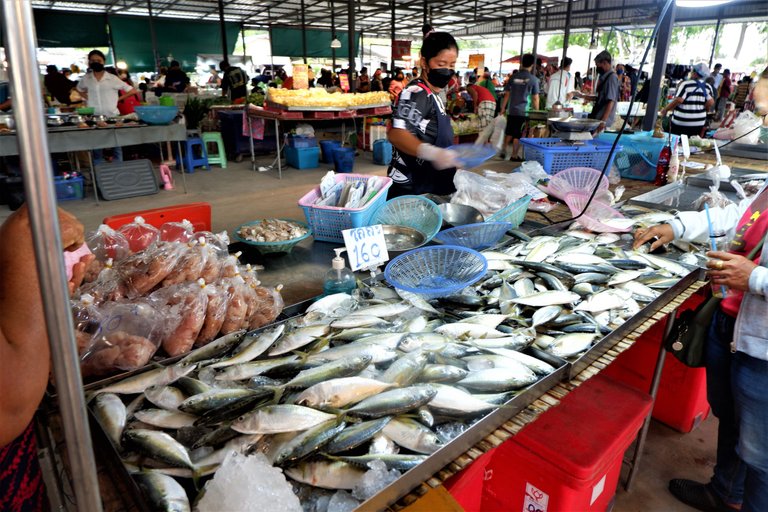 The seller will ask what the dish that we wanna cook, and then he'll prepare the fish following our dish.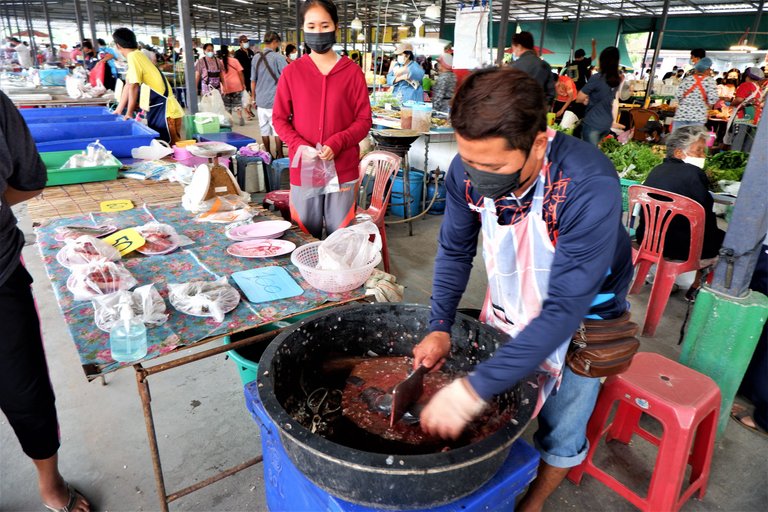 It's important to properly clean the mussels, and how great is it that someone do it for you. 😆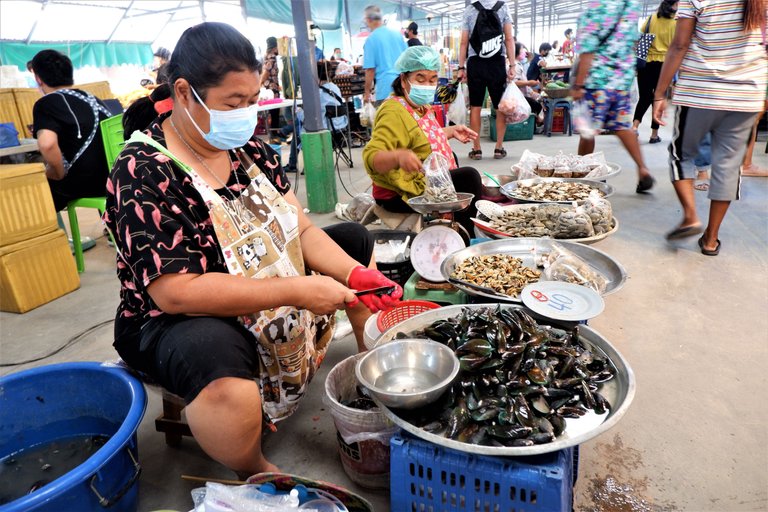 Huge prawn from local freshly caught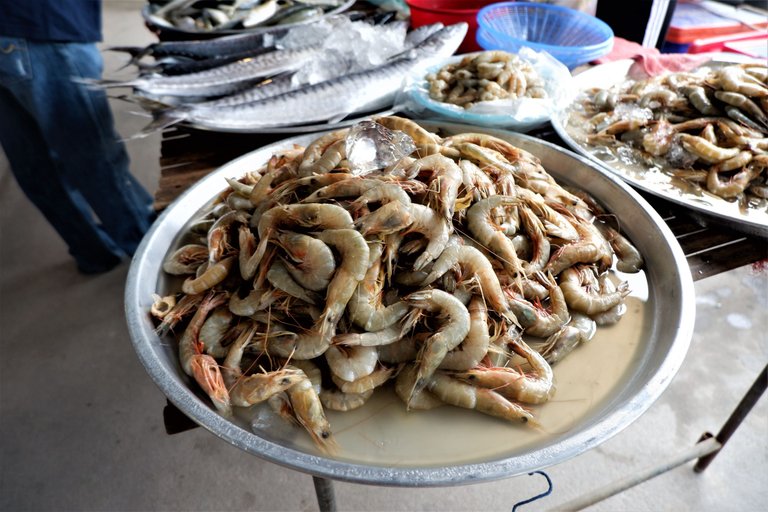 Freshwater Snail is so popular in Thai Red Curry. The snail shells hold the curry inside which people eat by sucking the meat and curry out.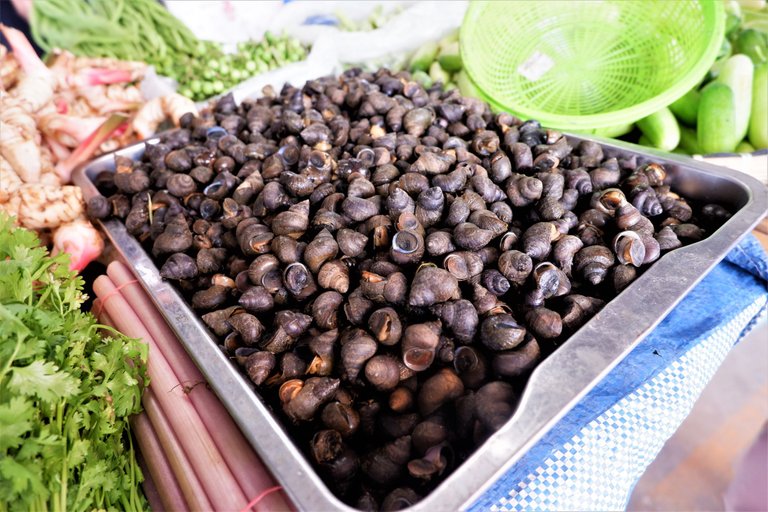 FRUITS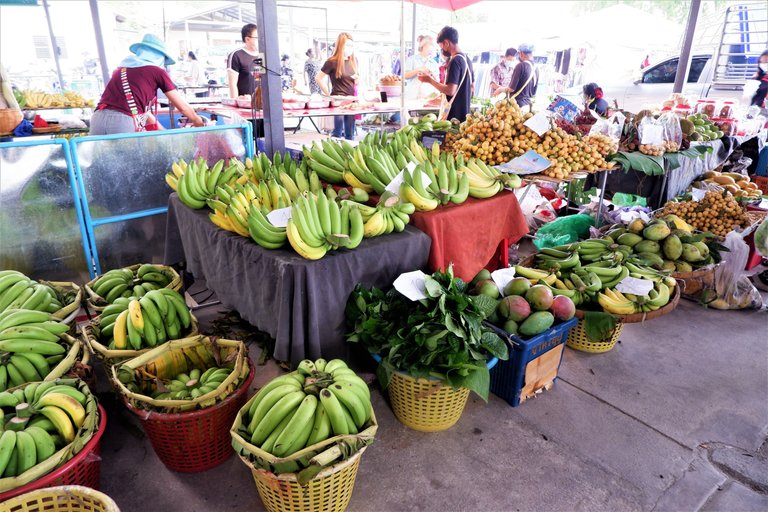 This huge banana cost 1-1.50 USD.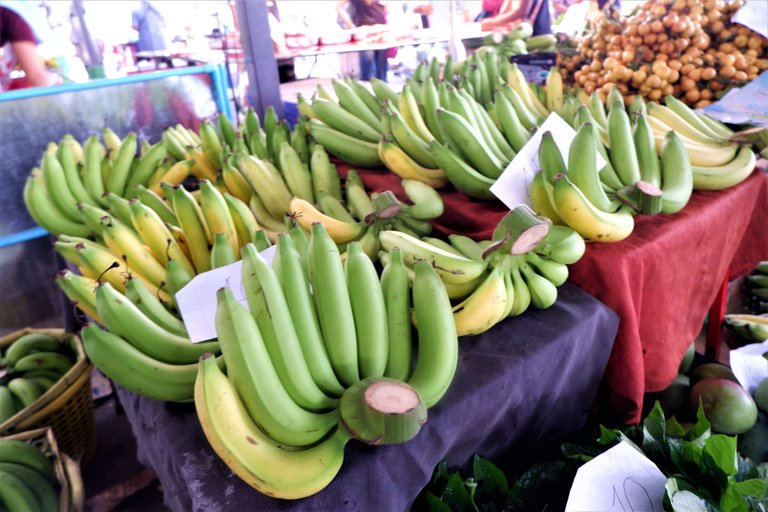 Durain season is coming right now.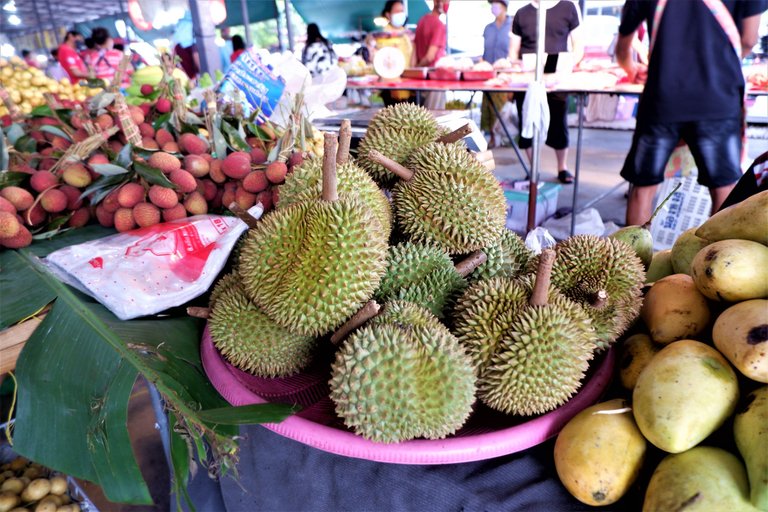 Karonda Fruit is well known to keep the liver healthy and high in vitamin C. It's just cost 0.50 USD per 1 basket!! So cheap!!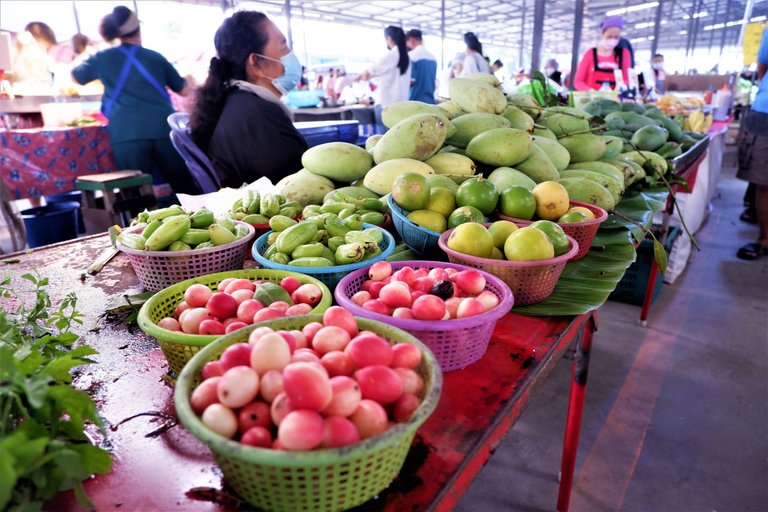 Mango R2E2 is slightly gain popular, and it's cost 0.70 USD per 1 mango.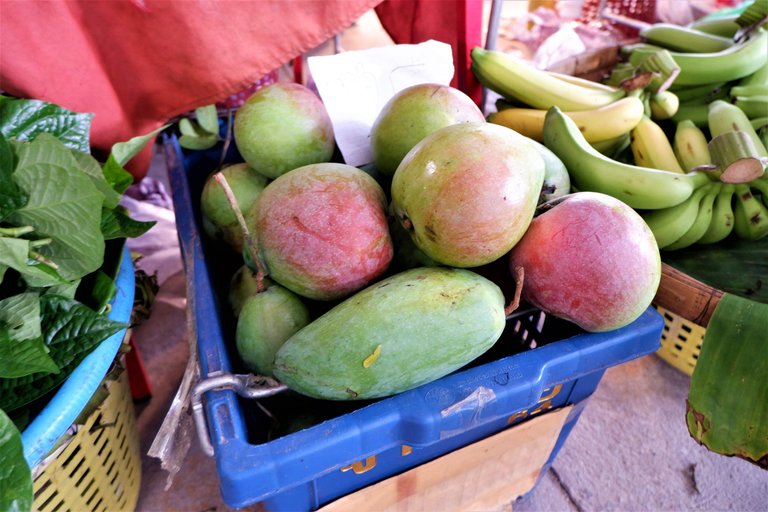 FOOD PERSERVATION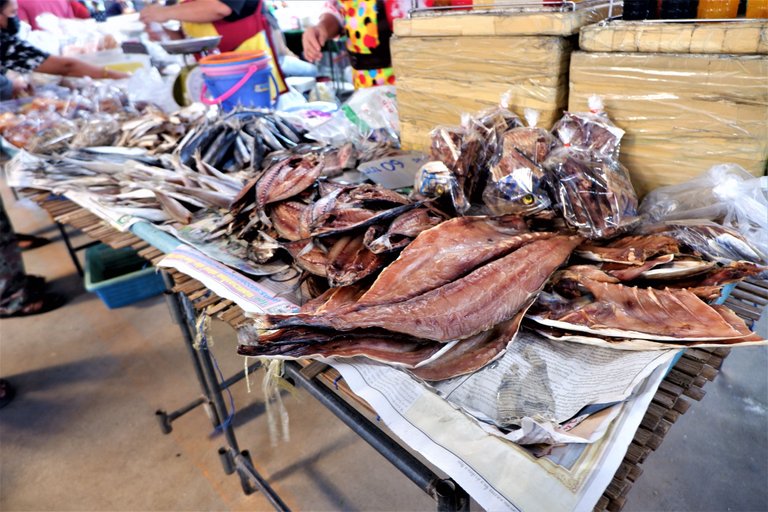 Sun-dried snakehead fish, which you can grill or deep fired it and it's perfect to eat as side dish with orange curry sup.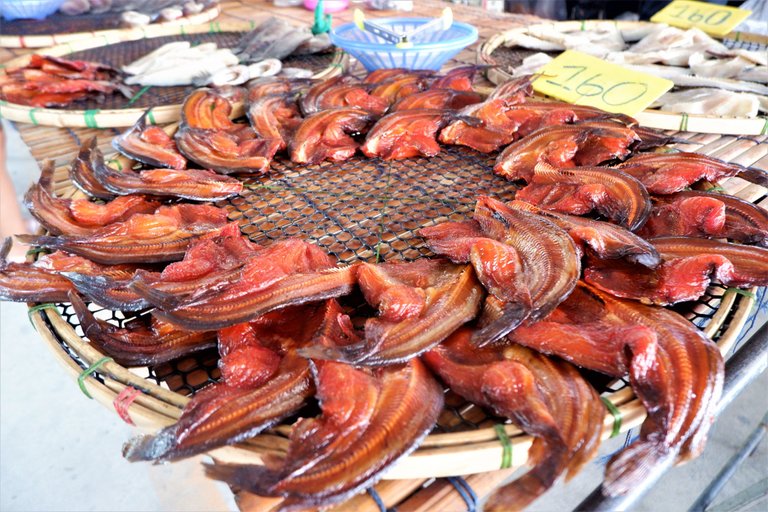 Sweet Sun-dried Fillet Trevally, which you can deep fired it and it's perfect to eat with boiled rice soup.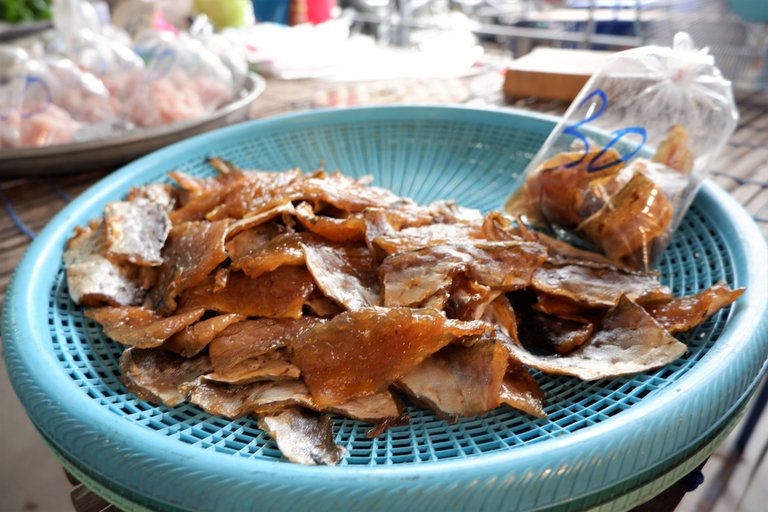 Various Type of Sun-dried Fishes.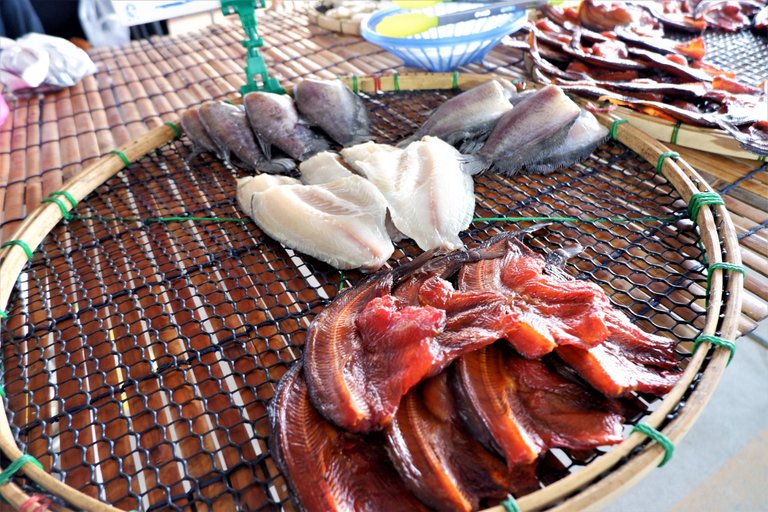 Fermented pork and sticky rice sausage is a very popular Northeast dish.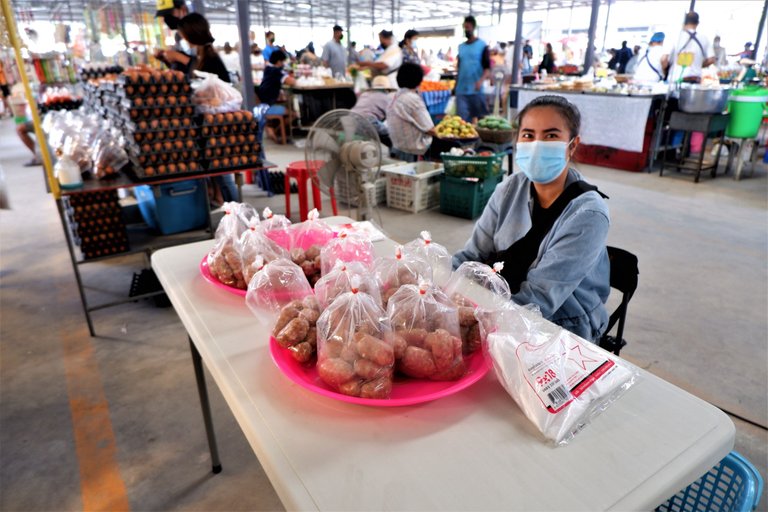 Pla Tuu or Thai Mackerel for Thai people is like sausage to German people, especially steamed mackerel.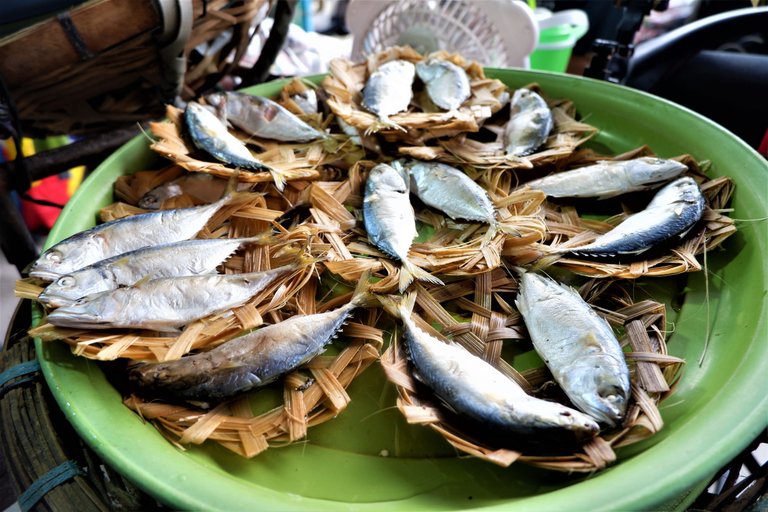 READY FOOD
Curry stalls is always a good choice for those who sometimes don't wanna cook.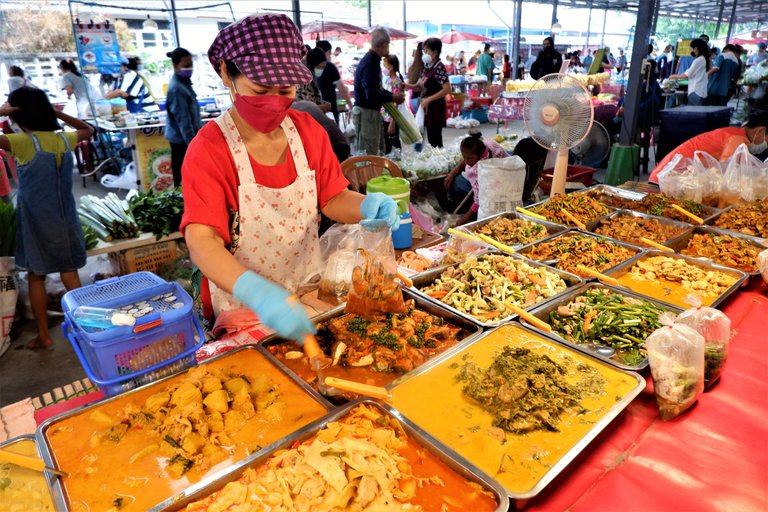 Just grab and pay 1 USD per 1 portion.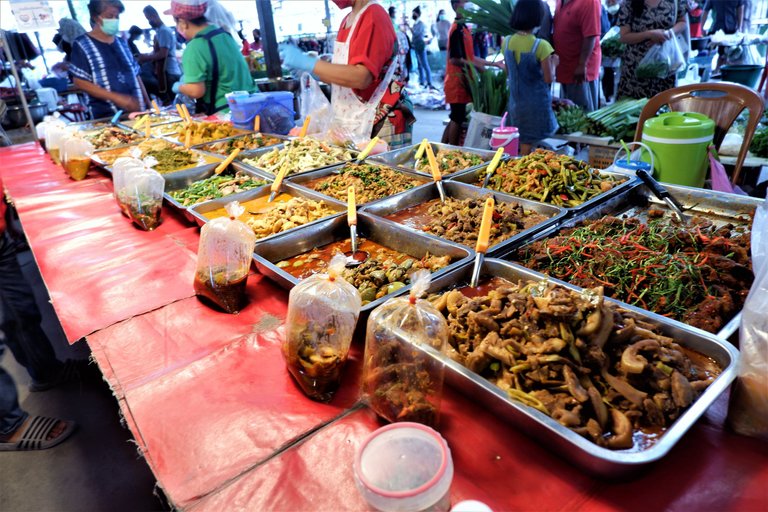 Grilled Catfish cost 1 USD.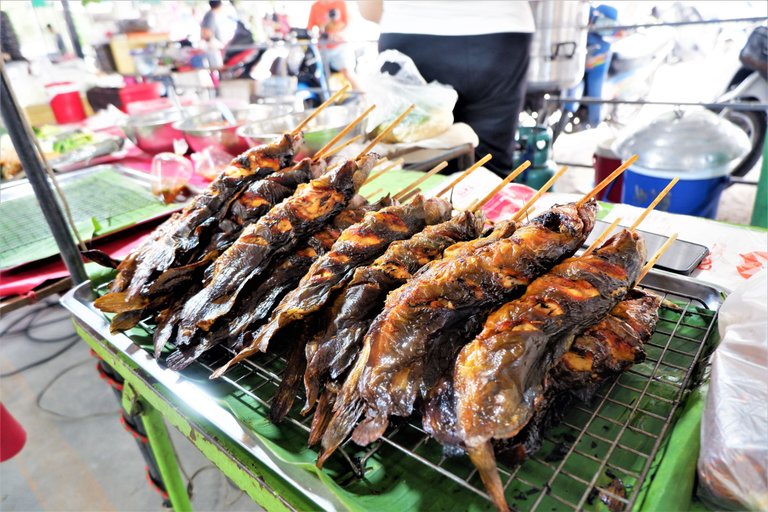 Bitter Melon Soup with Clear Soup.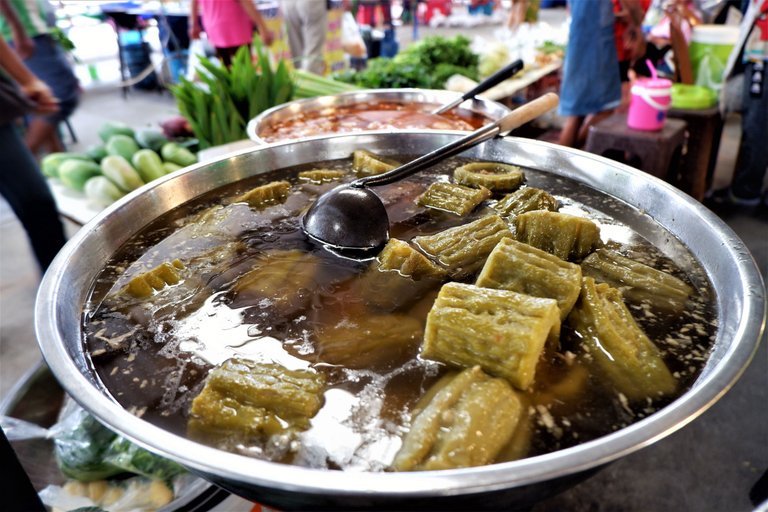 DESSERT
Pancake with stick.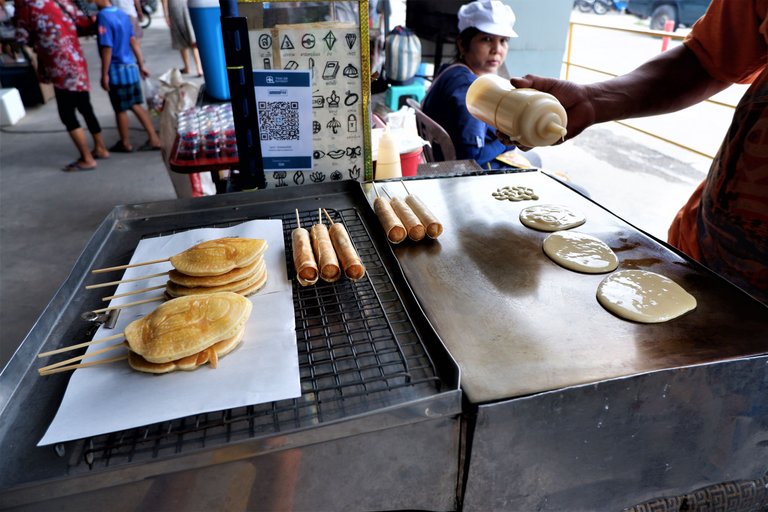 Young green rice dessert.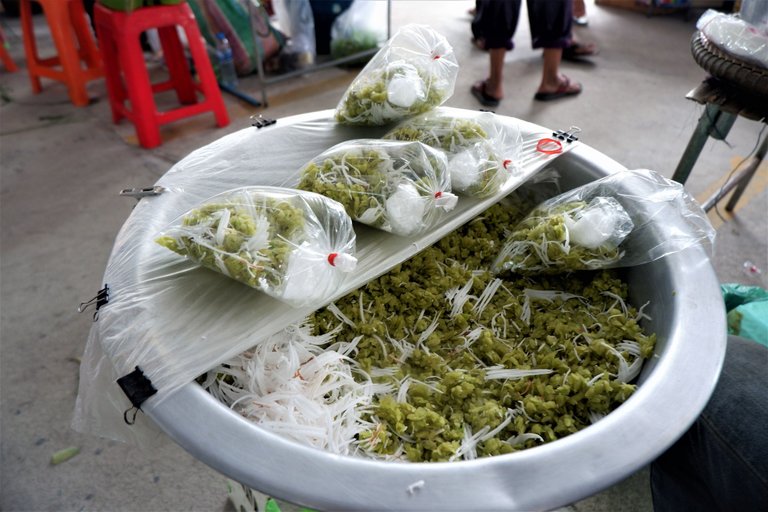 Grill banana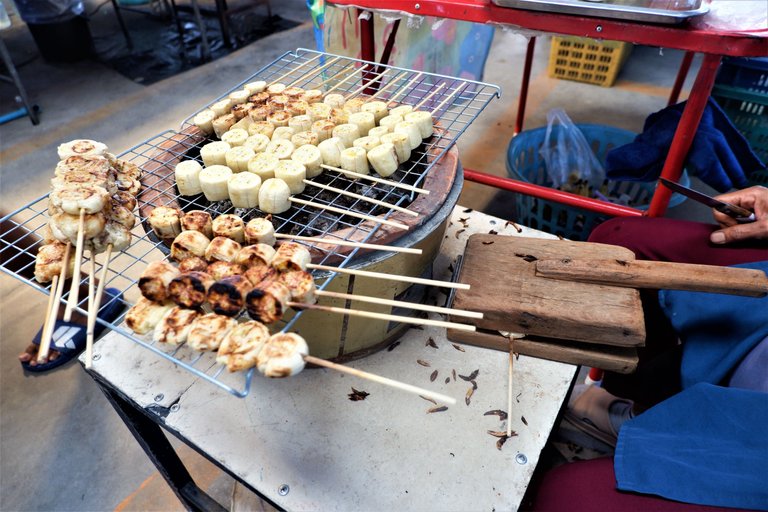 MISCELLANEOUS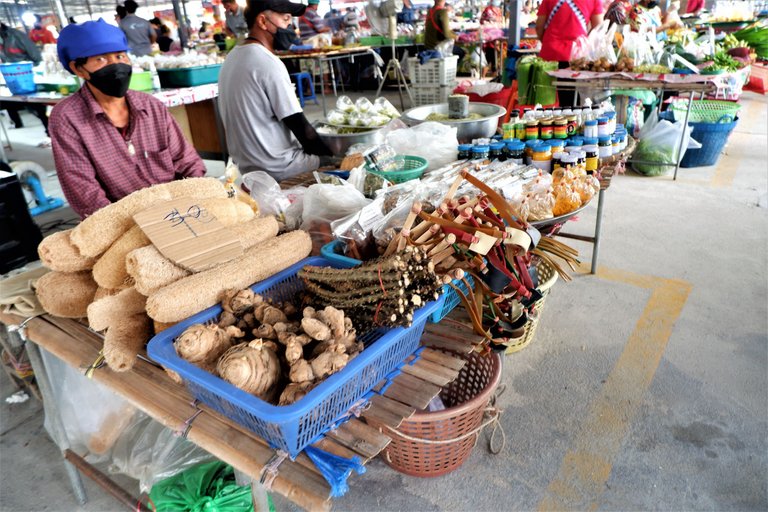 Cloths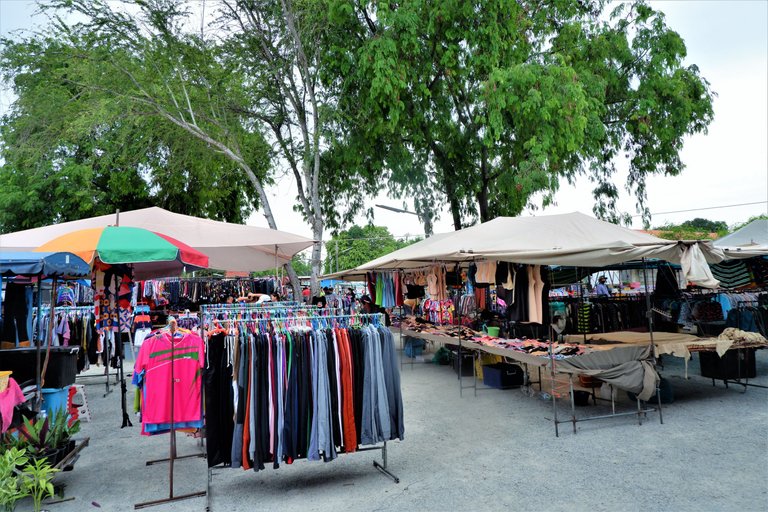 Fish traps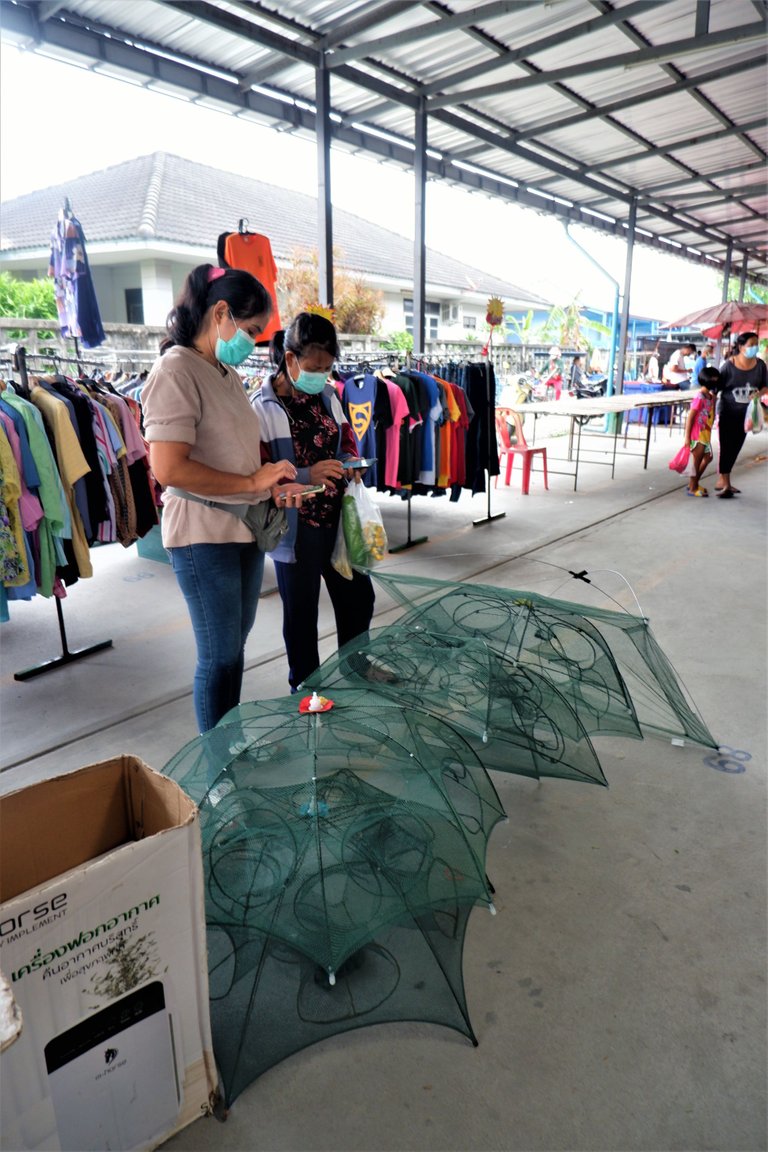 Herbs and catapult.
 
๋Thai traditional jasmine garland that called Malai in Thai use for worship to the buddha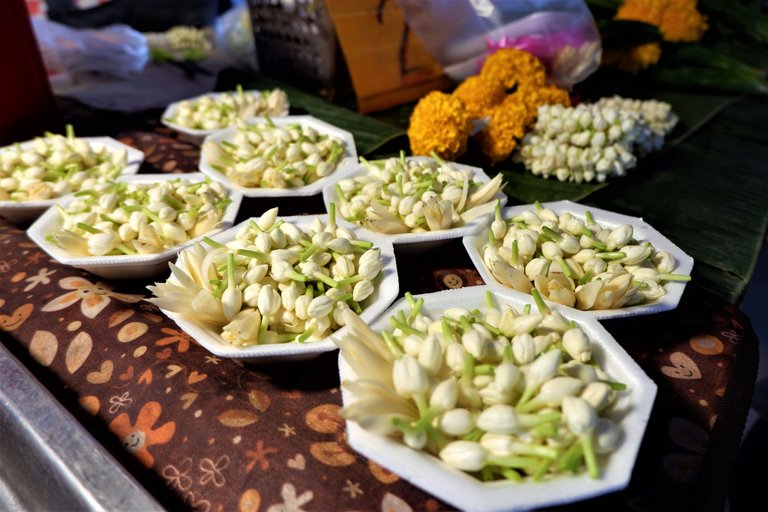 The marked had everything and was cheap, and mostly is the fix price. This market is very genetic. What I liked the most, was how well everything so clean. It didn't smell or wet at all, like some other markets. So I always prefer go to the markets that nice and tidy. 😀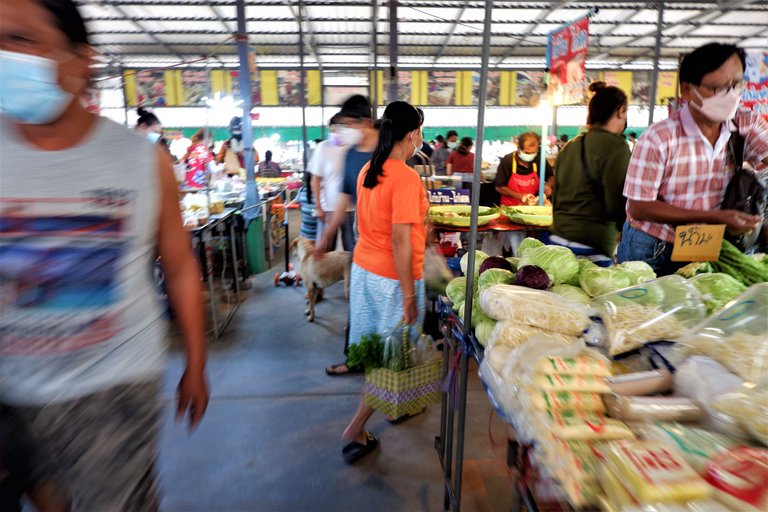 Hope you guys have happy WEEKEND 🙏😀❤️🌸🙆