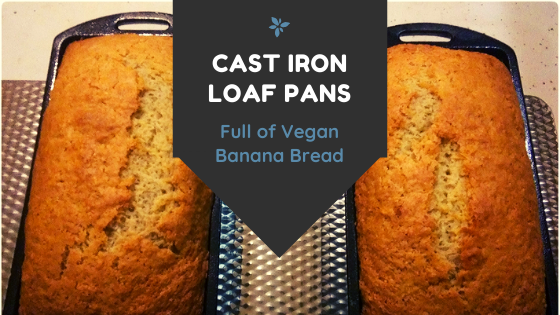 Imagine this...
You step inside of the kitchen to be greeted with the smell of warm, sweet banana bread wafting through the air. You imagine sitting down with a slice while drinking something warm, watching the snow gracefully fall to the ground. Your family is happy and content sitting around you.
If I were to set up a commercial based on my Christmas present from my husband, @freedompoint, it would look like that. Then I would get paid in the millions from the company for my marketing genius! We would go live in the Bahamas for half the year and somewhere snowy for the rest. My only debate is, which place do we winter in because we the love the snow? So many decisions, so little time!
Alright, alright...I'm never making millions off of marketing because I don't actually do that for a living, nor do I really believe that my idea was that clever...but I do bet you really wanted a warm slice of banana bread while you read it!
Which really begs the question, what was I trying to advertise in the first place?
And I will tell you!
Cast Iron Loaf Pans!

Step right up ladies and gentlemen and prepared to be amazed, dazzled, and delighted as you gaze up these beauties! Made from the tremendous company, Lehman's, and forged right here in the U.S of A, these will have you cookin' up the best loaves this side of the Mississippi!
(If you guess correctly what accent I was hearing my head when I wrote that, I will give you 1 Steem after the payout!)


I think I have all the sales pitches out of my system now, but maybe just maybe Lehman's will read this post...maybe they are secret Steem users and they'll endorse me from now on! Of course I will have to give some sort of Steem televised speech accepting the endorsement in which I will thank all of you who upvoted me past and present with special mentions to those of you in the comment section. It'll be such a good day.
Ok, so here's what's really going on. Christmas was coming and my dear husband asked what I would want. Now, I don't particularly want for much. We live a really simple life. I do, however, love cast iron. It lasts FOREVER...literally my great-great grandkids could use my pans. So, slowly but surely I'm replacing a lot of my cookware. Next on my list was loaf pans, first because they're amazing and secondly because I had lost mine while being nomadic. So, I gave him this a suggestion.
Then when Christmas morning arrived, there, waiting for me was a big box! And you guessed it, two loaf pans were nestled inside!
I knew exactly what I was going to make with them first. Banana Bread!
The hard part was keeping everyone's sticky fingers off the bananas long enough to let them ripen. Eventually I grew impatient, and stuck some on top of the fridge with a strong warning to keep off. I still had to wait over a week. I probably could have forced ripened, but would the flavor be the same?? I doubt it.
So finally...finally!...the bananas were ready.
I did a little bit of research first on baking with cast iron. Because the temperature holds better, and for a lack of a better word, stronger, than other pans, I was concerned it would need to be at a lower temperature. However, it all seemed to be "bake as usual".
And bake as usual I did!
My recipe is an ol'family recipe, taken right out of my Mom's Betty Crocker cookbook circa 1970 😂 and modified to be vegan.
I made it like I always do, even remembered to preheat the oven, and popped them in for the same amount of time on the recipe.
Of course, the air in the house smelled like a dream! The loaves looked beautiful in the oven, and when the timer went off, they were done!
After a little cool done, I attempted to pop them out of the pan, and it worked!
They were soft and chewy...sweet and delicious! And I bet they would've had a ton more flavor if we would have let them actually cool down. Both loaves were gone in under thirty minutes...and this was after dinner.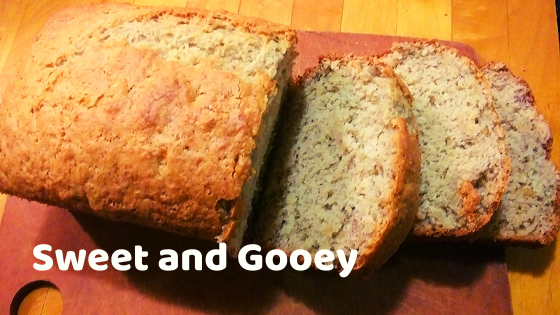 I would have to say, out of the all the banana bread I've made, and I've made a lot, these were the best loaves yet!
I highly recommend getting cast iron loaf pans! cough From Lehman's cough
Thanks so much for sharing this me! Take care!
Much love,
Stacie D

---

---

---