tener la capacidad de adaptarse es lo que nos permite ser sin pausas entre Los ciclos, es esta cualidad lo que permite el buen fluir en distintas situaciones, hasta dónde somos capaces de salir de nuestra zona de confort?.
Having the ability to adapt is what allows us to be without pauses between cycles, is this quality what allows good flow in different situations, how far are we able to get out of our comfort zone?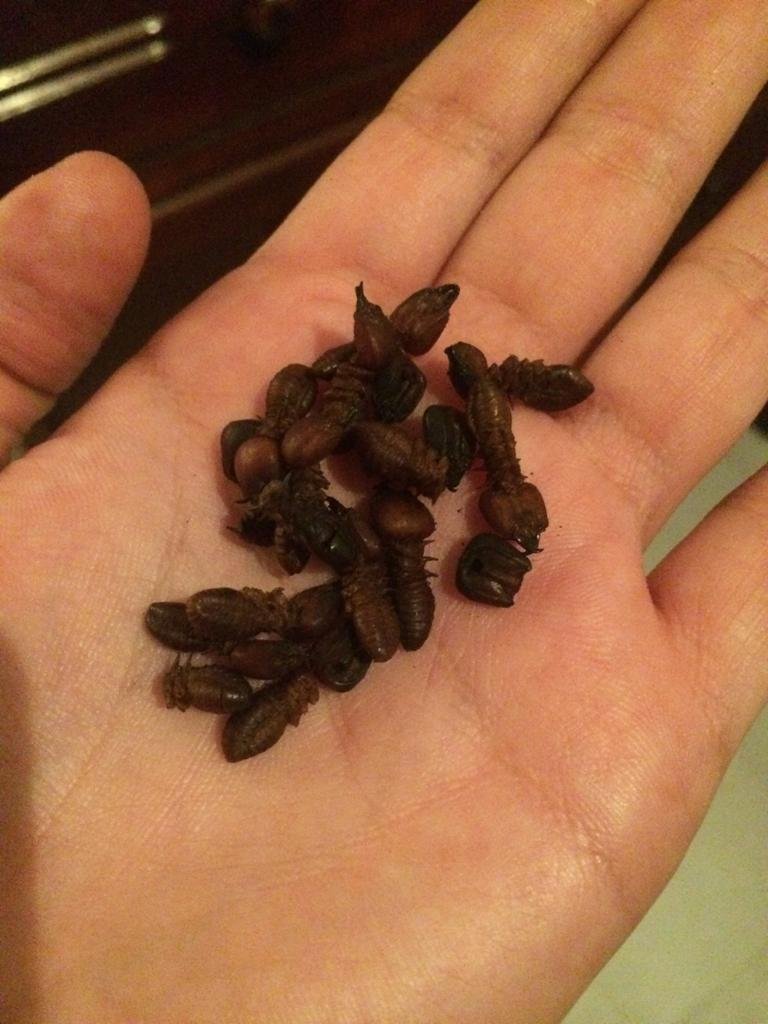 estos amigos son bachacos del Amazonas, alimento comun en dicho lugar, fuente de proteinas, estos insectos abundan en el Amazonas, por lo que el coste es bastante poco, Al parecer Los productores de este alimento agarran directamente a Los bachacos de Los hormigueros y Los ponen Al sarten, obteniendo un snack crocante lleno de proteina.
These friends are bachacos of the Amazon, common food in that place, source of proteins, these insects abound in the Amazon, so the cost is quite little, It seems that the producers of this food directly grab the bachacos of Los hormigueros and Los They put the pan, getting a crispy snack full of protein.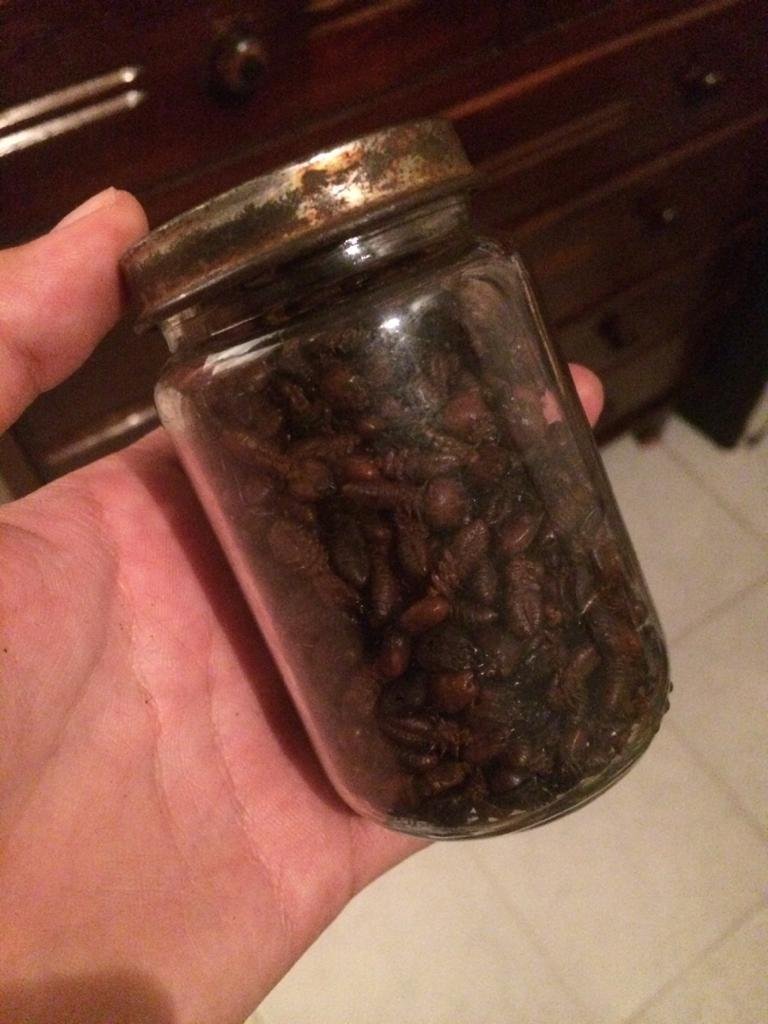 Una Amiga compró estos bachacos para asquear a las personas aunque estoy seguro que personas Como yo no desperdiciarian la oportunidad de probar bachacos e incluso pensar que se podria hacer algo con bachacos y arroz que quede bien bueno!.
hablando de otro Tema, el teatro me ha hecho bien, siempre supe que terminaria caminando en el Arte de vivir pero hacer conciencia del crecimiento dia a dia de compartir con otras personas en busqueda de crecimiento personal es el regalo de estar en movimiento dentro de lo que nos apasiona para crecer, ayer tuvimos Una clase dedicada a escuchar el cuerpo, entendiendo asi que el cuerpo responde antes de que podamos pensar.
el actor no piensa, actua, se trata de fluir en acciones organicas, mas no naturales, en otras palabras, se trata de jugar.
luego de hacer distintos ejercicios relacionados a expresar las emociones llego el momento de interpretar la parte, "el loco Juan Carabina" de Aquiles Nazoa, y me encontraba sintiendo la energía incluso antes de entrar a escena, lo que mas me gusta de mi parte es que puedo cantarla y tengo libertad de hacerlo bajo la melodia que sienta, por lo que busco generar Los matices mayores y menores (felices y tristes) que siento expresan la locura de mi personaje, proximamente hare Una publicación de ello.
A friend bought these bachacos to disgust people although I am sure that people like me would not waste the opportunity to try bachacos and even think that something could be done with bachacos and rice that looks good!
Speaking of another topic, the theater has done me good, I always knew that I would end up walking in the Art of living but becoming aware of the day-to-day growth of sharing with other people in search of personal growth is the gift of being on the move within that we are passionate to grow, yesterday we had a class dedicated to listening to the body, understanding that the body responds before we can think.
the actor does not think, act, is about flowing in organic actions, but not natural, in other words, it is about playing.
After doing different exercises related to expressing emotions, it was time to interpret the part, "the crazy Juan Carabina" by Aquiles Nazoa, and I was feeling the energy even before entering the scene, what I like most about me is that I can sing it and I am free to do it under the melody I feel, so I seek to generate the major and minor nuances (happy and sad) that I feel express madness of my character, soon I will make a publication of it.