Hi folk.
Tonight in the menu is Involtini.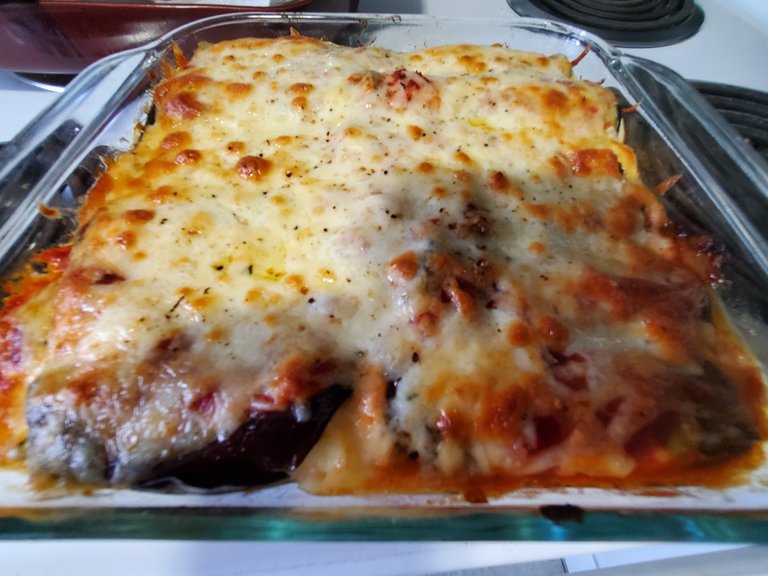 Eggplant needs to get sliced.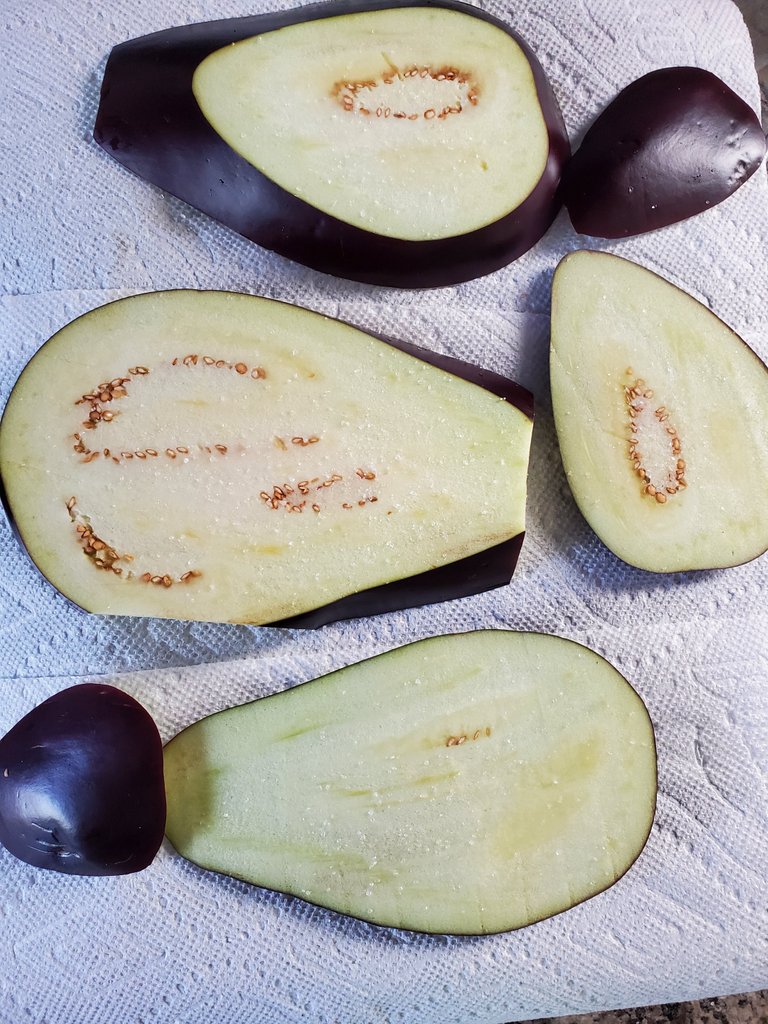 Then salted and rested to remove water, then cooked in a skillet for a couple minutes until tender.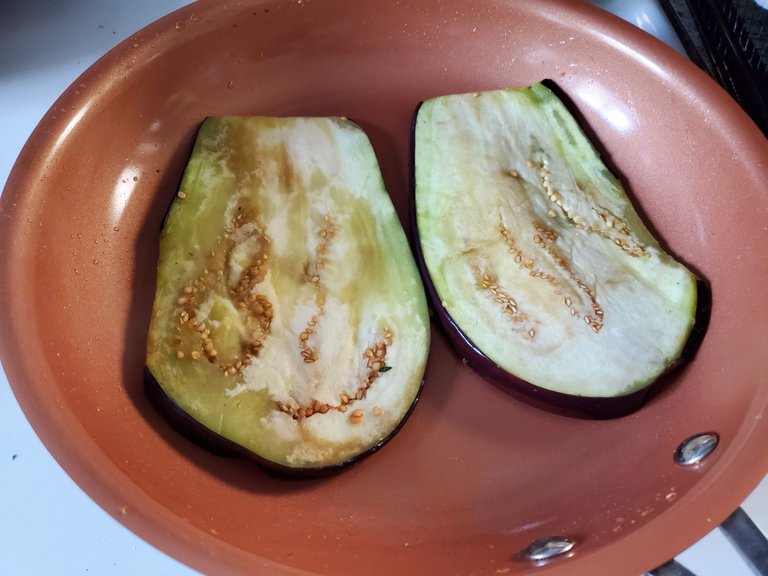 Now we need to make the filling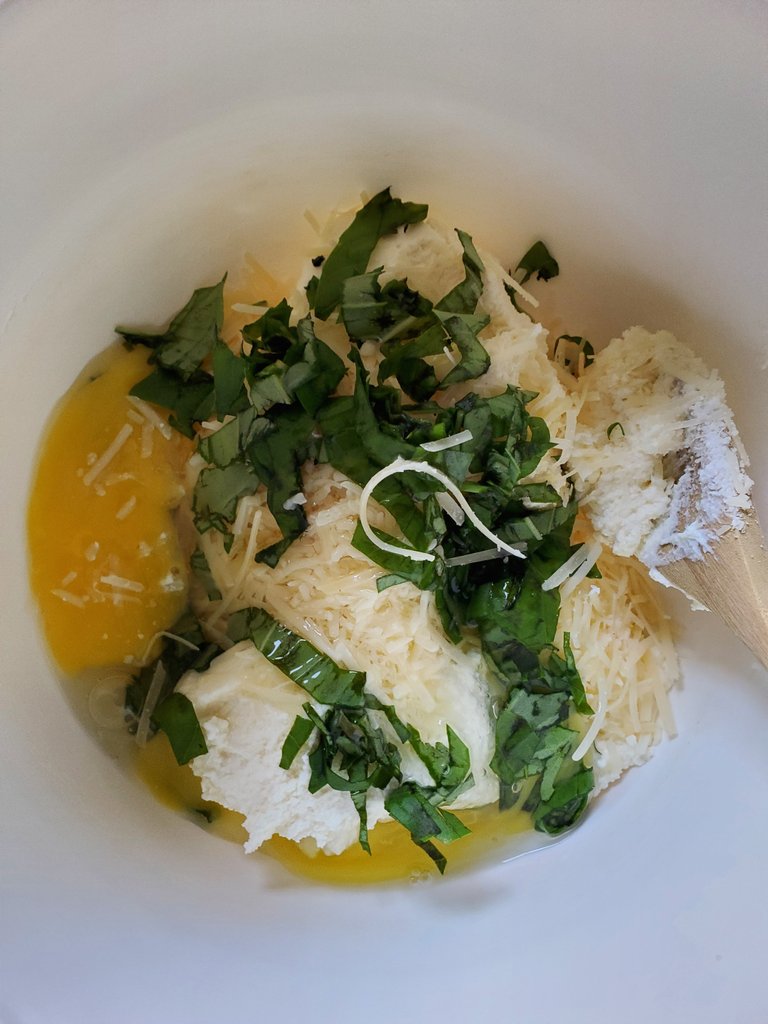 1/2 cup of mascarpone (or ricotta)
1/2 cup of shredded Parmigiano
1 or 2 eggs
Basil.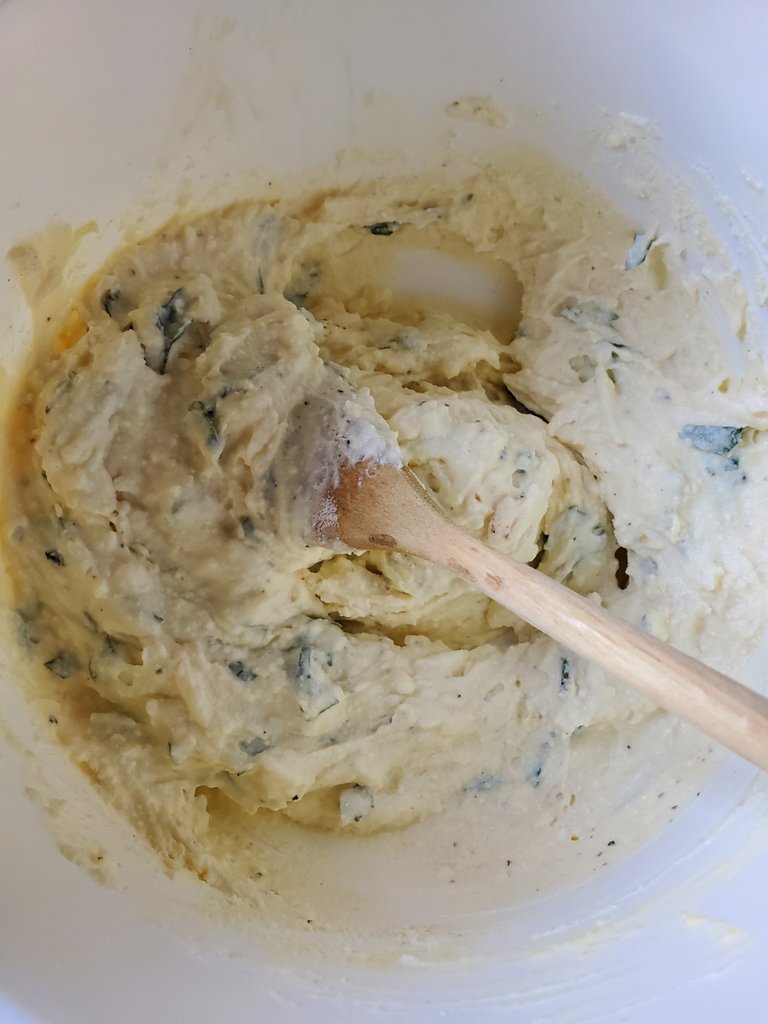 Then put some marinara in a baking dish and start filling rolls of eggplant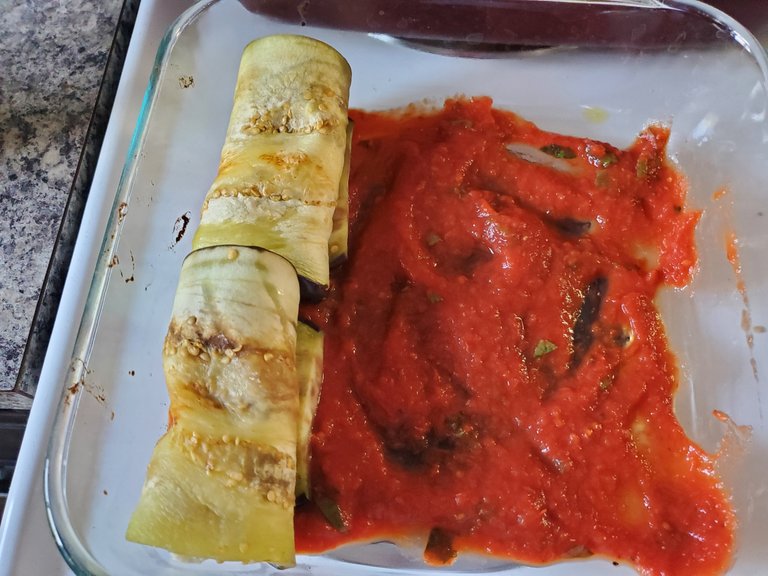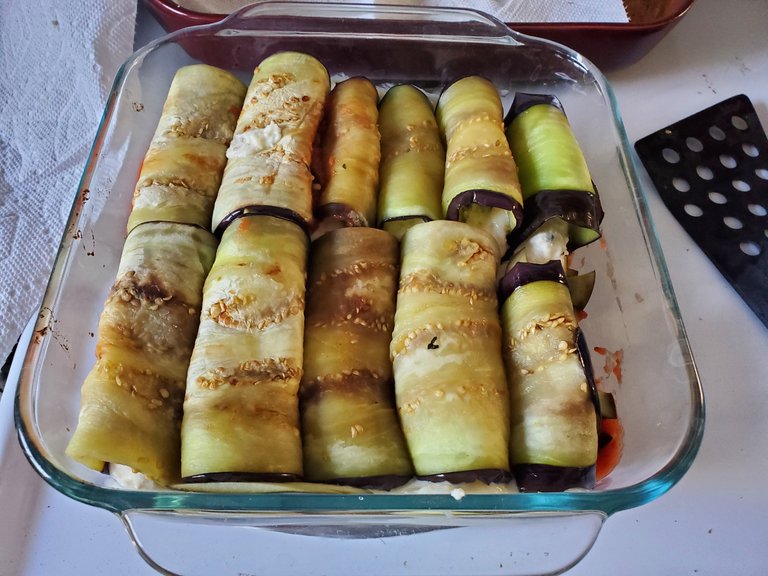 Once all the rolls are rolled and stuffed in the dish, top with more marinara and mozzarella. Bake at 350 degrees until golden brown.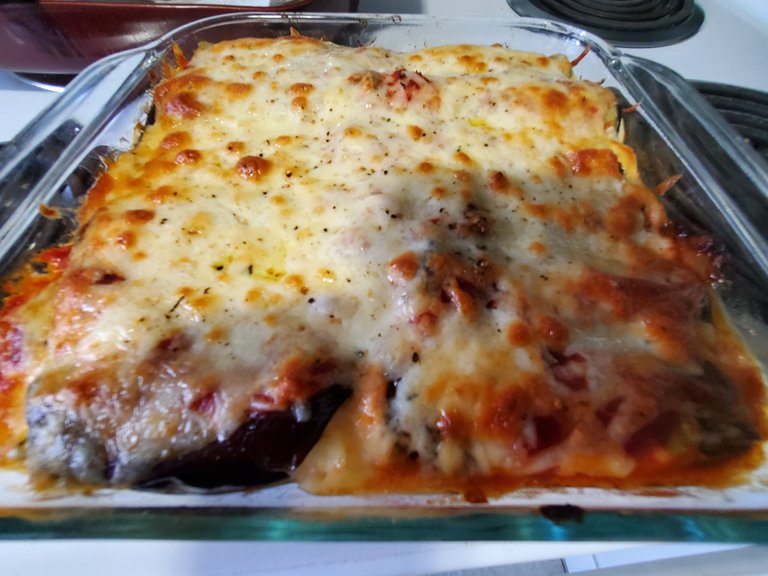 Bon Appétit