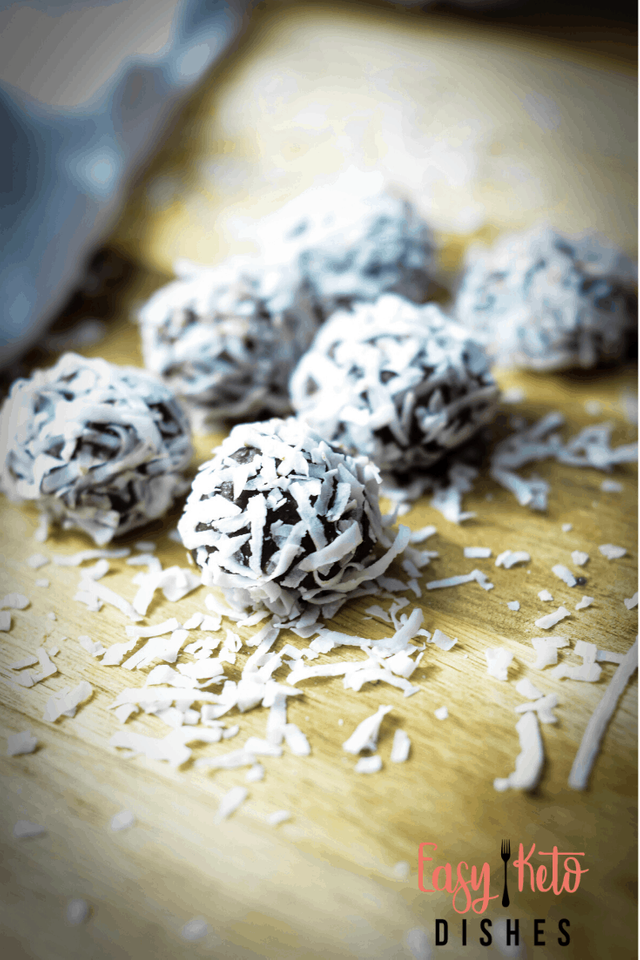 Rich, creamy and so easy to make! You will love this 3 ingredient keto fudge! 
When the holidays come around, baking and making extra sweets is on the menu for most of us. As a child, my mother would make all kinds of cookies, bars, and fudge. It was the ultimate sugar rush, overload, and crash. 
However, you can still have your holiday treats and eat them, too. This easy fudge recipe only uses 3 ingredients, and will fit most keto diet macros. It is one of the easiest keto recipes you can use any time of year, as a treat or fat bomb. 
What makes this low carb fudge a fat bomb?
Well, lets start with what is a fat bomb? A fat bomb is basically:
a healthy fat, such as butter, or for dairy free, cocoa butter or avocado
a healthy oil, such as coconut oil
and a flavoring
All of this is mixed together to create a flavor sensation in your mouth. Fat bombs are commonly small servings that are 1-2 bites each, with a satisfying texture and flavor. Fat bombs can be either sweet, or savory.
If you are having trouble breaking your sugar addiction, a sweet fat bomb can help give you that sweet flavor without raising your blood sugar ,or insulin levels. Research is now suggesting that high insulin levels are what is causing metabolic syndrome. This syndrome can lead to excess weight gain, inflammation in your joints, and may be linked to heart disease.  (read more here, here, and here.)
[mv_create title="other fat bombs to try" key="275" type="list" layout="circles"] 
How do I make this 3 ingredient fudge?
For this keto fudge recipe, you will want to have Lilly's chocolate chips, sweetened condensed milk, and coconut flakes. Simply add your chocolate chips to the
keto condensed milk,
and melt. Stir frequently to keep it smooth. 
You can melt them together either in the microwave, or over a double boiler. 
Once melted, chill in the freezer for about an hour. You will want to work quickly, and use wet hands to roll into balls. Place the balls on a baking sheet, then roll in the coconut flakes. Chill back in the freezer for about 30 minutes to allow to harden again before serving. Serve cold, as at room temperature, they can make a mess. 

Do I have to use Lily's?
Lily's
is very popular sugar free chocolate, but there ARE other options. You can try some of these: (affiliate links)
coconut peanut butter fat bombs. 
Are you ready for an easy keto fudge recipe that even non keto dieters will love?
Ingredients:
3/4 Cup Keto-Friendly Sweetened Condensed Milk
1 Cup Keto-Friendly Dark Chocolate Chips
½ Cup Unsweetened Coconut Flakes
Instructions:
Place the milk in a microwave safe bowl then add the chocolate chips on top.
Microwave for about 30 seconds.
Stir until chocolate chips have fully melted. Add to the microwave in 15-second intervals as needed.
You can either add the fudge mixture to a basic silicone mold like mine or simply place the bowl in the freezer as is. Allow to freeze for around an hour.
Place your coconut in a small bowl. Remove the fudge from the freezer and roll into 1-inch balls and immediately roll the balls in the coconut.
Place the coconut covered fudge balls on a plate or dish covered with wax paper and place them back in the freezer for about half an hour before serving.
[mv_create title="Easy Fudge Balls (keto, low carb, gluten free)" key="274" type="recipe"]
---
Posted from my blog with SteemPress : http://easyketodishes.com/easy-fudge-balls/
---