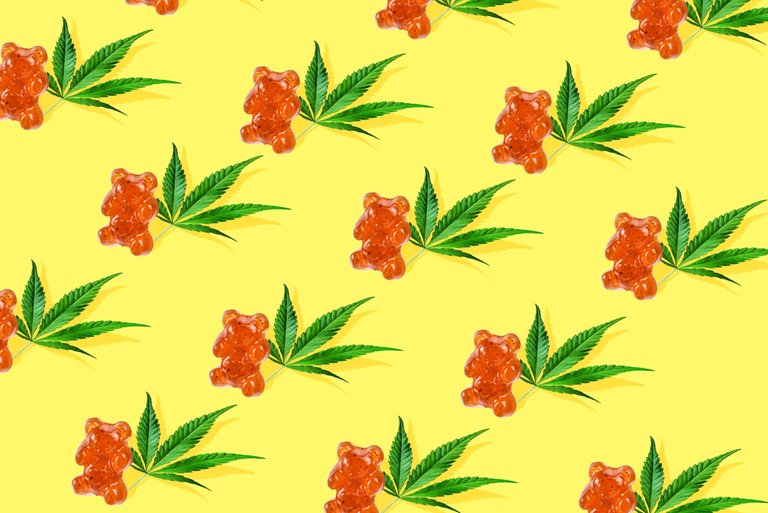 Money that is being spent on cannabis edibles and CBD edibles in particular continues to grow year by year.
Now there are millions of dollars that are being spent in this market, with many supplies for one gummy or another selling out quickly as soon as it gets to market.
People want something discrete, convenient, and delicious, and gummies meet that need for them.
From this graph from
Yahoo Finance
you can see the increase in spending on gummies over the years in the North American market alone.
This has now become a multi-billion dollar market and you can expect it to continue growing for the next few years to come. CBD is one of the biggest drivers of the cannabis market right now, pushing the plant into dozens of different industries and being used with hundreds of different products.
Shampoo, lotion, massage oils, and many other products, are now all starting to incorporate some CBD into the mix.
Of course we see big companies looking to get into the edibles market and start producing but there are many smaller businesses that are local and don't have much attention or fame, that are supplying a steady need of edibles in the region they might be in.
Gummies are the most popular choice
As far as what edibles might be the most popular with consumers, gummies are coming out as a favorite.
CBD Edible Options
Aside from the gummies, you can also
get other CBD food items too
like drinks, taffy, caramels, chocolate, gum, candy, and other items.
This is one market that will continue to grow, expected to surpass more than $4 million by 2022 and that will
probably happen
despite the market slowdown in many respects because of COVID-19. The cannabis market didn't suffer the same as others did when things turned for the worse. It actually grew stronger, as people turned to find something to help them cope and seek comfort at home or wherever they might be.
In the next few years, sales of edibles and cannabis concentrates are supposed to be growing in place of flower sales, as more opt for those alternatives.