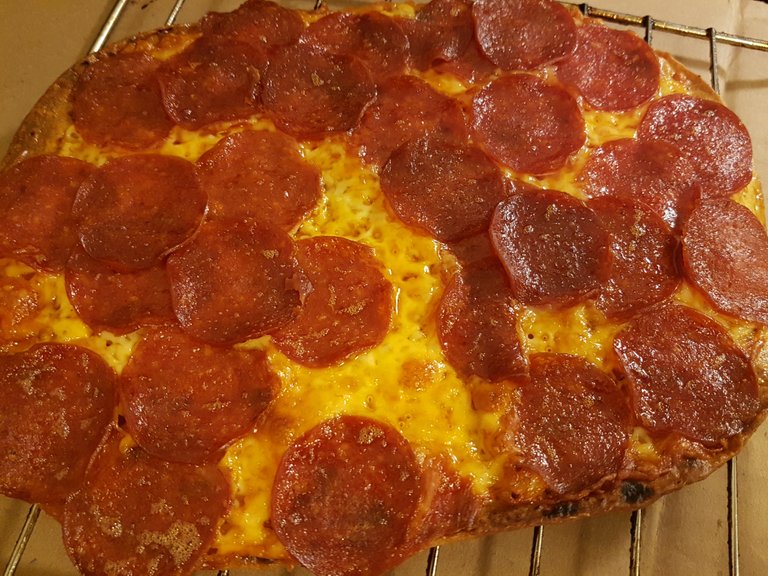 Been working on my low carb pizza recipe.
This one here is less than 10 carbs, compared to a usual medium pepperoni from Domino's which is around 25 or more. 🤯
I was able to find a low carb wrap that I used as the base and it's perfect for making mini pizzas.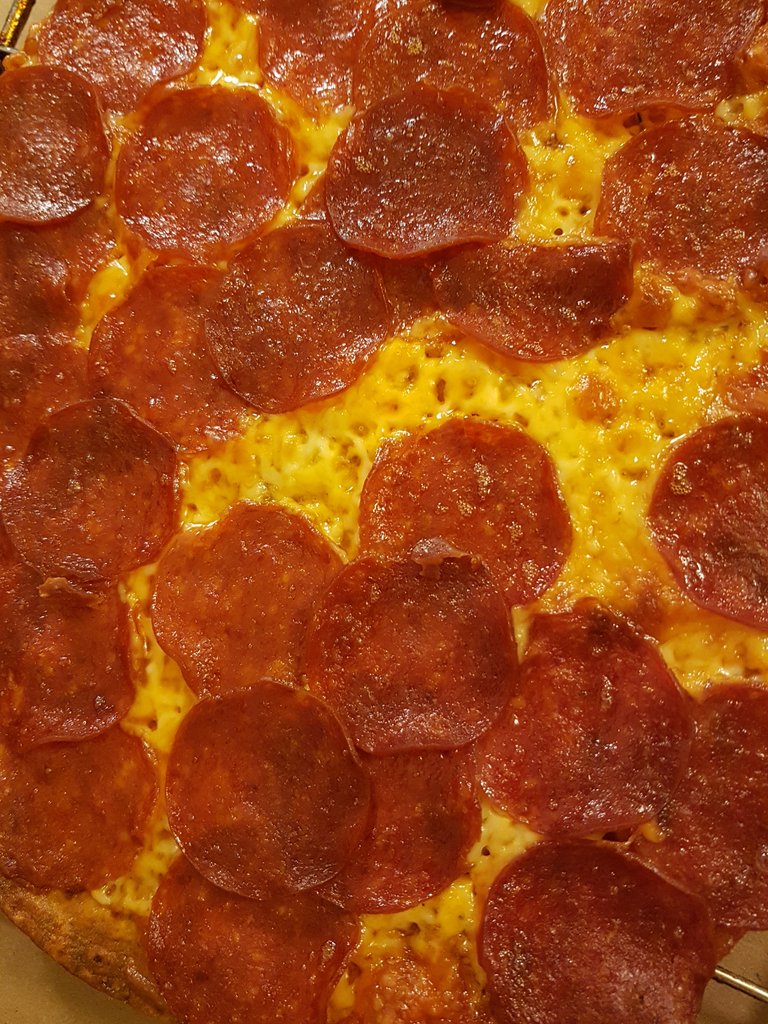 I tried to make a low carb pizza months ago using the fathead dough recipe, but it was too much cheese to make that dough, and until then I didn't think that could ever be a possibility.
How can you ever have too much cheese?
Maybe it being low quality mozza was the problem?
We have moved on to different pizza crust now and it will do just fine.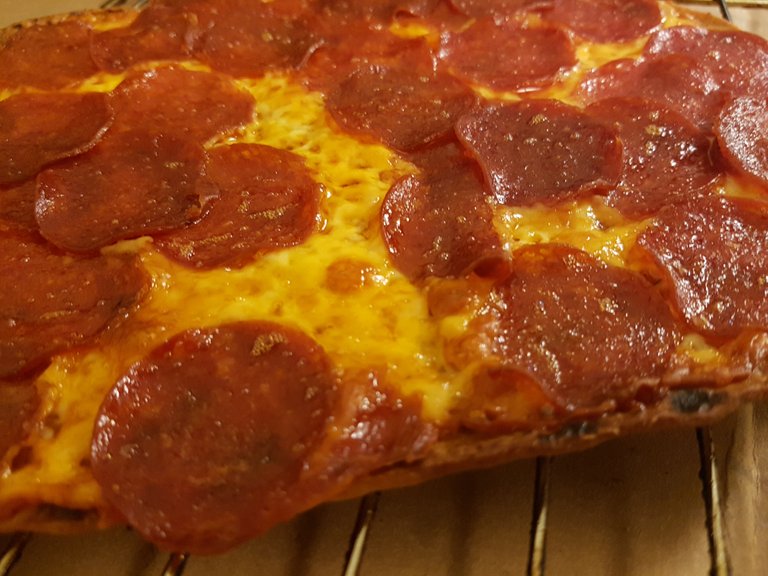 I had previously tried the cauliflower crust pizza as well (see below), but I would say it doesn't taste as good as this one.
Some of those cauliflower frozen section pizza crusts still have a great deal of carbs too, like the Green Giant cauliflower crust which is about 16 carbs.
There are several low carb frozen pizza crusts on the market now, but it's hard to find one under 10 carbs.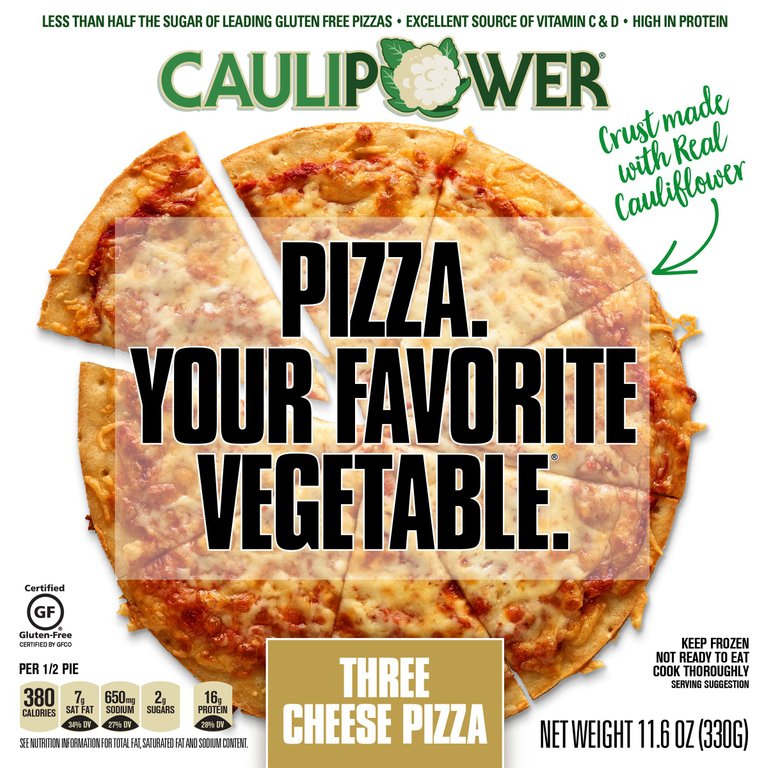 Trying to transition to keto has meant trying to do it in a convenient manner, this meant choosing
favorite dishes
that we could still eat but just make a keto version of it.
Being able to order lettuce wrap burgers from any burger restaurant also makes it easy to stay keto on the run. You should see the looks on people's faces when you tell them that you lost your weight by eating lettuce wraps and bacon.
It still takes some getting used to the transition though, and it's especially difficult during the holiday season or when people leave doughnut boxes around the office.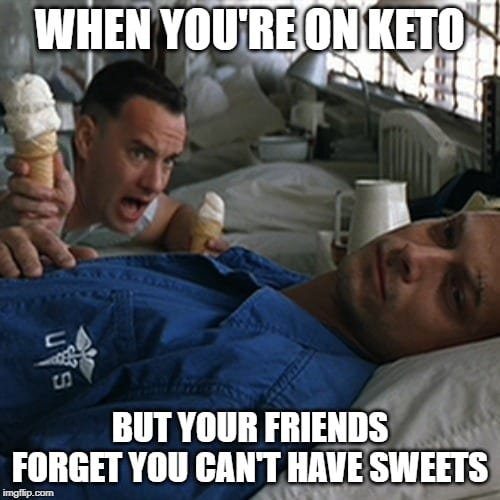 There are an increasing number of products coming out that are making my life much easier. But still, going to the grocery store and trying to "shop keto" feels limiting and I wish there were more keto-friendly products to choose from.
Going online and searching through various keto communities and tags has helped me find a lot of inspiration for snacks and meal ideas. Lettuce wraps can get boring after awhile. And there are many different ways to "do keto''.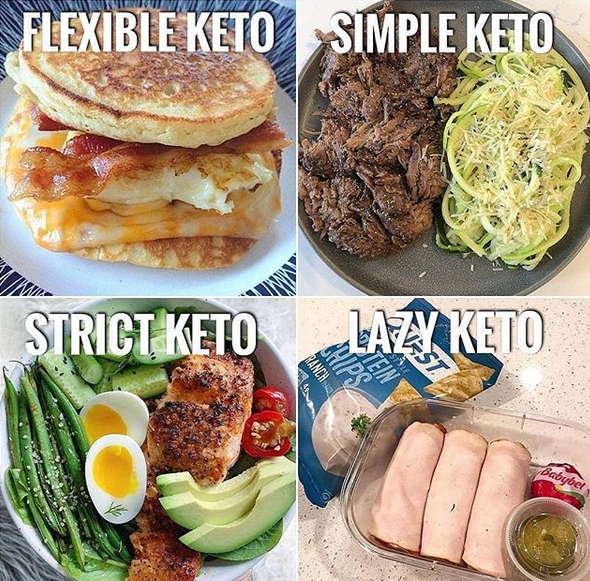 I think trying the
vegetarian keto
approach might be the most difficult eating approach to embrace.
There are now a growing number of businesses that are looking to cash in on the keto craze, as the market continues to grow. Despite the media and the various reports spreading fear about the dangers of ketosis, or the difficulty in eating like this, you can still find thousands of people who are dedicated to following this lifestyle. I myself have seen the results firsthand, I have seen it in others, and when people look and feel better it's going to be hard to convince them with your propaganda that they shouldn't be doing what they are doing.