I heard he has arrived in our nearest city Perpignan! Everyone is talking about it, even the cashier who took our money at the supermarket yesterday. People are so excited they are stocking up on food already for all the fun time indoors.
Consequently many of the basic products were not available.
This was not a concern for me.
In fact, I found it quite entertaining.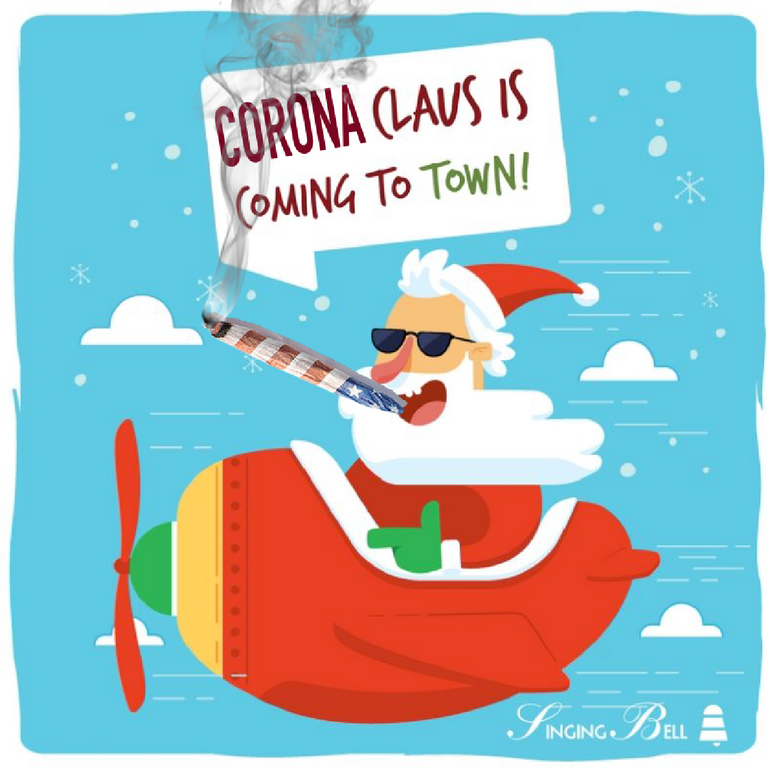 Nothing unexpected is happening.
Over the last year we have been:
Paving the way to food independence in our courtyard & allotment (because the price of food will continue to rise sharply)
Stocking up on long term storage food (because we know supermarkets cannot be relied upon)
Visiting the cash machine multiple times to be sure we have a decent amount of cash at home (in case of a run on the banks)
Buying various items like solar power & water filters (in case government provided utilities should fail us)
Collecting a huge number of useful books which may prove invaluable during these fun times ahead.
If you are interested to download these books yourself please follow the @survival-archive account where I am sharing one per day.
Is there anything further I have to say about all of this?
As it happens, yes there is!
All together now...
You better watch out
You better not cry
Better not pout
I'm telling you why
Corona Claus is coming to town
He's making a list
And checking it twice;
Gonna find out Who's naughty and nice
Corona Claus is coming to town
He sees you when you're sleeping
He knows when you're awake
He knows if you've been bad or good
So be good for goodness sake!
O! You better watch out!
You better not cry
Better not pout
I'm telling you why
Corona Claus is coming
Corona Claus is coming
Corona Claus is coming to town