Wild strawberries are wonderful, I love this time when I can collect them from my garden. Just go to the patch with a lot of wild strawberry bushes and see where the ripe fruit is.
Poziomki są cudowne, uwielbiam ten czas, gdy mogę je zbierać z mojego ogródka. Po prostu pójść na grządkę, gdzie rośnie wiele poziomkowych krzaczków i sprawdzić, w których miejscach znajdują się dojrzałe owoce.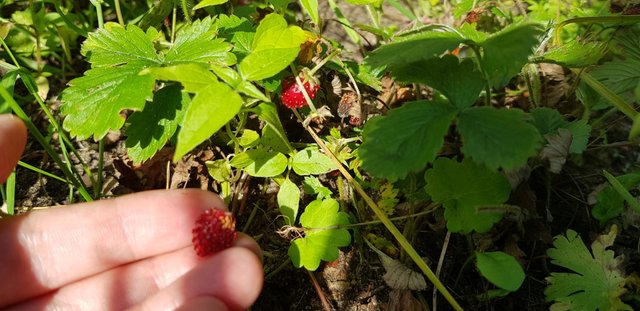 When I am close to the strawberries, I can smell their amazing, intense fragrance.
Gdy jestem blisko poziomek czuję ich niesamowity, intensywny zapach.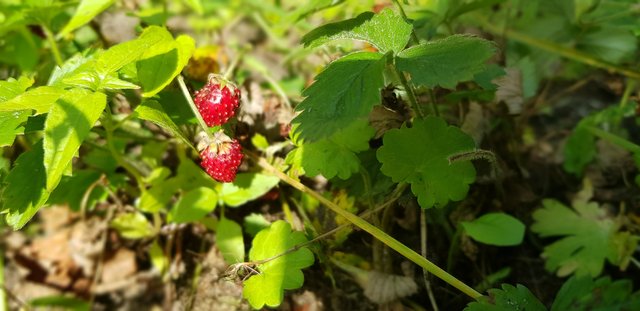 What do you like to eat wild strawberries with? Or maybe they taste best when eaten straight from the bush? Without any frills?
Z czym lubicie najbardziej jeść poziomki? A może najlepiej smakują wam jedzone prosto z krzaczka? Bez żadnych dodatków?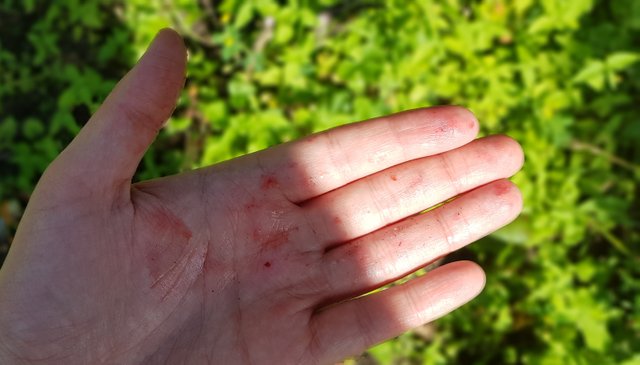 This is what my hand looked like yesterday after the wild strawberry feast ;)
Tak wyglądała wczoraj moja ręka po poziomkowej uczcie ;)