Bakery can be useful, not only tasty!
How to do it?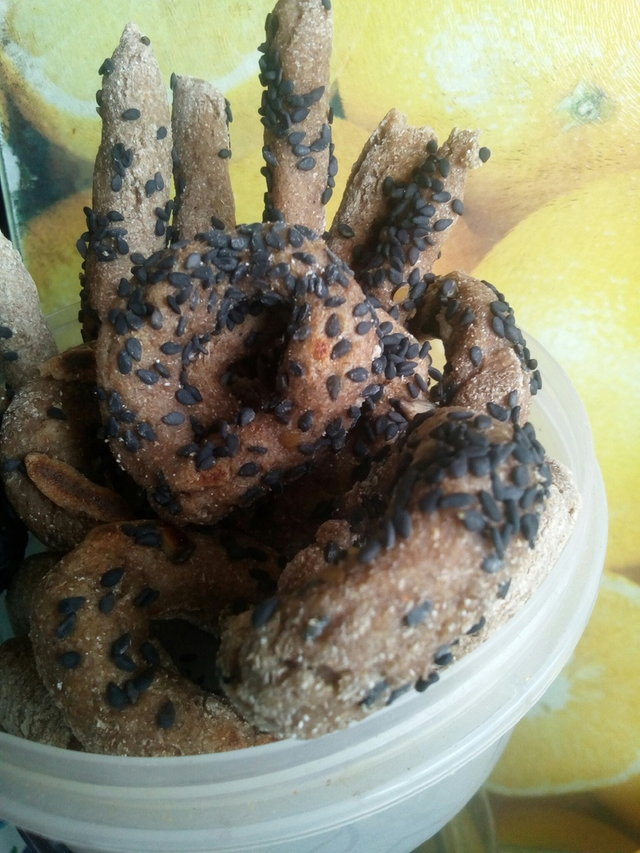 Just create your own homemade yeast, and enjoy it!
I was inspired by my dear Lynds in this post
https://hive.blog/hive-174578/@lynds/i-succeeded-in-making-homemade-yeast-and-other-great-joys
I was so happy to see that somebody else except me is so "crazy" to make such healthy bakery:))
I haven't given a name to her like Lynds has done, but now I'm thinking of it too:))
Bakery with such handmade yest is really healthy and useful, moreover, it differs in taste much - there's something special and powerful in it.
This recipe was created 100s years ago, and maybe that's why it is so unique.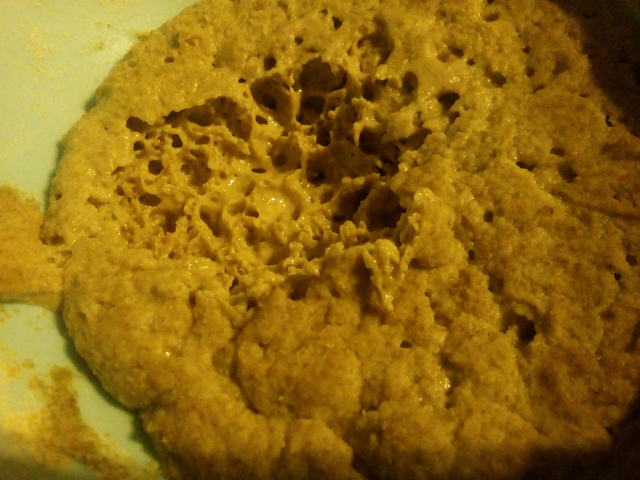 It's my yeast ready to work
What have I done using my yeast?
Baranki! A traditional Russian bakery - dough circles.
I used:
my yeast
some more rye flour and buckwheat flour
coconut butter
some water or coconut milk
sesame seeds
cinnamon
No sugar, no milk, no eggs! vegan baranki;)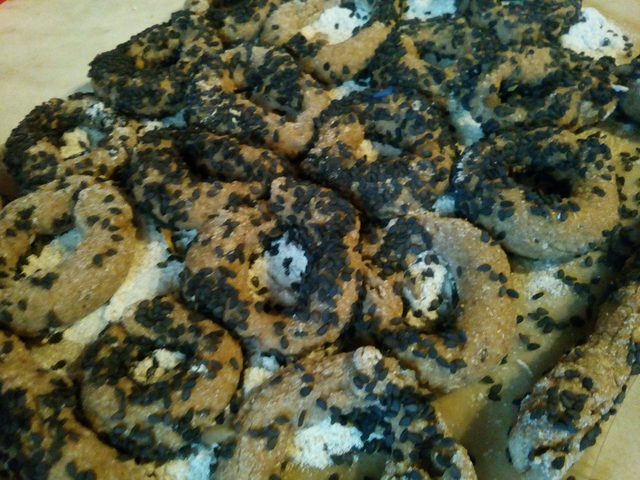 Make baranki from dough, and let them "rest" for 5-6 hours in warmth. This time is needed to let yeast "work" and make our baranki not only tasty but soft and healthy (fermentation process).
Then I bake them for 5-7 min in the oven.
And my boy always runs to me asking:
" Mmmm, mom, baranki??? Yooohoooo!":)