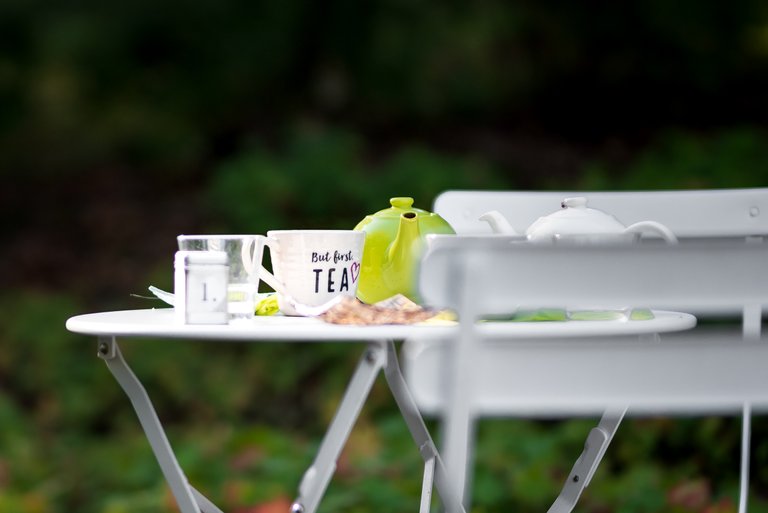 Finally visited a tea place that moved away from my natural habitat some years ago. The owner of the tea place was at the grocery store giving out samples of their tea and told that they serve afternoon tea on weekdays, and I was immediately sold.
The tea place is hidden away in a quiet area, housed in a gorgeous old wood frame home. There was surprisingly many customers visiting in the middle of the day, so we decided to sit outside, it's still just warm enough to enjoy tea and scones in the sun, even for someone as sensitive to cold as I am.
This afternoon tea was an immediate hit for me and I plan on making it a monthly habit. Next time I'll sit inside and try and take pictures of the lovely interiors too.