Street Food + Health Update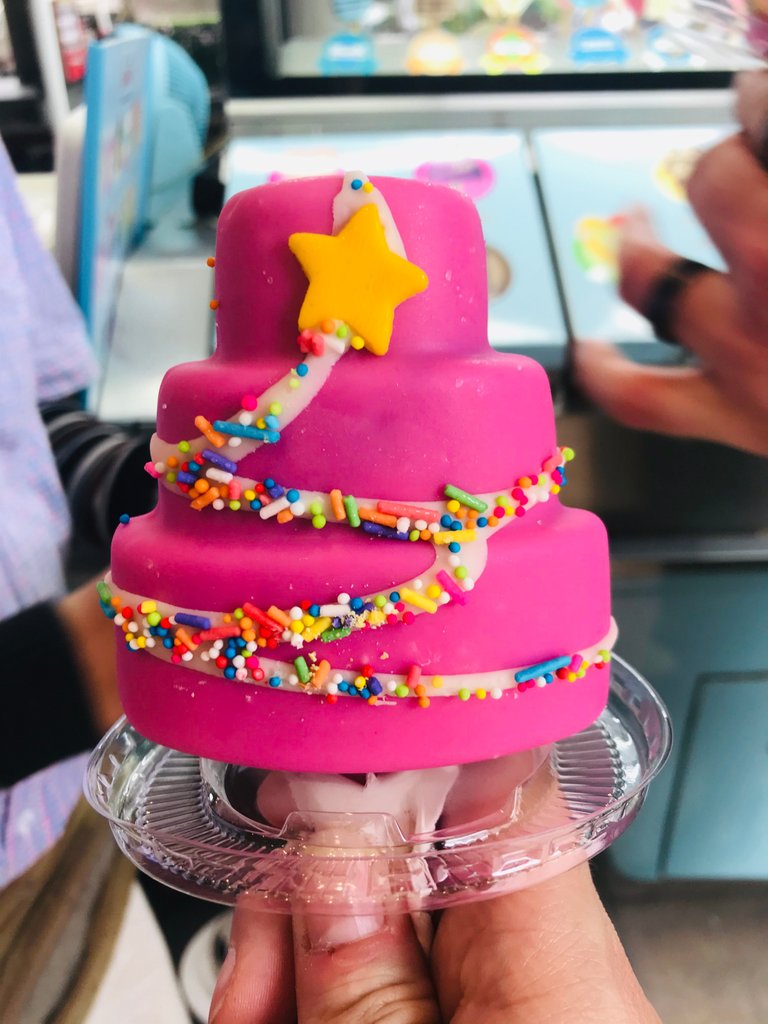 Photo By Me of this Delicious and Pretty Raspberry Cheesecake Ice Cream
These last few weeks have been tough to re-adjust to being home, adulting, and dealing with real life. I under rated how important taking a long vacation is, and how over stressed I am at home. I am doing a bit better, my legs still hurt, but not as much and I am getting the tasks done around our home that needs to be complete before the first real snow hits tomorrow....WAAAAAAHHHHH!! 8 bags of leaves and weeds later, my back hurts and I still have some to go. But our yard is ready for snow.
I was reminiscing about the warmth, and our strolls down the streets of Pattaya. The street food was cool to look at, but never in a million years would you see me eating it!! Ha ha!!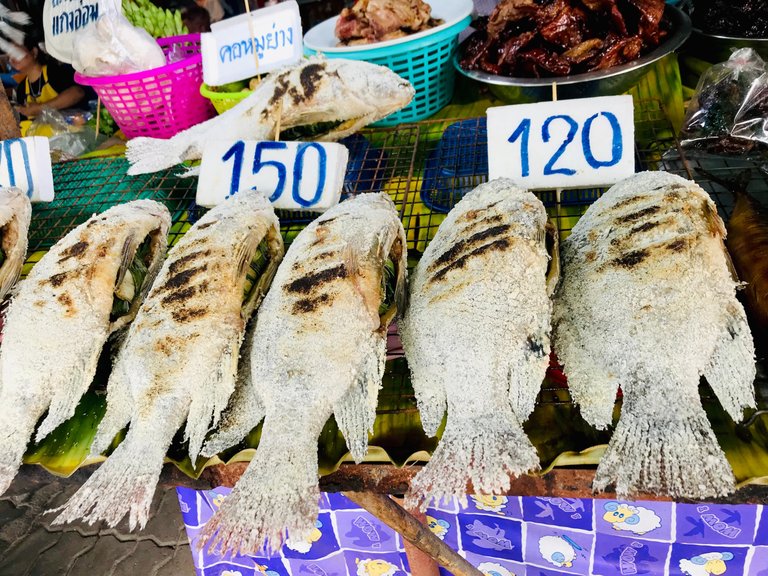 Photo By Me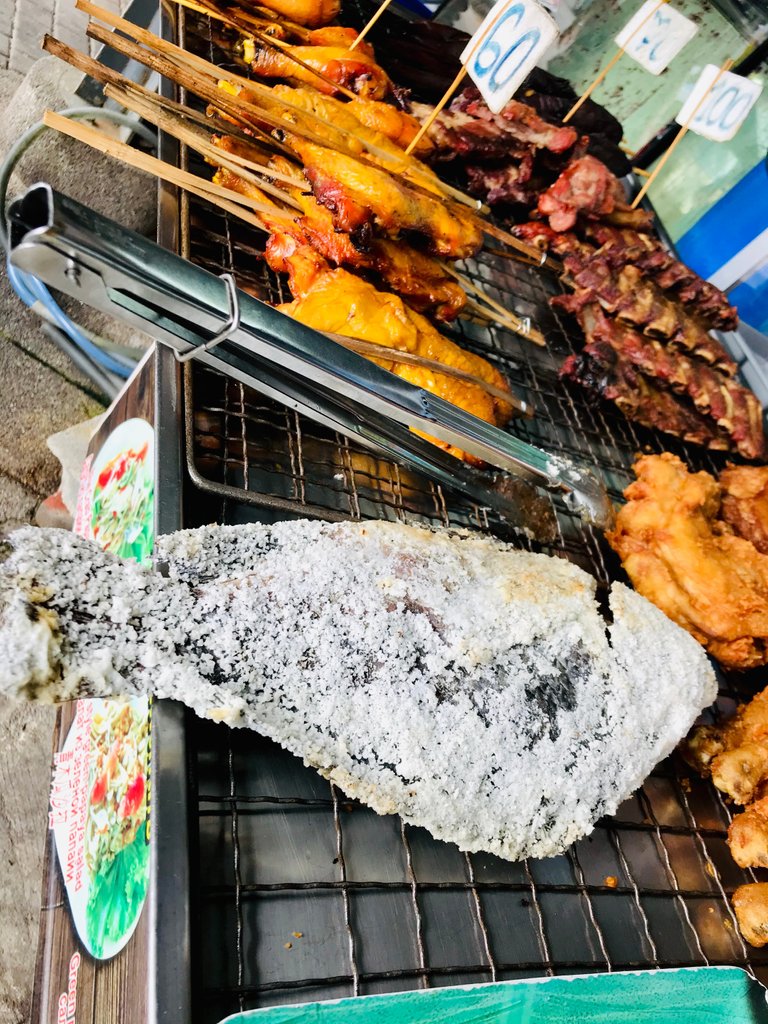 Photo By Me
I am not a seafood lover, so these fishies looked terrible to me, but I am assuming they are good to those to like it! I was impressed with the little spinny things they had over the food to keep flies away. Something so simple, but so innovative!!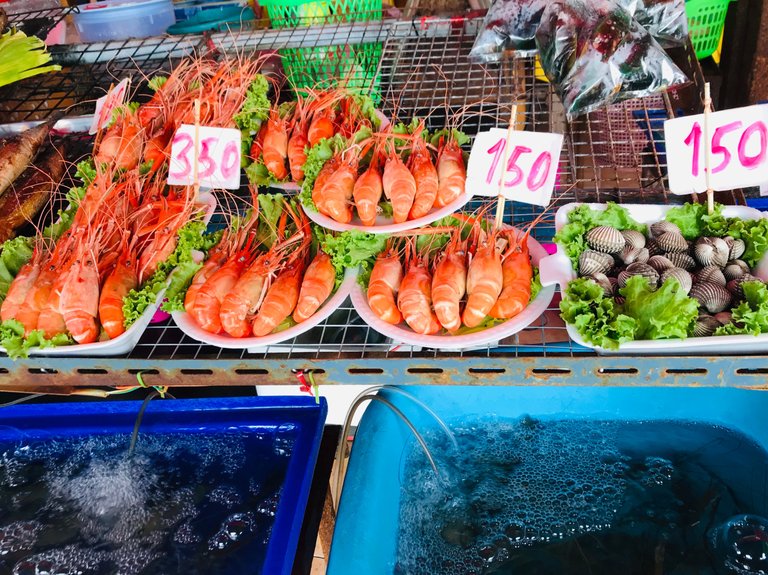 Photo By Me
The colors of the food were astounding to me, the vibrant reds and blues on the lobsters and crabs we saw was unreal! The fruit and veggies were smaller than here in the US, but packed the most crisp and delicious punch! I felt like I was tasting food (what it really should taste like) for the first time! It is amazing how modified the food is here, and it is no wonder so many people are getting cancer and not living as long anymore...it's gross.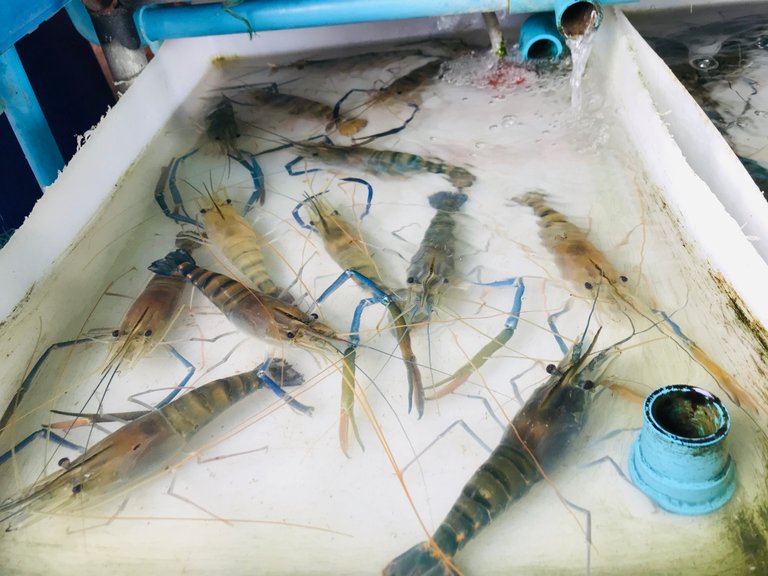 Photo By Me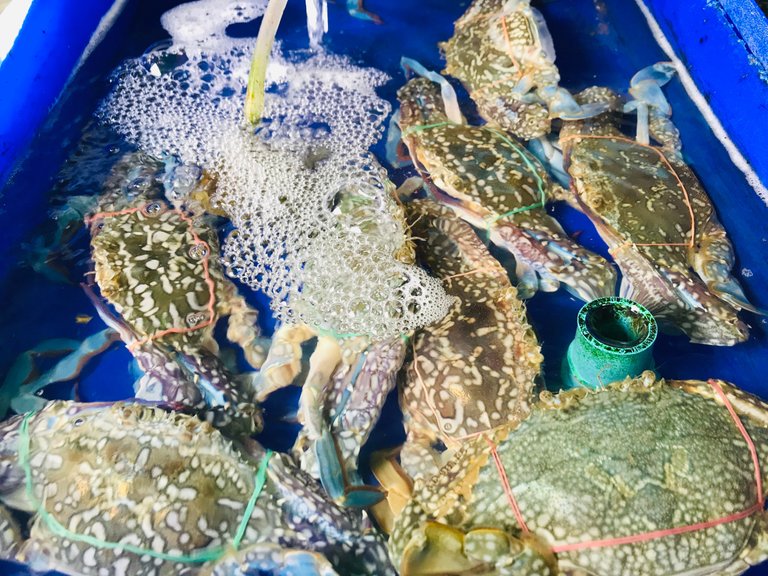 Photo By Me
There was lots of fresh, live seafood for people to pick out. It reminded me of my childhood passing the seafood section at a grocery store and watching the live creatures crawling around (all while plugging my nose from the fishy smell).
This trip to Thailand really made me realize how ungrateful Americans are for what we have, the people in the US are rude, unhealthy, entitled and greedy. It makes my heart hurt that for 6 years we gave our life as a family for this country, while Wes was deployed, for so many ungrateful greedy people. The Asian culture was full of happy to help, smiling, quick to greet, and lovely people. Oh and let's not forget the bathrooms!!! I cannot wait to show our kids this amazing place one day soon!
Thank you for checking out my post today!! Have a blessed day or night and soak in each beautiful moment!