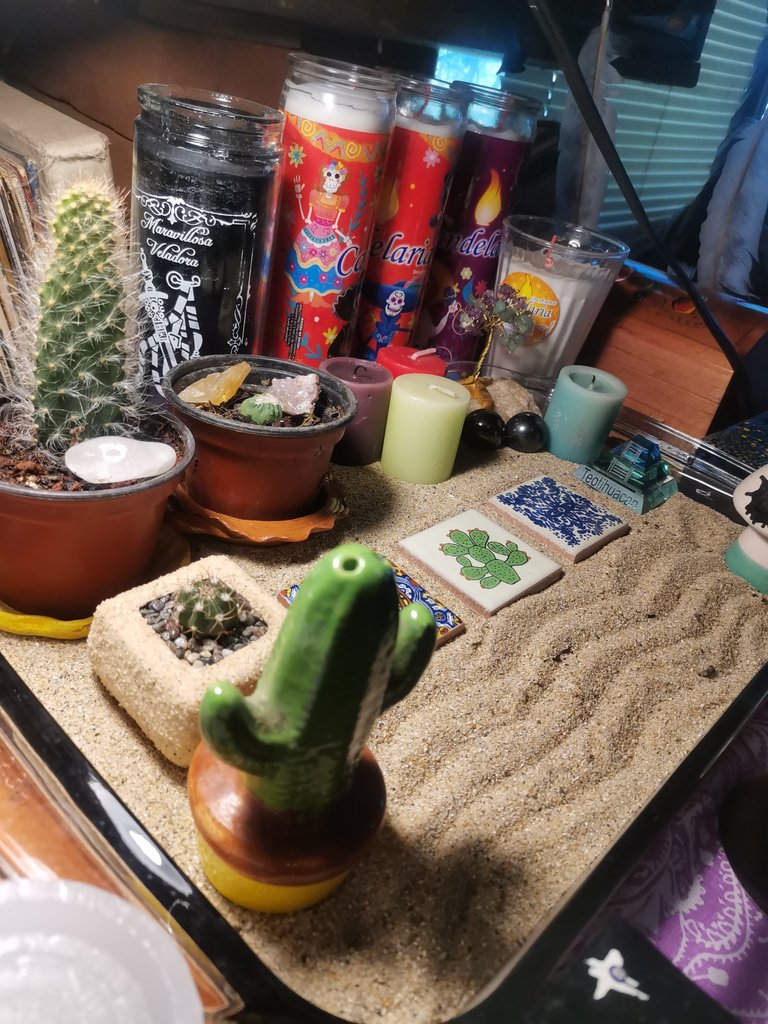 I redid my zen garden this week adding some of my smaller cacti. A friend asked me how I have cats and a zen garden? Well it helps that Im home all day to tell them no when they get on my desk.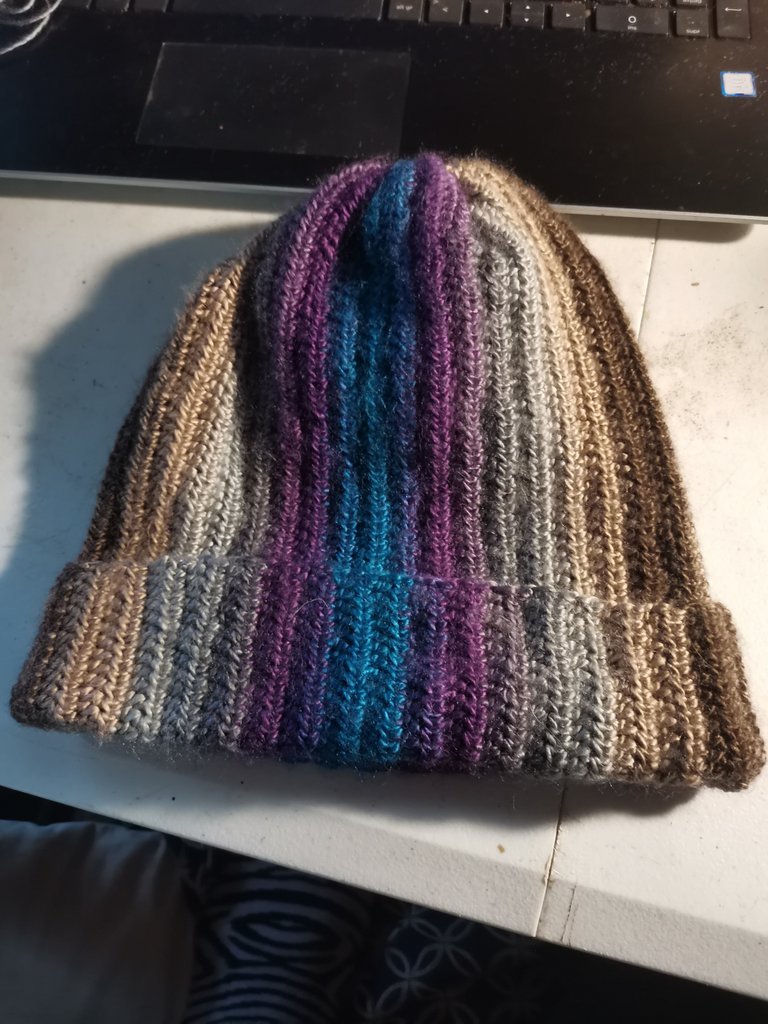 This is a custom hat I just finished. Still taking custom orders and having a lot of fun learning the ropes of starting a custom craft business.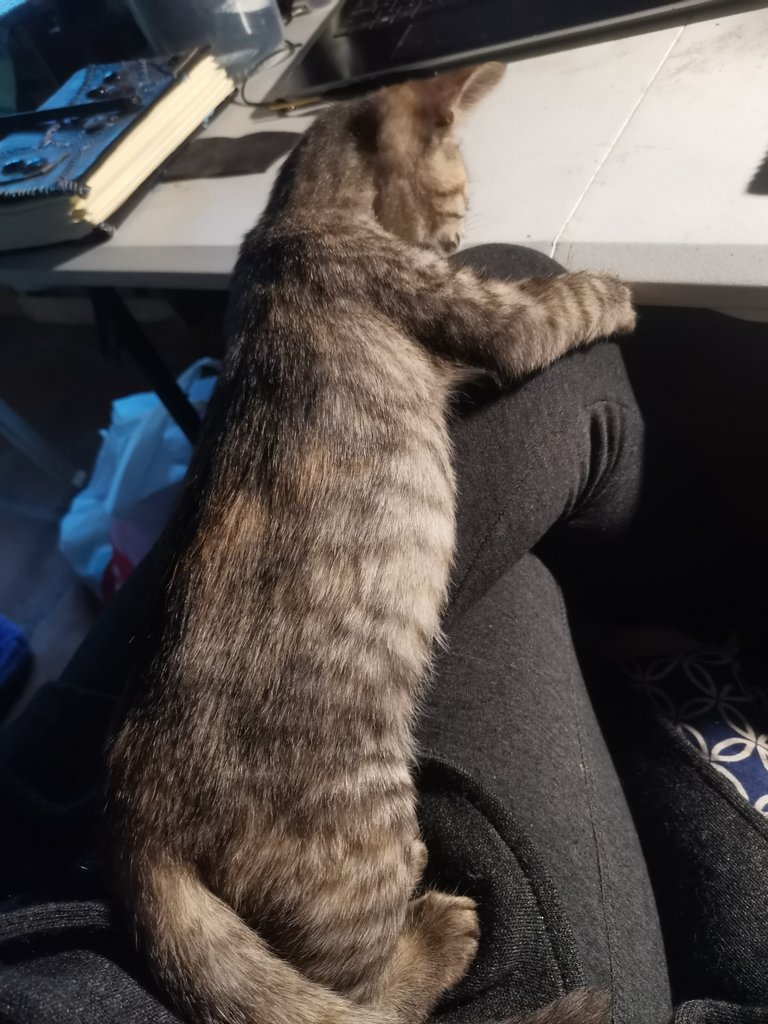 My baby cat is starting to look like an adult cat, however, she won't respond to her name, Agora. No she only responds to Baby cat. oops!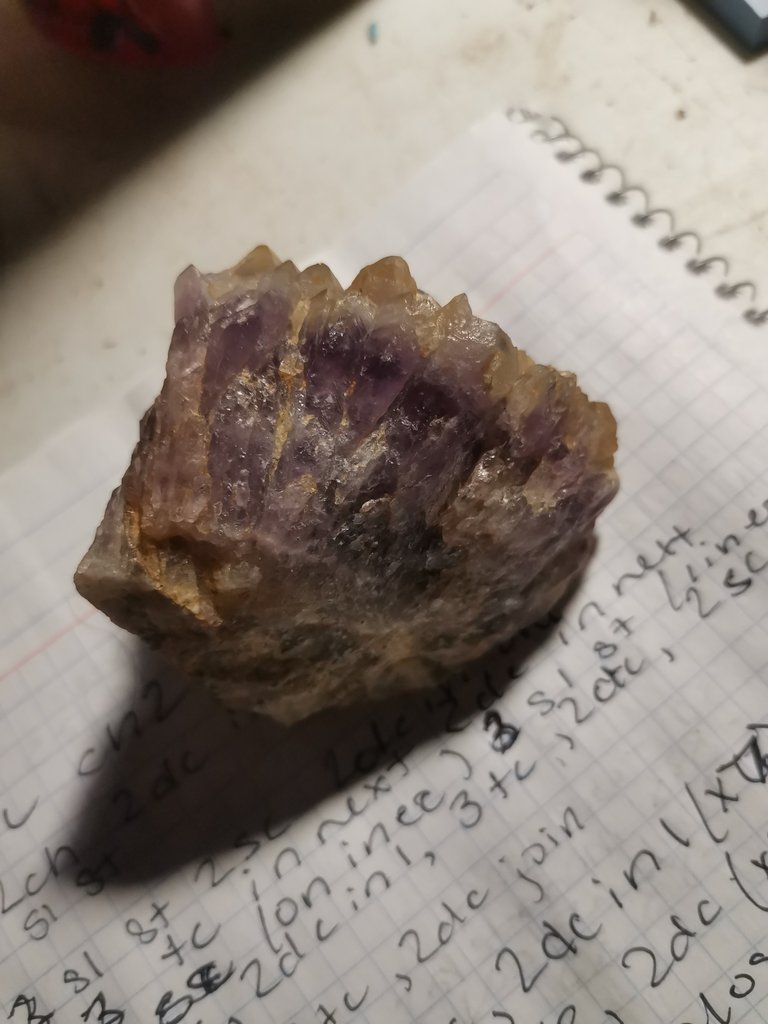 I put this rock out in the full moon last month and it went from light purple to dark purple. How strange!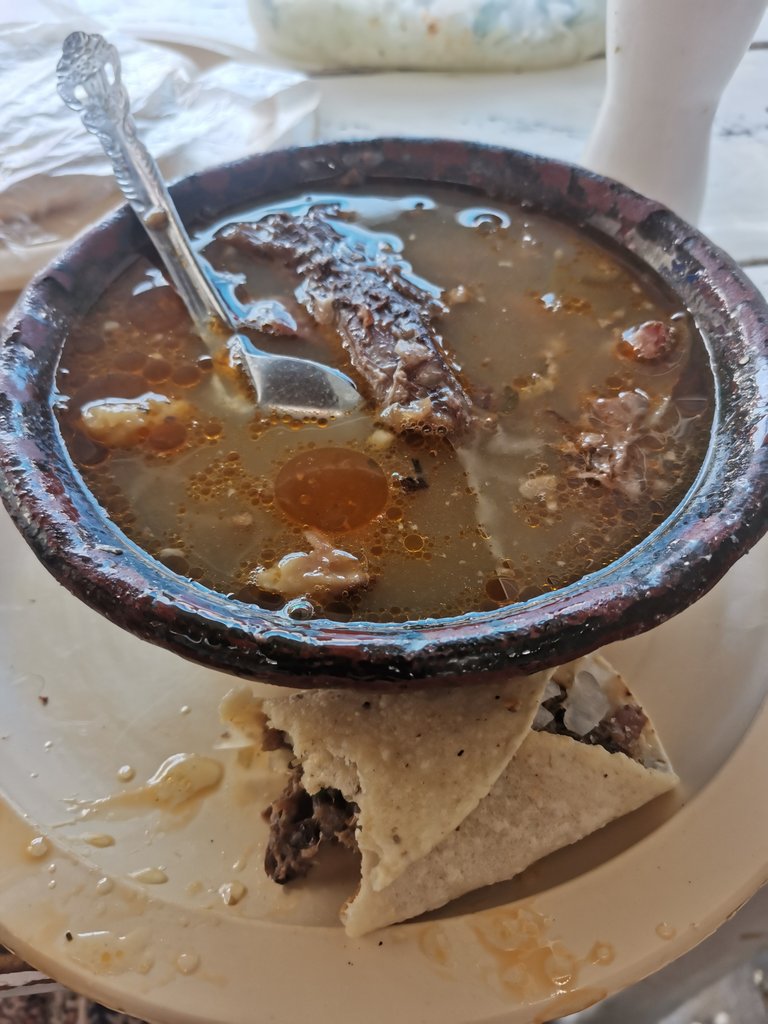 A new weekly tradition, barbacoa de borrego for 40 pesos a bowl here where I live. The lady gives me a free taco every time.
Stay tuned, I have a lot more photo updates lined up