I didn't have an ideal lunch until I had this today...
The chicken is so magical that I couldn't even remember my name just after the first bite. The crunchy skin tells that you did well in life :D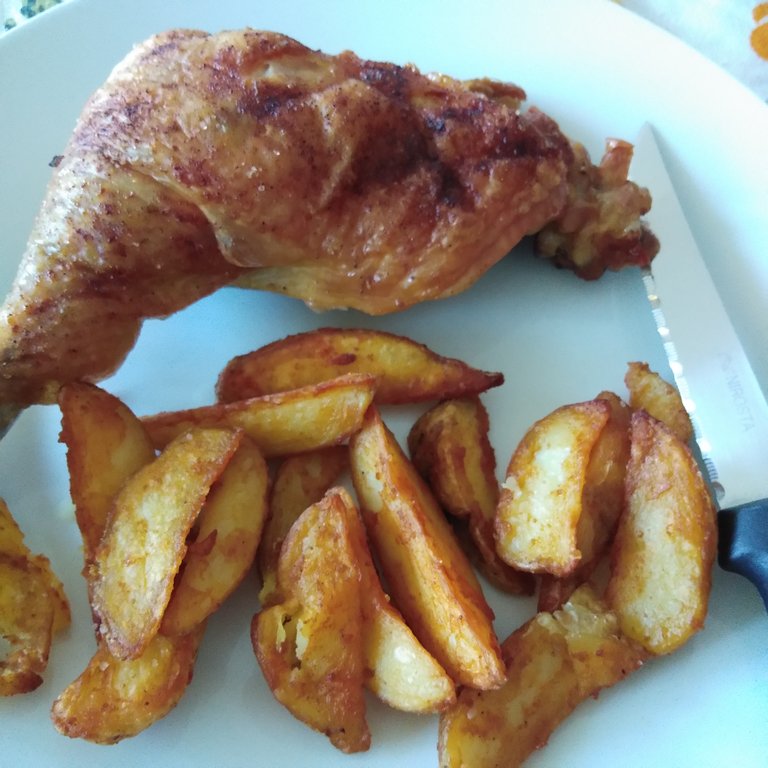 What makes my chicken CRUNCHY?
= SALT SALT and SALT ... not on the chicken but just beside the chicken ( 1 spoon each corner of the pan )
Throw it to the oven until its done.. Pretty basic even Grade 2 student section D can make this.
This is the ultimate life hack I learned today..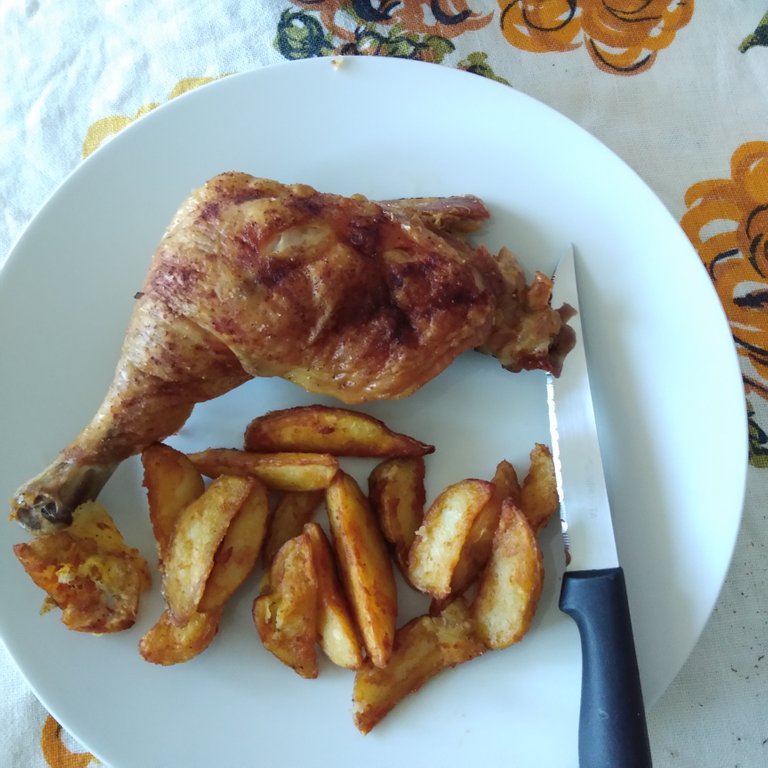 SALADS :D
My ideal salad should have red onions, olive oil, and lemon juice, the rest is optional.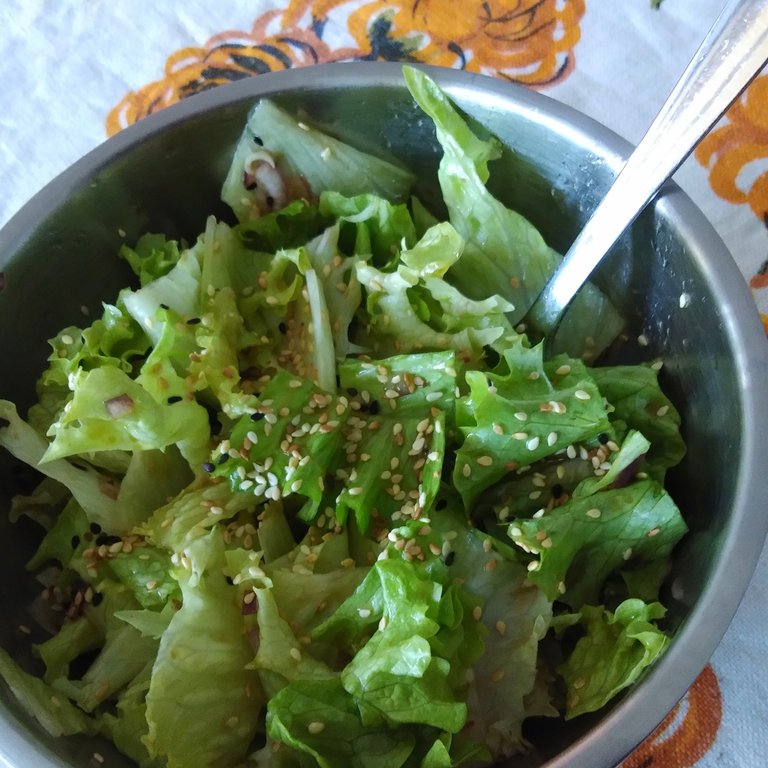 Have a happy meal!!!