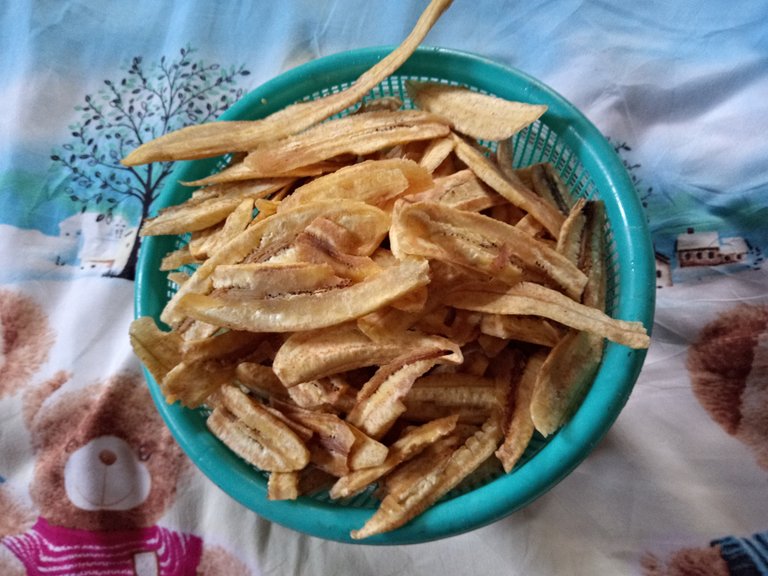 Hello Foodies,
It is a very humble bundle of joy for me to give an account on how I made this good snacks or sometimes called meal when consume it in a high proportion. This type of meal or snacks is prepared using different types of method and techniques but as for mine it is called manual hand pealing method of Preparation. You can use your machine in the sense that, nowadays we have different types of pealing machine and slicing machine which actually work best for this purpose.
Steps On How To Make Plantain Chips Manually.
As a practicing farmer, I have some of the leftover Plantain I harvested few days ago on my farm so I have no choice than to pick up just a big bunch of plantain and use. The other alternative is just for you to go and buy a fingerlike bunch of Plantain which is close to 12 pieces. I made my own Plantain Chips Fresh from its Source.
---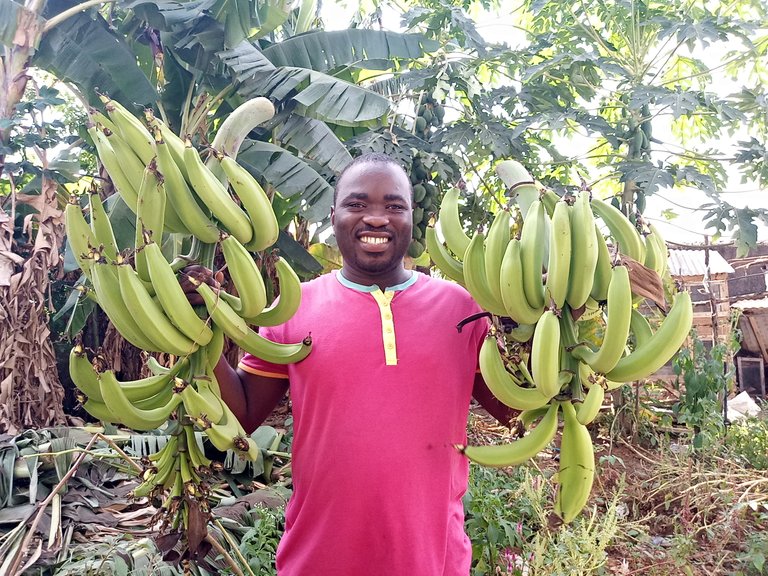 After cutting down its tree, here are they in my hands. Fully loaded Matured Plantain.
---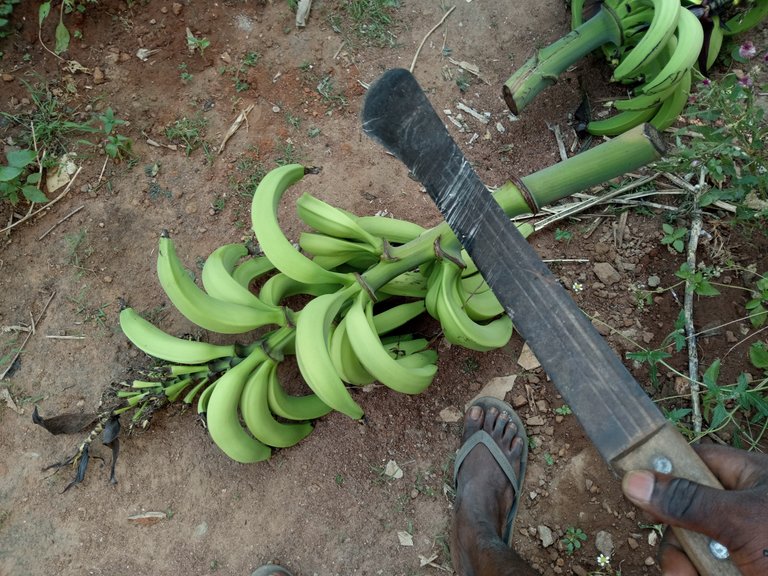 ---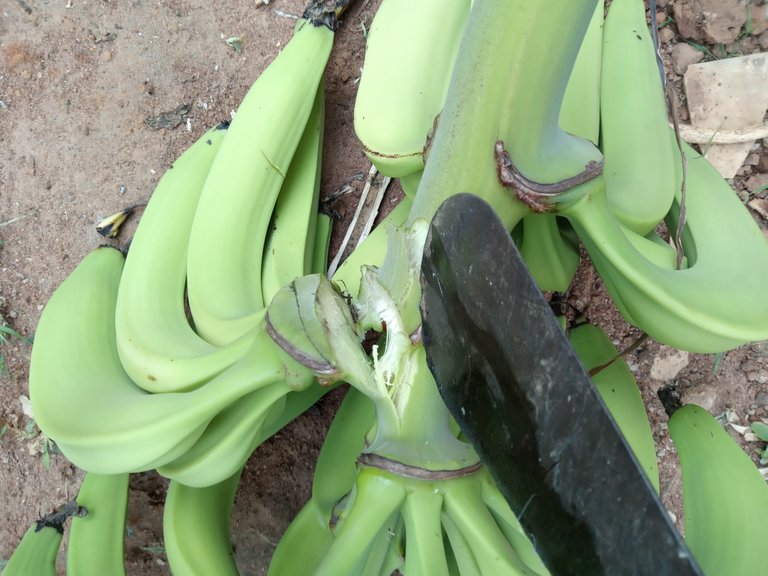 I had to further cut it into smaller pieces so I can pick one of my desire choice.
---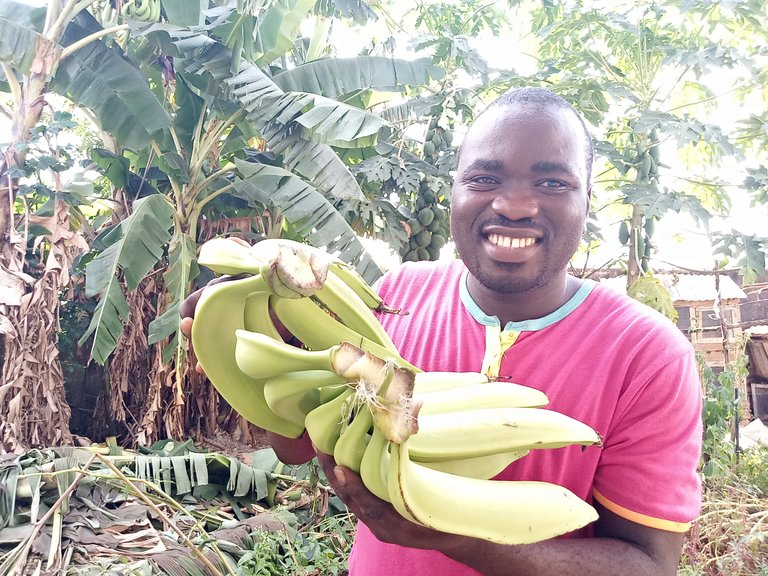 ---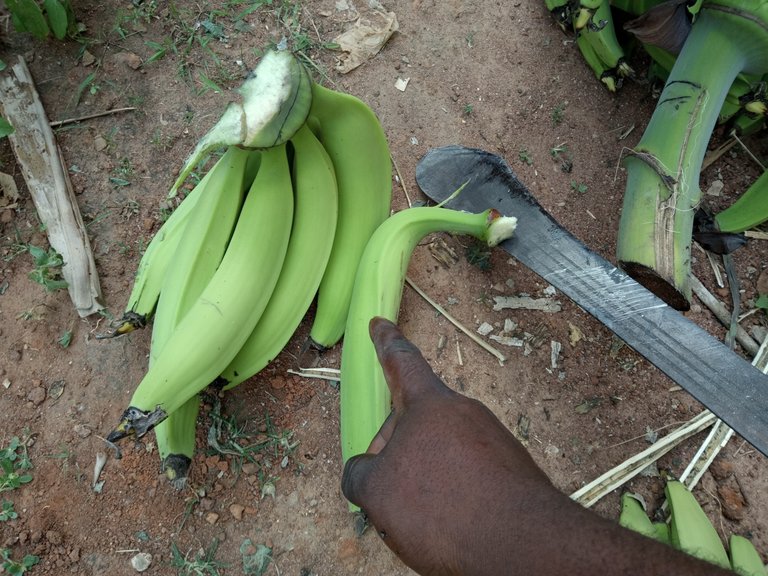 Yes, here is it in my hands after cutting it into small pieces.
---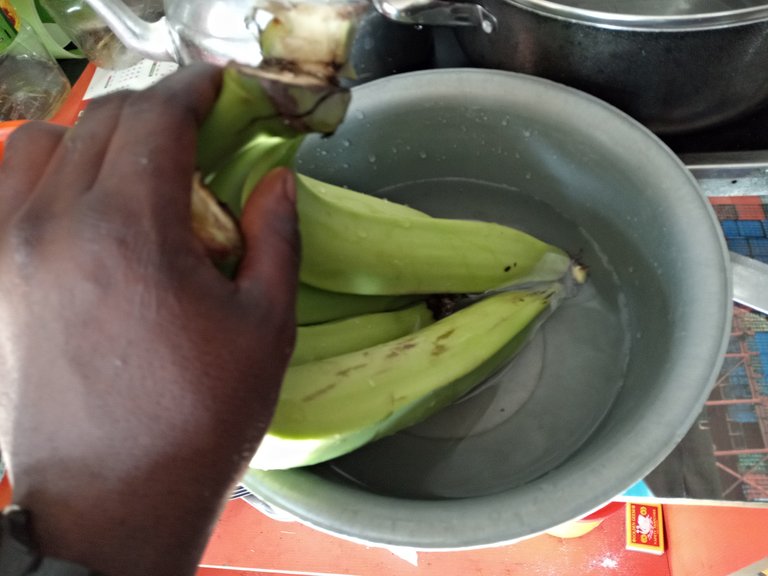 ---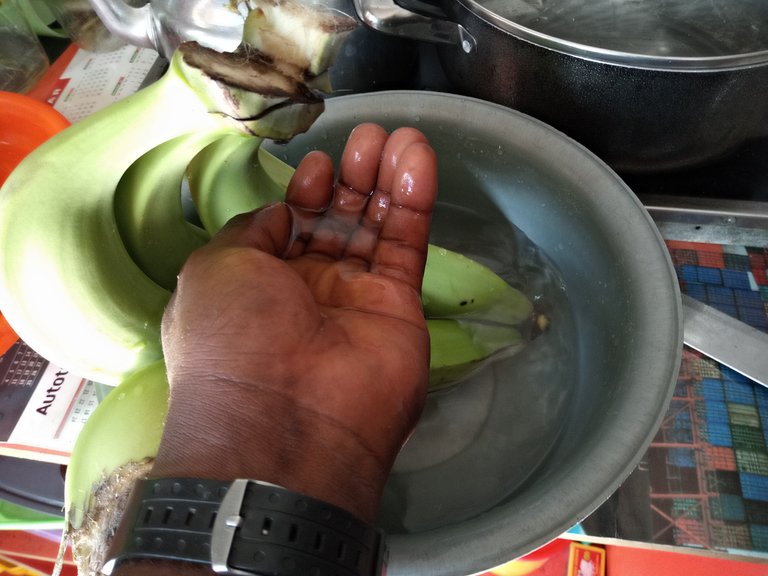 ---
You have to wash the Plantain itself thoroughly to avoid been tampered with sand and dirt. After the washing process is been done.
---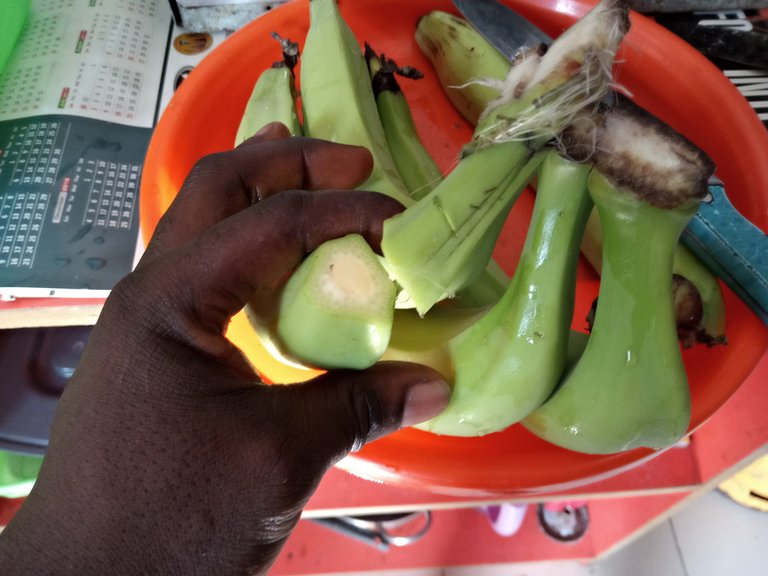 ---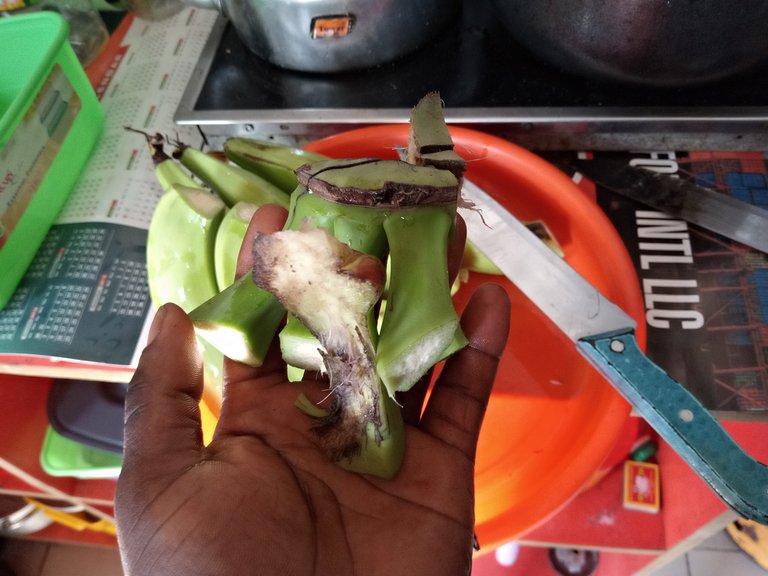 Yes, after the washing is done. I cut off both the plantain edges, I mean the front end and the back end. To Make it look half naked.
---
I started peeling using the manual method of peeling the plantain.it can be shown below.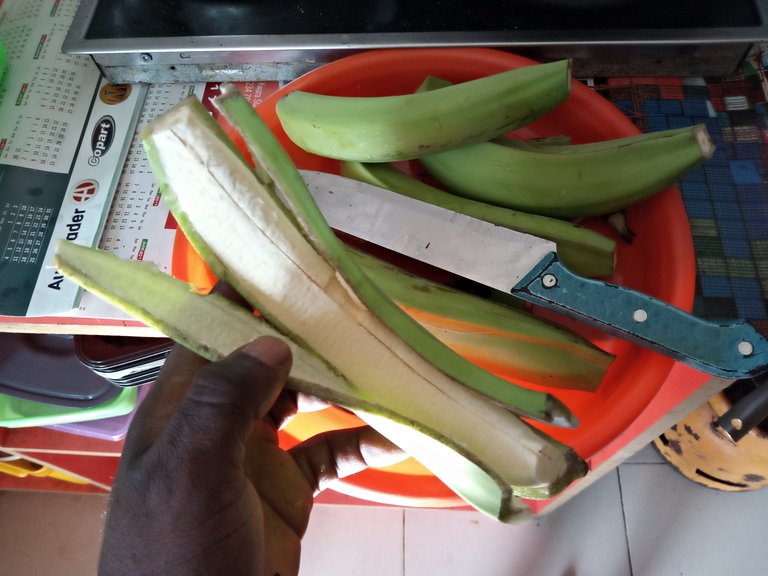 ---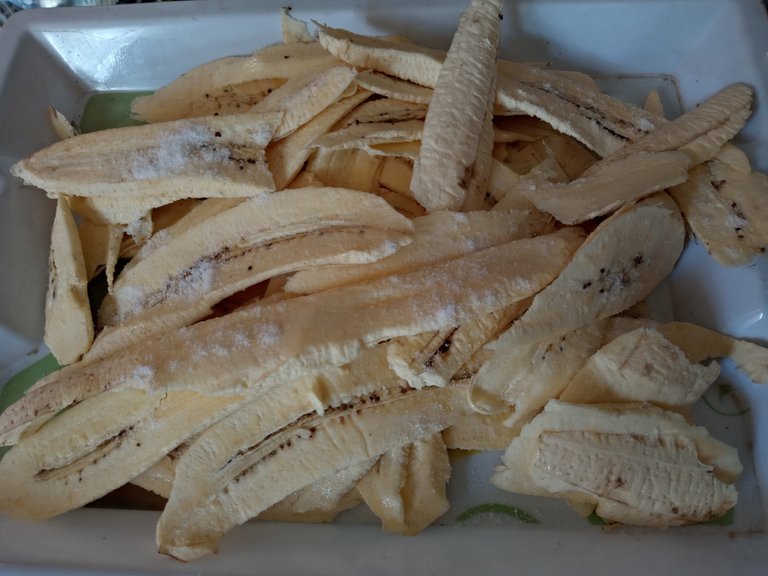 ---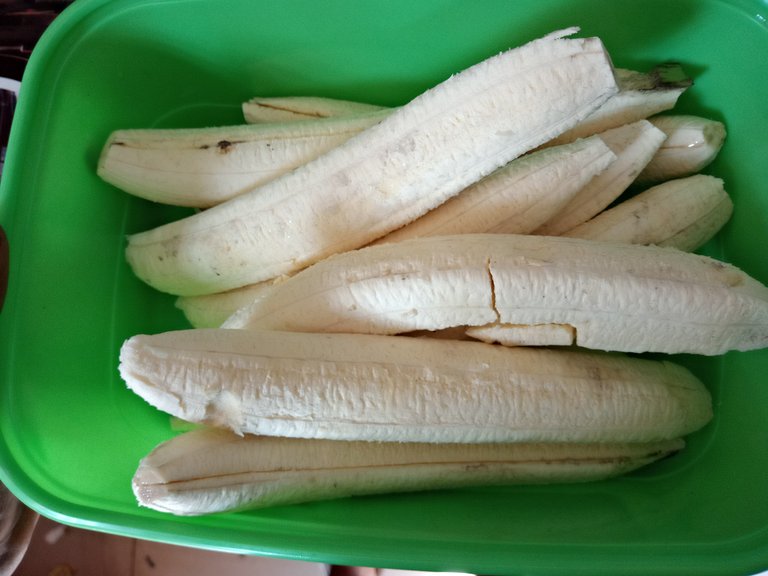 ---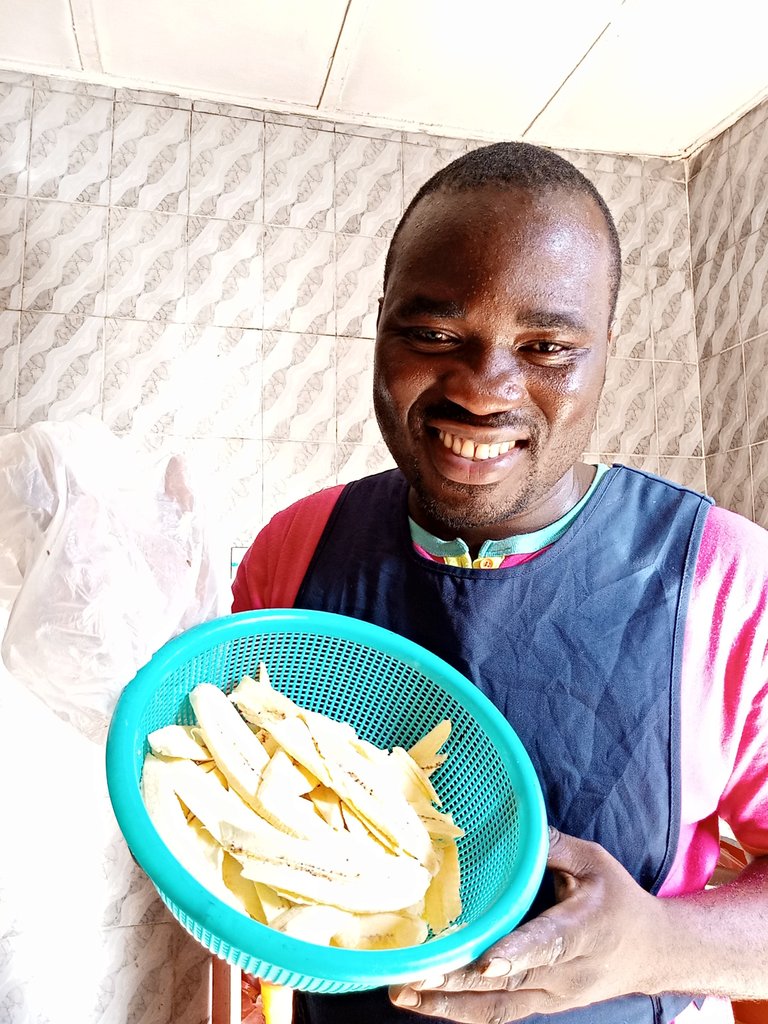 ---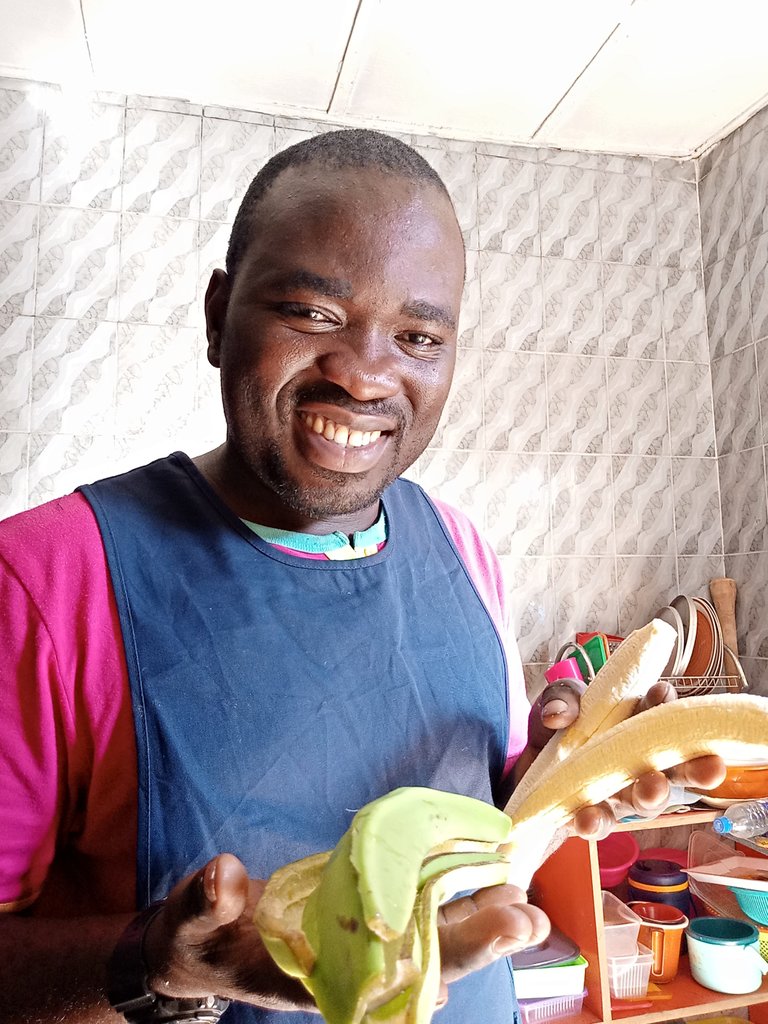 ---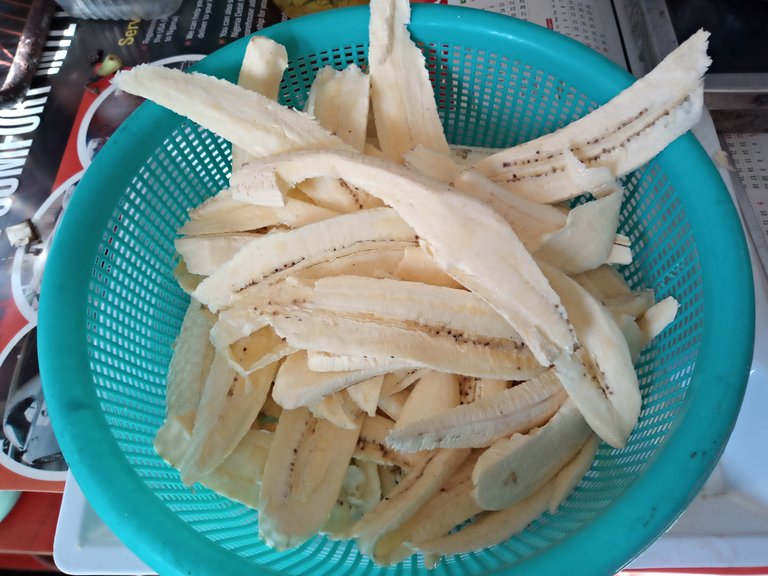 ---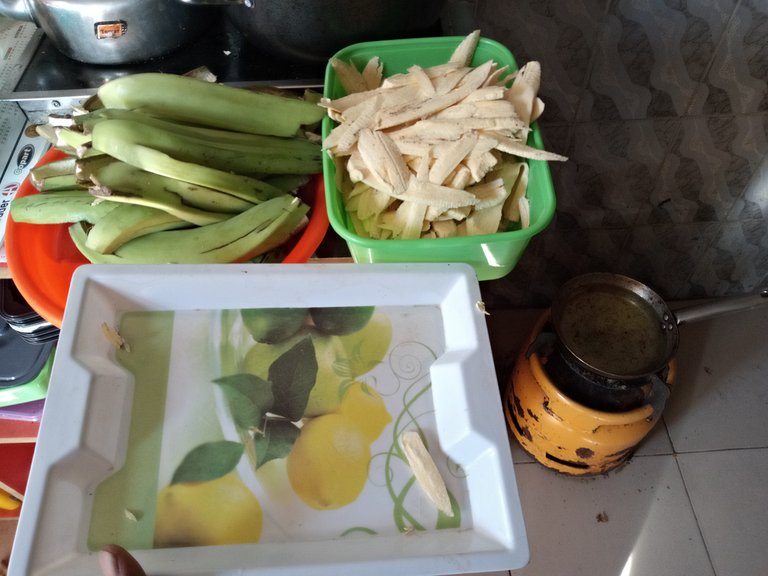 ---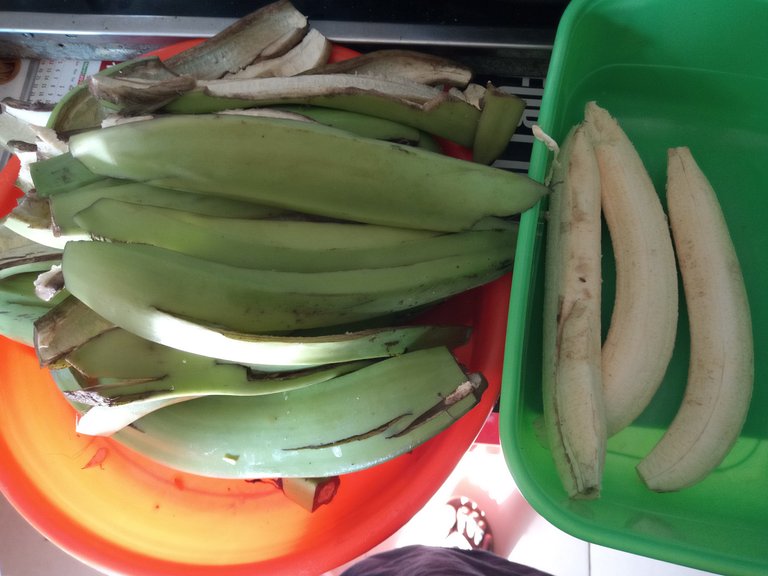 ---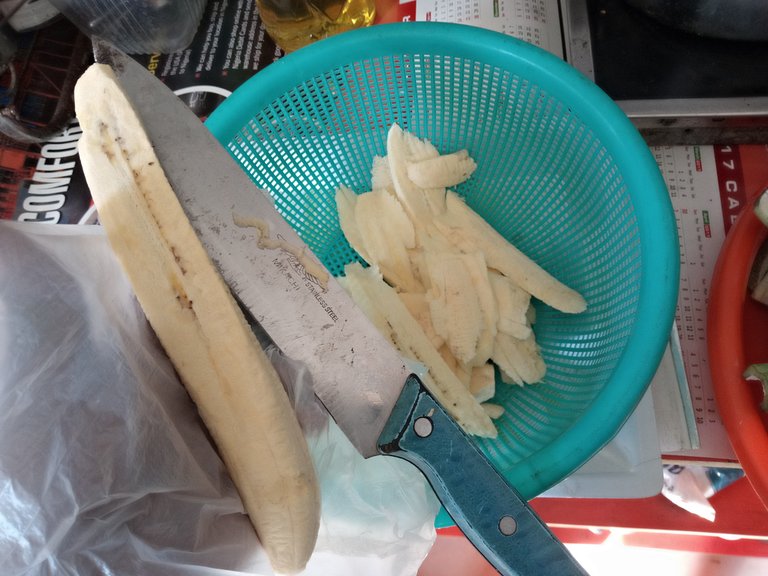 ---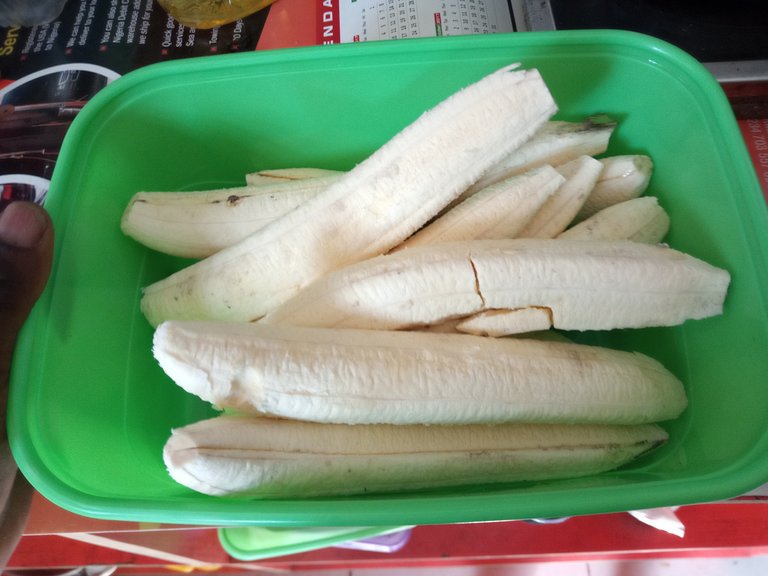 ---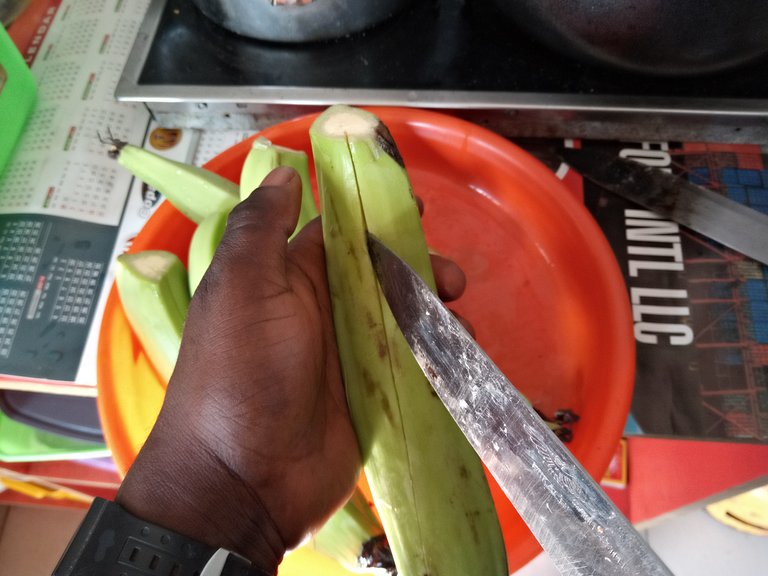 ---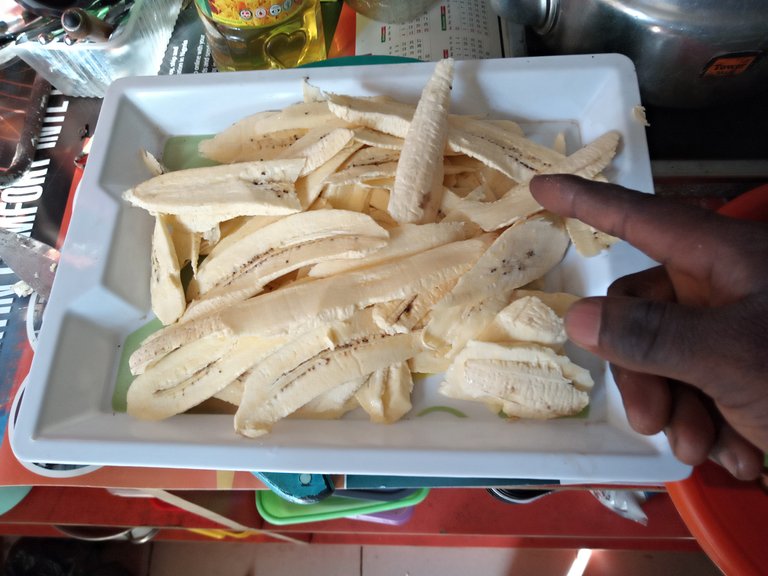 ---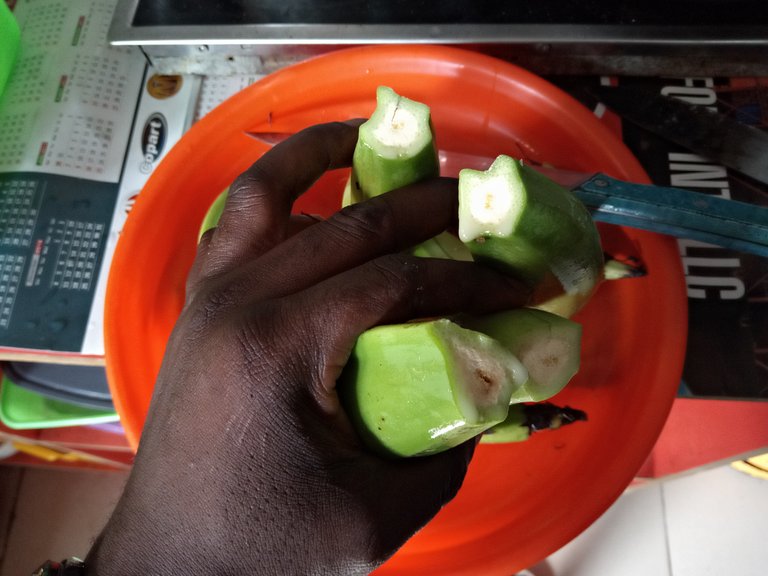 ---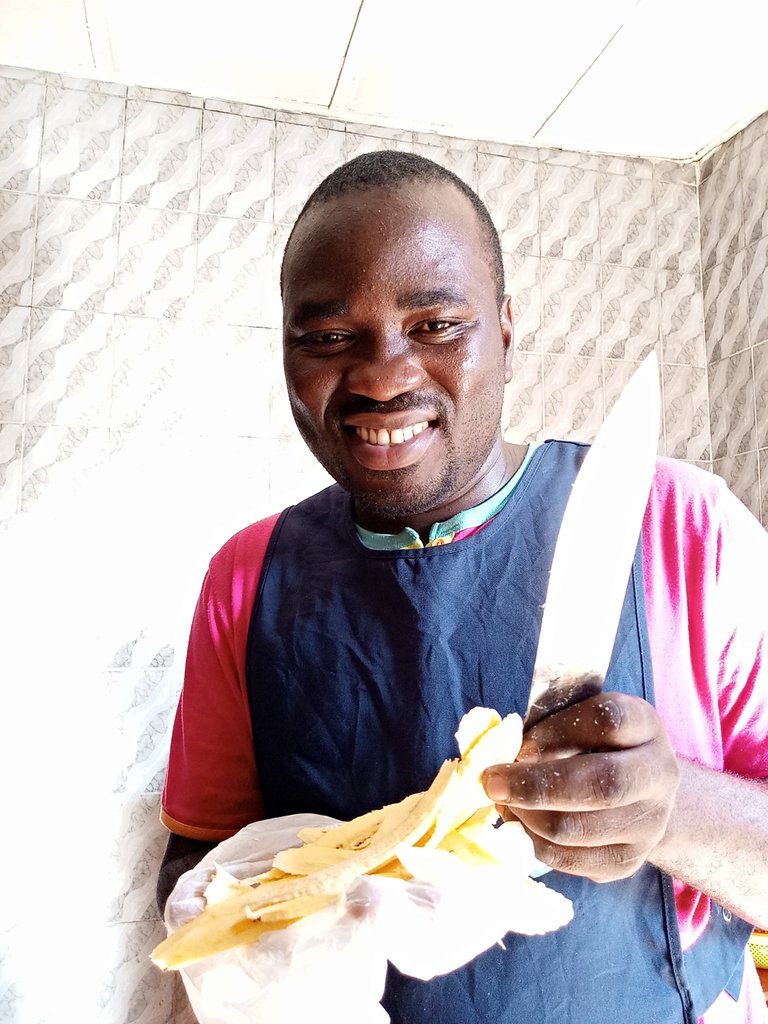 ---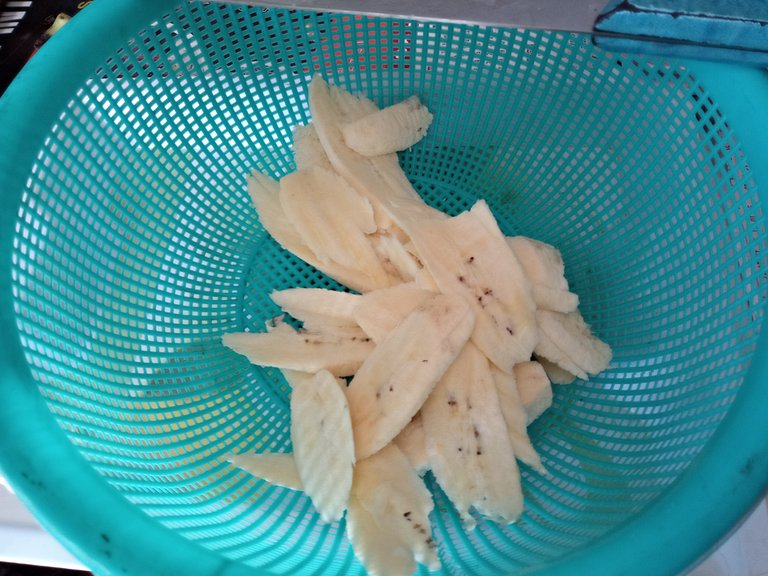 ---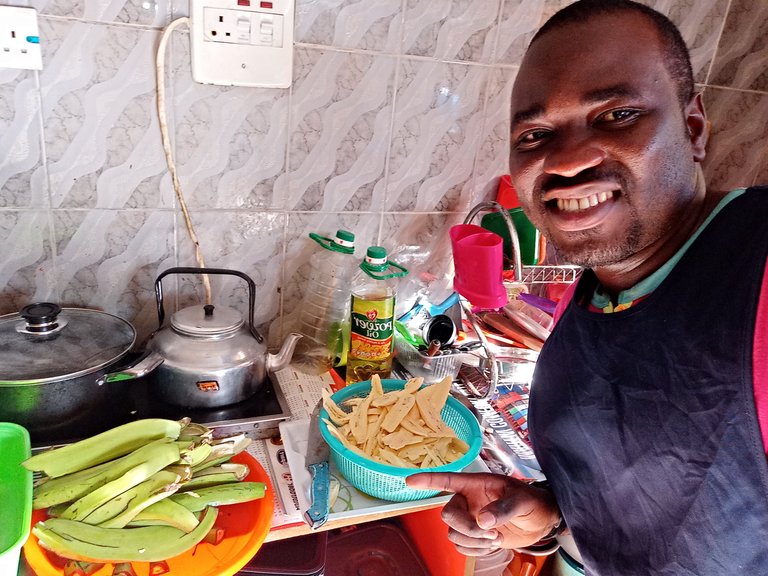 In my step 4, I had to take my time to watch each procedures very well so as not to inject in more dust because personal hygiene is very important to me and my family.
---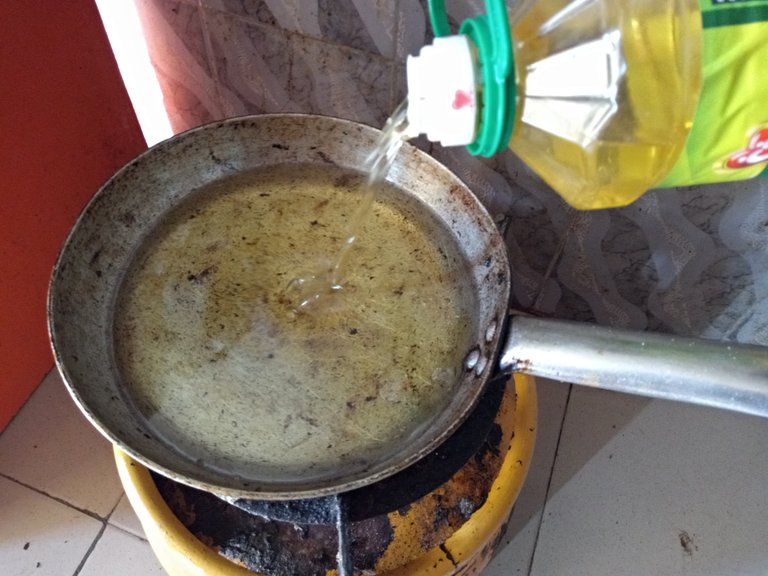 I have to place the empty Frying pan on the gas and pour more of Vegetable oil before lighting it up.
---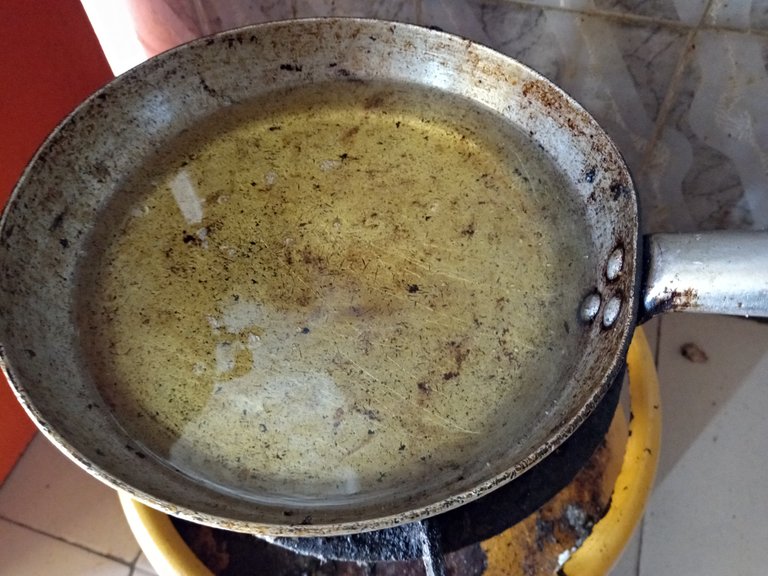 ---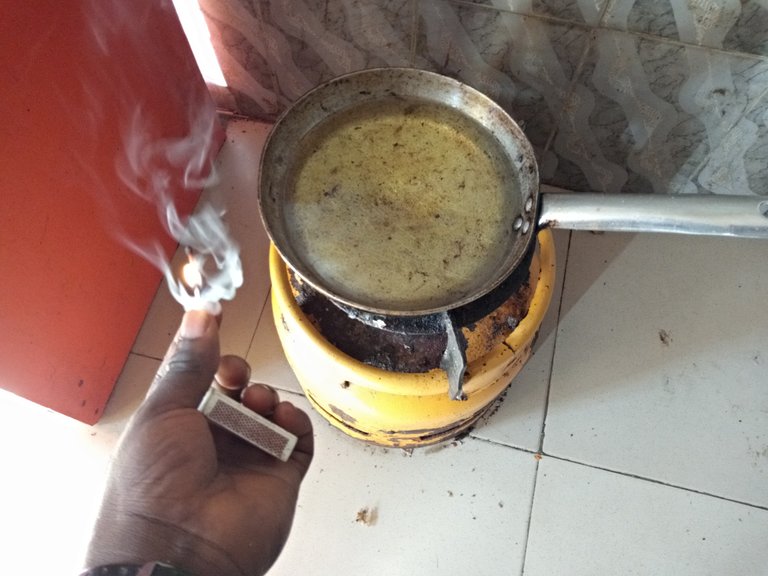 ---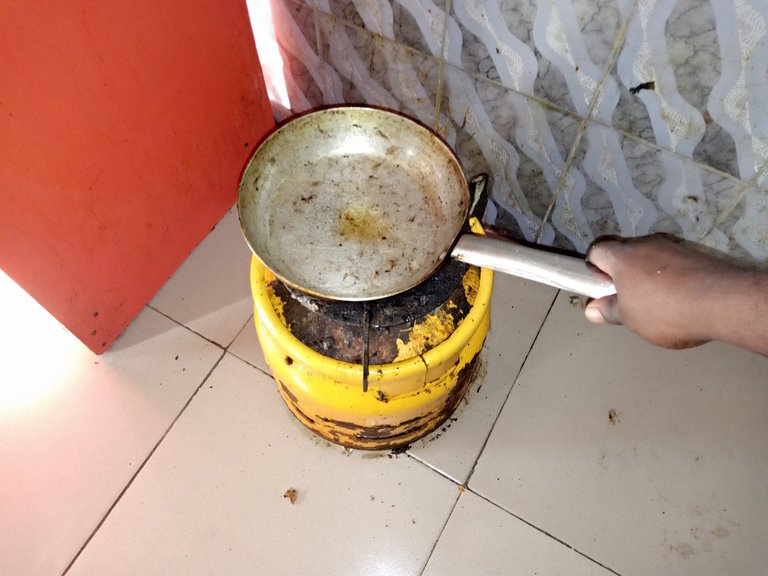 I have to wait for the Vegetable oil inside the frying pan to get very hot before pouring the already sorted sliced Plantain.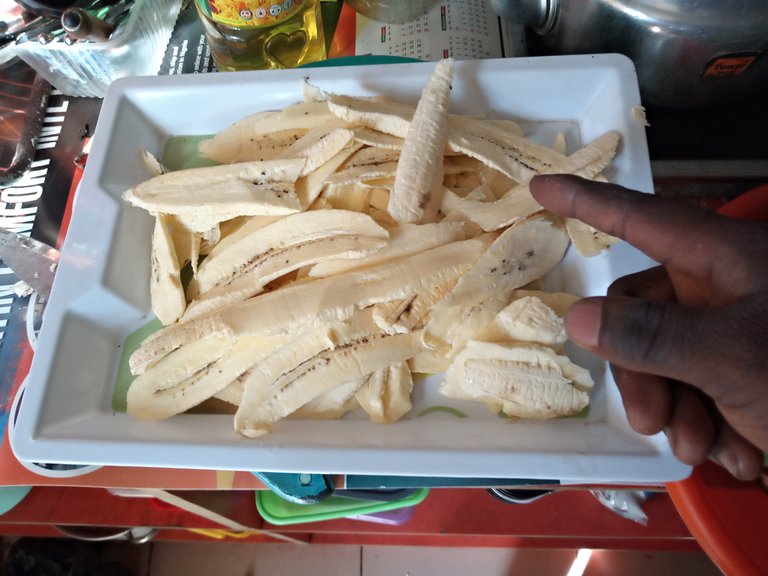 ---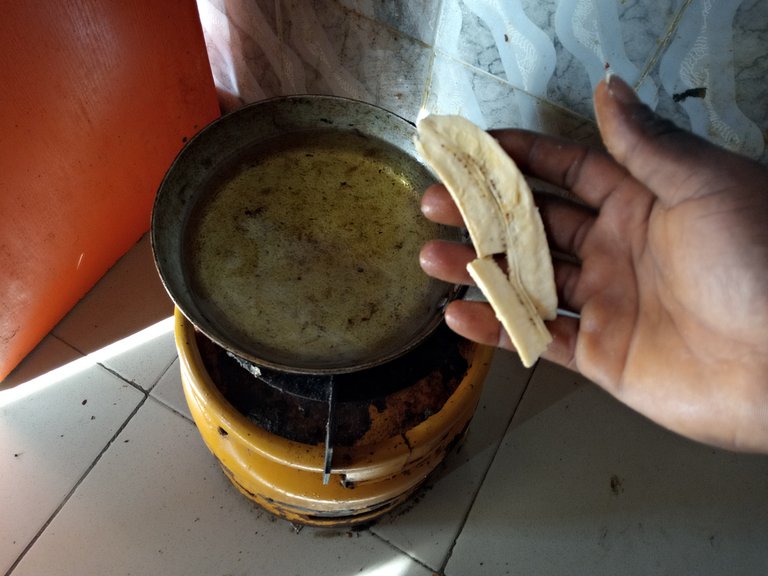 ---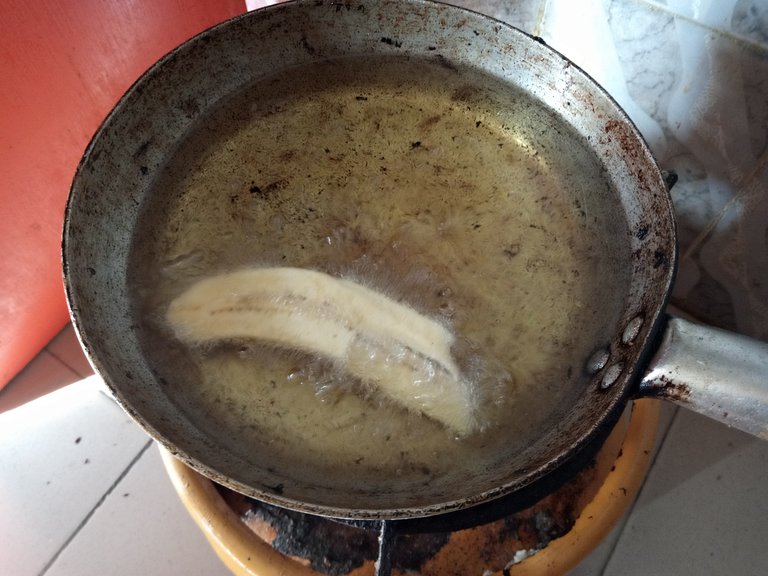 ---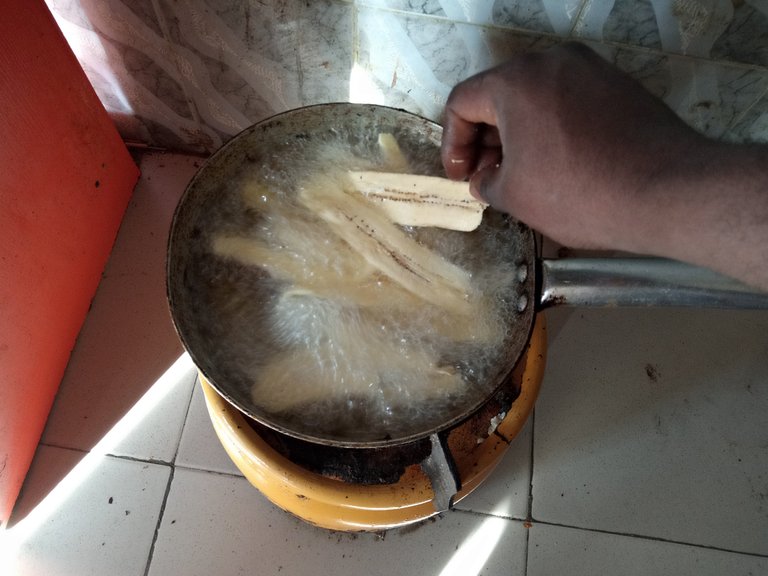 ---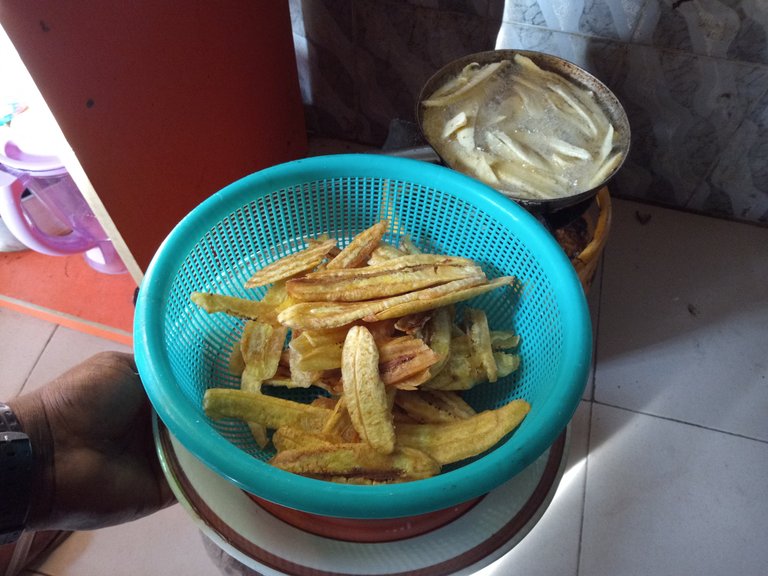 ---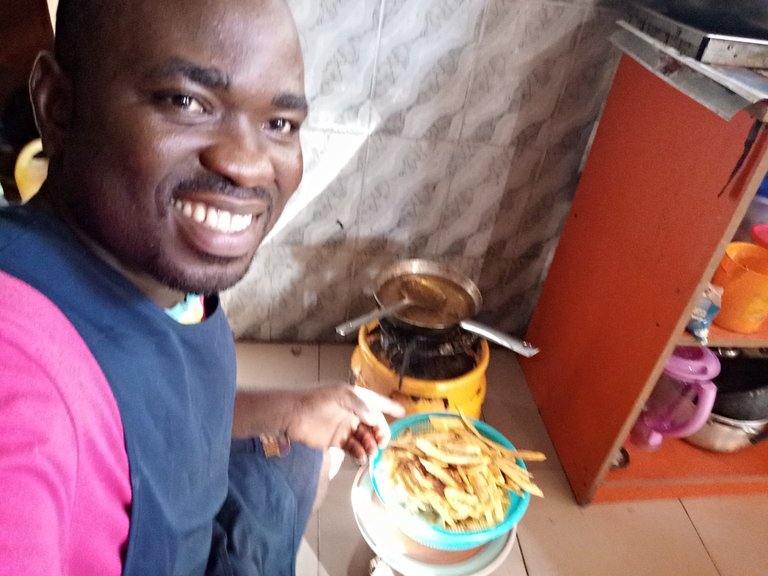 ---
---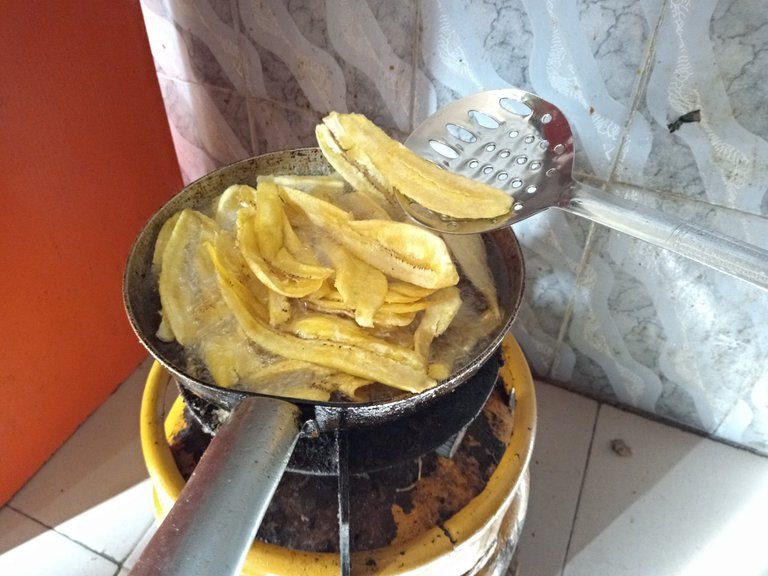 ---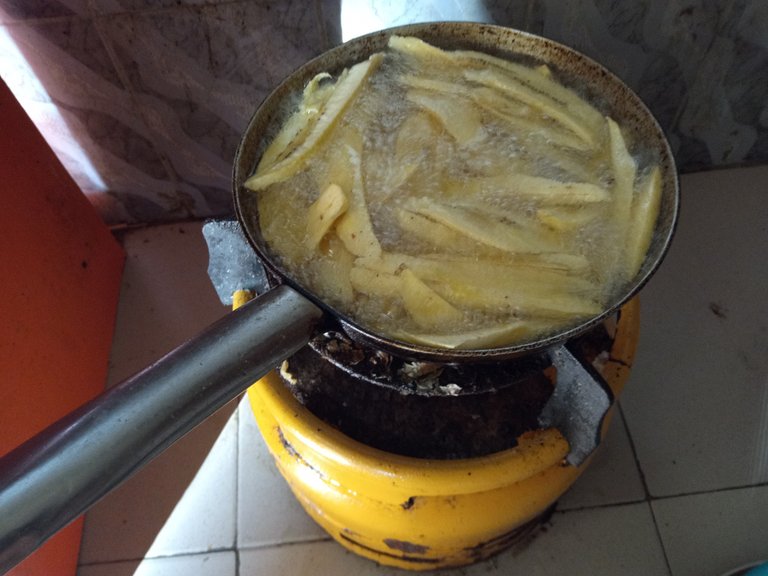 ---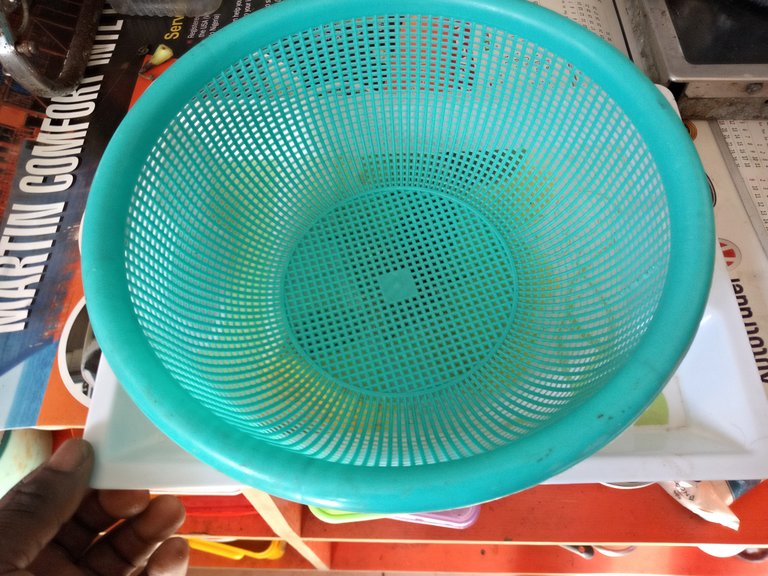 The 5th process is not too long but I have to come out with those steps I took while working on the Plantain Chips before it done. I have to wait patiently for the Vegetable oil to get hot at first and the place one sliced raw Plantain inside the hot Vegetable oil to serve as a test. After which I saw it was so hot I had to reduce the amount of fire underneath and it was regulated . I poured them inside the frying pan while still remain hot and it was frying bit by bit. I had to stay close to observe its colour while frying. In my own case I have seen so many fried Plantain Chips around my neighborhood with very Brownish Brown color which at the end will not taste sweet or even the smell will not bring out inviting aroma. So I had to place those into consideration while making my own homemade plantain chips. After the brown colour had shown faintly, I began to use a metal hand Seive to separate the oil from the brown fried Plantain Chips quickly. Then I poured it again into a bigger Seive to drain it more.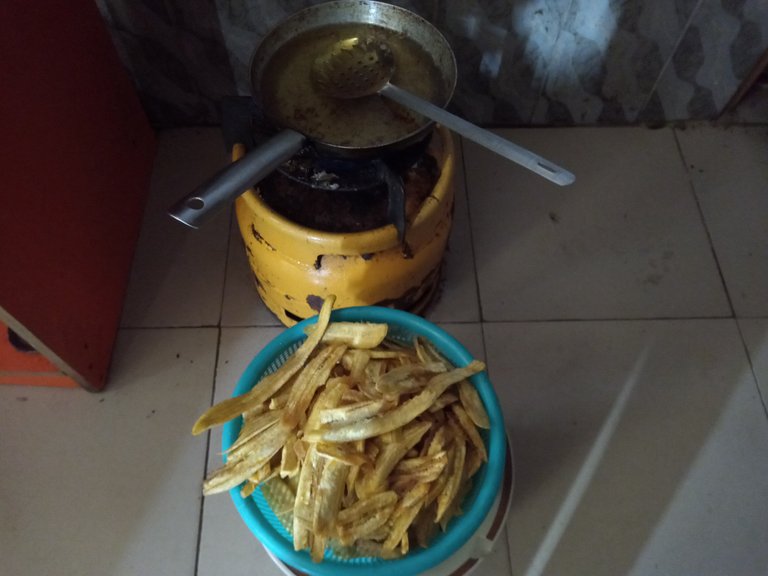 ---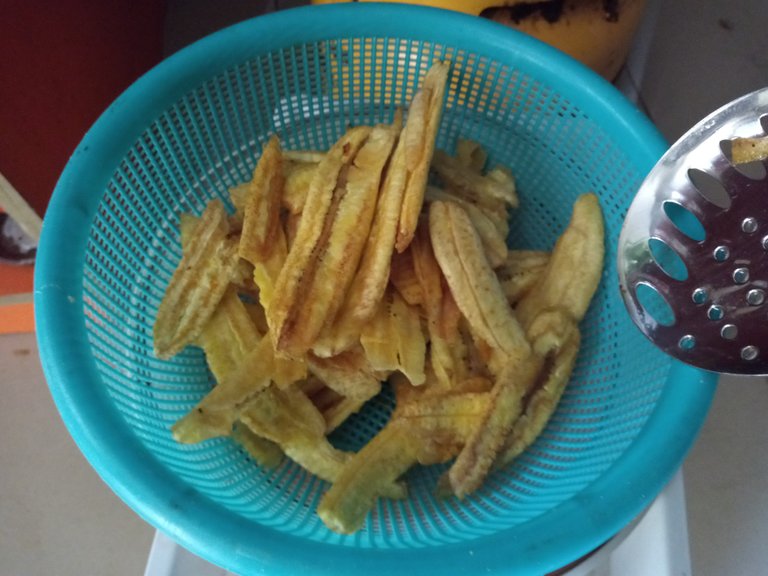 ---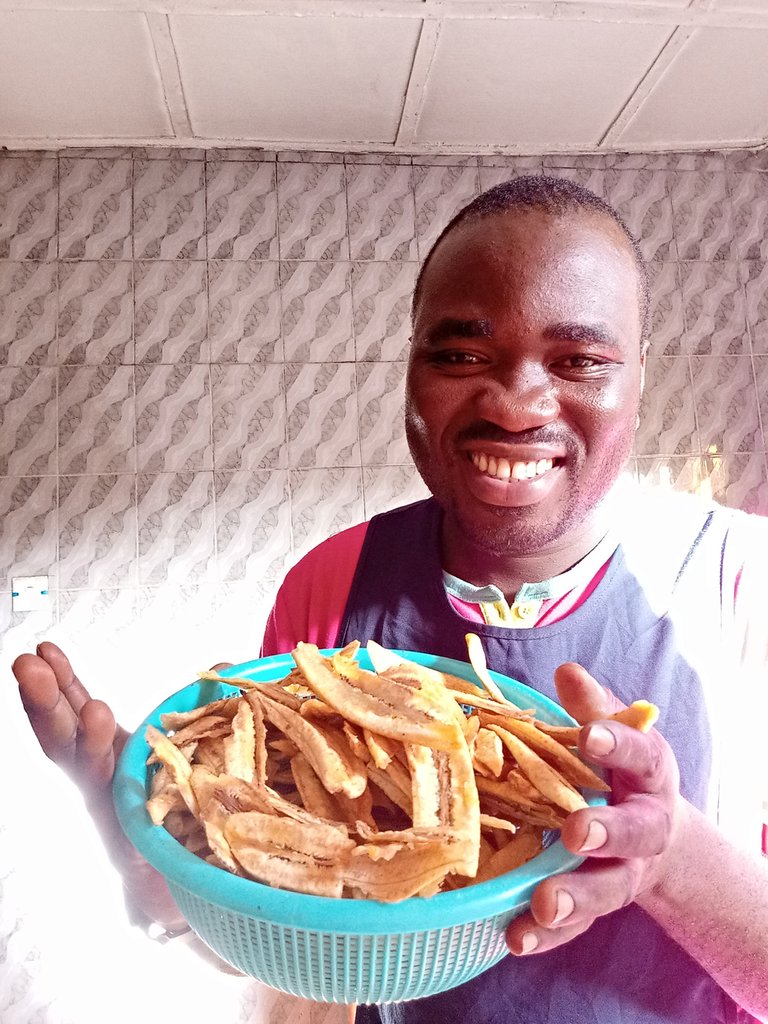 ---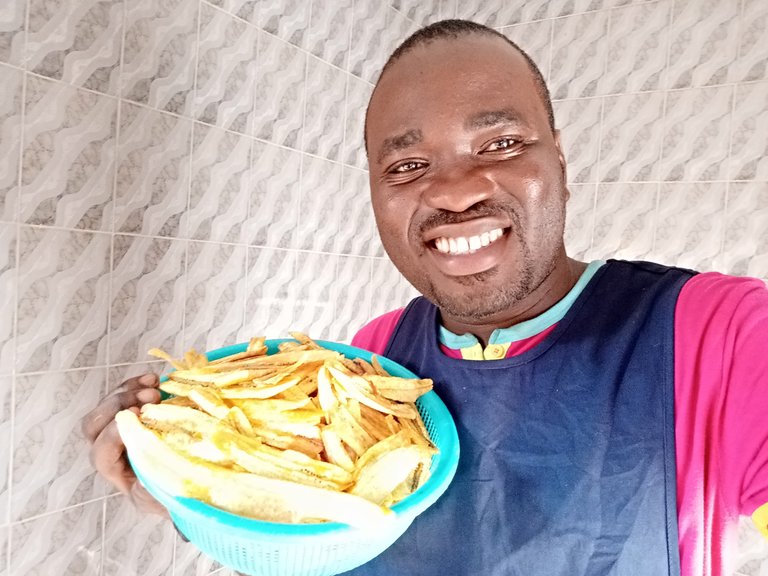 I Hope You like My Step By step method On How To Make Plantain Chips For Your Family 💓💕 💞💓.
Original content by me, @mattsanthonyit
Please important note▶️, order than any stated link in my post otherwise every other photographs used in my posts are originally taken and owned by me @mattsanthonyit, if you like them and wish to use any of my images please contact me privately. Thanks🔛.
🗓️Date Capture: 5/12/2019. 📸Medium capture: Infinix Note5 Smartphone. 🌍Location: Ilorin.Kwara State. Nigeria. 🕰️Time: 10:50am ⚡Posted with: steempeak.com
If you actually like what you see😃😄😉,watch📷📺📸 and read📖📋 I would equally be grateful for an upvote♥️⚡ a very cool comment under my comment box or a resteem 🌀😏 for everyone to see ... and perhaps maybe you would like to follow me for more of my Post to show on your own feeds. Don't miss any of my Post.🔝
Thank you for visiting my blog.
You Can As Well Join Me On Other Social Media Platform.
Twitter:
Check out Matthew O. Akinlotan [steemit @mattsanthonyit ] (@mattsanthonyit): https://twitter.com/mattsanthonyit?s=09
Instagram:
https://instagram.com/officialoluwagb...
YouTube:
[https://m.youtube.com/channel/UCPBPk8al3dnLy5xAWnbWT1w
Facebook:
( https://mobile.facebook.com/akinlotan...)
Steemit:
⬇️⬇️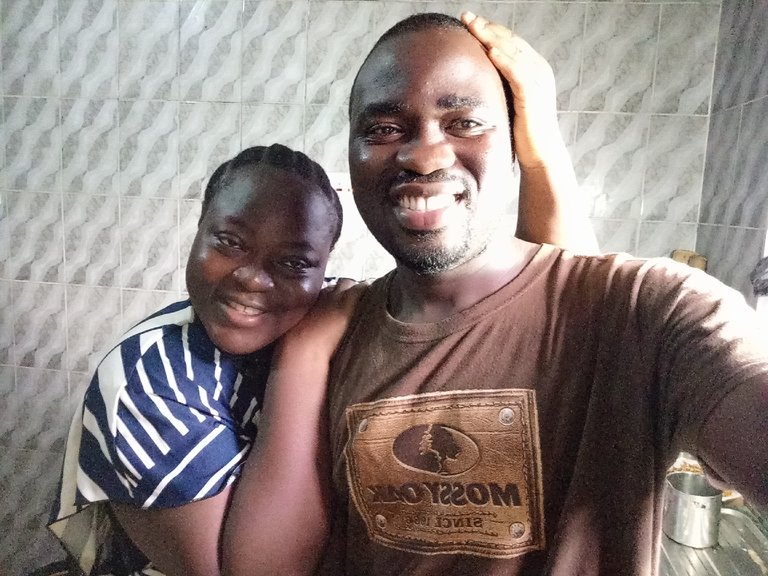 Matthew is a farmer and lover of steem. Steem has really helped my life to grow more healthier than I was, Steem testimony. I'm a Dad, husband and a hustler. Farmer who loves animals, he practice what he preaches . He is also a Photographer, Traveller , Mr Chef ( Loves Cooking) and above all, he is a blogger and a vlogger♣️♠️