Hi Steemit Family!
Here is a little something I threw together earlier. A chocolate carrot cake. It's just carrot cake with a big spoonful of organic cocoa added and it is pretty awesome!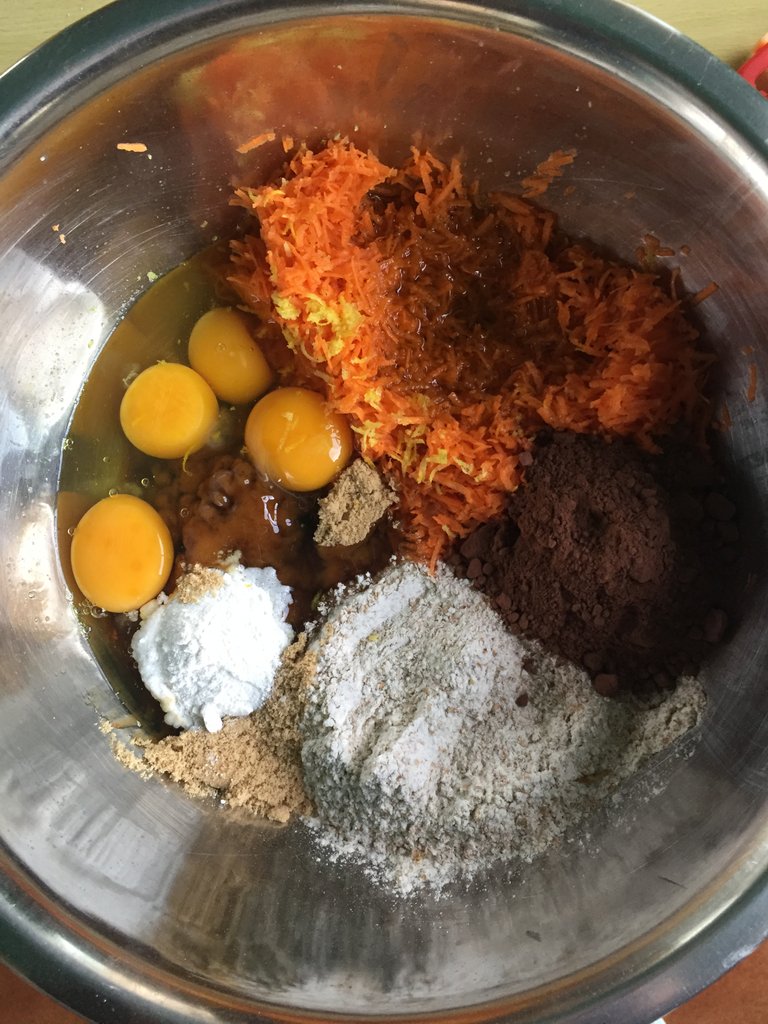 So what is in my bowl? Fine grated carrots, eggs, baking powder, organic brown sugar, grated lemon zest, olive oil, pink salt, organic brown sugar, organic brown flour,
I am mostly an intuitive cook. This was no exception. No weighing of ingredients- I Just go with what looks right to me.
When I make a recipe for the first time I will follow a recipe to learn amounts of ingredients but beyond that it's all from memory and visuals.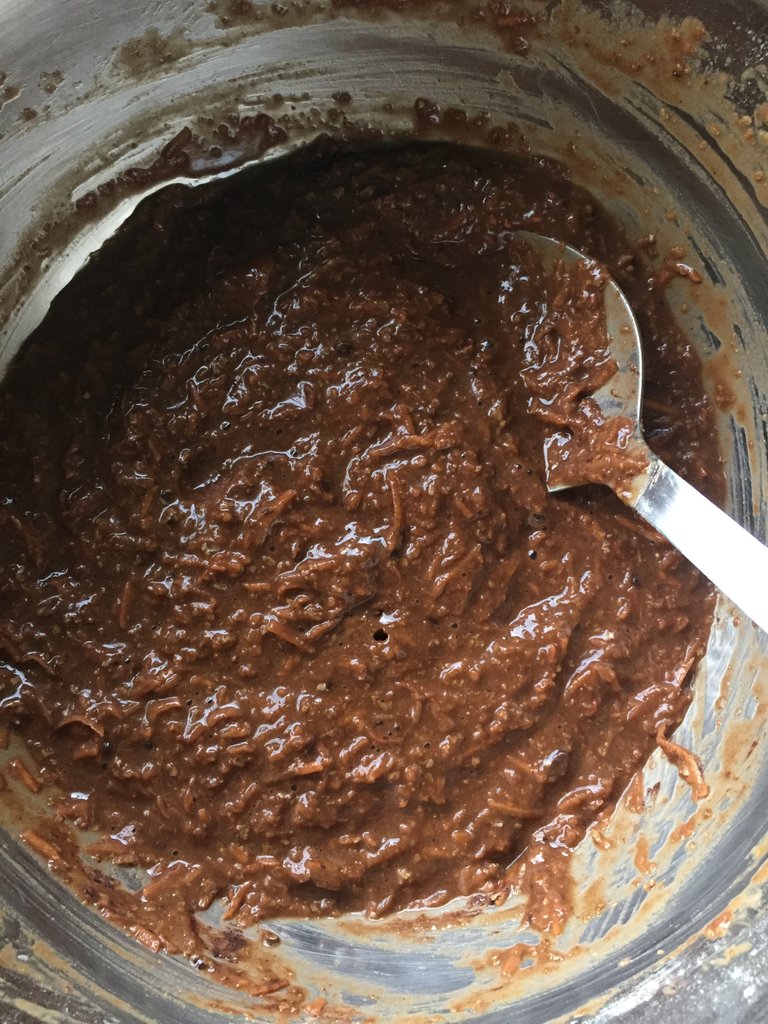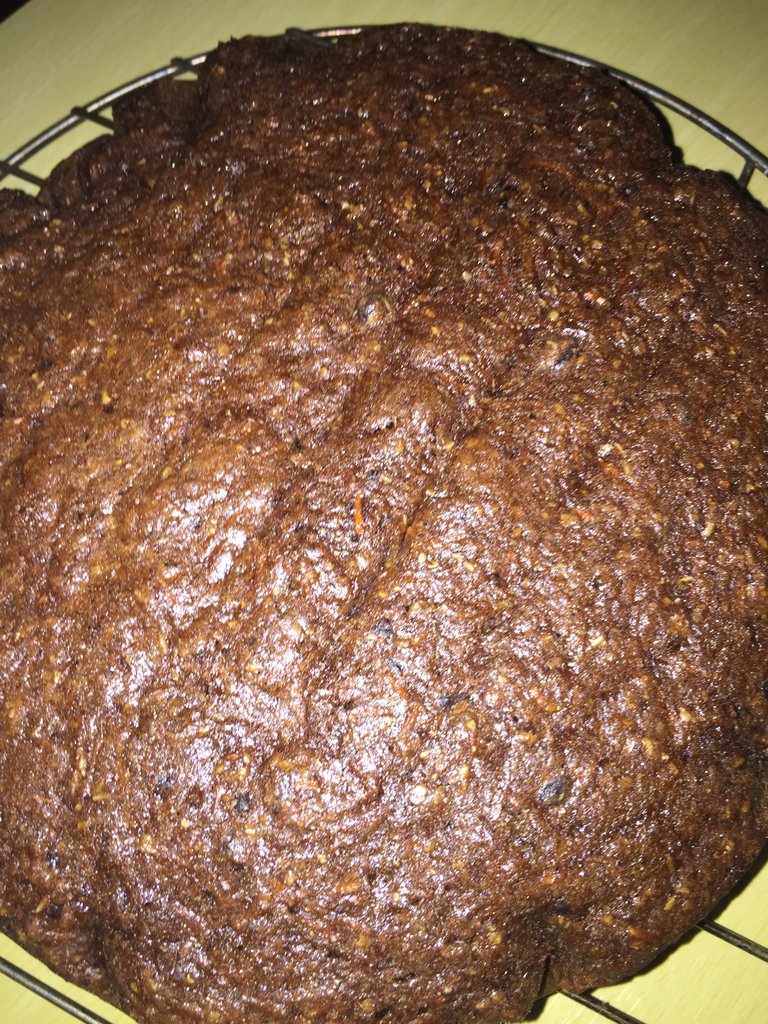 Topped with a mixture of cream cheese, organic cocoa, organic brown sugar and organic vanilla essence.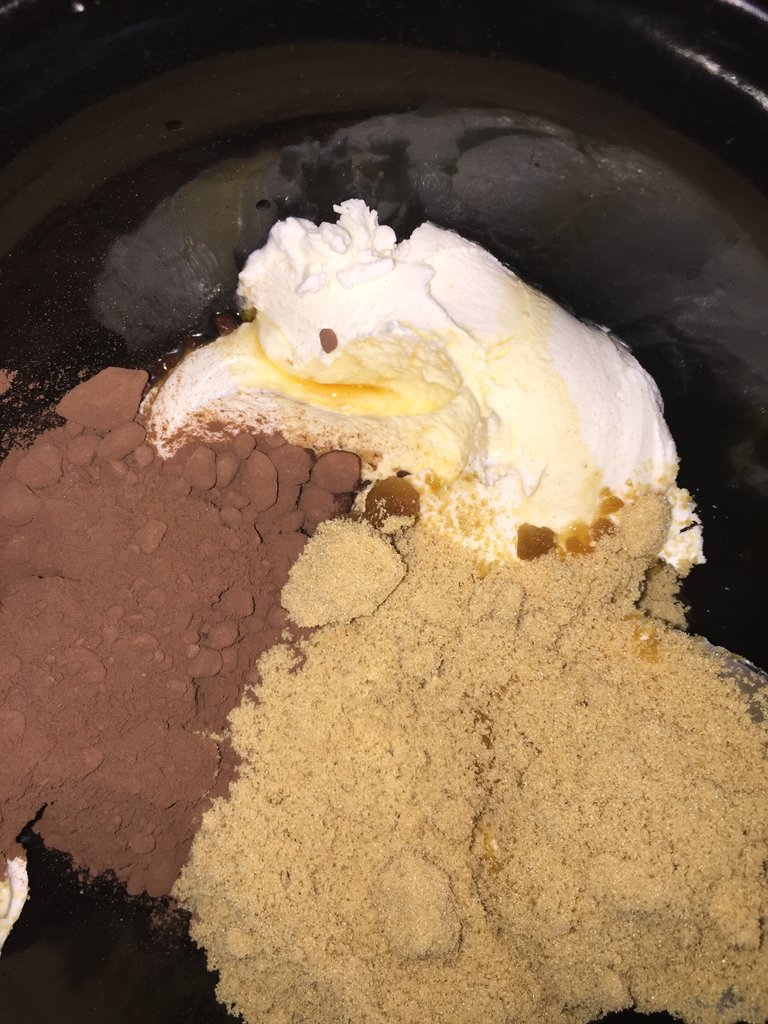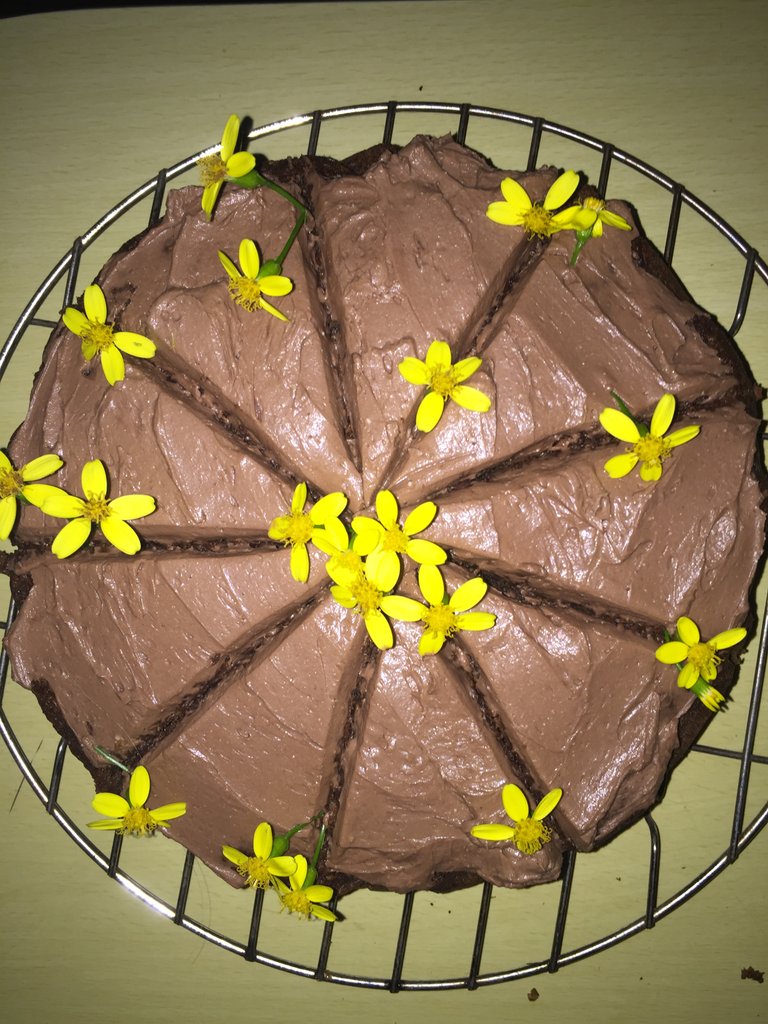 It was so delicious - soft, moist and flavoursome.