By request, here is another post on food. I cooked some special spaghetti for dinner and decided to share it.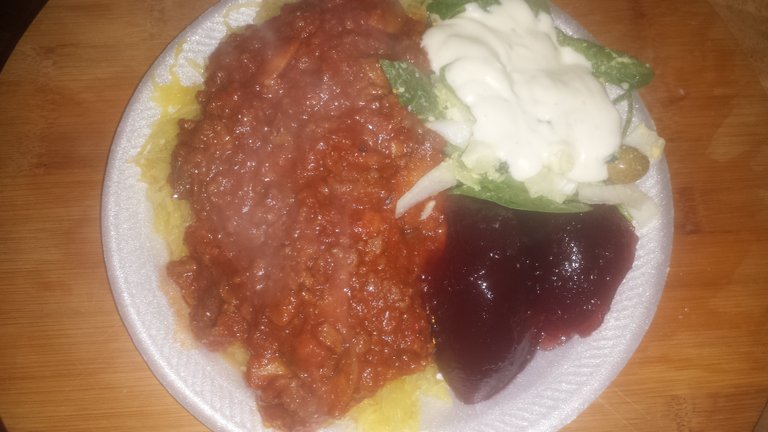 This is special because it is all from scratch. While cooking down the tomatoes for my sauce, I steamed the spaghetti squash, which avoids the problem of too much moisture in the noodles.
Then the mushrooms and onions were sautéed in butter with oregano and garlic, because the spices bloomin oil under heat.
When done, the meat is added and browned, and the concentrated tomatoes are added. I add a little cocoa powder, because it is a reference spice, and makes the rest of the spices taste spicier. I also add some chili powder, because it is a nice support flavor, and Himalayan sea salt to taste.
Then I simmer it while I prepare the noodles. The spaghetti squash is easy to scoop out and fluff, with butter. Use care, because the heat is steam hot!
The plate is then easy to prepare. The noodles (without needing draining and patting off excess water) serve easy, the sauce is thick, and I sprinkled on a little Parmesan cheese. Add a nice salad with ranch, and cranberry sauce (because I like it, LOL); and dinner is served!
Hope this gives you some cooking ideas!
:)>