I found a new favorite way to eat turkey and dressing. The main problem with turkey is that it tends to be dry, especially the white meat. I found out, while we were serving so many meals that adding the turkey to the turkey gravy; really moistens it up!
Here is the perfect plate: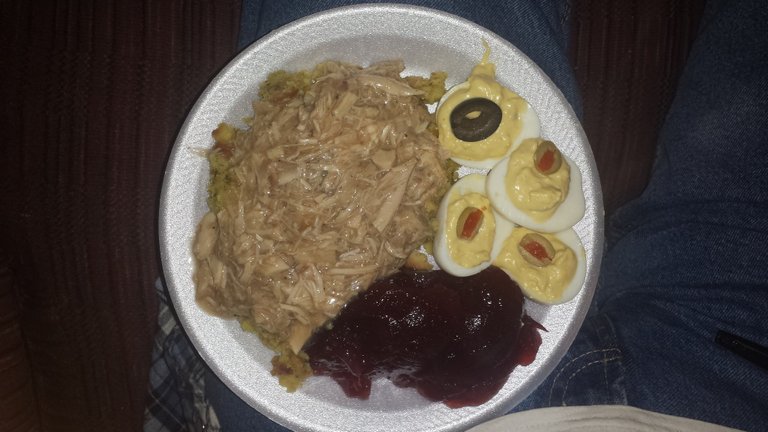 First I put down some dressing, then I covered it with turkey in gravy. Adding deviled eggs, because I like them, and cranberry jelly because it IS Thanksgiving, completes the plate.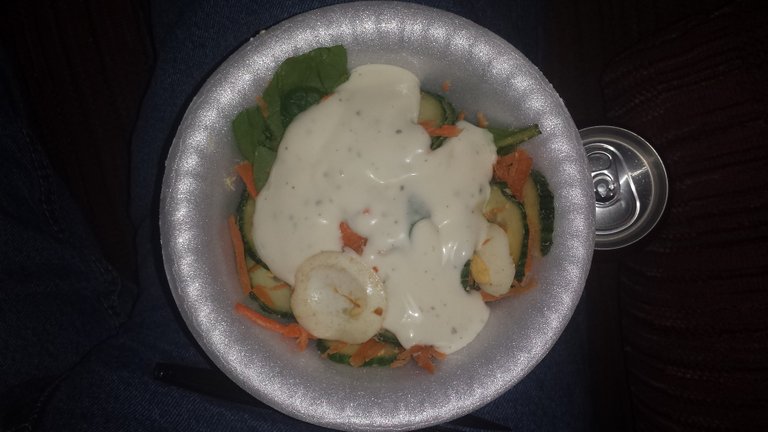 Combine with a spinach based "kitchen sink" salad with blue cheese dressing, and the day is perfect.