Thanksgiving Day was one last chance to feed the homeless turkey. We were able to meet at the Denver House, which gave us an inside place to serve for a change! The Denver House is a local non profit that received an old money house to use, but has almost no budget.
We actually have a dining room this time!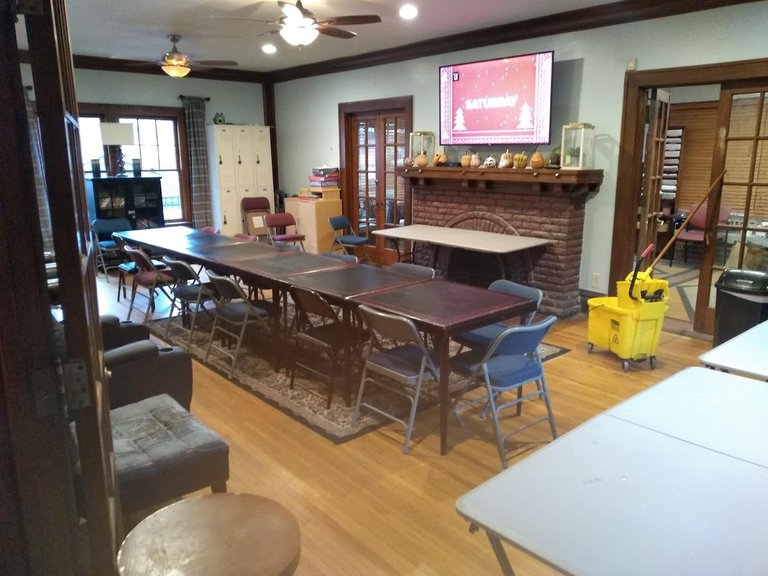 AND a serving room!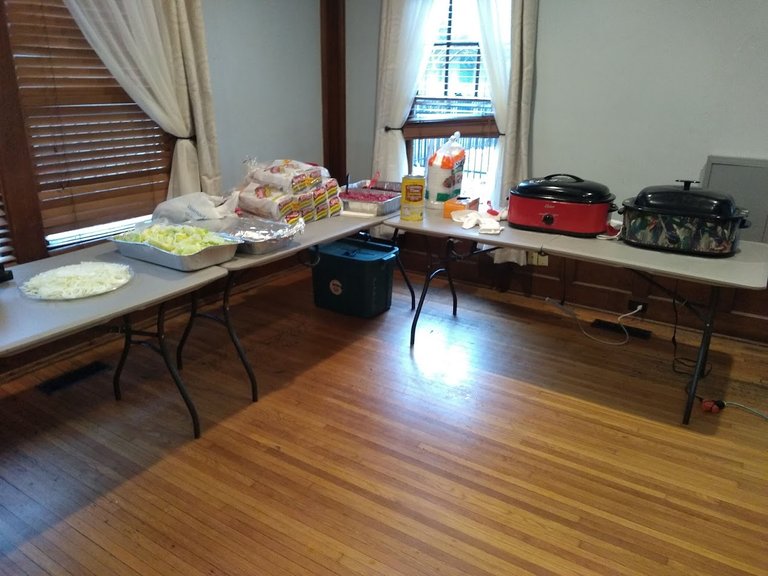 We had desserts donated: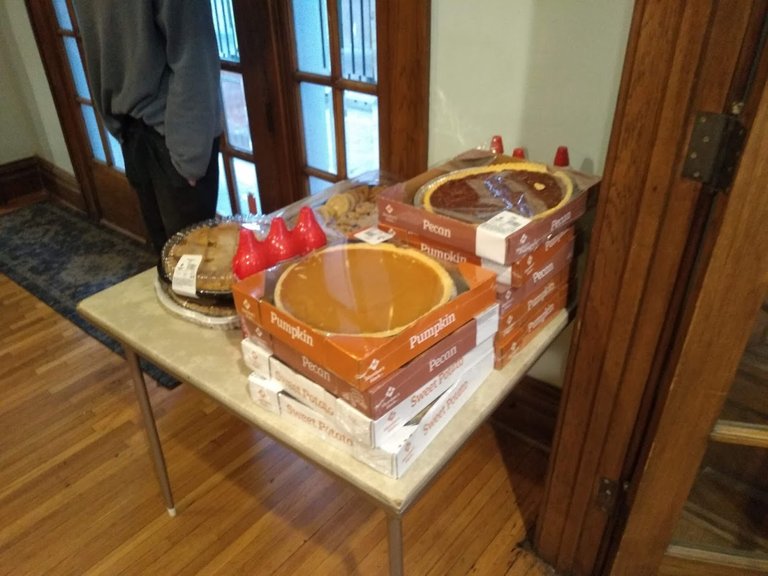 They begin to arrive: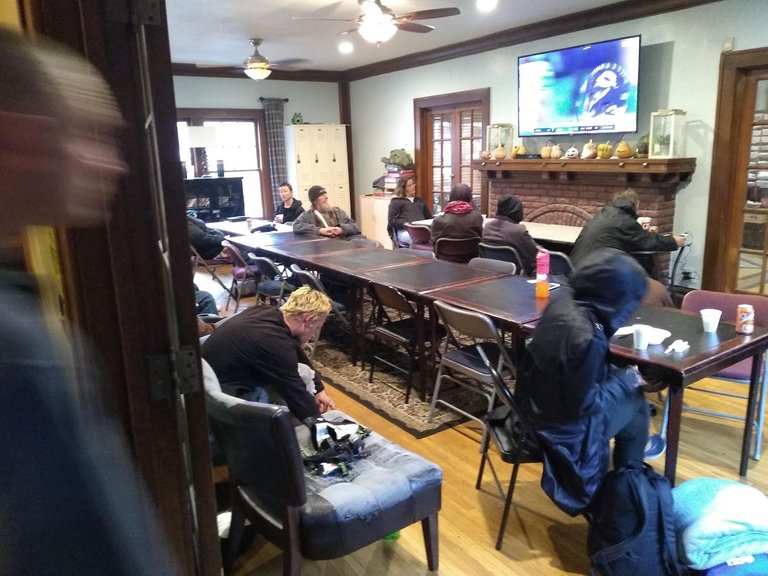 And stack up a little while we get ready: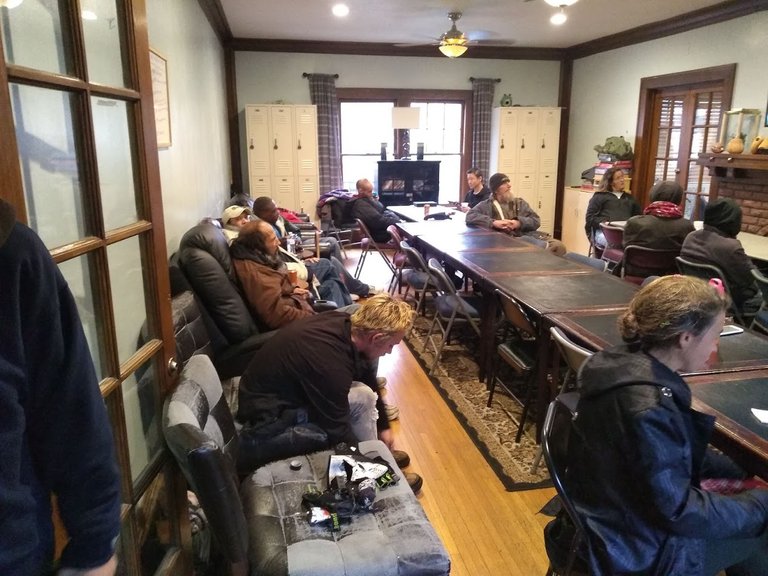 We blew some breakers, but got that worked out with some power cords: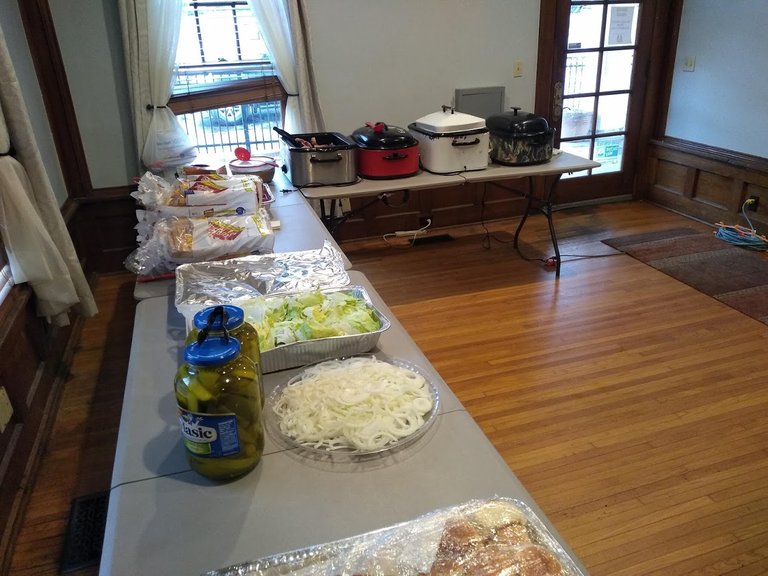 Checking in at the Denver House before the feed started: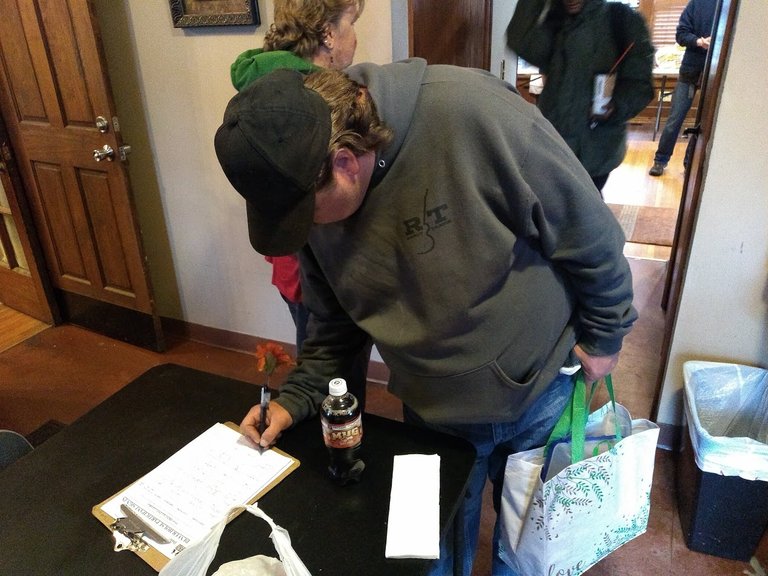 First time we had a coffee maker that wasn't running on our generators, smelled great!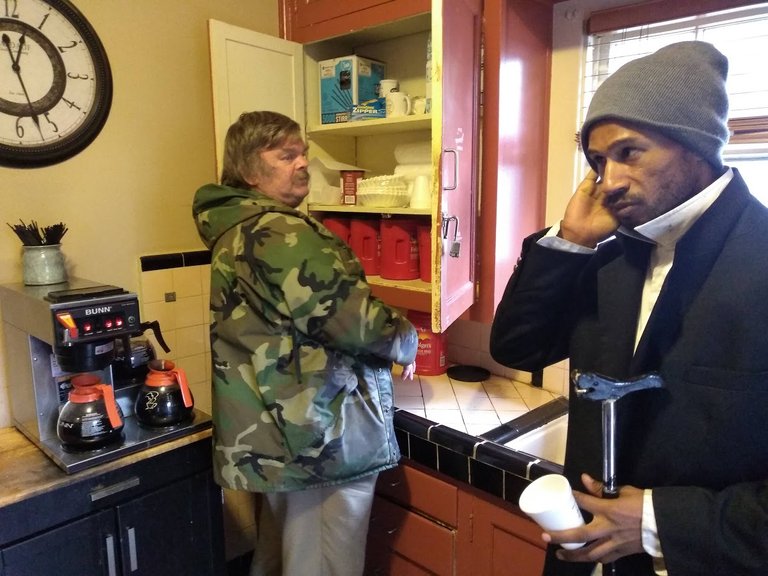 The line begins forming: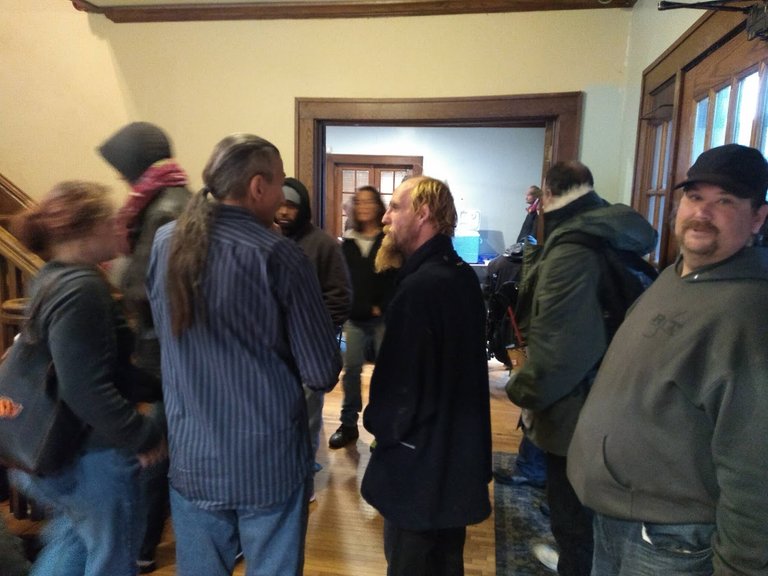 Serving begins: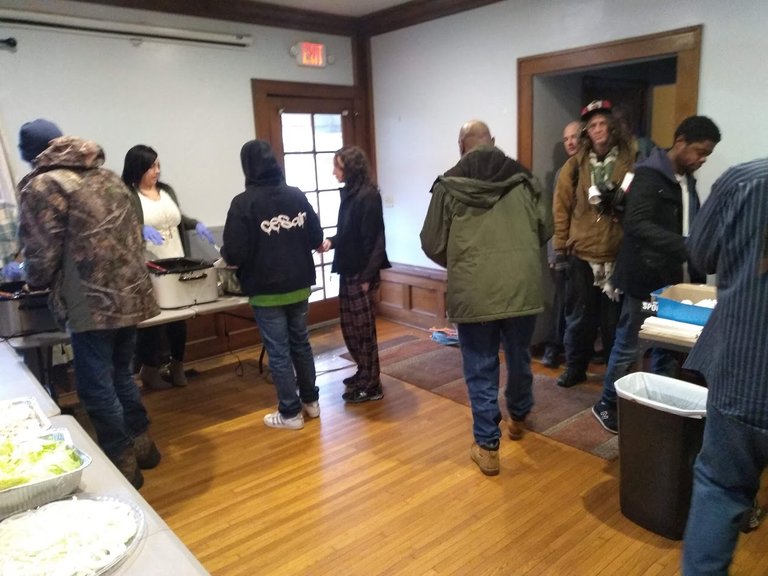 Loading up the plates is an artform....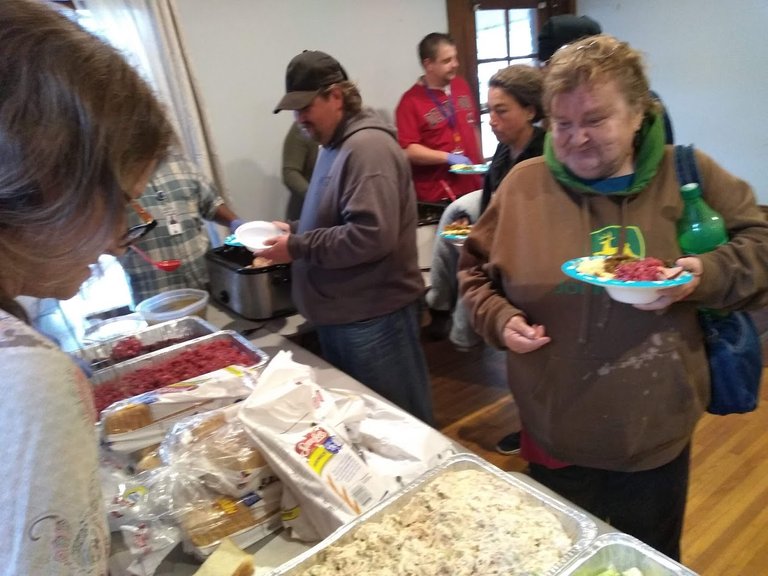 We had plenty of food, GOD plans better than we do!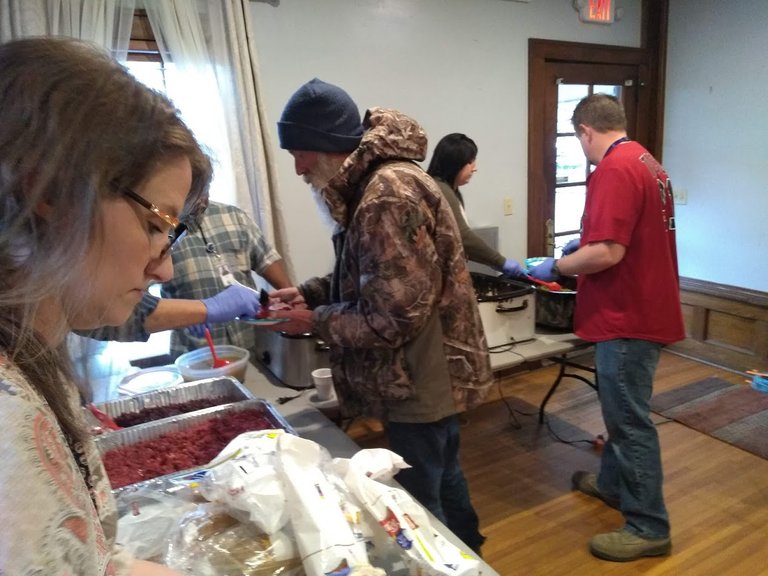 They were coming in layered against the cold: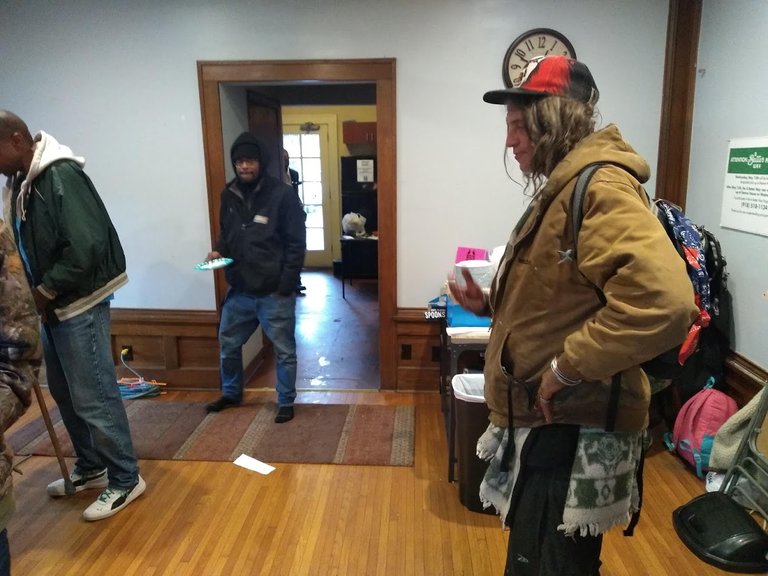 Some of our servers during a lull: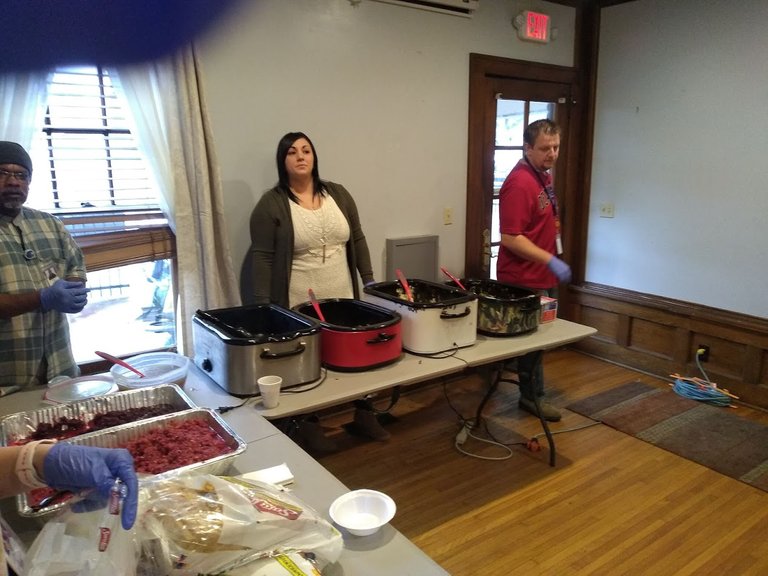 Two hours after we started, we found the end of the line: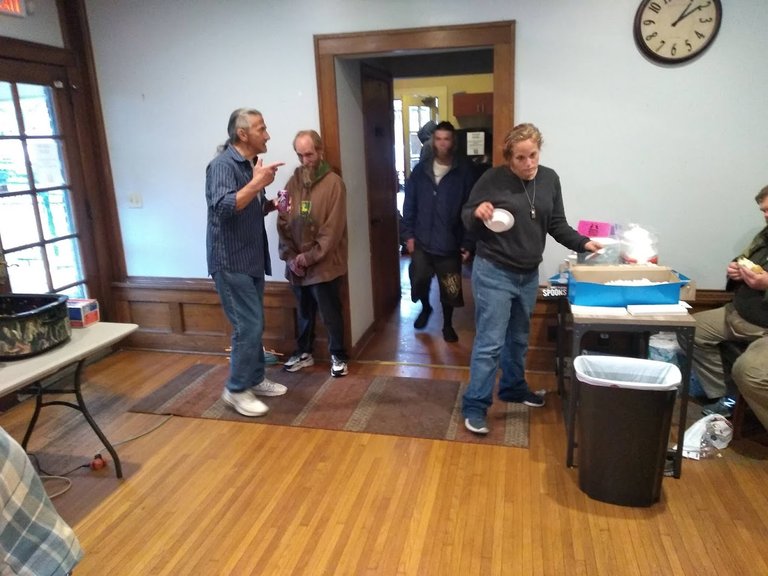 Everyone had all they could hold, and we served about 200, not counting the seconds. It was slower than normal, because serving in a parking lot is a lot quicker, since it is so open. This was a lot nicer, even being slower.
The end of the day was a good tired, but I am glad we are past it, even though this is the toughest time of the year!
I think I will go home, and sleep for a week....