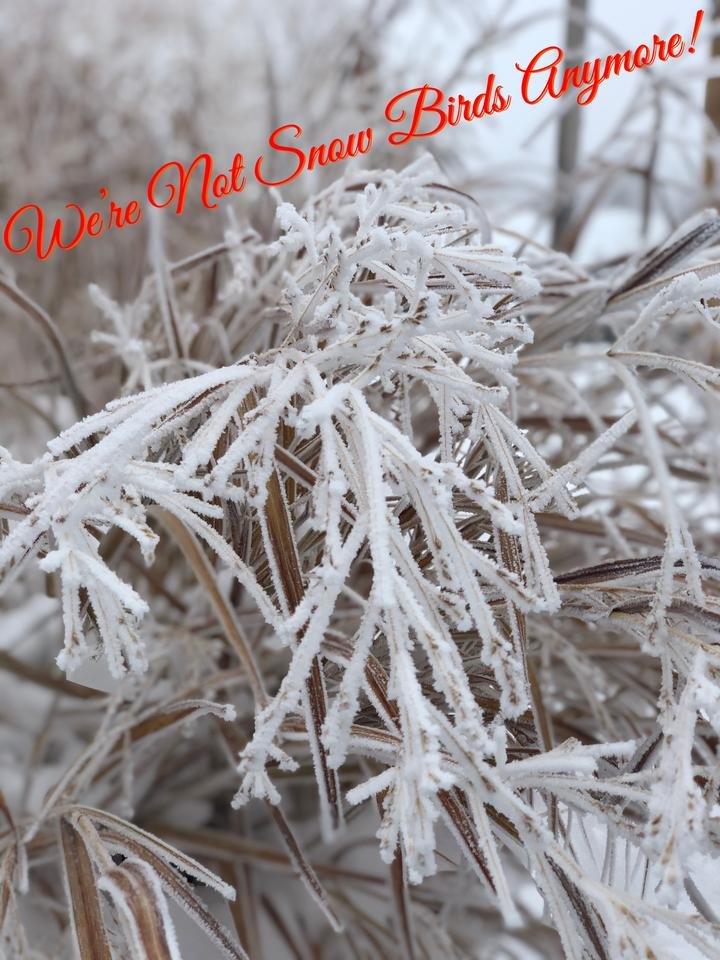 The Birds have safely migrated south again!

---
Wow! That was one cold holiday my friends! Driving through a white-knuckle white-out on the way to the airport was more than enough for these two Birds! After 5 days of oh-so-cold weather we were more than happy to head south. Spending time with the little one was certainly a treat but I have to say…
---
There's no place like home!
---
With a nice bike ride under our belt this morning, I spent a little time preparing a healthy treat to start the new week. Holidays and traveling can be a wee bit hard on the system so I thought I would whip up something high in fiber and low in sugar! Believe it or not we didn't enjoy any chocolate on our trip so I definitely needed to include chocolate in this recipe!
---
High fiber? We love those nuts..
Walnuts, cashews, almonds, pepitas, pecans and dried cranberries (1/2 cup each) to start with!
Don't forget the Bird seed…
Hemp (1/4 cup), Chia (3 tbsp.) and Flax (1/4 cup) added to the mix. Grab your favorite knife or food processor! Time to Chop!
Good old Walter…
the food processor to the rescue! Believe it or not, Walter was a wedding present from my dad, over 42 years ago! He weighs a ton, but boy he does the job!
Love that Sunbutter…
just 1 cup mixed with Maple Syrup (4 tbsp), Coconut Oil (2 tbsp.) and Vanilla (2 tsp) to create the "glue". We'll just mix this with our chopped nut and seed mixture and press it into a parchment lined baking dish.
The kids will love this…
especially for those moments when dinner isn't quite ready. I had forgotten how hungry those little ones get. We couldn't get the food on the table fast enough when he was hungry! We finished our snack bars with a bit of dark chocolate! 2/3 cups melted with a tablespoon of coconut oil, poured over the top and chilled until the chocolate hardens! Chocolate always helps make everything better!
Sliced and ready! Nutty Chocolate Holiday Relief!
---
I left a container of these bars with the kids. I know they appreciated them especially when the little guy was over-the-top hungry, lol. Definitely a nice alternative to those rich holiday desserts too! I hope you'll try them, your family and friends will thank you! Thanks for stopping in today!
---
And as always, blessings to you all!
---
---
---

---