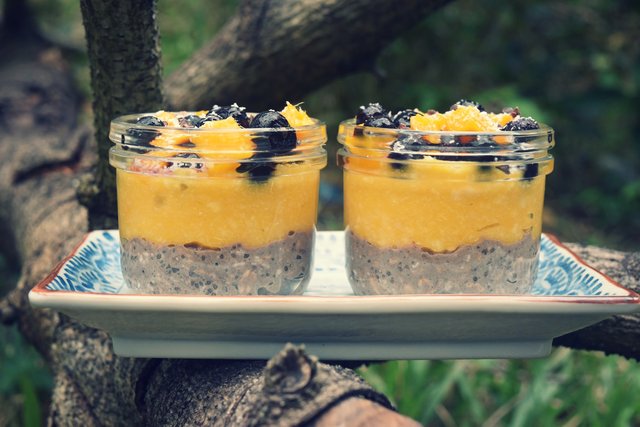 Overnight oats are the perfect on-the-go breakfast! Especially when made with fresh mangoes and guava from the garden. Nothing beats the flavor of homegrown. Too bad we don't have fresh blueberries as this would have made it even better. But the frozen ones we get here are not bad either. At least I still got my berry fix once in a while.
I have tried many times to get some berries growing here in the tropics without much success 😒 But hey, not complaining as we got so many other lovely tropical fruits.
I was actually so pleased to find this overripe guava while going on a mango harvest tour the other day. Though we had many guavas earlier this year I must have missed this little overripe guy.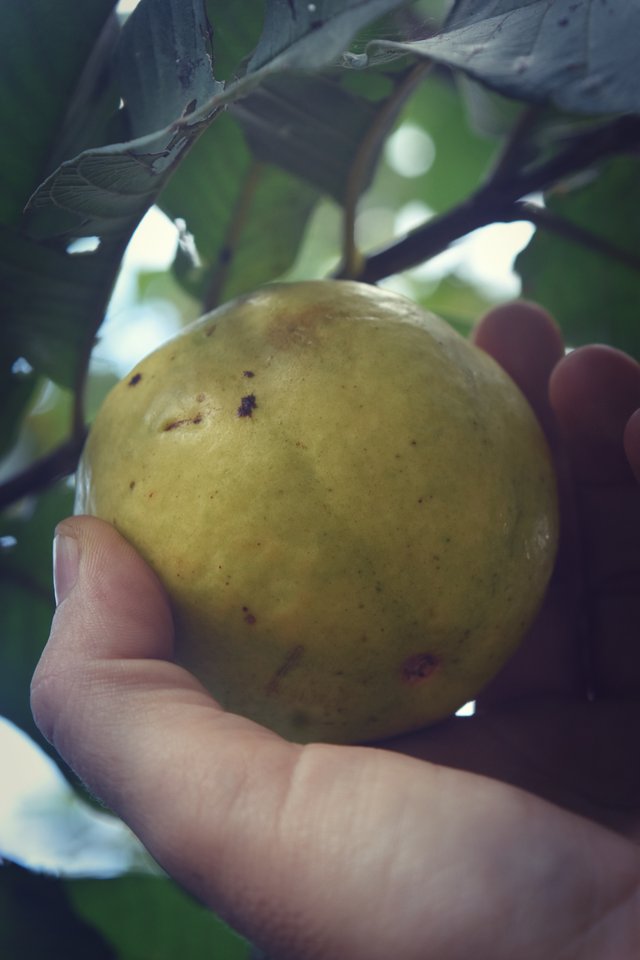 BLUEBERRY-GUAVA-MANGO OVERNIGHT OATS
---
If you are anything like me, then the mornings might be quite hectic. These days I even have my green smoothies as an afternoon, post-workout snack as I am often guilty of sacrificing a delicious breakfast for a few extra minutes of sleep.
Ever since I have to get up at 4:30am for work sleep has been more important to me than my green morning drinks. Also, downing a green smoothie just before you hit the road is not the best idea. No public bathrooms on my road and I kindly say no to the snake-infested bushes when it is still pitch black outside lol.
That's where make-ahead breakfasts as overnight oats or chia puddings come to play. Lately, I have been hooked to these sweet little jars of morning bliss.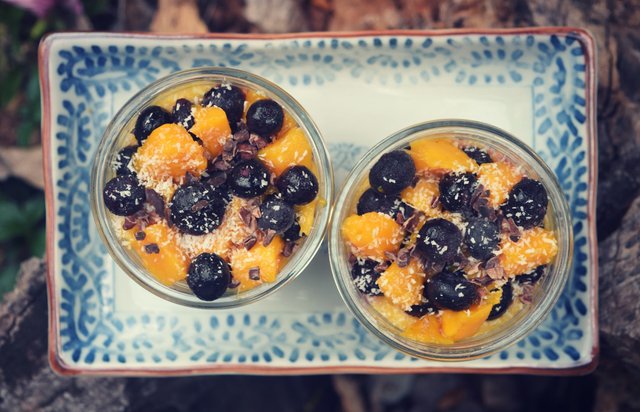 INGREDIENTS (makes 2 jars)
---
1/2 cup rolled oats
1 tbsp chia seeds
2/3 cup unsweetened almond milk
Acai powder (optional)
1 mango straight from the garden
1 guava (the ones we have in the garden are the white variety)
1/2 cup blueberries, I used frozen
Desiccated coconut
Raw cacao nibs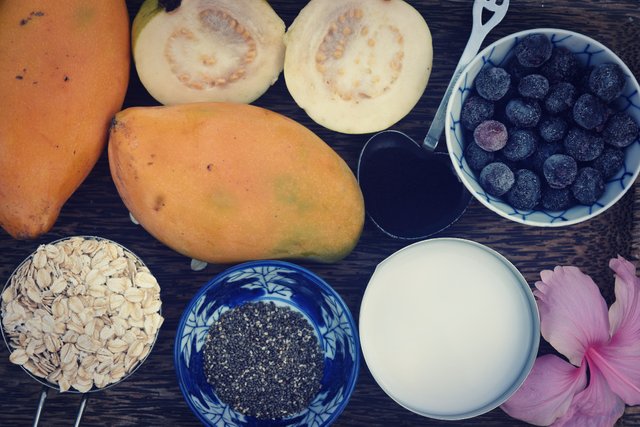 INSTRUCTIONS
---
Add oats, chia seeds, almond milk, and acai powder to a bowl and mix well. Let set in the fridge overnight.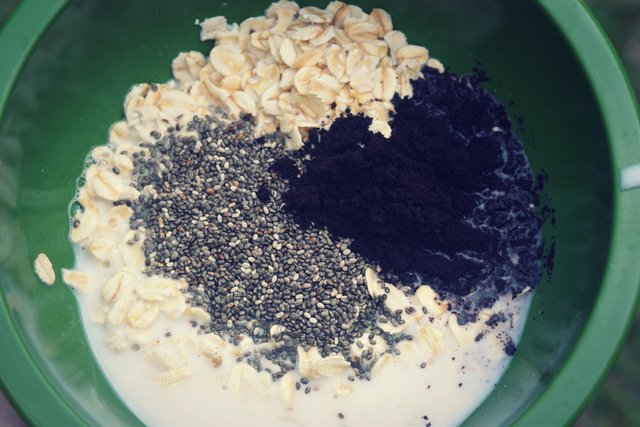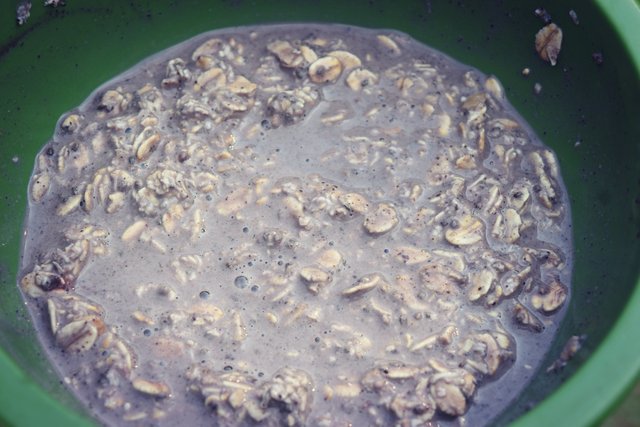 Blend half a mango with the guava and set in the fridge. Cut the other half of the mango into small cubes. Set aside in the fridge.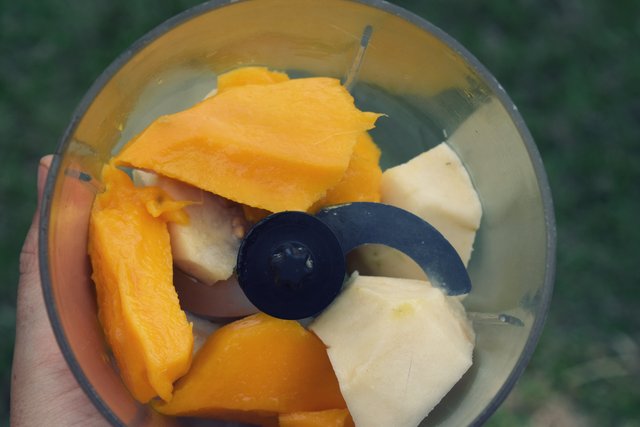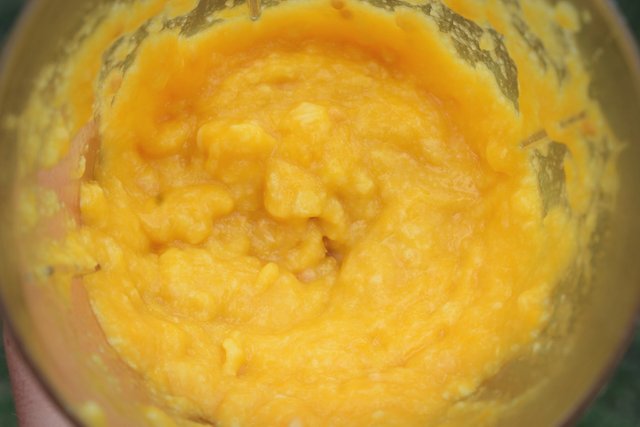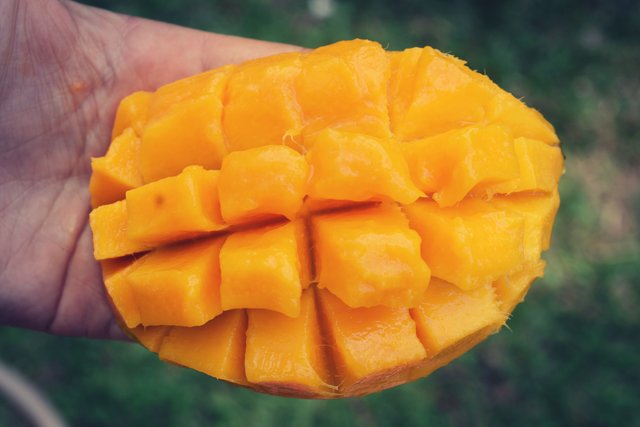 In the morning, layer a jar with the oat mixture. Then add a layer of the mixed mango and guava. Top with fresh mango cubes, blueberries and finish with a sprinkle of desiccated coconut and raw cacao nibs.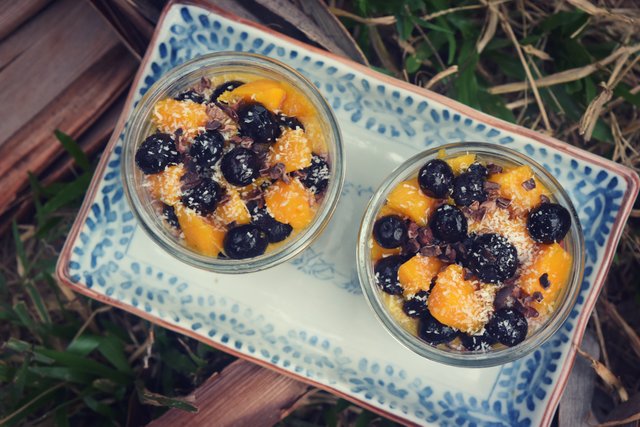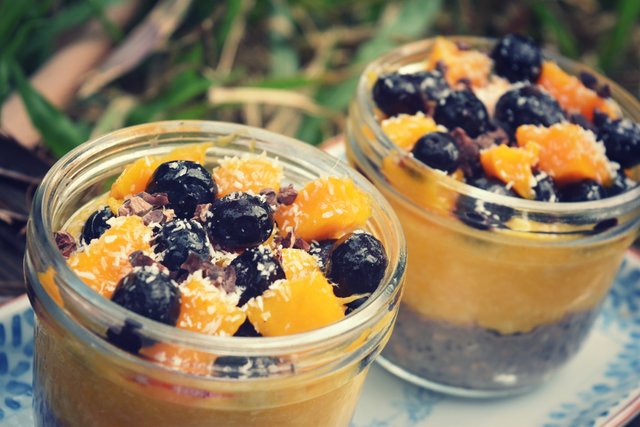 Close the jar and you are good to go!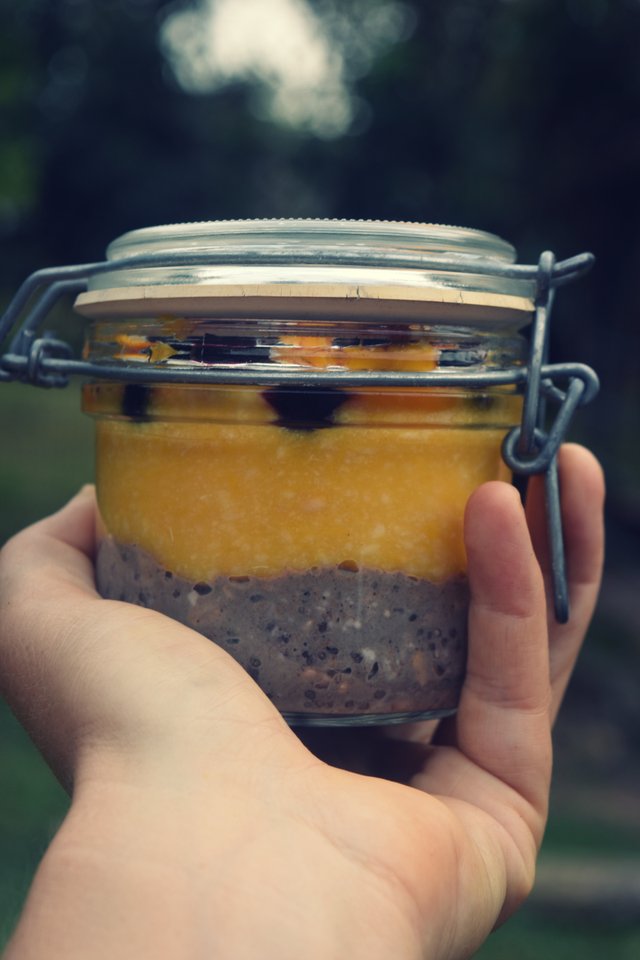 This is my entry to the Qurator's Tasty Tuesday #111. Are you a foodie too? Check out this lovely weekly steemit contest.
---
WISHING YOU ALL A WONDERFUL DAY ღ ღ ღ
---

ALL CONTENT IS MINE AND ORIGINAL!
PICTURE(s) TAKEN WITH NIKON D5600
---
LET'S CONNECT!
---
Website - Facebook - Google+ - Twitter - Pinterest - YouTube
---
🥑🍓🍆 FIND MORE YUMMY PLANT-BASED CREATIONS BELOW 🥑🍓🍆
---