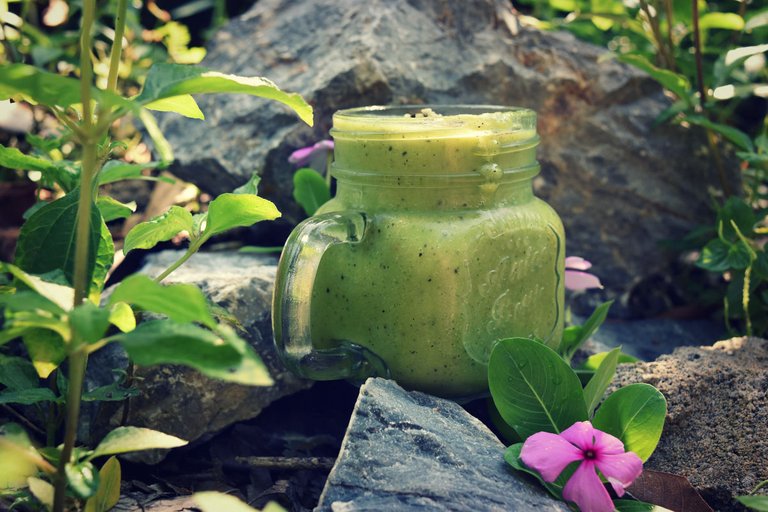 Good morning steemit. I hope you all had a great weekend and are ready to rock the new week. I am also off on Monday's since our bakery is closed and I have a road trip planned with a good friend.
Though we are not going far, the trip will take us through 18km of stunning countryside bumpy, dirt roads until we reach one of Kampot's famous pepper farms with an infinity pool and stunning view on the mountains.
That's what we got planned for the day. We are leaving at 10-11 am. Since I am a very early riser that gives me some time to play around in the kitchen before we go.
I found some pandan plants and started growing my own so making a pandan extract and chia pudding before we hit the road. Recipes and pics of our trip coming later.
What are you up to today?
Ohh and of course first things first...... GREEN SMOOTHIE TIME. So much plant love to get this wonderful day started. The cooler, windy, sunny tropical season is upon us.....
My favorite season for sure. Combined with this green smoothie.... pure morning bliss.
Never heard of Moringa? Let me quickly introduce to one of my favorite greens
---
To be honest, I didn't know a lot about Moringa either until we visited a local Organic Moringa farm here in Cambodia about 3 years ago. Ever since I have been planting these trees which grow from seed to tree in less than a year.
Though moringa powder has received a lot of attention as a superfood in powder form..... it is expensive and uses of powder are limited. So if you live in a milder climate.... start growing your own. The seeds are cheap and the tree grows so fast. If you plant some seeds today you will be able to harvest leaves in about a few months and have a beautiful big tree in less than a year with an unlimited supply.
We use fresh leaves in smoothies, juices, dressings, salads, soups, and every other dish that could use some green. It tastes like spinach but way better. And it is even more nutritious than spinach or kale.
In Africa, they call it the "Miracle Tree" because aside from battling malnutrition, it also helps prevent water pollution, and cures different kinds of illnesses.
The leaves are a great source of calcium and are rich in many other essential vitamins and minerals. It also has more protein, potassium, and more vitamin C than most other food sources.
This is what our 10-month-old tree looks like......
---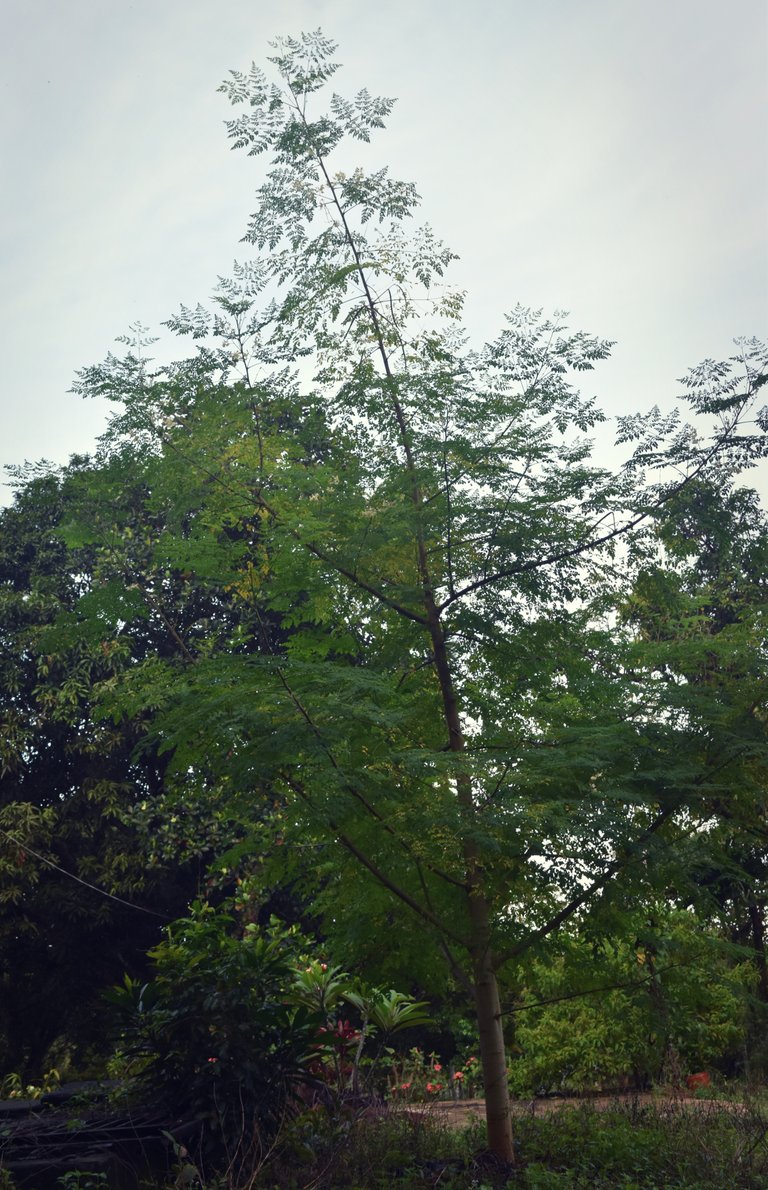 The nutritious and delicious leaves
---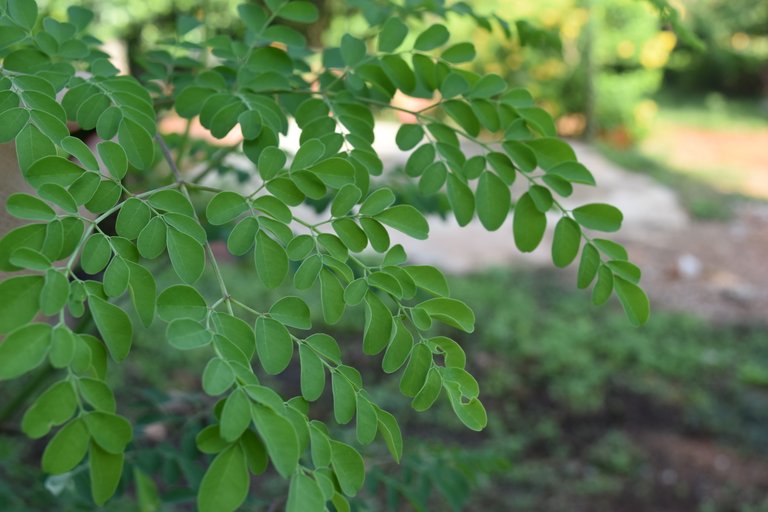 Some pics of our farm visit
---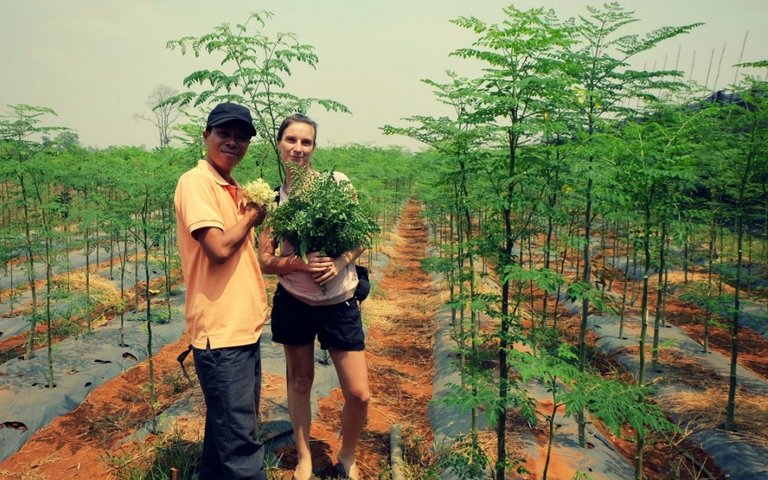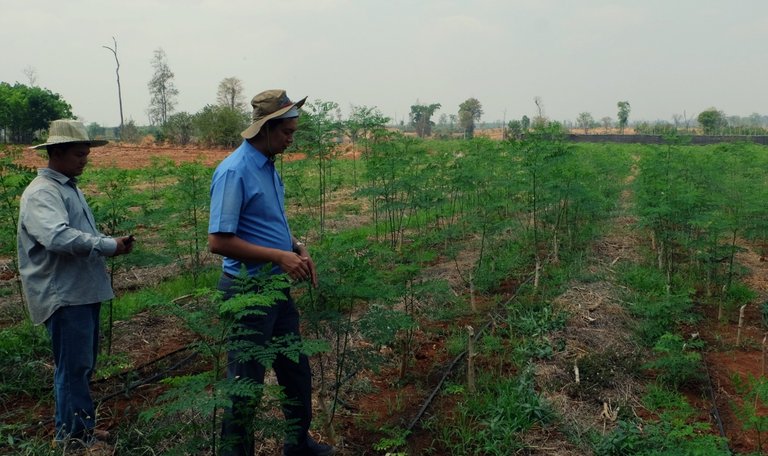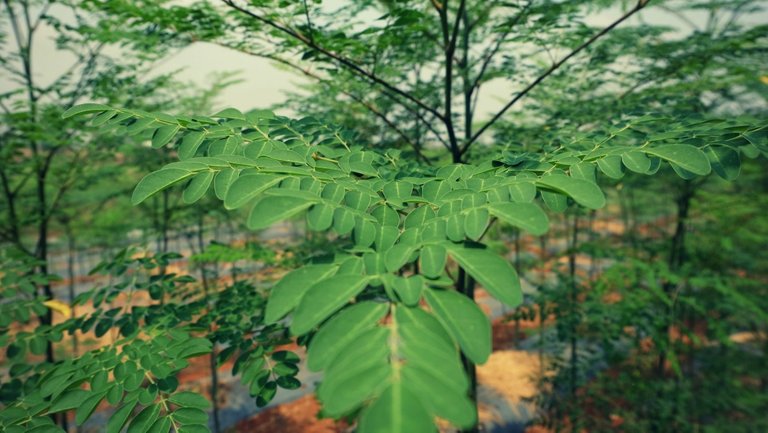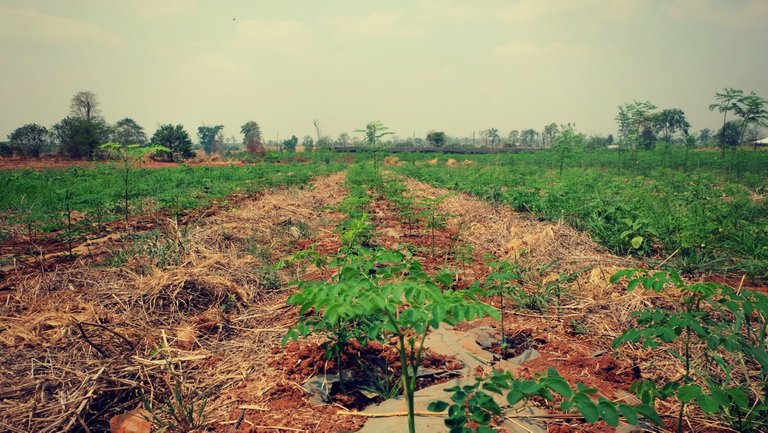 CLICK HERE for the full moringa farm story.
---
DETOXING APPLE, GINGER, MORINGA MORNING LOVE ღ ღ ღ
---
INGREDIENTS (SERVES 2 FOR BREAKFAST)
---
3 cups fresh moringa leaves (or use spinach instead)
2 cups unsweetened almond milk, I used homemade
1 big banana or 3 tropical small bananas
2 big apples, core removed
1/2 inch ginger, peeled (or add to taste)
1-2 tbsp hemp hearts (save some for topping)
FYI: CLICK HERE to learn how to make your nut milk. It is super easy and so much better.
---
DIRECTIONS
---
Blend fresh moringa leaves and almond milk until smooth. Add remaining ingredients and blend again. If the smoothie is too thick, add more water or almond milk and blend again until smooth. If you have a high-speed blender you can throw in everything at once
.
Optional: Top with extra hemp hearts or other superfoods/toppings you like.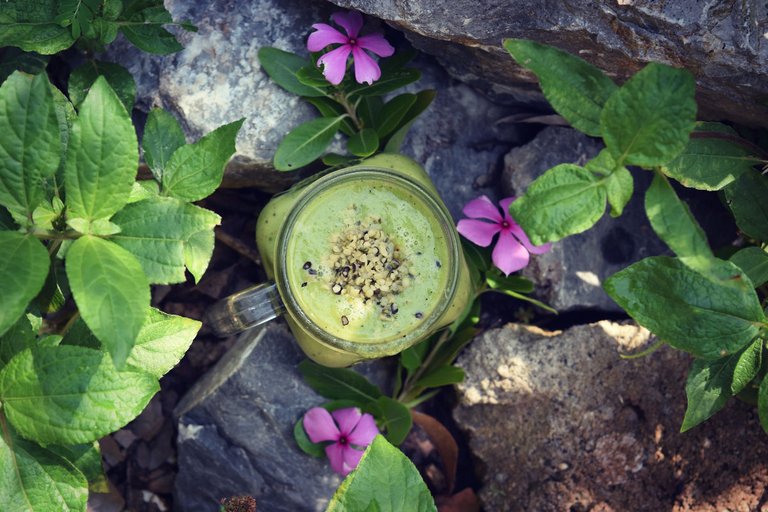 This is my entry to the Qurator's Tasty Tuesday #103. Are you a foodie too? Check out this lovely weekly steemit contest.
---
WISHING YOU ALL A WONDERFUL DAY ღ ღ ღ
---

FYI: For green smoothie tips, tricks, and recipes, download my FREE GREEN SMOOTHIE EBOOK HERE!
---
ALL CONTENT IS MINE AND ORIGINAL!
PICTURE(s) TAKEN WITH NIKON D5600
---
LET'S CONNECT!
---
Website - Facebook - Google+ - Twitter - Pinterest - YouTube
---
🥑🍓🍆 FIND MORE YUMMY PLANT-BASED CREATIONS BELOW 🥑🍓🍆
---