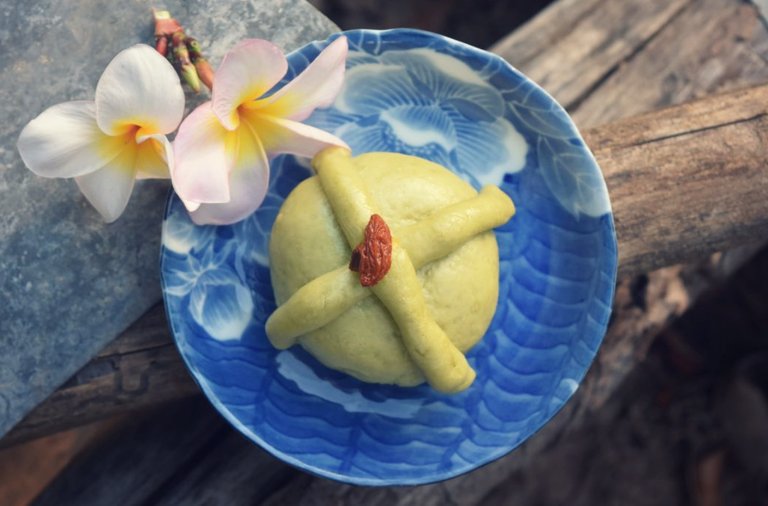 A yummy, sweet twist on the traditional baked hot cross buns. I infused the dough with homemade pandan juice (my latest addiction) and stuffed them with a sweet grated coconut, jicama, citrus filling. Pure bliss.
I have been living in Asia for quite a while, so I am quite familiar with steamed buns. Yet I never tried to make some myself. It was a lot of fun…. And the best part…. now we own a bamboo steam basket lol. So expect more steaming experiments soon.
There is always room for improvement, but my first go on making steamed buns was a success.
Thanks again to TASTY TUESDAY - RICE-ILLICIOUS COOK OFF SEASON 1 for pushing me to use rice flour. A product so abundant were I live but never actually used it in my cooking before until the start of this contest.
---
PANDAN HOT CROSS STEAMED BUNS WITH JICAMA FILLING
---
Mandatory ingredient: rice flour
Category: dessert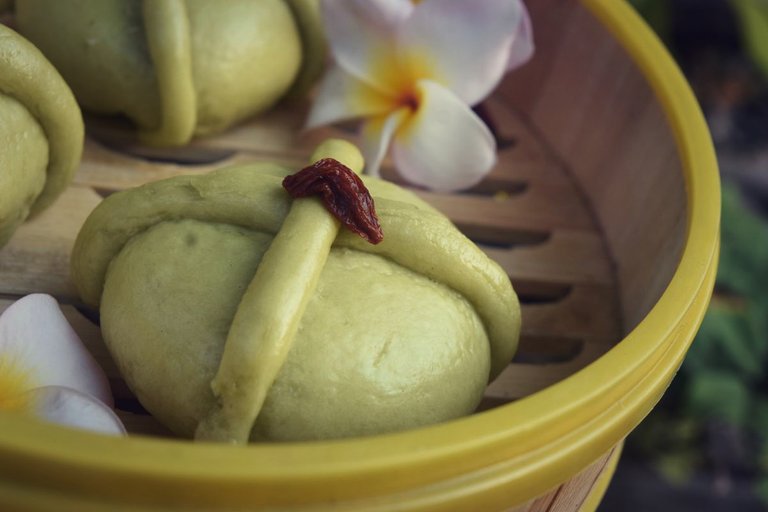 STEP 1: MAKE PANDAN JUICE
---
Not so long ago I posted a full tutorial on how to make pandan juice and extract. Find the blogpost HERE
---
Pandan is often referred to as the Asian vanilla… and to be honest it was love at first bite.
Making pandan juice - that can be used as your liquid in almost any baked good recipe - is super easy. It comes down to cutting, blending, straining the leaves.
Ratio: 30 grams leaves need to be blended with 1 cup of water. I harvested about 45 grams and blended the leaves with 1.5 cup water.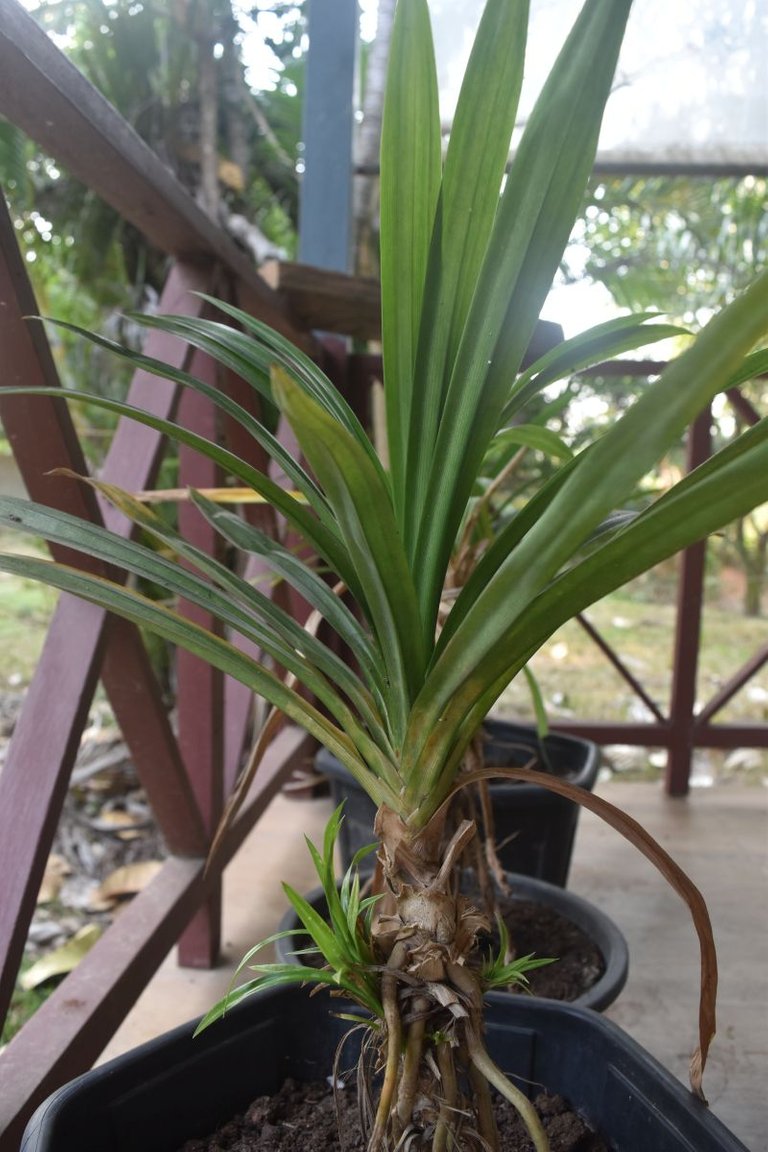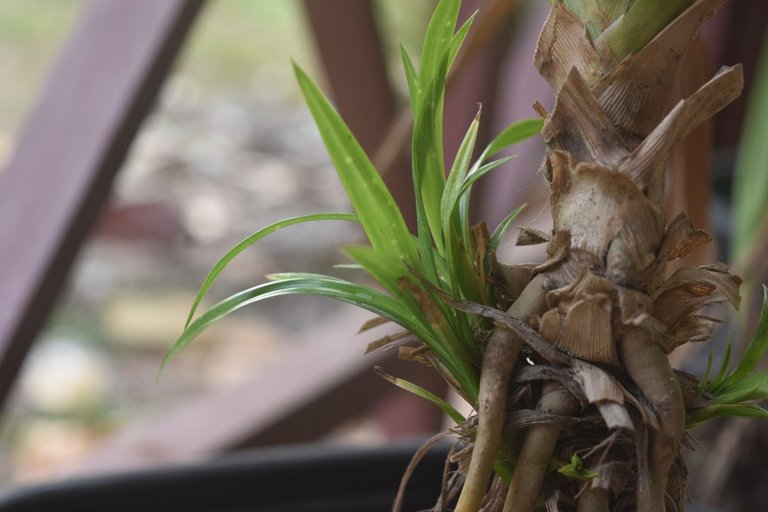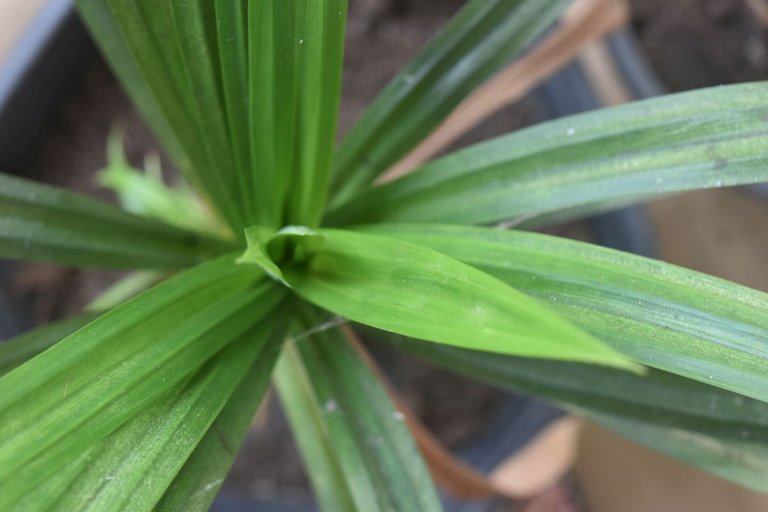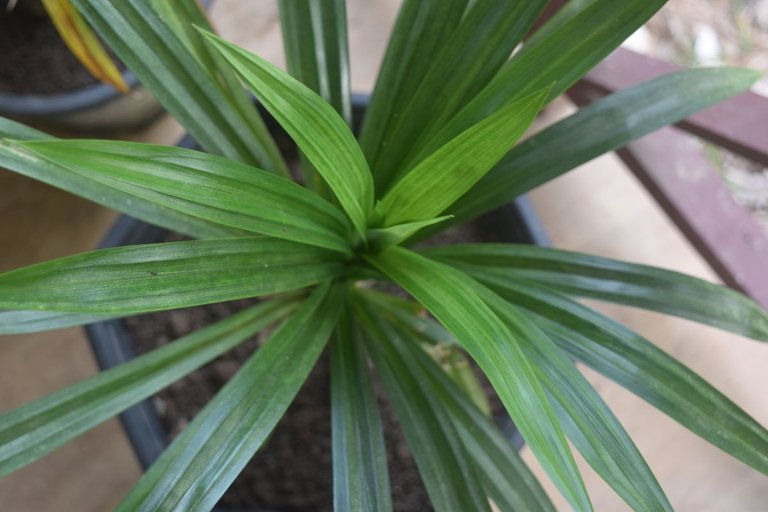 Freshly made juice
---
Click the link above for the full tutorial.
FYI: you can keep the fresh juice about 1 week in the fridge. After that, it will start to lose its flavor.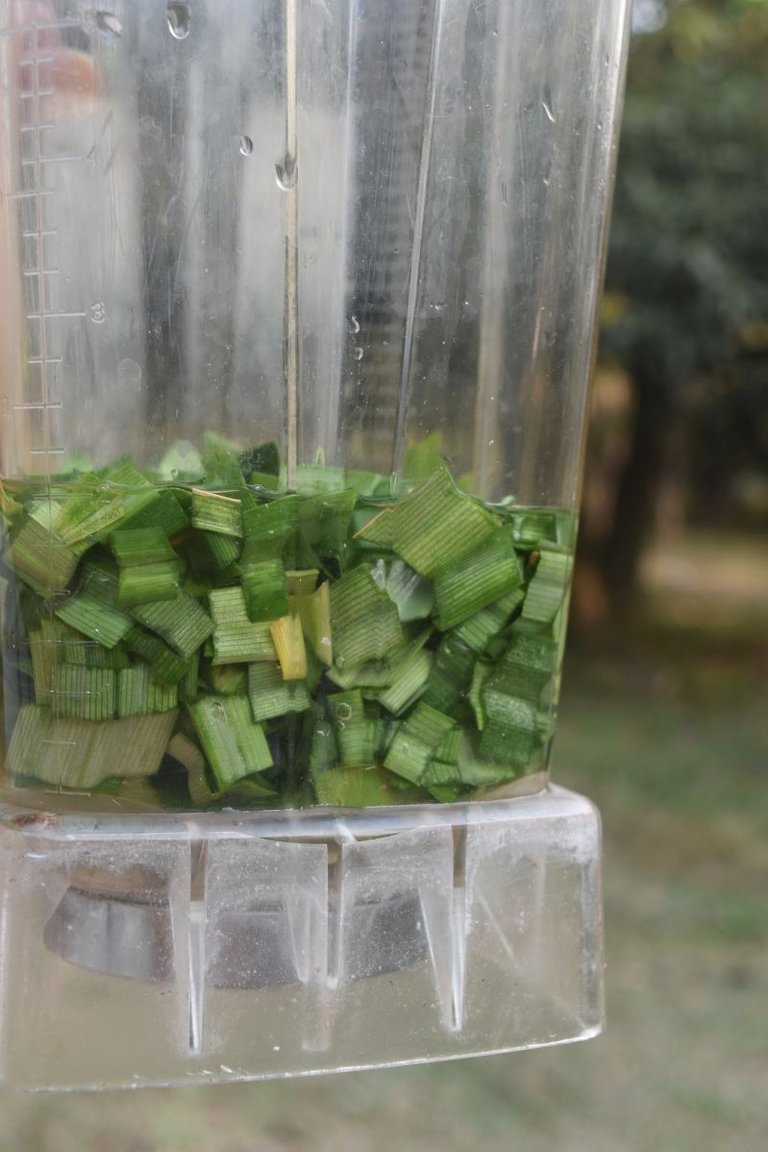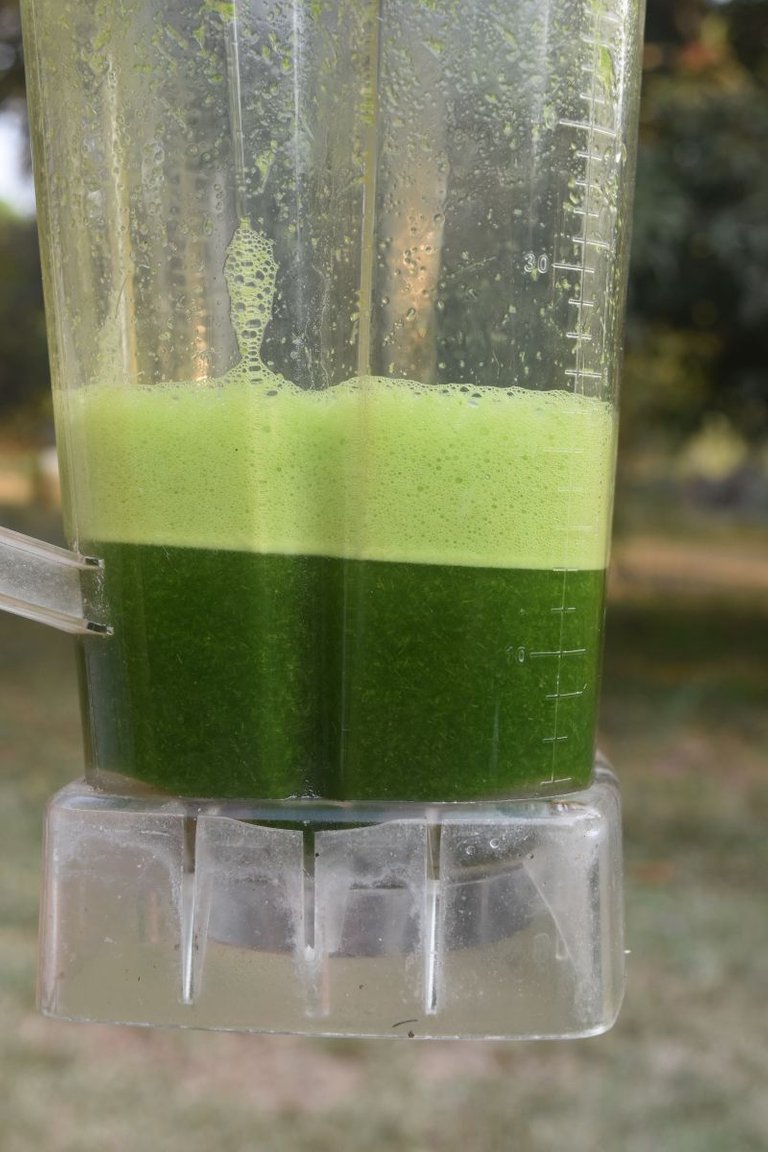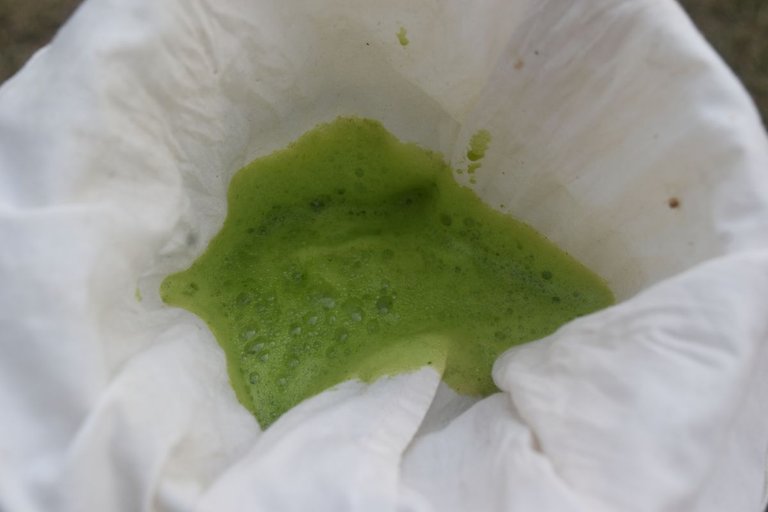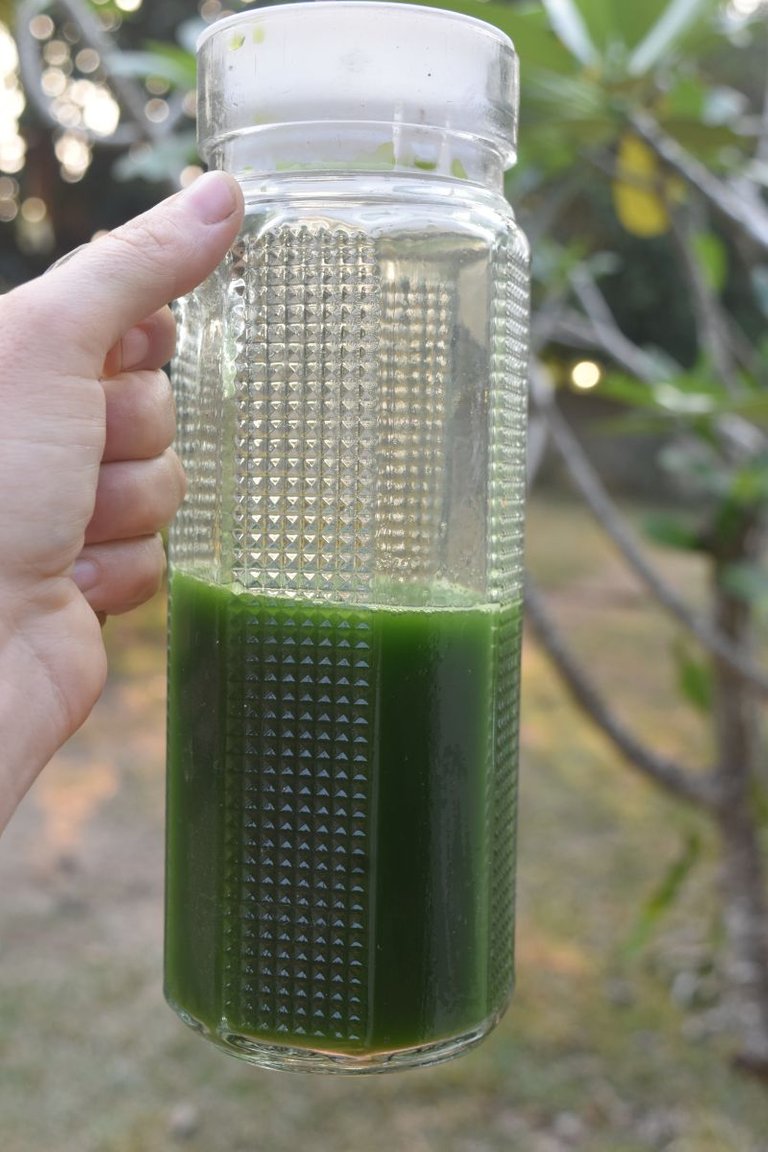 STEP 2: MAKE JICAMMA FILLING
---
For people who don't know jicama.... can best be compared to an apple. Same kind of texture and flavor.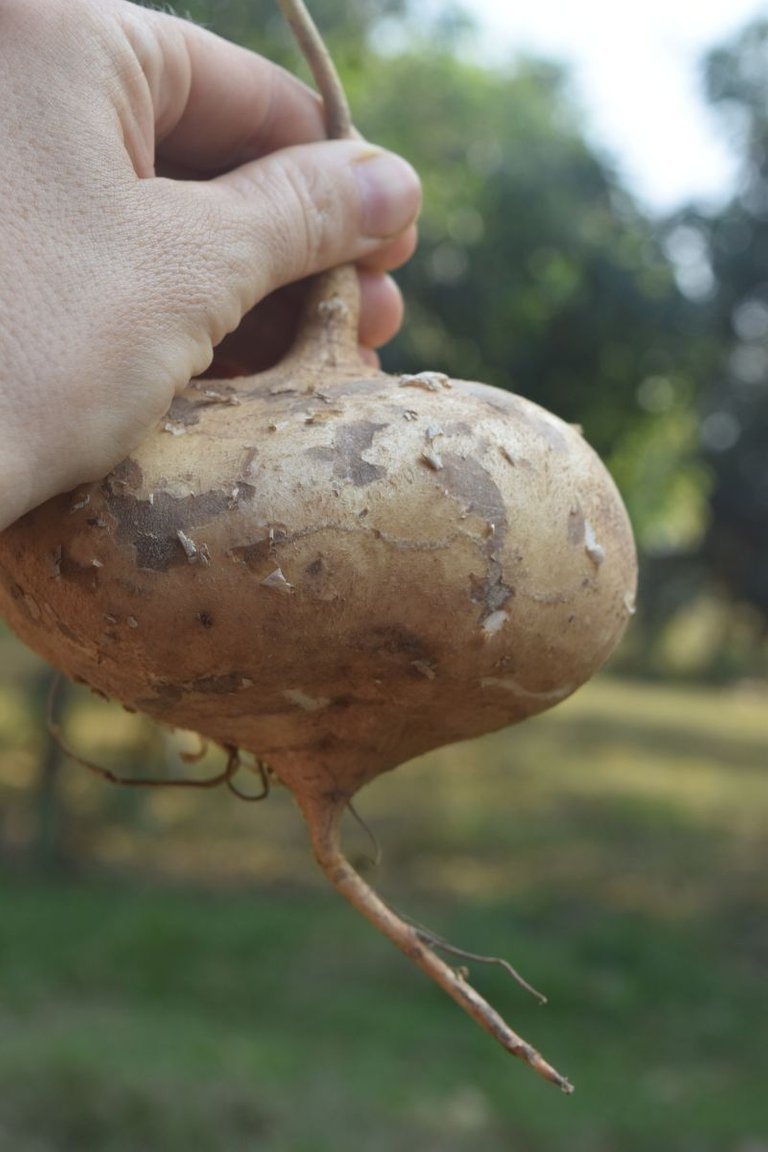 INGREDIENTS
---
1 cup unsweetened desiccated coconut, lightly toasted for extra flavor
3 cups grated jicama
¾ cup freshly squeezed orange juice
¼ cup lime juice or more orange juice if you don't like lime
1 cup raw cane sugar
Pinch of Himalayan pink salt
FYI: Any leftover jicama filling Can be used to make chocolate jicama power balls. CHECK THE RECIPE HERE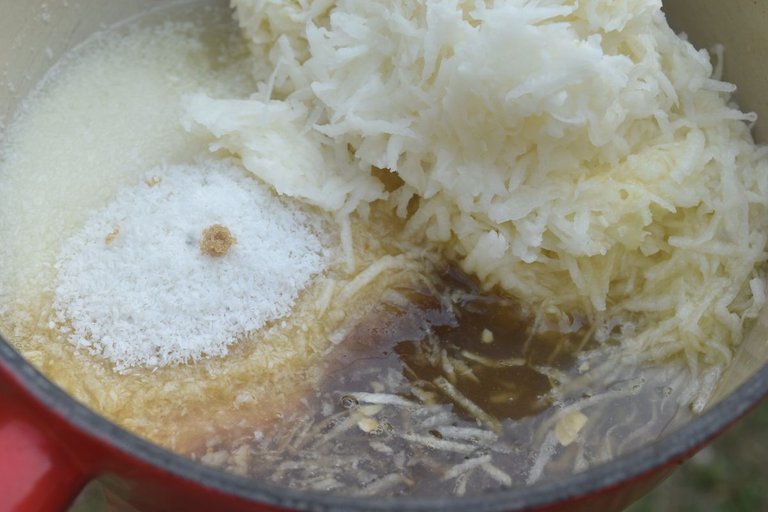 INSTRUCTIONS
---
In a saucepan or pot, mix the desiccated coconut, grated jicama, orange juice, lime juice, raw sugar, and salt.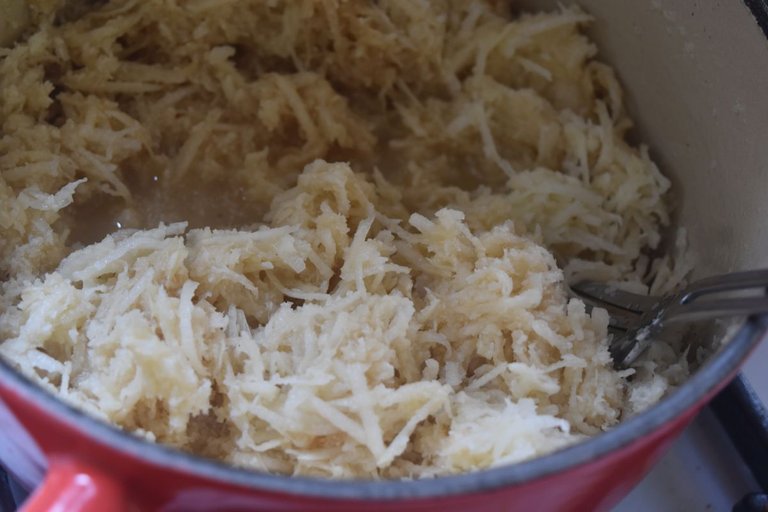 Now it's time to heat the mixture over medium heat, stirring constantly (or else it will burn) until a sticky dough forms. This will take anywhere between 15-30 minutes.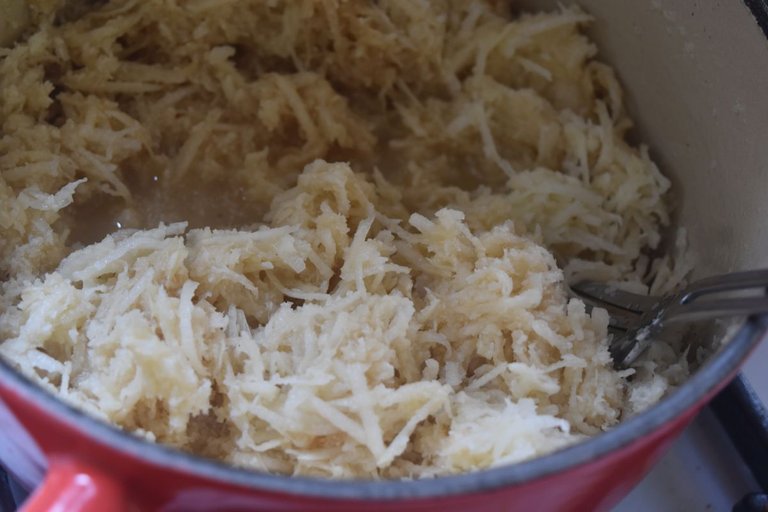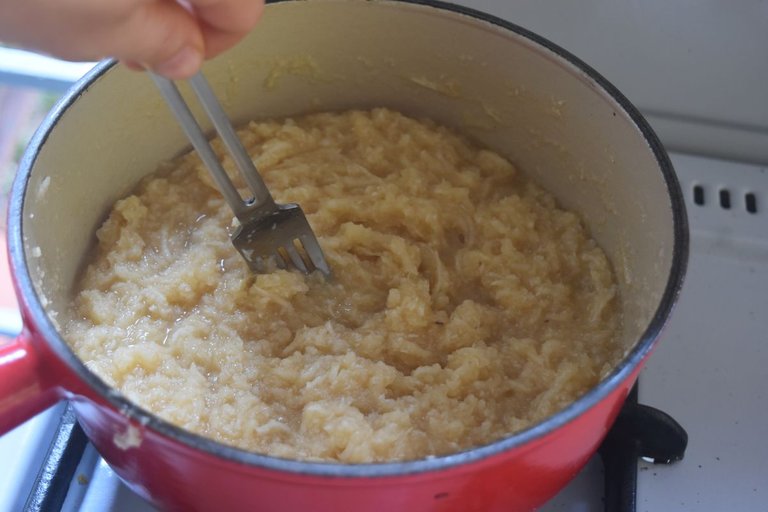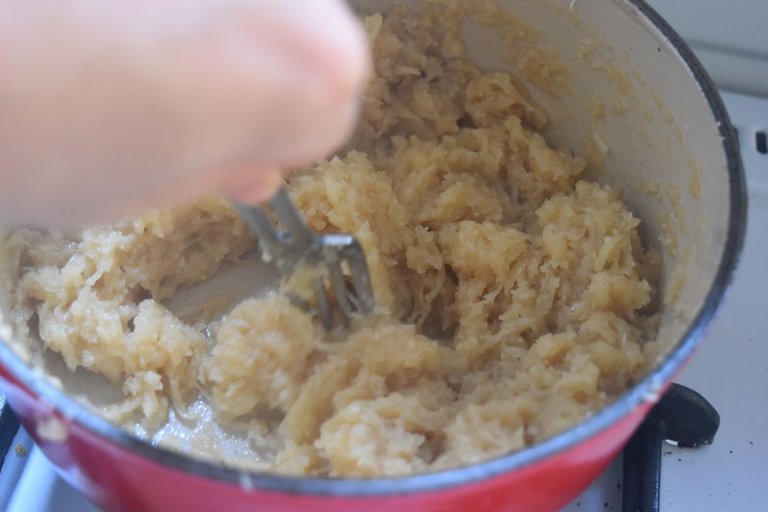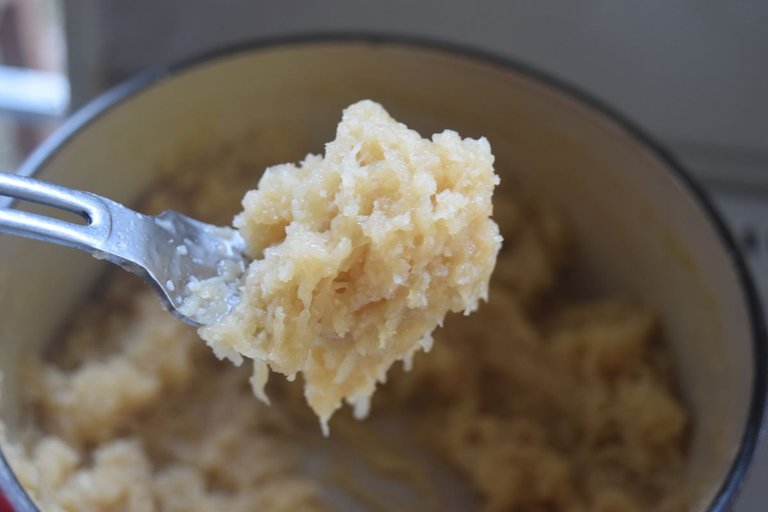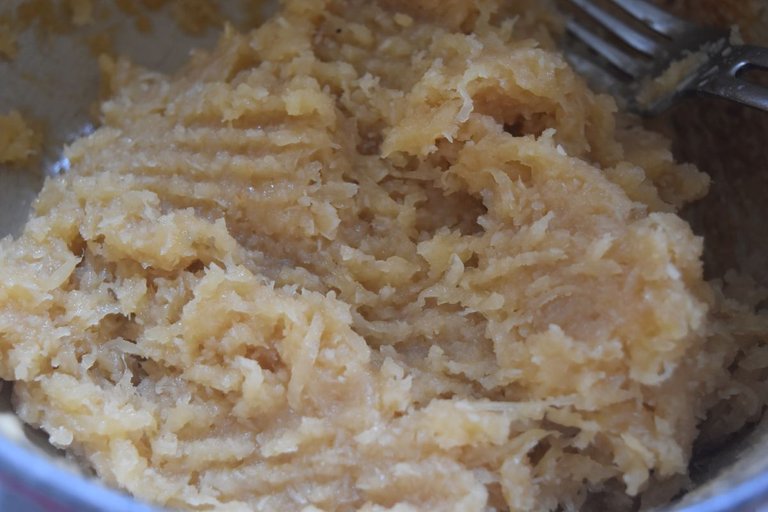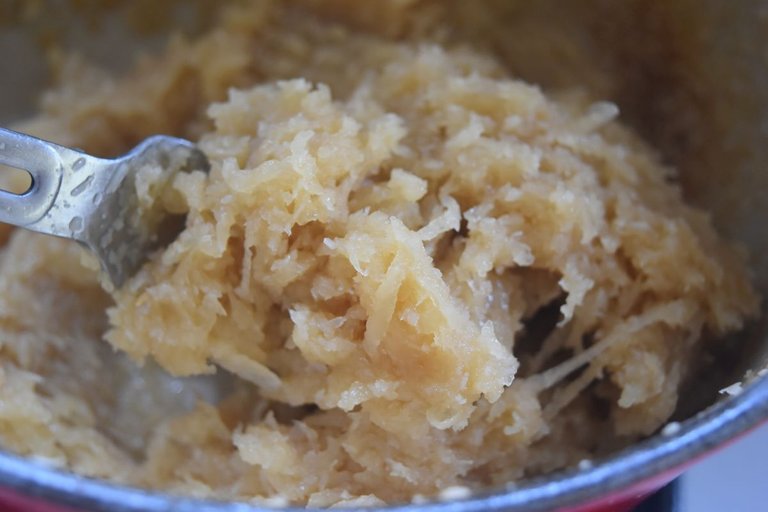 Allow to cool completely.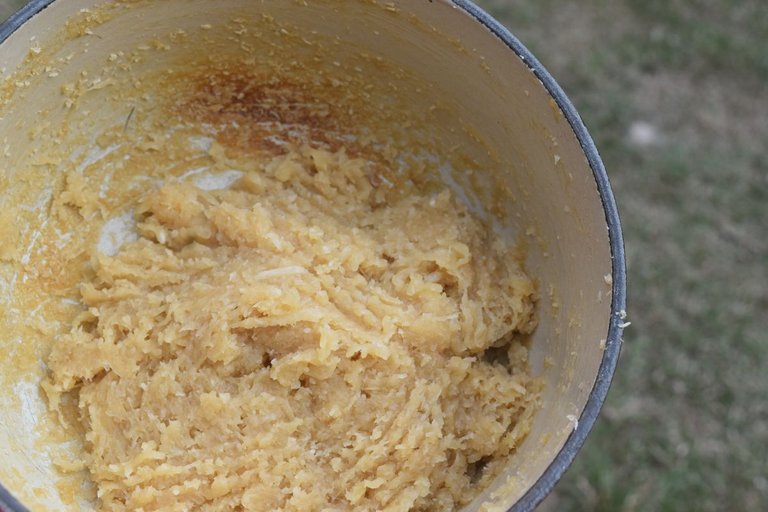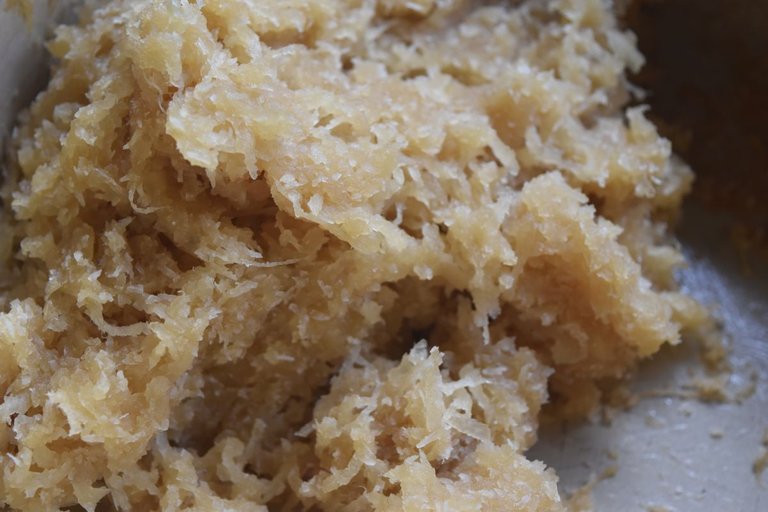 STEP 3: MAKE STEAMED BUNS
---
200 g all-purpose flour
120 g rice flour
20 g tapioca or any other starch
2 tsp Instant yeast
120 g brown palm sugar
30 cooking oil - I used coconut oil
Pinch of Himalayan pink salt
180g pandan juice - make sure it's room temperature or cold.
Making the dough
---
Add the flour, rice flour, instant yeast, sugar, and cooking oil in a mixing bowl.
FYI: If you are using a stand mixer, use a dough hook attachment. Kneaded by hand.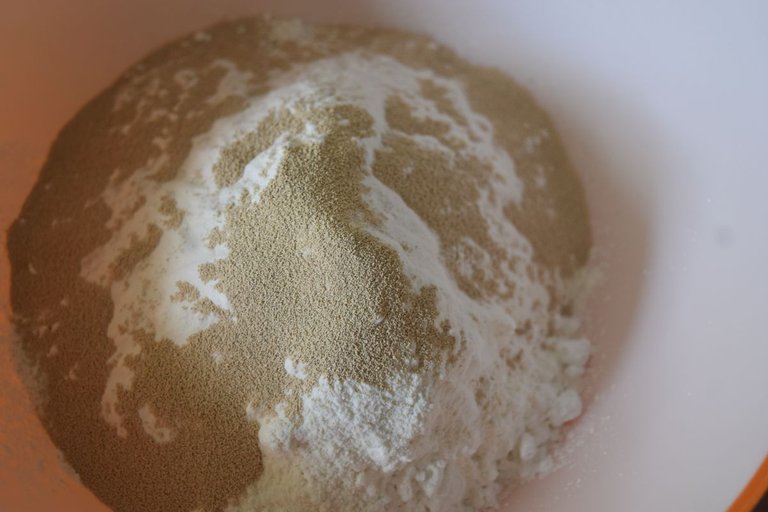 Add in half of the pandan juice. Knead/mix well.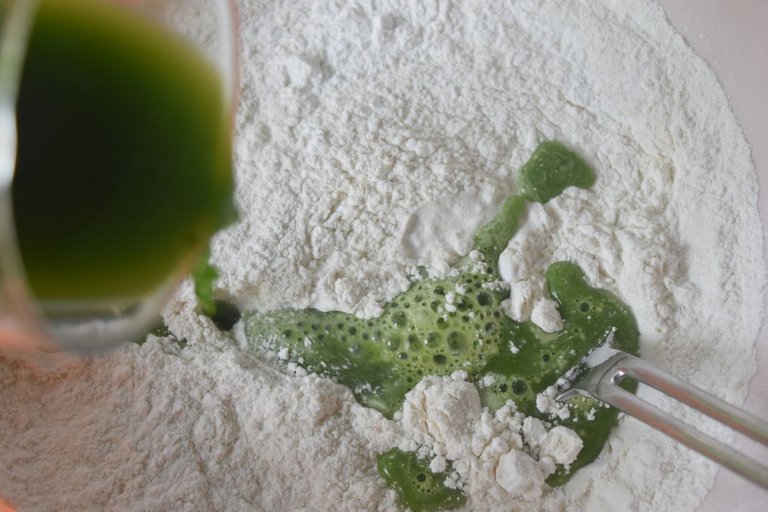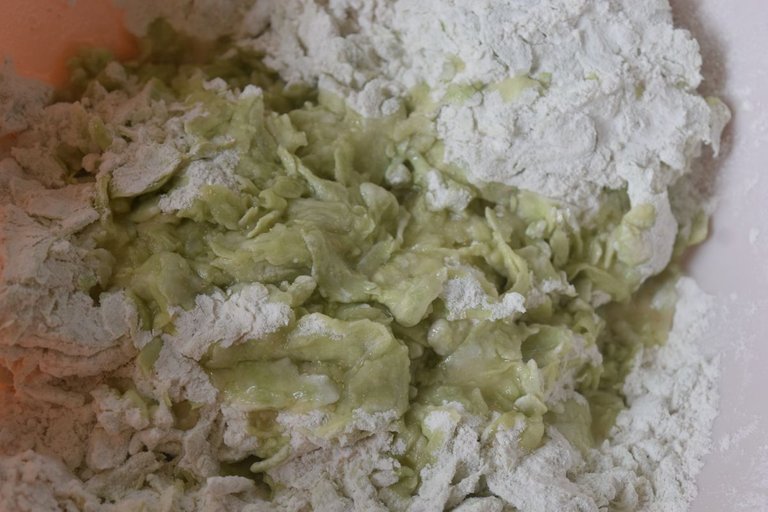 Then add cooking oil. Mix well before adding the rest of the pandan juice.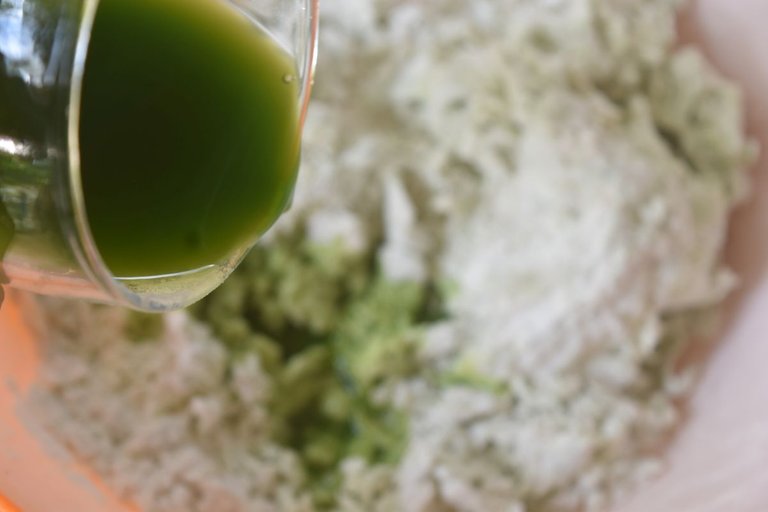 Knead well by hand (or use your mixer) until the dough is no longer sticky. Add a pinch of salt and knead again until well incorporated.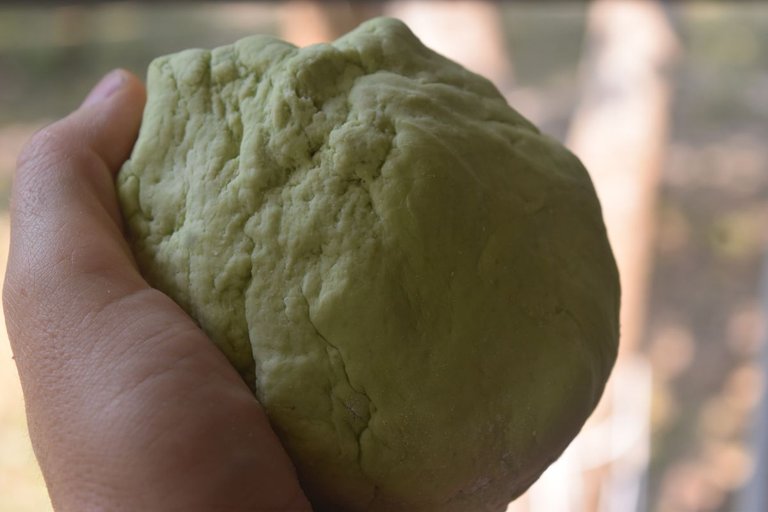 Divide the dough in smaller balls (I made small teamed buns so I divided the dough in balls of about 30g each).
Keep some of the dough to make the cross later. Keep the dough covered to avoid it to dry out.
Roll the dough into a smooth round ball in between the palm of your hands. Flatten the dough with your palm and then use a rolling pin to roll it out to form a circle.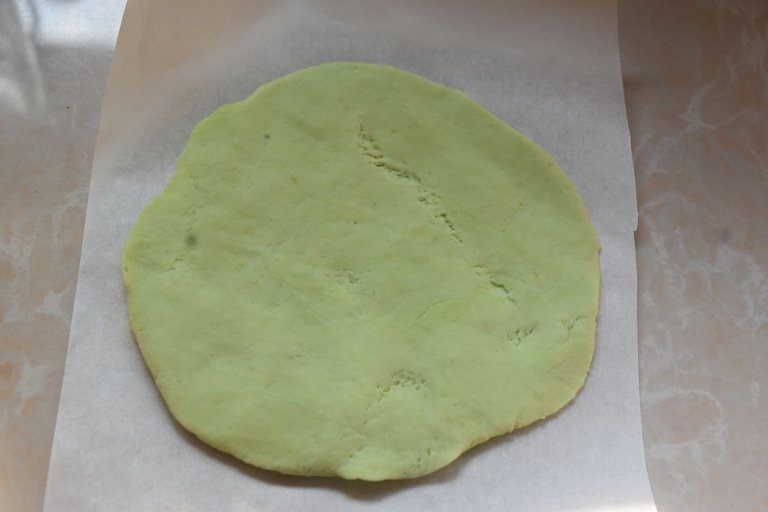 Place about 1 tbsp of the jicama filling in the middle.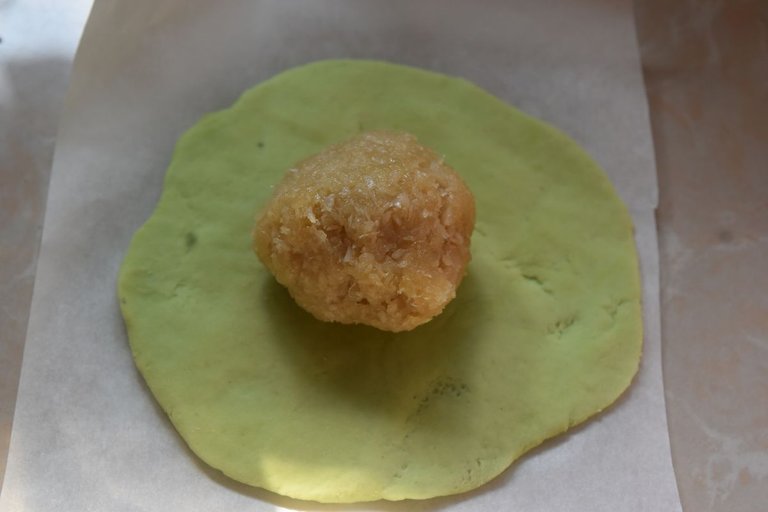 Gather the edges en lightly pinch to close. Place on a piece of baking paper, seam side down. Roll a small piece of dough into long strips (long enough to go across the bun). Set aside and repeat with other dough.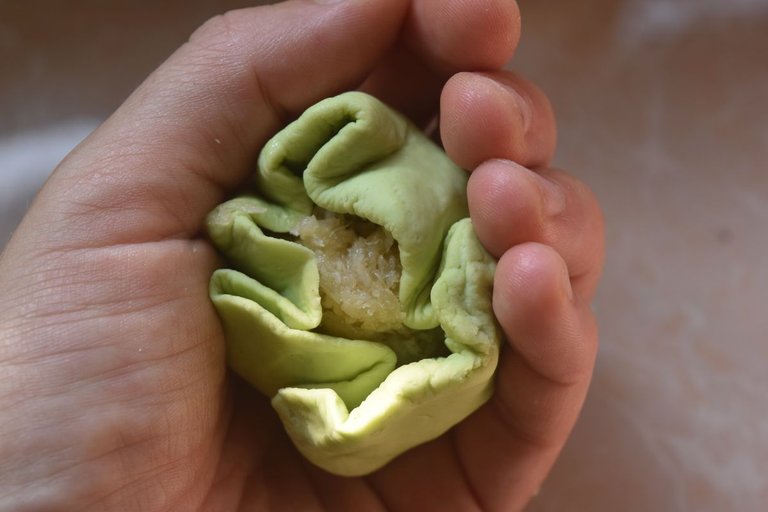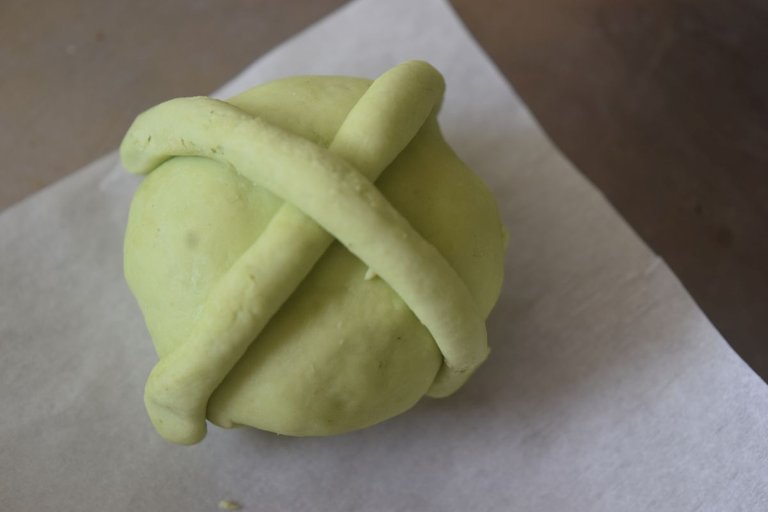 Loosely cover with a saran wrapper or a towel to prevent drying. Repeat for all balls.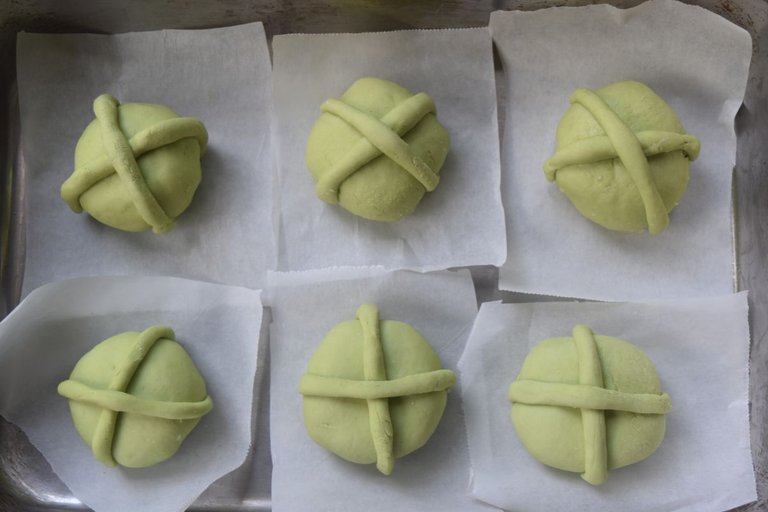 Proofing
---
Proof until the buns have increased by about 50% of its original size. This will take anywhere between 15 and 30 minutes, depending on your climate.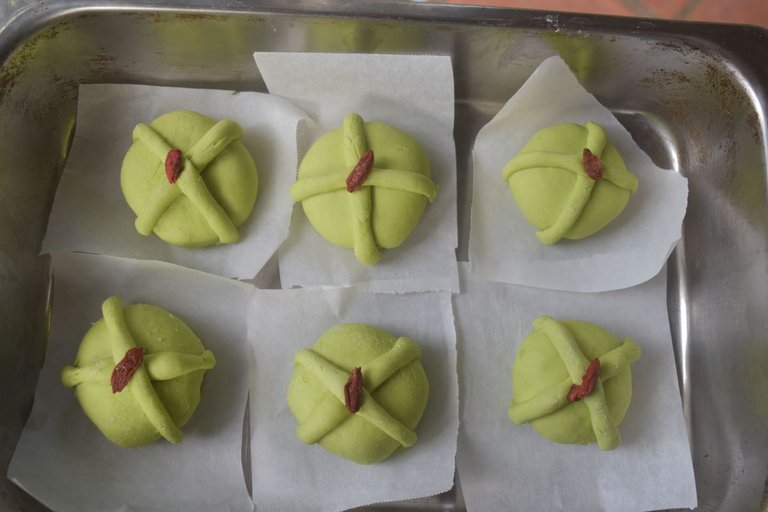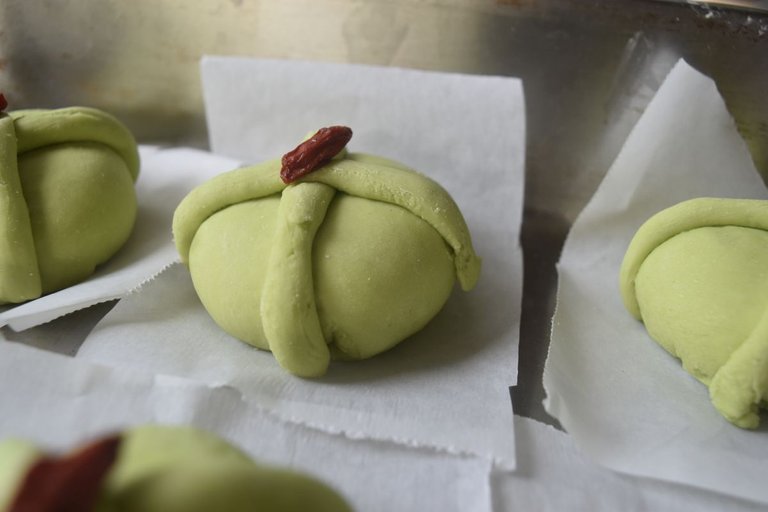 Steaming
---
Fill a pan with a layer of water so the water doesn't touch the bottom of the lower basket. Bring to a rolling boil.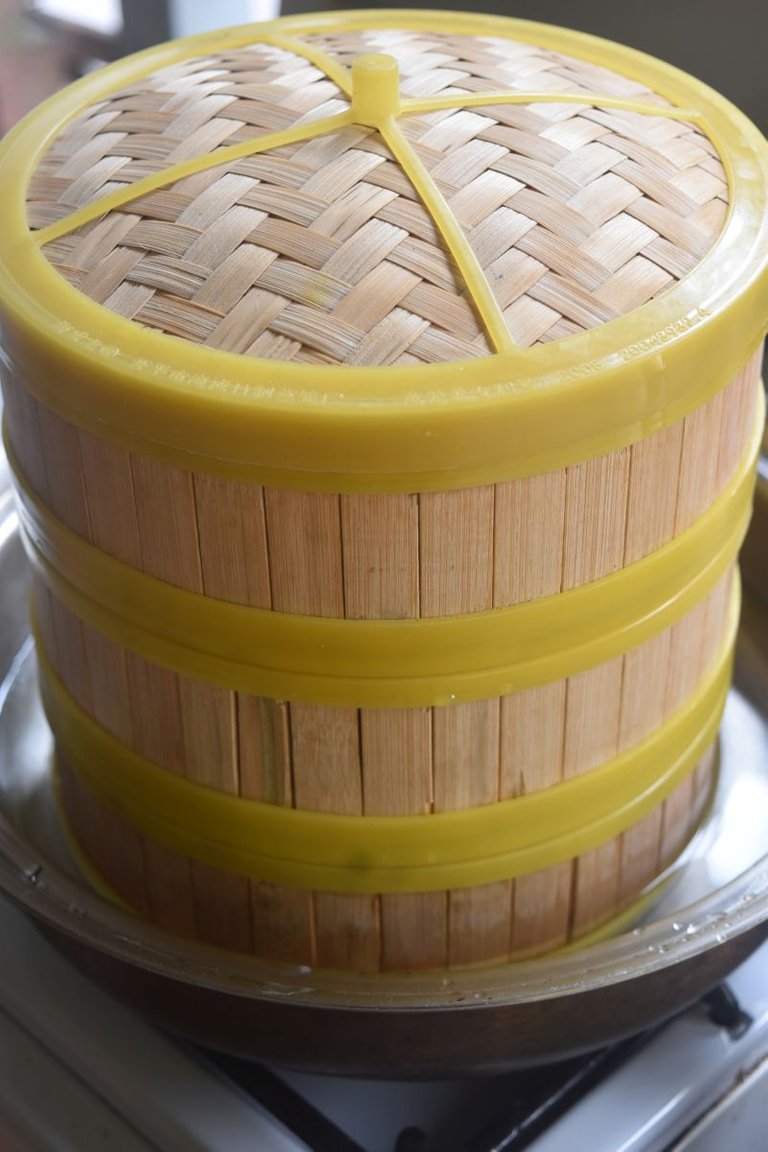 Reduce heat to low.
Place the buns inside the steamer and steam for 8 minutes. FYI, just before I added them to the steam basket I lightly pressed a goji berry in the middle of the cross.
FYI: Wrap the lid of the bamboo steamer with a kitchen towel to prevent moisture dripping.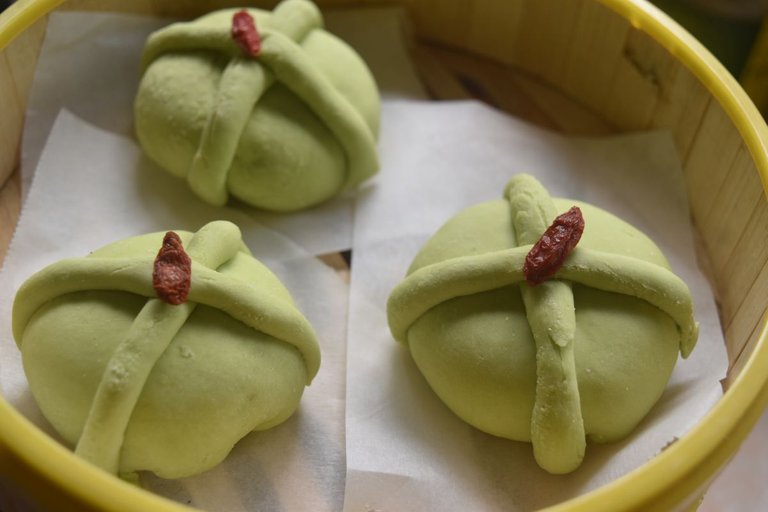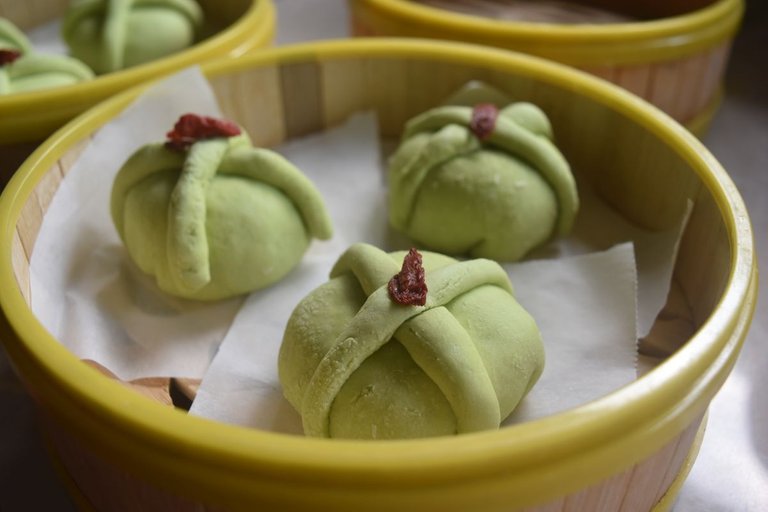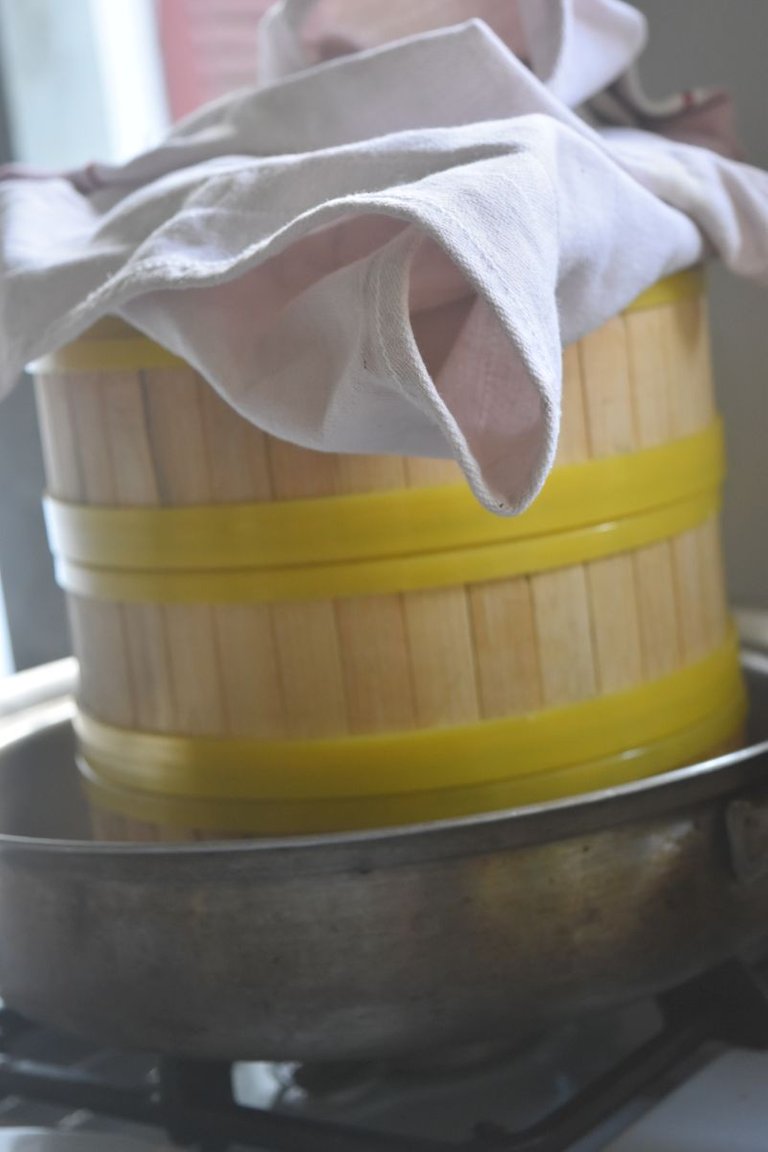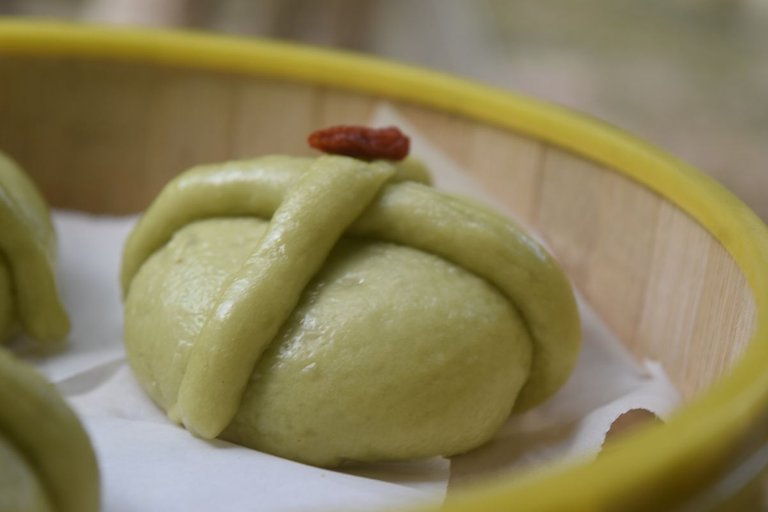 Transfer to a cooling rack to let them cool down.
Storing and reheating:
---
Store on parchment paper in a box or ziplock bag in the fridge or freezer. You can reheat the steamed buns by steaming them for a few minutes. No need to thaw first.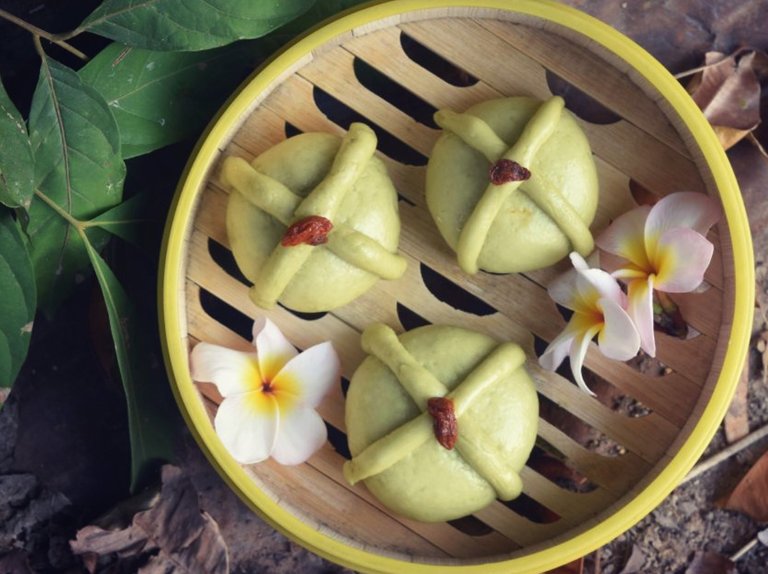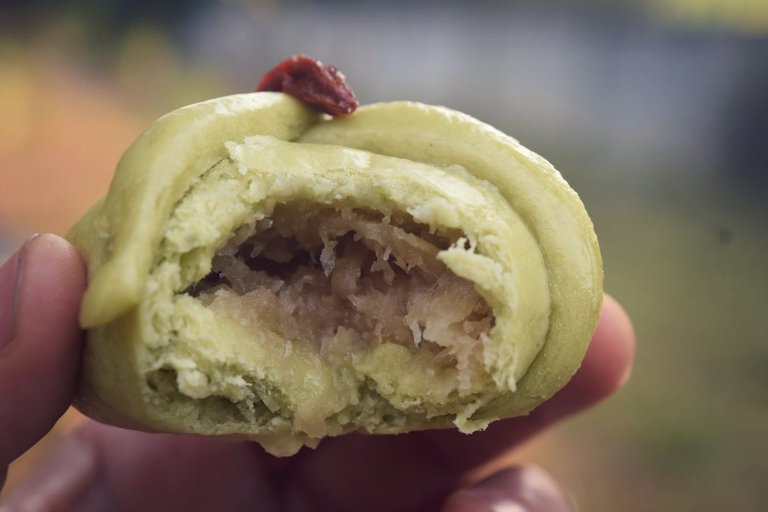 Wishing you all a happy and healthy day ღ ღ ღ
---

ALL CONTENT IS MINE AND ORIGINAL!
PICTURE(s) TAKEN WITH NIKON D5600
---
LET'S CONNECT!
---
Website - Facebook - Google+ - Twitter - Pinterest - YouTube
---
🥑🍓🍆 FIND MORE YUMMY PLANT-BASED CREATIONS BELOW 🥑🍓🍆
---