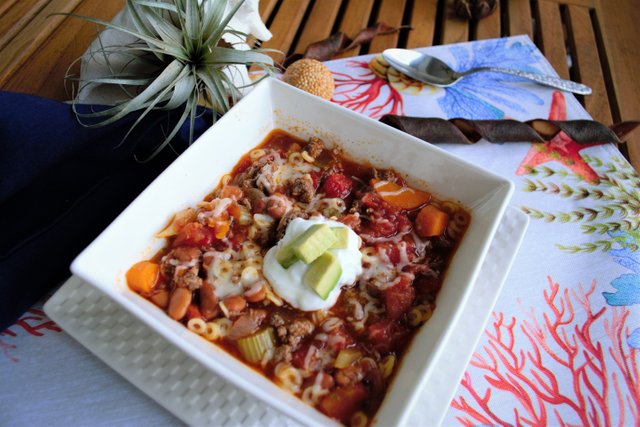 Zuppa time!

Things are heating up in the Bird nest! Soup is on the stove!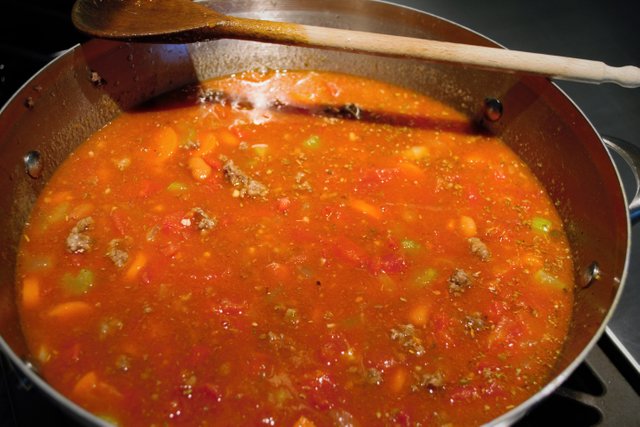 Pasta e Fagiolito be exact!
A true Bird family favorite! It may be hot outside but my daughter insists cool is best for sleeping toddlers. So as naptime nears and the temperatures inside begin to plummet I don my down vest and head to the kitchen to make soup, or Zuppa as they say.
---
Pasta e Fagioli or pasta e fasule is an Italian favorite. The name is translated to mean pasta and beans. Cannellini, Great northern and borlatti are all typically favorite beans showcased in this healthy soup. A tiny pasta called Ditalini is used, luckly I was able to find a gluten free pasta, perfect for the Bird household.
---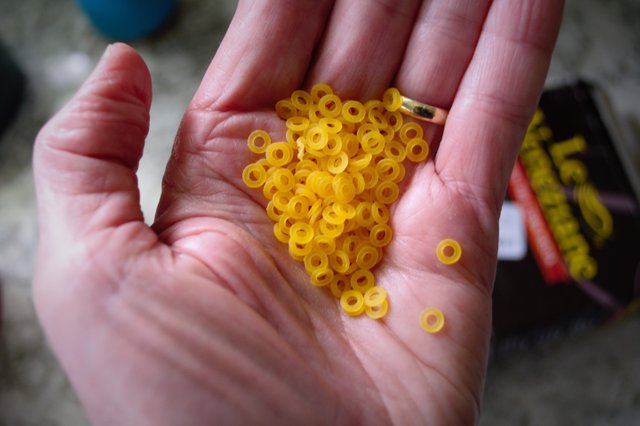 Fresh vegetables are the base…
for this soup which makes it perfect during the summer. Carrots, celery, fresh onions all diced and sliced; don't you just love the color!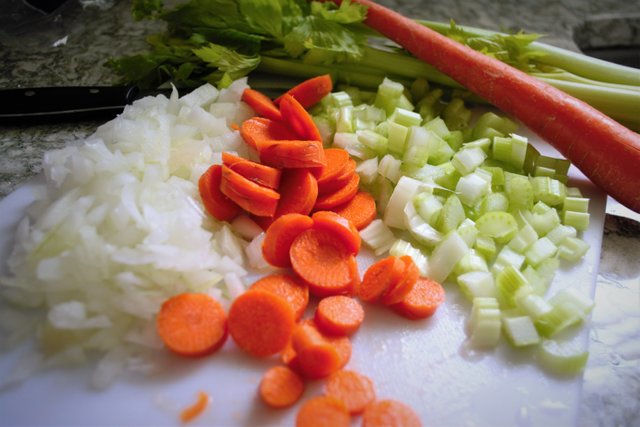 ---
Bird's Pasta e Fagioli
Carrots (qty 2)
Celery (2 stalks)
Onion (qty 1)
Minced Garlic (2 tsp)
Fresh Tomatoes (qty 3 medium)
Organic Beans (3 cups)
Organic Ground Turkey or Beef (1 lb)
Beef Broth (3 cups)
Organic Pasta Sauce (25 oz)
Oregano (1 1/2 tsp)
Tobasco Sauce (2 tbsp.)
Salt and Pepper (to taste)
Ditalini Noodles (1 ½ cups dry)
---
Cooking begins with…
the carrots, onion, garlic and celery sauteeing in a little olive oil until the onions are translucent. Set them aside while you brown the ground turkey or beef and then combine everything in your favorite saucepan.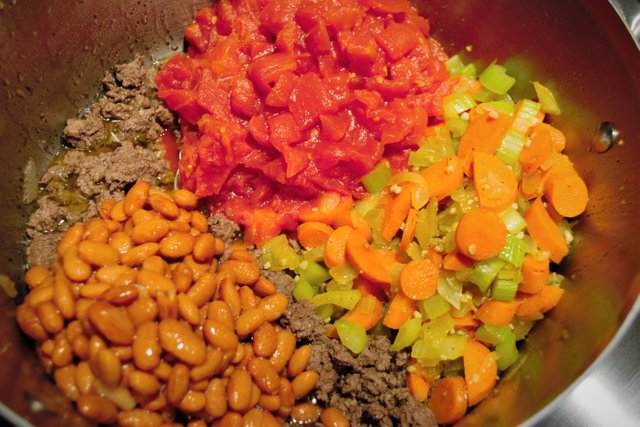 Don't forget the heat!
Yes! I use at least 2 tablespoons of tabasco sauce. It may sound like a lot but it really adds so much flavor. Now lets just let it simmer, all afternoon!
I know it's tough, but you'll be glad you did.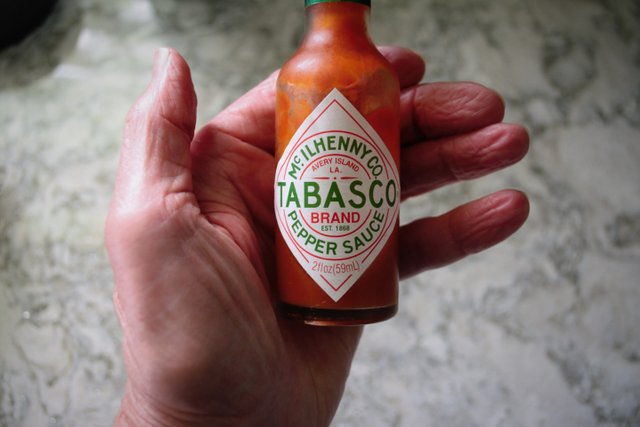 Cook and drain…
the pasta about 20 minutes before you serve the soup. Less is definitely best! 1 ½ cup of dry noodles will certainly be quite enough for this recipe.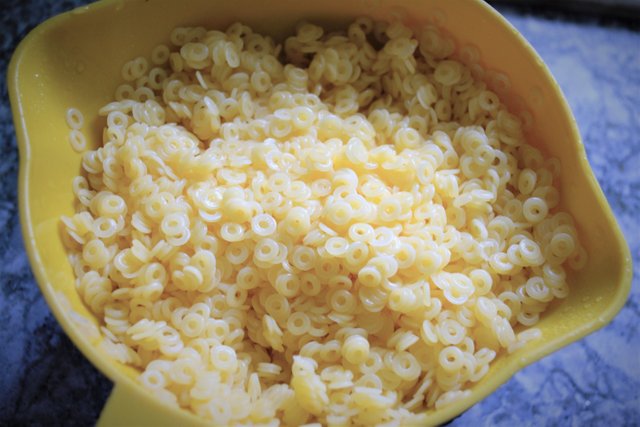 Zuppa time my friends! Enjoy!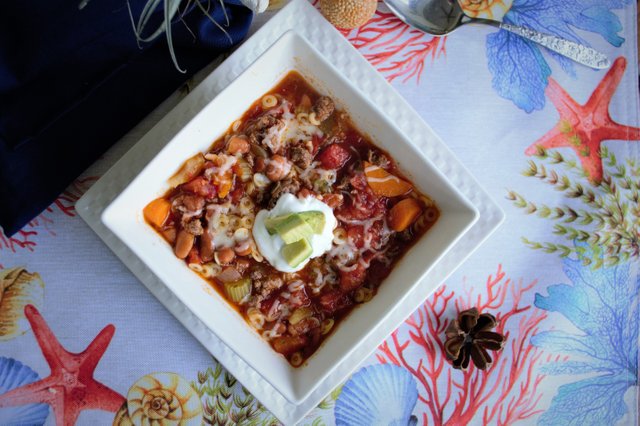 ---
I thought this soup would be perfect for The Hive Top Chef weekly contest! Soups are popular any time of year. Hot or cold, soups are great for dinner and even better the next day! This certainly won't last long around our house. I hope you'll try it and let me know what you think!


Stay safe and don't forget to social distance!
---
Thanks for stopping by...
And as always, blessings to you all!
---

---

---