This has been quite a popular snack the last few years when Florentine powder was introduced to the mass...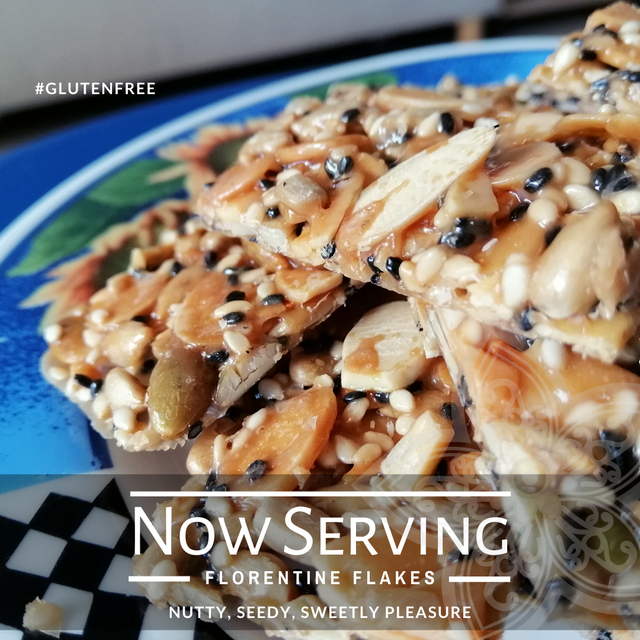 And my mom became obsessed on getting it perfected ever since she found out about Florenta flour available at the bakers store.
This time however, becomes a joint effort...
As she started with struggling eye sight ever since her left cornea's vision has worsen, I decided to finish it.
Besides these I am a lot more fussy on the measurements if we decide to make it for selling as part-time work in the future
We still have not fully calculated all the costing because my mom often tend to be a little overly gracious on the ingredients but charge under-priced haha
So, the process...
1. The preparation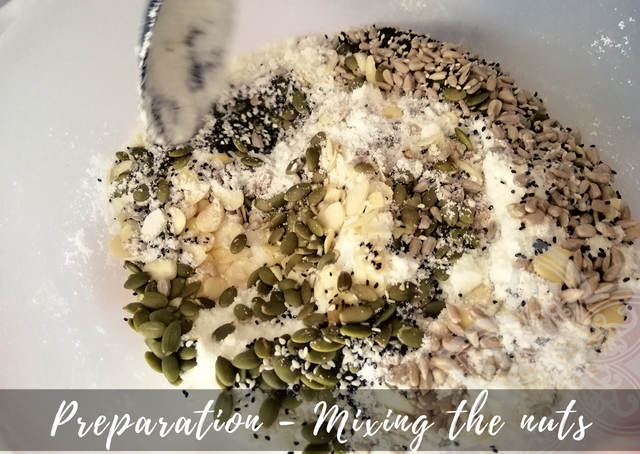 By the time I got to take over, she has already measured all the nutty ingredients into the mix (with a little extra), so I wouldn't be able to tell you the details.
Basically what I DID realise was that Florentine is sort-of honey and butter mixed and dried powder, that will turn sticky and clumped up when it has contact with air.
Therefore constantly mixing right before you place them thinly on trays is a must.
2. The placing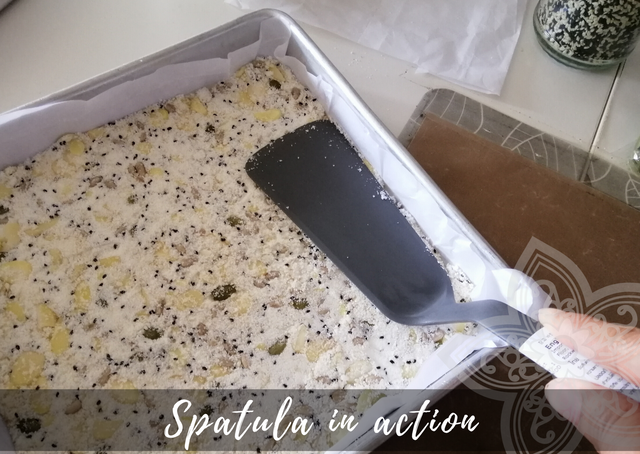 Making the flakes as thinly as possible will always create a refreshing experience for dessert + cookie lovers. Those that wanted to opt out gluten free, keeping their Atkins diet (of a kind) but still wanted pamper their sweet tooth could find this a better option.
Sometimes I wonder why all these rules...
The main thing was to increase the buts and seeds, but just enough sugar to keep them together.
3. The baking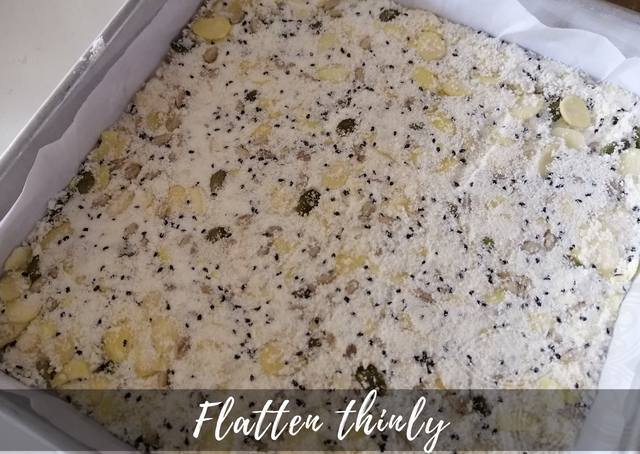 Every tray is different, so the first try is always the experiment to know how thin we can go. Once it is done, this one try will be baked in the oven for about 15 - 20 minutes until it is slightly golden brown.
4. The process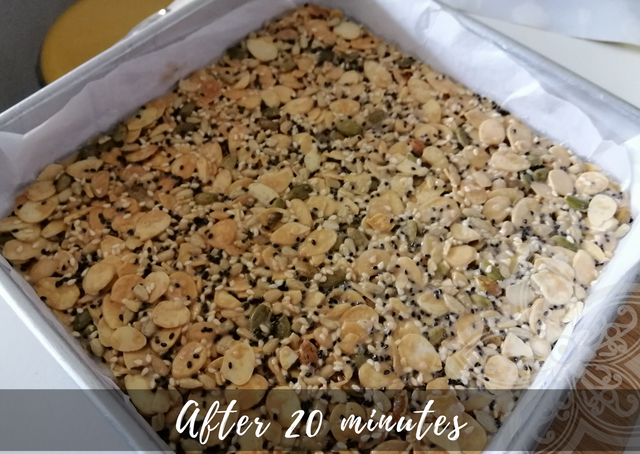 Many conventional home ovens may not be able to have an even out baking outcome, so flipping the tray every 5 minutes will do the trick. It's a lot of hassle but to get that even coat of golden glaze, this is the best.
Don't bake it until it is already starting to brown; because of the sugar content and heat even though you took out the tray, it will still be baking (cooking) before it starts to chill.
5. The "chopping"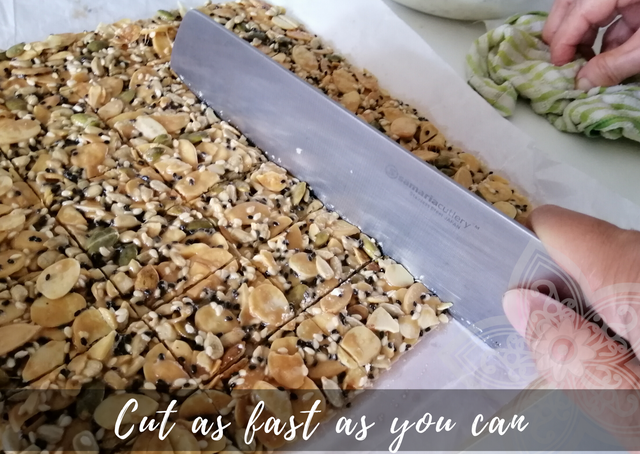 I had my chopping board ready when I place it under after I pulled out the sheet. The wood becomes the cooling agent (in my observation) so "chopping" it into the right cube size will need to be swift because of how thin the flakes are.
6. The conclusion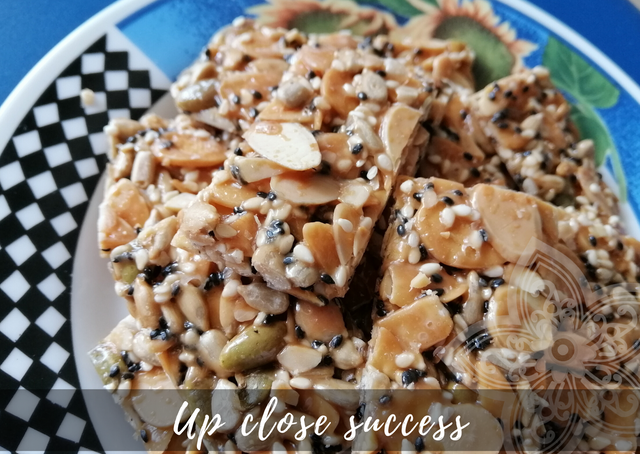 There you go, with extra almond flakes, pumpkin and sunflower seeds, sesame seeds joint together, it becomes the modern "healthier" sensation of the traditional peanut brittle that most Chinese people make long ago.
7. The success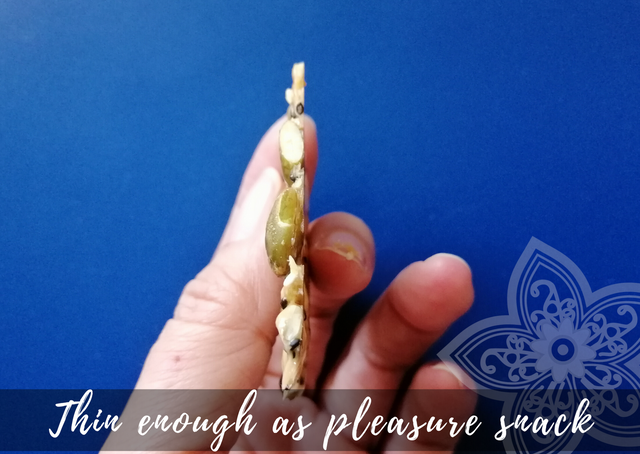 To show you the success after a few tries, this is how thin we managed to get it with the exact measurement right after.
So this is basically sweeten nuts.
---
Usually Florentine Flakes add milk powder into the mix; but we didn't. Although this is not a vegan recipe, but it is surely kind of vegetarian if you do not count honey as an exploited animal abuse laboured product.
There you go! I hope that you find the little labour before Chinese New Year a pleasurable read!
Until then

Thank You for Your Time


1% of this post goes to null in the support of keeping STEEM alive
1% of this post is donated to @gtpjfoodbank