el ceviche de camaron ecuatoriano es uno de los platos mas tipicos del pais, hay varias formas de prepararlo... aqui les dejo la mas sencilla y sin duda alguna deliciosa!!
The Ecuadorian shrimp ceviche is one of the most typical dishes of the country, There are several ways to prepare it ... here I leave you the simplest and without a doubt delicious !
comprar camarones a tu gusto, limpiarlos y ponerlos a hernvir con dos tazas de agua, si son mas de 3 personas seria 3 tazas y media de agua, agregar sal al gusto, y dejar hervir de 5 a 10 minutos hasta cuando veas que el camaron esta rosado, no poner demasiada agua porque perderia su sabor, utilizaremos la misma agua para despues...
buy shrimp to your liking, clean them and put them to boil with two cups of water, if there are more than 3 people it would be 3 and a half cups of water, add salt to taste, and boil for 5 to 10 minutes until you see that the shrimp is pink, do not put too much water because it would lose its flavor, we will use the same water for later ...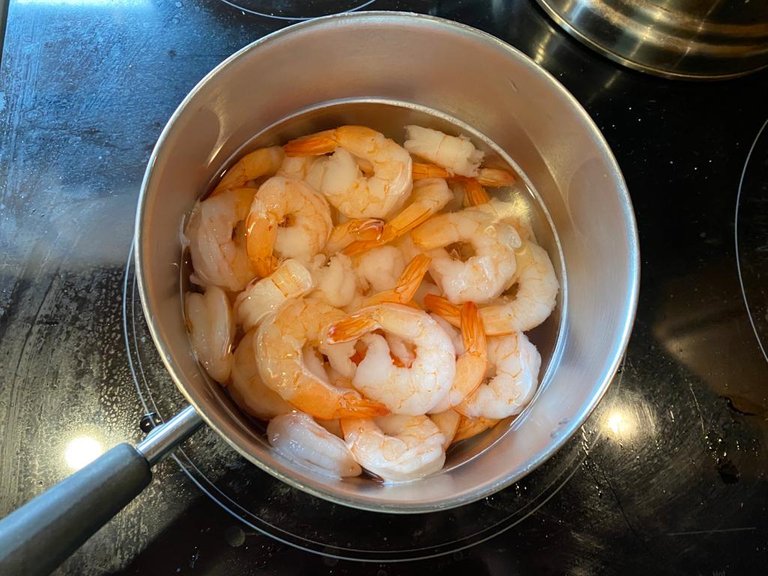 2 . pica 1 cebolla rosada, 1 tomate grande, 1 pimiento, un poquito de yerbita, mezclalo todo en un recipiente y agrega un poco de sal
chop 1 pink onion, 1 large tomato, 1 pepper, a little coriander, mix everything in a bowl and add a little salt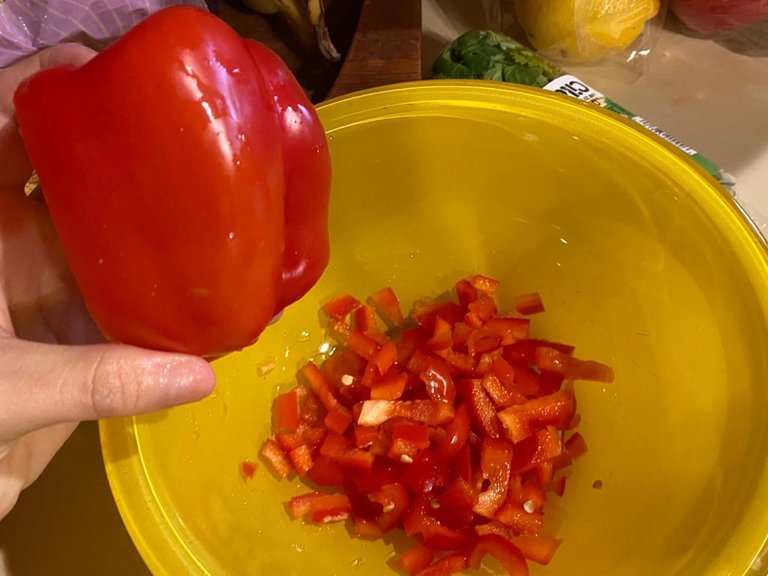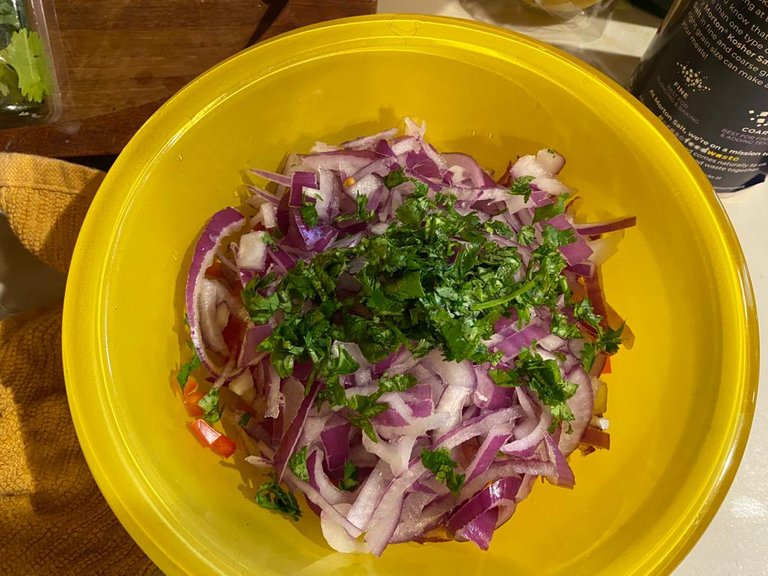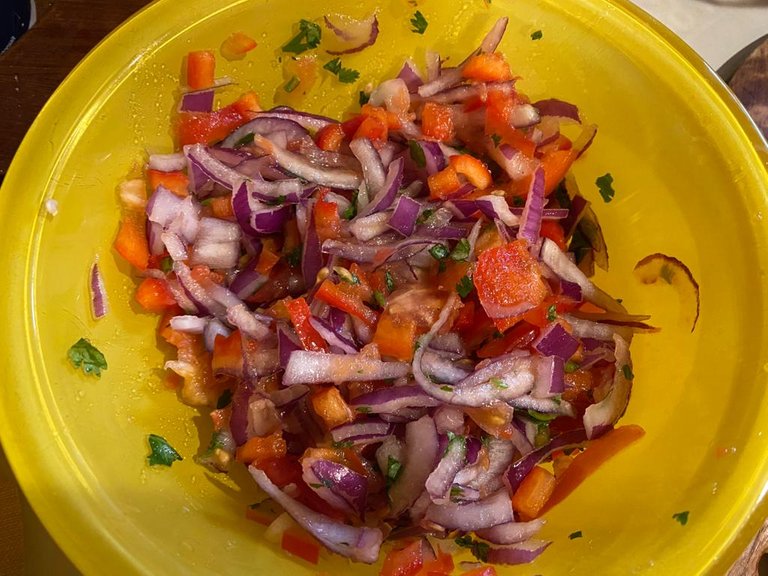 3 . despues de haber hervido el camaron, separa el camaron del agua y al camaron agregale ketchu a tu gusto (salsa de tomate), revuelvelo y añadelo a los vegetales picados y mezclar, agrega el agua del camaron y mezcla otra vez
After boiling the shrimp, separate the shrimp from the water and add ketchu to the shrimp to your liking (tomato sauce), stir it and add it to the chopped vegetables and mix, add the shrimp water and mix again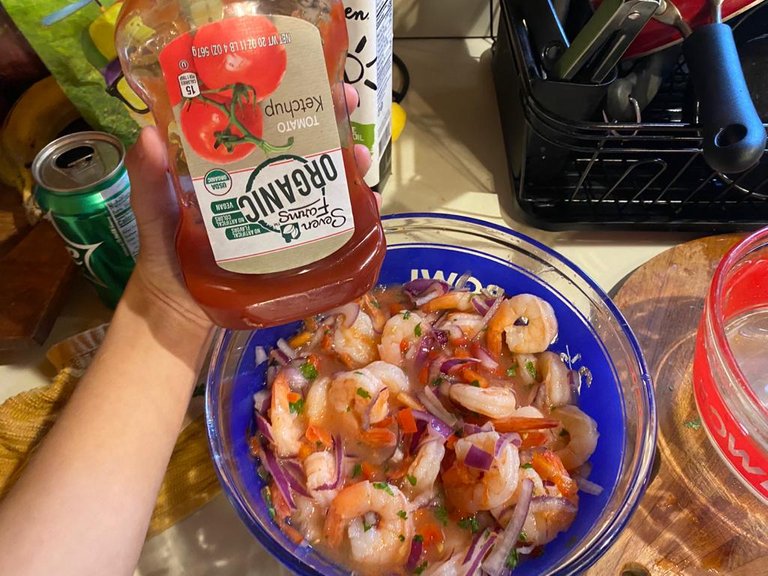 para finalizar añadir 1 limon entero y la mitad de otro limon, y añadir una cucharada de aceite, mezclar y listo!! si lo deseas mas acido o mas salado, ponerlo a tu gusto.
to finish add 1 whole lemon and half of another lemon, and add a tablespoon of oil, mix and that's it! If you want more acid or more salty, put it to your liking.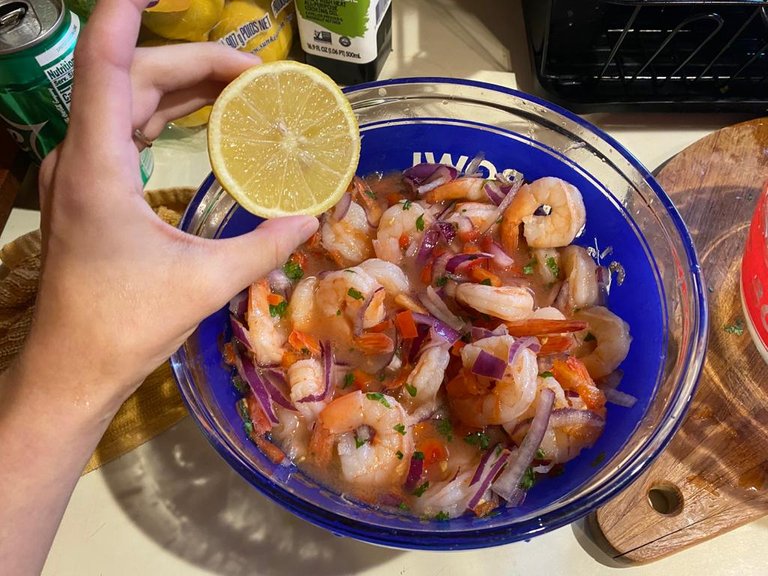 DATOS DEL CEVUCHE DE CAMARON
proviene de la costa del Ecuador (manabi)
uno de los platos mas vendidos en todo el pais e internacionalmente en restaurantes Ecuatorianos
precio dentro del Ecuador $3.50 a 6$ (muy barato! cualquiera que va a Ecuador como turista come como un rey!!! haha)
precio fuerta del Ecuador 17$ a 21$
mi mama es mejor haciendo ceviches lololol
FACS ABOUT SHRIMP CEVICHE
-Is from the coast of Ecuador (manabi)
-one of the best selling dishes in Ecuador and internationally in ecuadorian restaurants
-Price inside Ecu $3.50 to 6$ (very cheap lol anyone who go to Ecuador as a tourist eat as a king, very delicious food for really really accessible prices)
-price outside Ecu $17 to 21$ per plate
-my mom is the best making ceviches hahah
Añadale una soda y a disfrutar!!
add a SODA and enjoy!!!