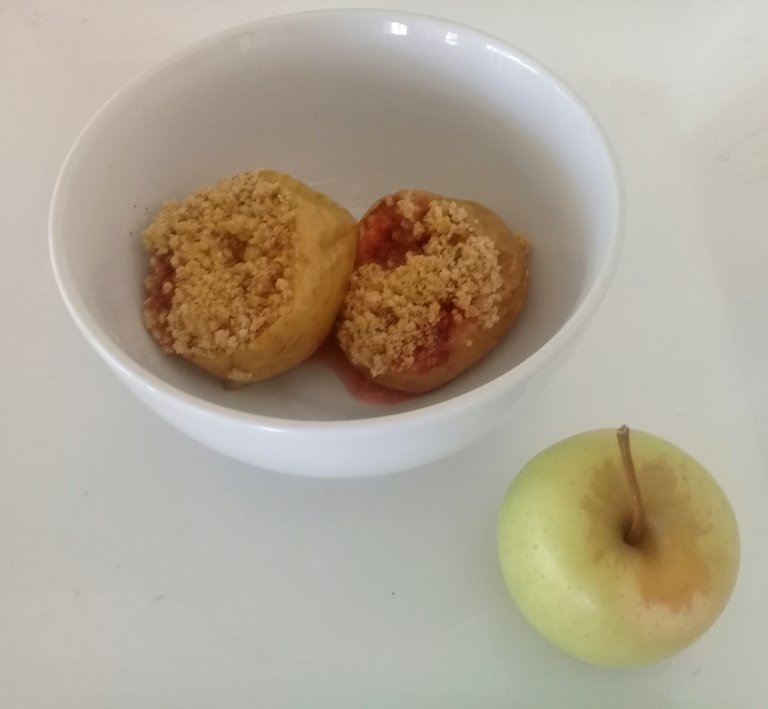 Such an easy apple treat.
Core 4 apples and scoop out seeds.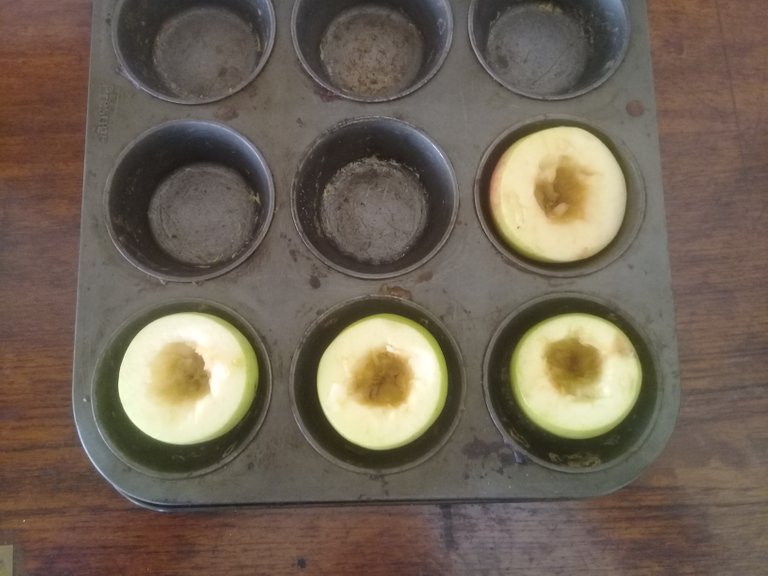 Add a teaspoon of jam, small piece of butter and cinnamon into each of the cavities.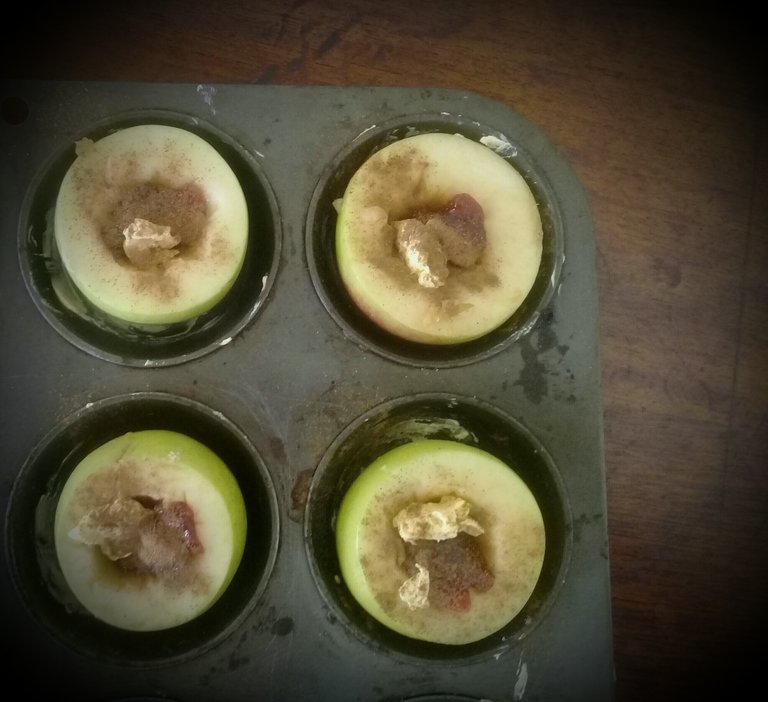 I greased the muffin pan before placing the apples into it.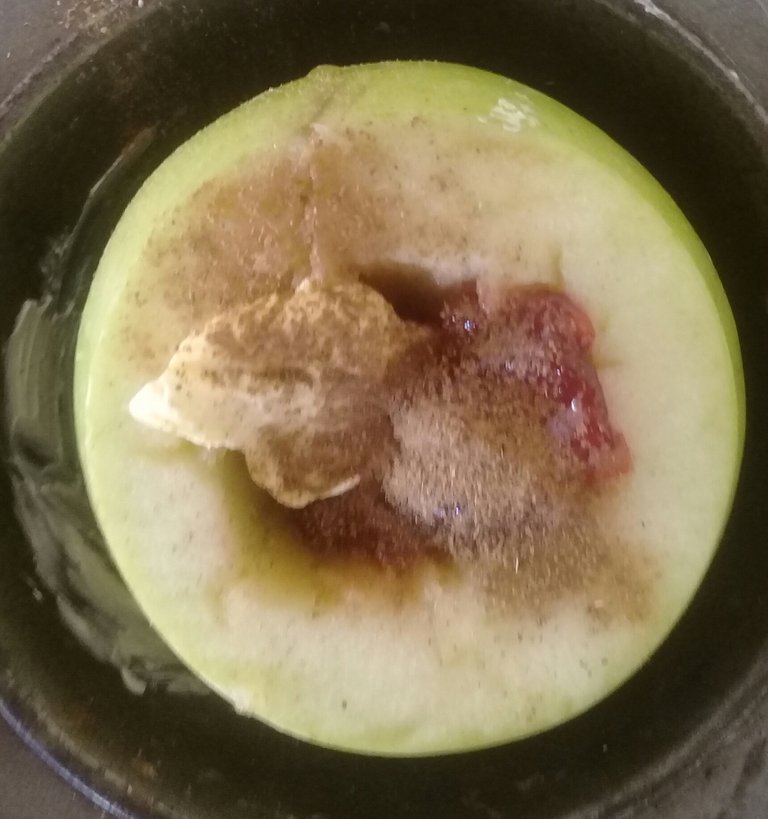 Make a light crumble by mixing 2 Tablespoons of flour with 2 Tablespoons brown sugar, pinch of salt and 1 desertspoon of butter with your fingertips until crumbly.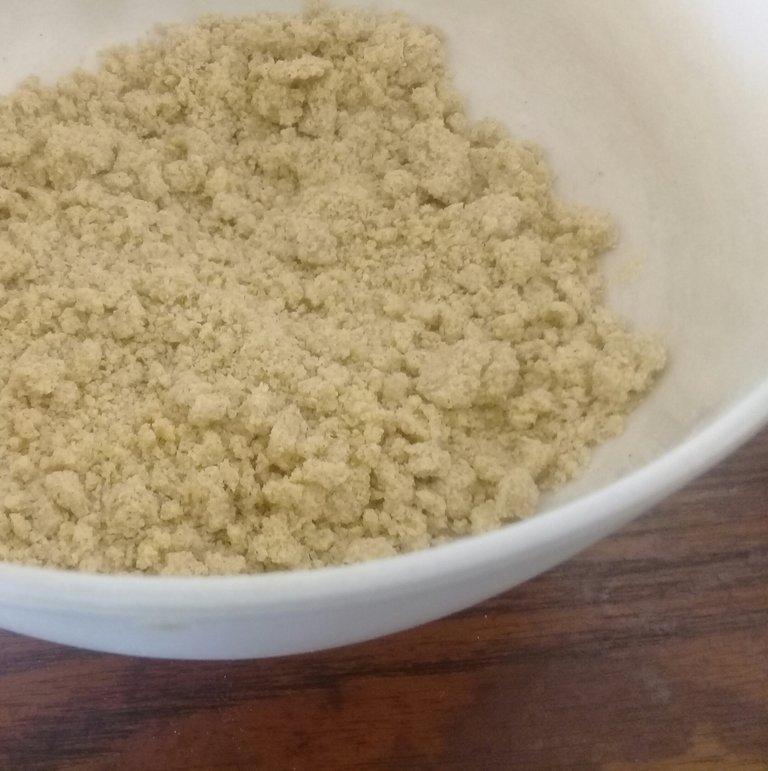 Place crumble on each apple with a spoon.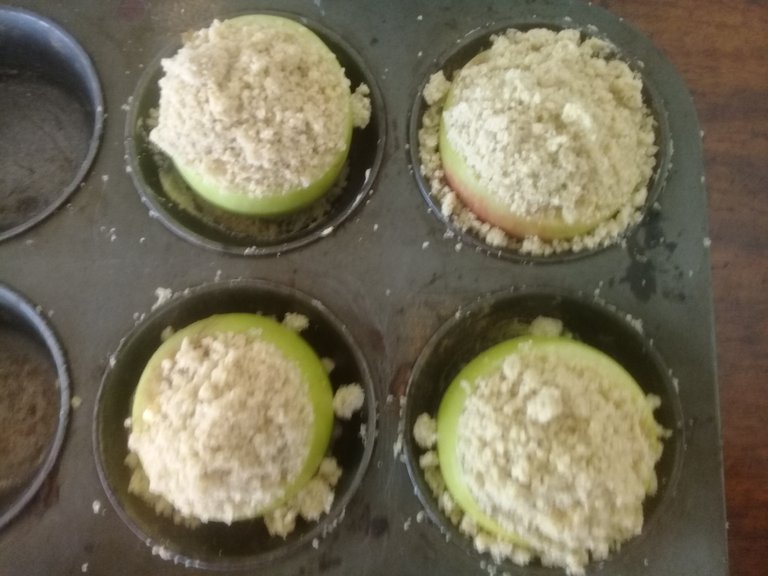 Bake in a preheated oven for plus minus 1 hour at 175 degrees centigrade, or until the apple soft and crumble crisp.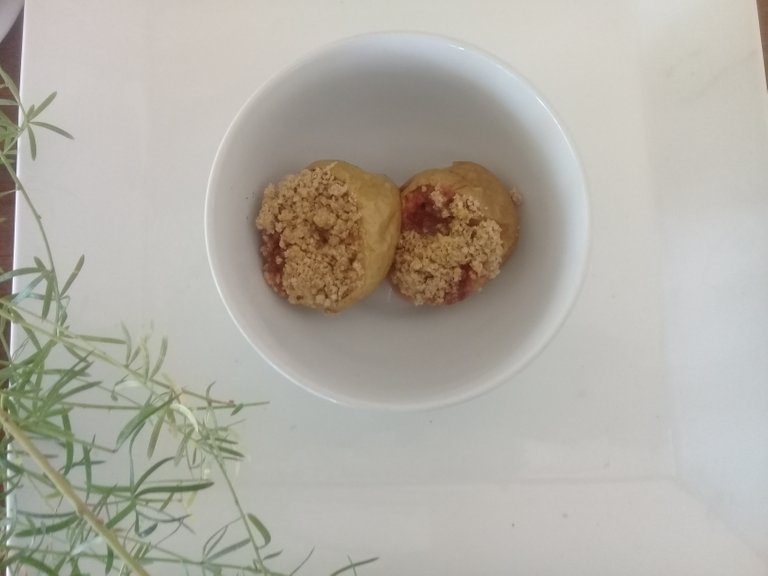 Enjoy with custard or whipped cream or a dollop of vanilla ice cream.
💟🎀
Credit - My remake of a baked apple..photos taken with Smartphone.
Thanks for visiting my post
Enjoy your Sunday
God Bless 🍒💚