Greetings reggaemuffins and hivians if that's a word but none the less - greetings to one and all. How are you doing where ever you are in this the COVID era?
As for me, I'm discovering my bake ring abilities.
Exhibit A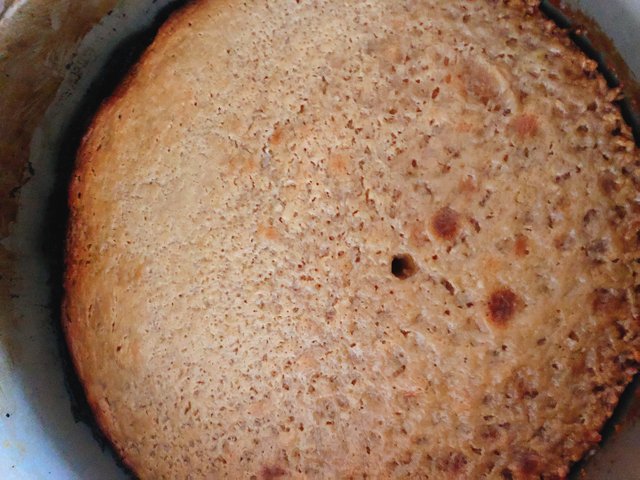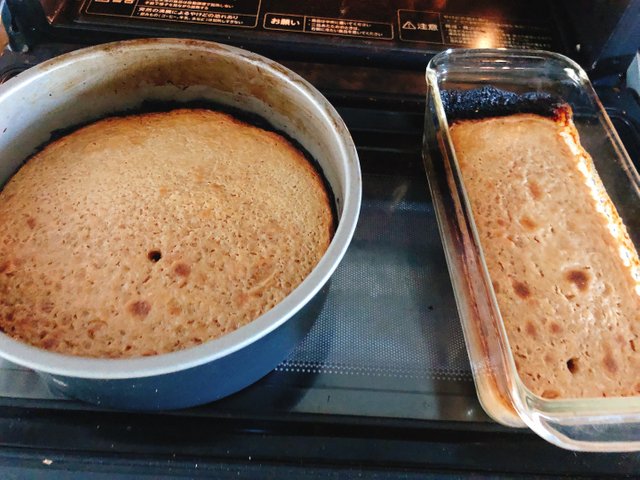 There are various kinds of puddings in Jamaica 🇯🇲 but most of these would be called cakes by non Jamaicans because the consistency is more cake like than traditional pudding as others know puddings. My personal favorite is sweet potato pudding but I decided to try my hand at cornmeal pudding after receiving a recipe from a friend.

Cornmeal pudding
Found another recipe and went hard:
1lb cornmeal ( difficult find cornmeal here in japan so I used the grits maker I found in the store)
1 cup brown sugar
2 can coconut milk ( I used one)
1 can shredded coconut ( I used less than this (coconut is optional)
1tsp salt
2 tbsp vanilla
Cinnamon and nutmeg
Cup raisin (optional - I forgot to put them in) 😂
1/2 cup butter
1/2 cup flour
you can use grated coconut and the milk from it
I also used cows milk and a bit of coconut milk power( because I go hard)
I also added a bit of rum
Method
Combine dry ingredients
put coconut milk to add sugar vanilla and butter then add other liquid ingredients
Melt butter and pour in
Combine everything and stirconstantly to avoid lumping
When mixture is smooth pour into a 8 inch grease pan put bake at 300 for 50 minutes
Before the pudding is finished mix 1/4 cup coconut , 2tbsp sugar , 1tsp vanilla 2 tsbp shredded coconut 2tbsp a little butter and cook for 2 min or until the butter is melted and the sugar dissolved then pour on top of your pudding and then bake for another 10 minutes.
*Maybe I should have added water under the pudding to get more of a steeming effect and thus softer middle because the consistency was quite firm and more like a pastry we call toto which uses similar ingredients: all in all I really liked it and my family and friends did too.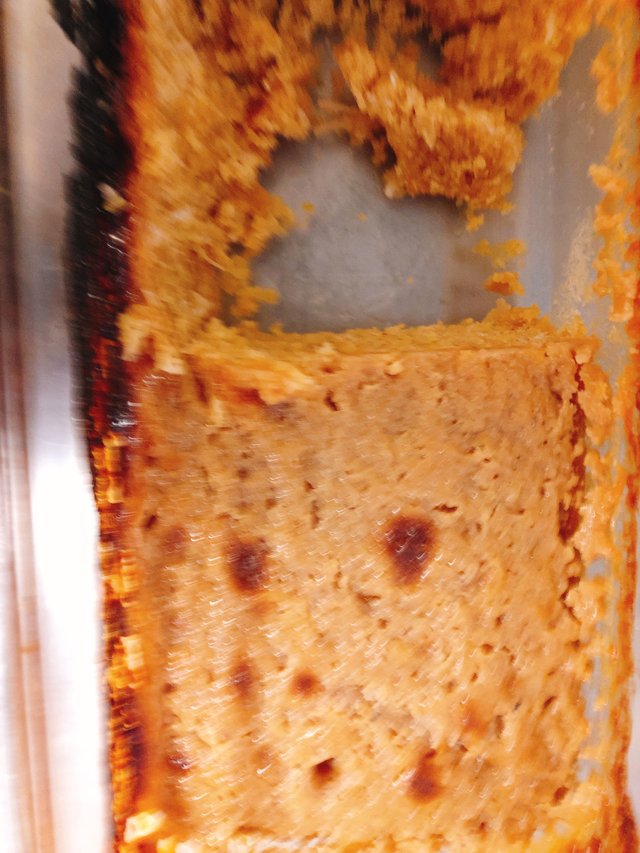 It's good cold or warm - ice cream is a wonderful addition to this union. Do enjoy!