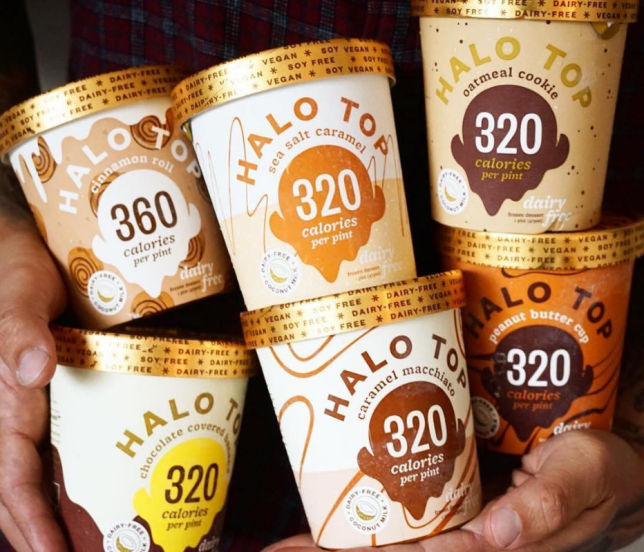 Thousands of keto specific food posts have made their way to social media sites in recent years, across platforms like Instagram, Facebook, Twitter. When you analyze those posts it is obvious that there has been a clear trend of keto followers opting for Halo Top ice cream to meet their sweet cravings. This has happened with a variety of products that haven't necessarily marketed themselves to the keto crowd, but got discovered and embraced by them regardless.
Halo Top has marketed itself as being a low calorie option that is a great alternative in ice cream for vegans, that also provides products that are soy free and dairy free as well.
That means that more people have been buying Halo Top than more familiar brands like Ben & Jerry's or Haagen-Dazs, which is pretty impressive for a company that got its
start only back in 2012
.
It has only been 8 years compared to Ben & Jerry's which have been in the business for 40+ years, and Haagen-Dazs for 59 years now.
In less than a decade, Halo Top can now be found on the shelves with a myriad of retailers today, and they offer a wide variety of flavors including sea salt caramel, oatmeal cookie, pistachio, s'mores, and many other flavors.
What Is The Sugar Content?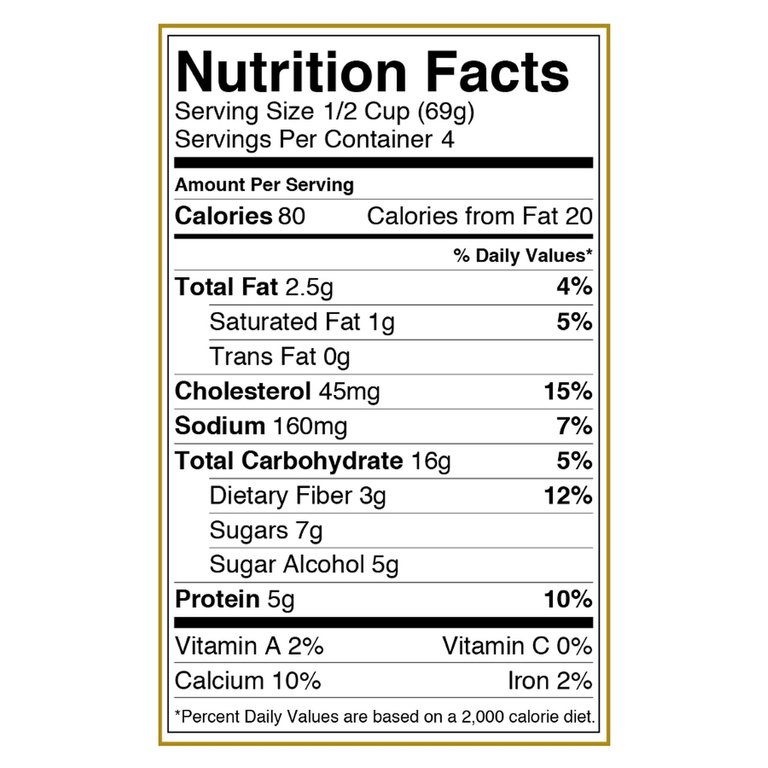 In some of their recipe options for Halo Top ice cream you can find between 5g to 7g of sugar per serving. While this is a lot less than competitors might include, for some more strict keto followers, it is still too much sugar to be overlooking.
"When you add that much fat with that much sugar, not a good combination, you get something called AGE, advanced glycated proteins, which clog up the body." - Dr. Berg
Regardless of the seemingly high carb and sugar count though, many still grabbed for this option to help them kick cravings and stay on track.
Halo Top was able to cater to those who still want to eat their favorite junk food, like ice cream, while attempting to choose as healthy of an option, in their minds, as they could.
Growing Demand For Alt-Milk & Dairy-Free
It also caters to the growing dairy-free market which has also shown its explosive demand with the sales of Oat Milk and other dairy alternatives in recent years too.
Oat Milk for example has been selling out on shelves in various countries, it seems they can't keep it stocked long enough and the demand for alternative milk is forcing traditional milk producers to re-think their business strategies, or face a potential end entirely.

Responding Directly To Keto Demand
Now, Halo Top has recently responded to the lucrative keto market that's out there, by launching a line of specific keto-friendly ice cream options in stores.
The new keto series for Halo Top will include 7 new flavors with net carbs ranging from 5 to 10 grams.
"Our brand is focused on making delicious dessert that everyone can feel good about eating, and these new flavors allow us to do that for our fans looking to limit their sugar intake," - M. Graeff, senior brand manager of Halo Top
Those 7 new flavors are:
White Chocolaty Macadamia Nut
Banana Cream Pie
Berry Swirl
Jelly Donut
Peanut Butter Chocolate
Chocolate Cheesecake
Caramel Butter Pecan
No doubt many of those trying to stay keto and get less sugar and carbs into their overall lifestyle, are happy to see this market response from Halo Top, in developing innovative products to try and meet their needs. It will be interesting to see if these 7 recipe options do so well that they go back into the kitchen to come up with more and extend the initiative further with more keto options coming in the future.