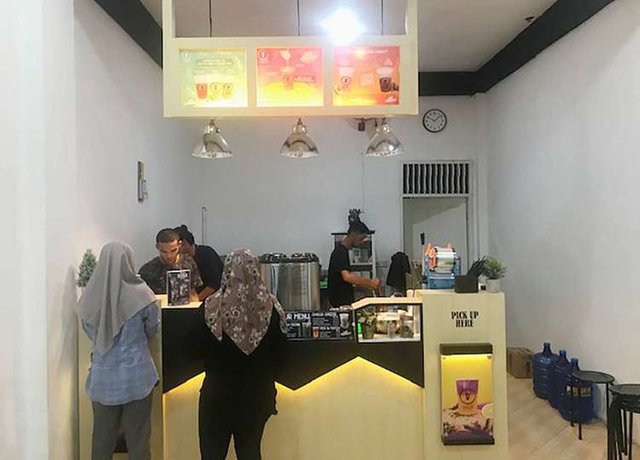 I have wrote a teenage short story in Bahasa about valentine entitled Valentine Valentino. The short story is about a Valentino guy who was ostracized for having a bad face due to an accident.
In fact, in the past Valentino was a good-looking guy who was good, honest, and became an idol of the girls.
Valentine Valentino's short story was published in a teen magazine in Indonesia which is no longer in circulation. Since the pressure of digital technology, many teen magazines in Indonesia have stopped publishing. The short story has also been posted on Steemit here.
---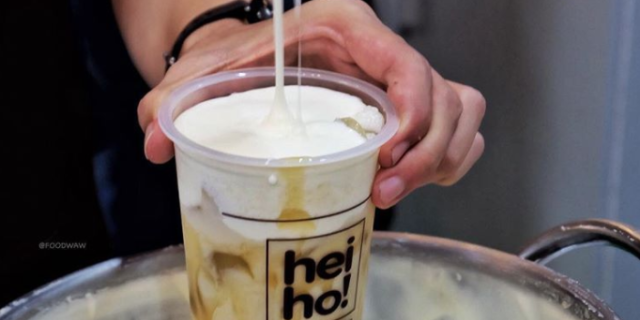 ---
The love is not just for a boy and a girl, but it can be in a broader form such as love for parents, friends, for the environment, for nature, for the idol club, for all living things, including culinary. And in my opinion, love must be there every day, every month (not just February), every year, all the time.
Valentine day identic with chocolate and all sweet foods and drinks. In Kota Lhokseumawe, Aceh, Indonesia, in the last two months there was a drinking place called Cheeze Tea on Jalan Malikussaleh, Kota Lhokseumawe.
There are no heavy foods such as rice, noodles, fish and meat there. As a friend to chat with people you care about, can order french fries and bread.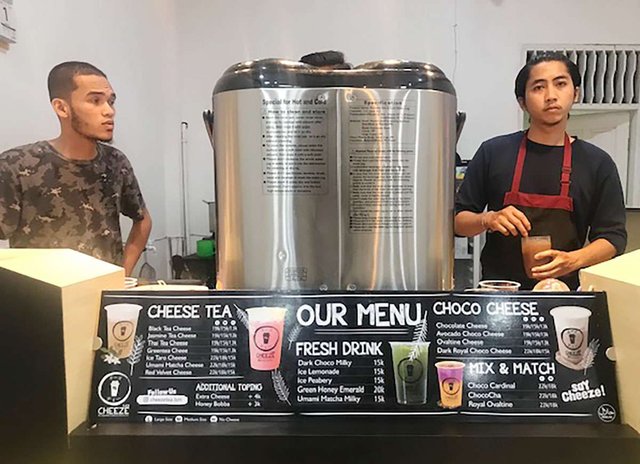 ---
As the name implies, Cheeze Tea is a typical drink with a main menu of cheese and tea with several variants. This February, they added a variety of flavors such as strawberry plus boba.
Chocolate tastes from the beginning and now they also add boba to it. Boba from Taiwan now exists in various types of drinks throughout the world. But you may have without boba or with boba. The specialty of drinking at Cheeze Tea, if ordered according to your taste.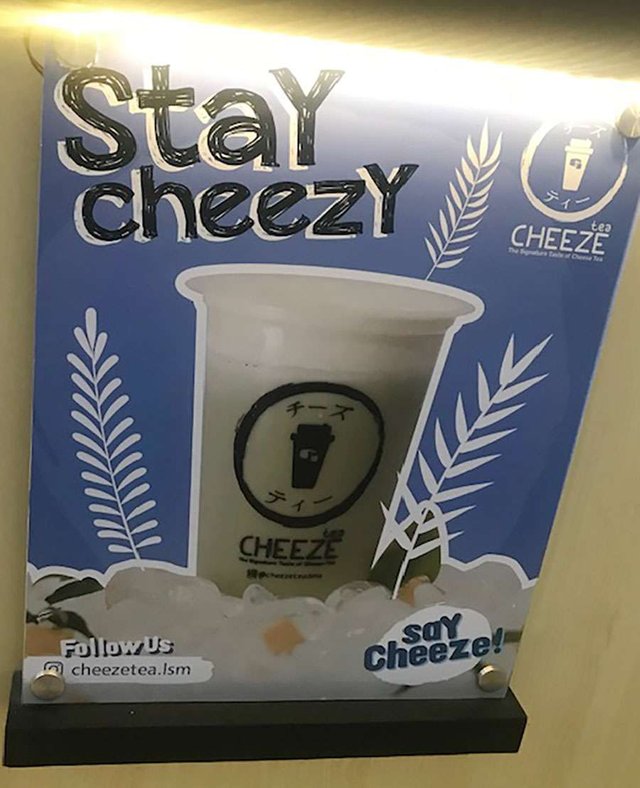 In general, Cheeze Tea sells various types of cheese and tea such as black tea cheese, jasmine tea cheese, thai tea cheese, and so on. There are also several choices of choco cheese, fresh drinks, and combinations of several types of drinks.
Cheeze Tea is a favorite place for teenagers in Lhokseumawe. When I buy cheesetea there, I never see an old man sitting there, except buying drinks and snacks to take home.
---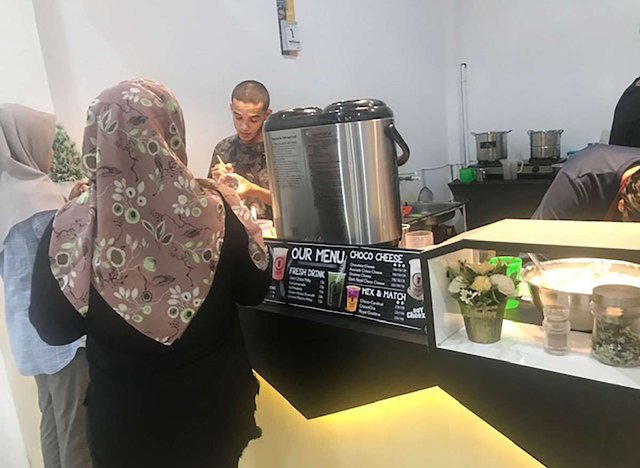 ---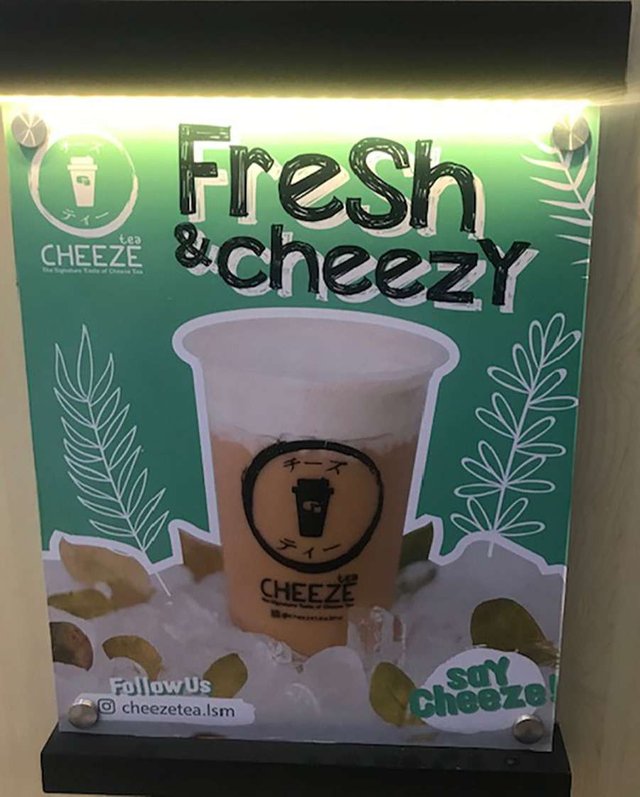 Despite having a beautiful interior, the arrangement of chairs and tables in Cheeze Tea is far from romantic. The rows of chairs arranged rigidly like boy Scouts lined up, making the atmosphere like in a coffee shop. Visitors there prefer to sit outside rather than inside which feels stiff.
Forget it about the place, especially candle light dinner. Please come to Cheeze Tea and enjoy the drinks. Give different types of drinks to the people you care about. Feel sweet on the tongue and in the heart that lasts forever.
---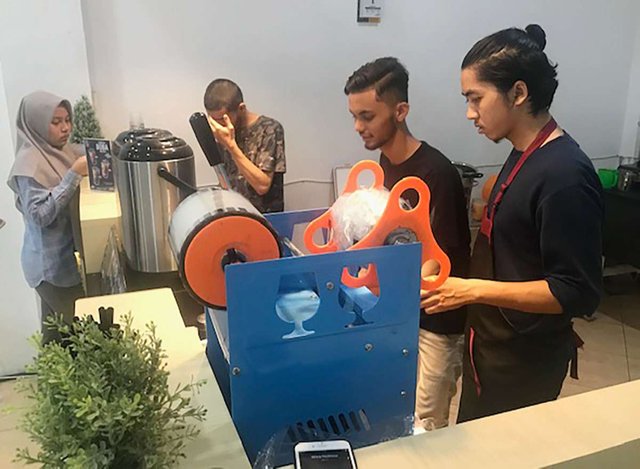 ---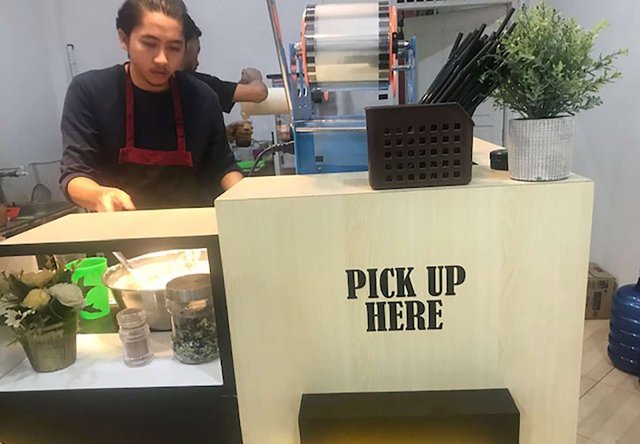 ---
When romance is not found in the restaurant, build that atmosphere in your heart and your drink in February, March, April, until February again. Now and forever.[]
---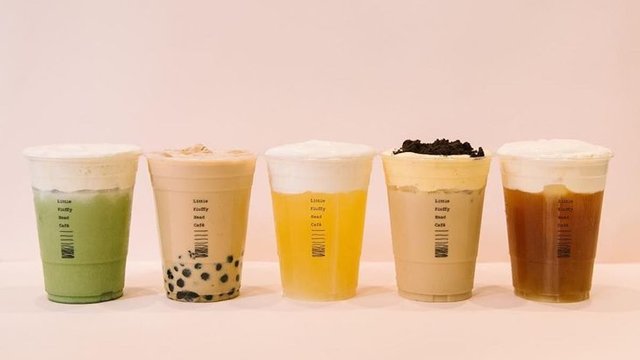 ---
---
Restaurant Information

Cheesetea



Jl. Malikkusaleh, Kp. Jawa Lama, Banda Sakti, Kota Lhokseumawe, Aceh, Indonesia
---
Find Romance in a Cup of Cheestea |
This post participated in the Tasteem contest Be my Valentines ❤️