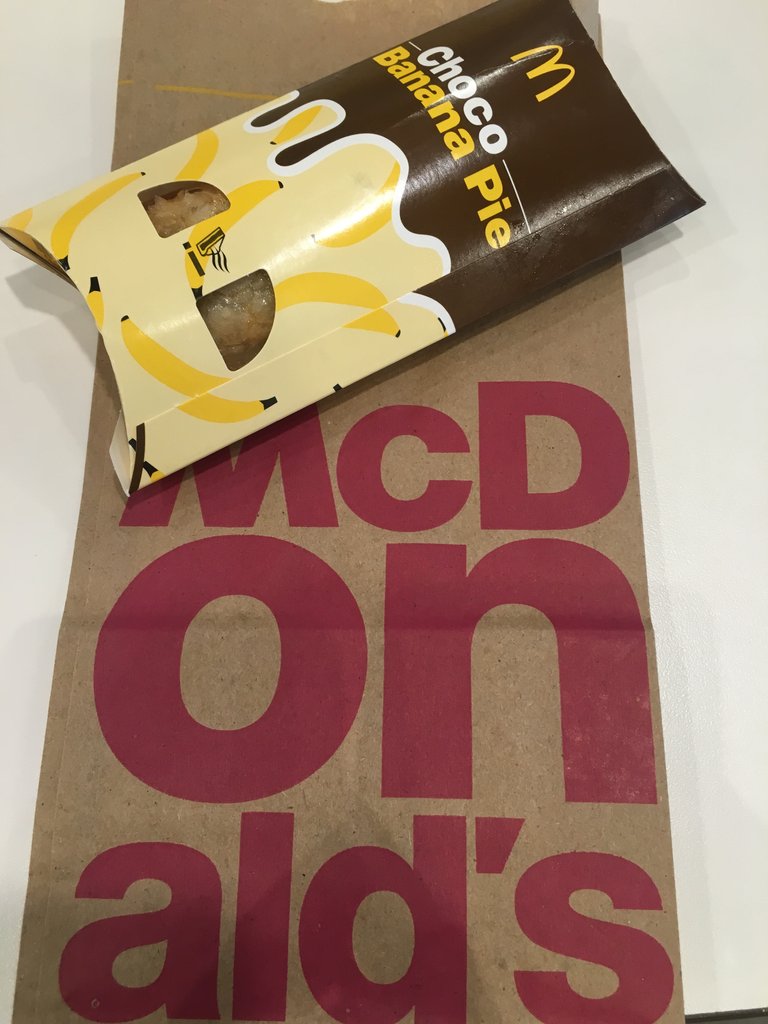 Can't wait to try the MacDonald Chocolate Banana Pie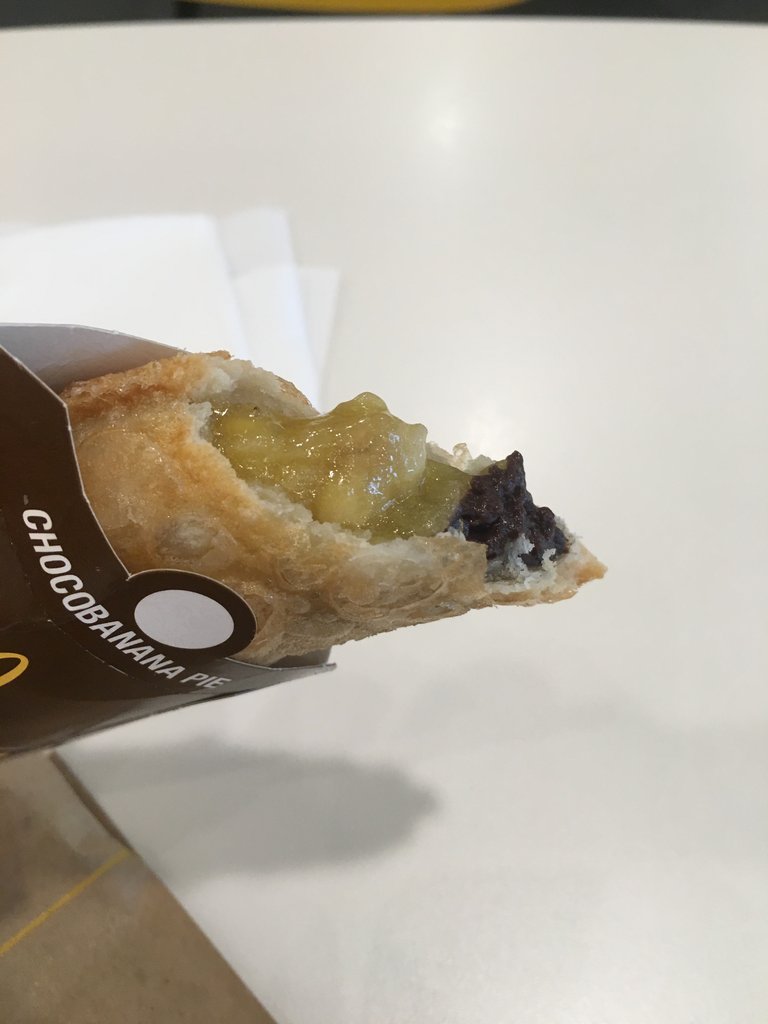 At Sgd$1.50, I will say its quite worth the value.
The Choco banana pie has a crispy crust similar to that of classic Apple pie. Combined with the banana filling, it's taste like a crispy goreng pisang(fried banana).
The warm chocolate did not disappoint either. I had expected the dark chocolate to be greasy or bland. So I was wowed by the chocolate flavours that came through with every bite.
Overall 4.5/5
I quite like it. 😃