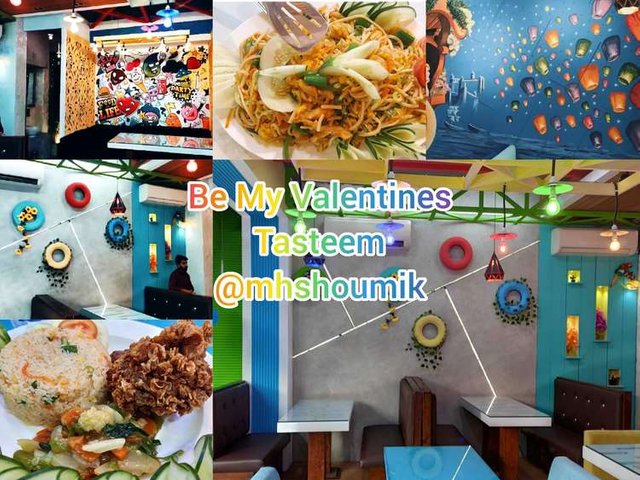 Hello Dear Steemians!
Can you remember me? Yes, I am MH Shoumik coming after a long vacation. I am coming to posted on Tasteem after 11days. You know February is the month of love. Tomorrow is Valentine's Day. This is one of the best day for couples. Whatever, In this post I am going to telling my opinion about the best place to spend Valentine's Day on @tasteem.
Tomorrow is Valentine's Day in our country. All of the couples are so excited to spend their best moment on this day. That's why Restaurant are decorated lovely and romantically for this whole month. All of them I love "My Chef" Restaurant most. They decorated their restaurant with a romantic view for this Valentine's month.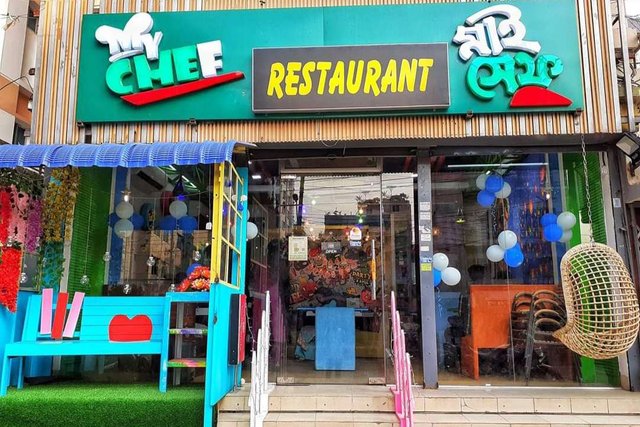 At first I have to say about their Unique Couple Selfie Zone! They decorated a small place for taking selfie with some lovely background. Though this place is small but I think the couples will be feeling better and comfortable to seat there.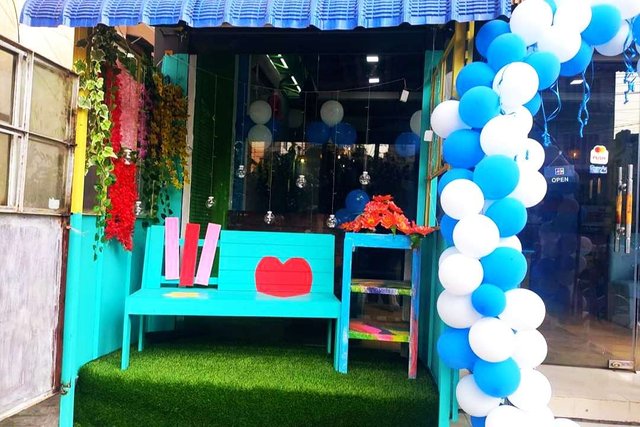 In inside, they decorated their space for three kind of couples! This idea is just awesome! We know there are many kind and many variations of age between couples. So My Chef created three different kind of space for various kind of couples. At first I am gonna tell about the teenage couples. My Chef decorated the background with some noisy cartoon character with their love and quarrelling.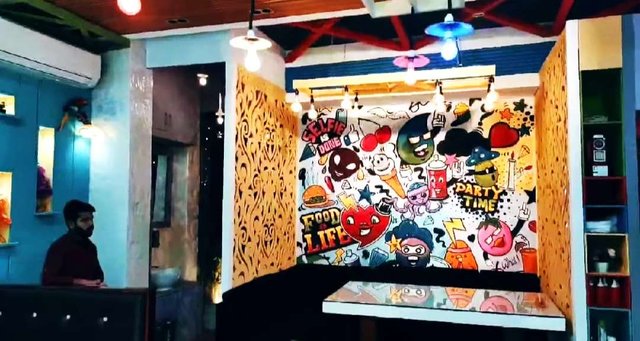 Secondly they made a natural environment for nature and Pacific couples! There are many kind of couples who loves nature and which personality is kind of traditional. I think so they will love this space to spend their valentine's Day.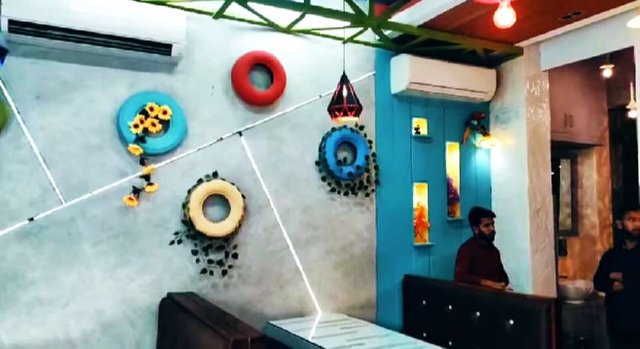 They also made a romantic zone for dating. In this space they were trying to made a space with romantic elements. This place is better for them whom are so romantic and insane about their love.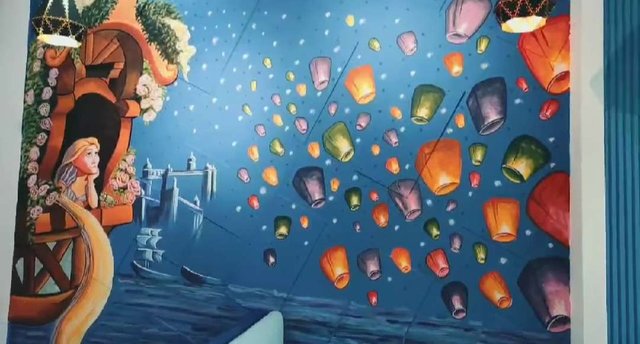 I talked to them for their ideas. The owner of My Chef told me that they will bring more two kind of place before 14th February for Valentine's Day and a Special Bangladeshi Cultural heritage "Pahela Falgun".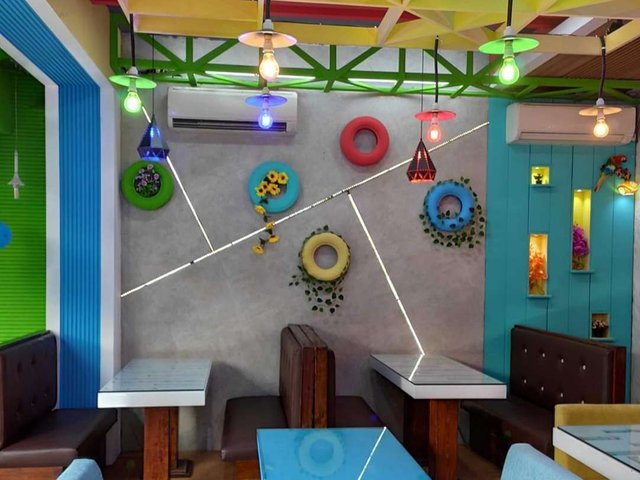 Now let's talk about their food item. I was so much surprised to see their decoration. That's why I wouldn't keep more attention on their food item. But as a reviewer I took their Fried Rice Combo Pack. This item was good after all. Even it costs a little. You should pay only $3.5 (280 BDT) for this item.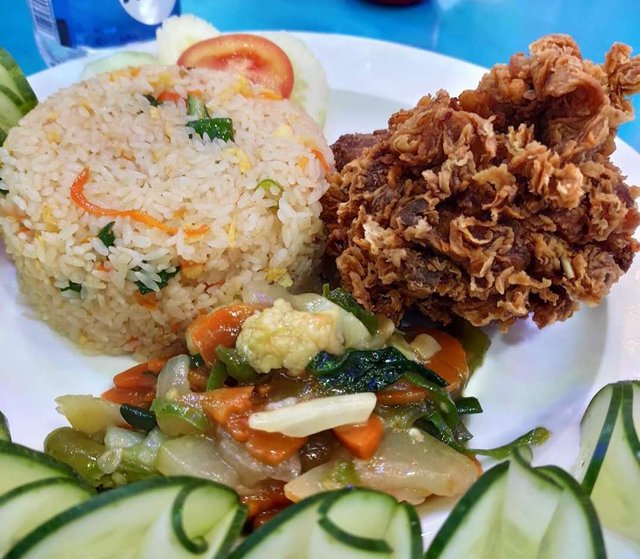 Then I also take a Valentino Chawmein from them. This is a Special Item from My Chef for this Valentine's Month. It was also so tasty. You will get it with the cost of $2.25 ( 180 BDT)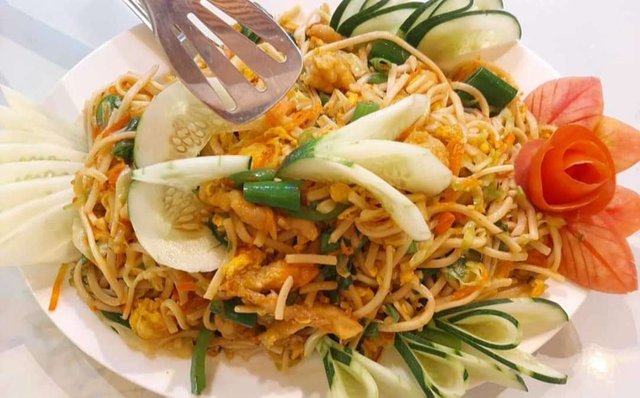 My Chef Review
Quality: 08/10
Service: 09/10
Decoration: 10/10
Food Rating: 7.5/10

Now I am telling about myself. I am a newbie on Steemit. I love to spend my time with cryptocurrency. As a result I choose Steemit to earn Steem and make my career better. Nowadays I am too much busy with my academic life for made my CGPA better. However, I am looking for more contest and more Decentralized site at Steemit Blockchain. Recently I worked with @threespeak, @ntopaz, @dtube and also with @tasteem. If you have more collection on your list then please suggest me with your valuable comment. I need your help to improve my Steemit Career. Thank you.
These all photos are clicked by me. I clicked them with my own mobile phone. By the way, My Chef created their location with the name of "Kopotakkho Garden" on Google Map for their own purposes. These two are same actually. You can also search "My Chef Kabab and Juice" on Google Mapf you need more information about their address then comment below this post.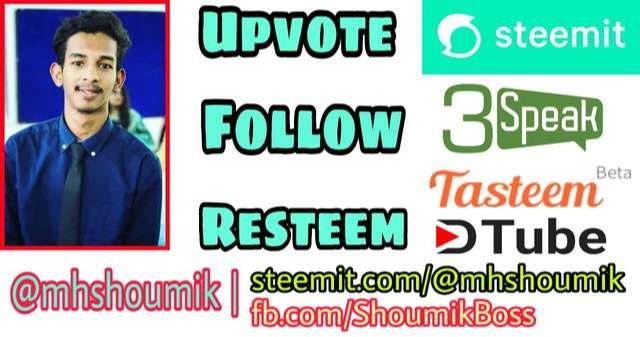 ---
Restaurant Information

My Chef



Kopotakkho Garden, শহীদ বাকি সড়ক, Dhaka, Bangladesh
---
Happy Valentine's Day to Every Couples! Telling about the most Romantic Place to Spend the Valentine's Moment at My Chef.
This post participated in the Tasteem contest Be my Valentines ❤️