2nd weekend of January, after my wife and I had dinner at Chinatown and walkaround, I decided to bring to a waffle place. She hesitated at first because our car was at Chinatown Point and the place was at Neil Road. Then, "Waffles?" She said. So we walked. At the road that split into Neil Road and we were almost reach the waffle place but the construction there made us had to go around a longer way.
一月的第二个周末,我和太太在牛车水吃过饭走了一会儿后,我决定带她去吃华夫饼。她犹豫了一下,首先是因为我们的车是在唐城坊而要去的地方是在尼尔路。"华夫饼?"她说。之后,我们开始走。在路分叉到尼尔路,我们几乎到达目的地,但附近的建筑工程导致我们得绕道走远路。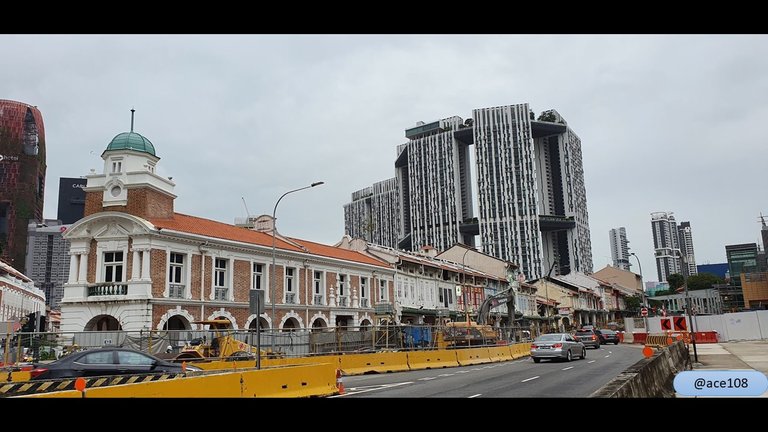 🎶Meanwhile, some music for you to enjoy as you read. This piece is part of Vivaldi's The Four Seasons, particular the first of the 4 violin concertos, called Spring.

🎶让大家继续读的时候,欣赏一点音乐。这件作品是维瓦尔第的"四季"的一部分 - 4小提琴协奏曲中的第一首,名为"春天"。

Source | 来源: https://musopen.org/

https://soundcloud.com/alan-chang-563971986/four-concerti-grossi-4-vivaldi-op8-i-la-primavera-allegro-largo-allegro
Source | 来源:
https://musopen.org/music/2213/antonio-vivaldi/the-four-seasons/
---
We reached there and went in. They have a variety of ice cream flavours.
我们到达那里,走了进去。他们有各种口味的冰淇淋。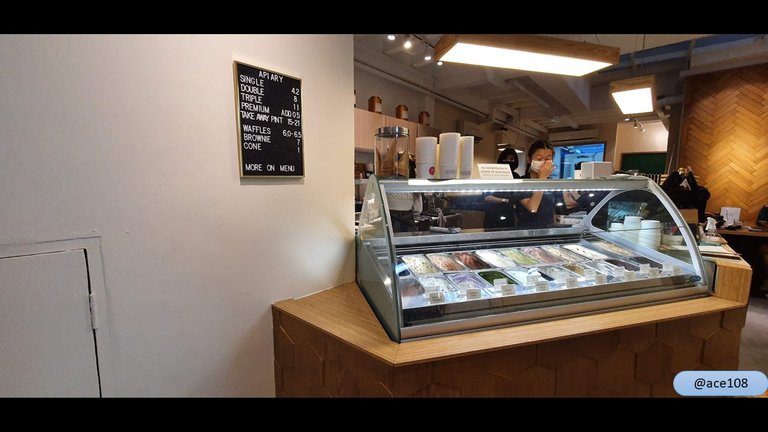 Seems to be a small place.
地方似乎是挺小的。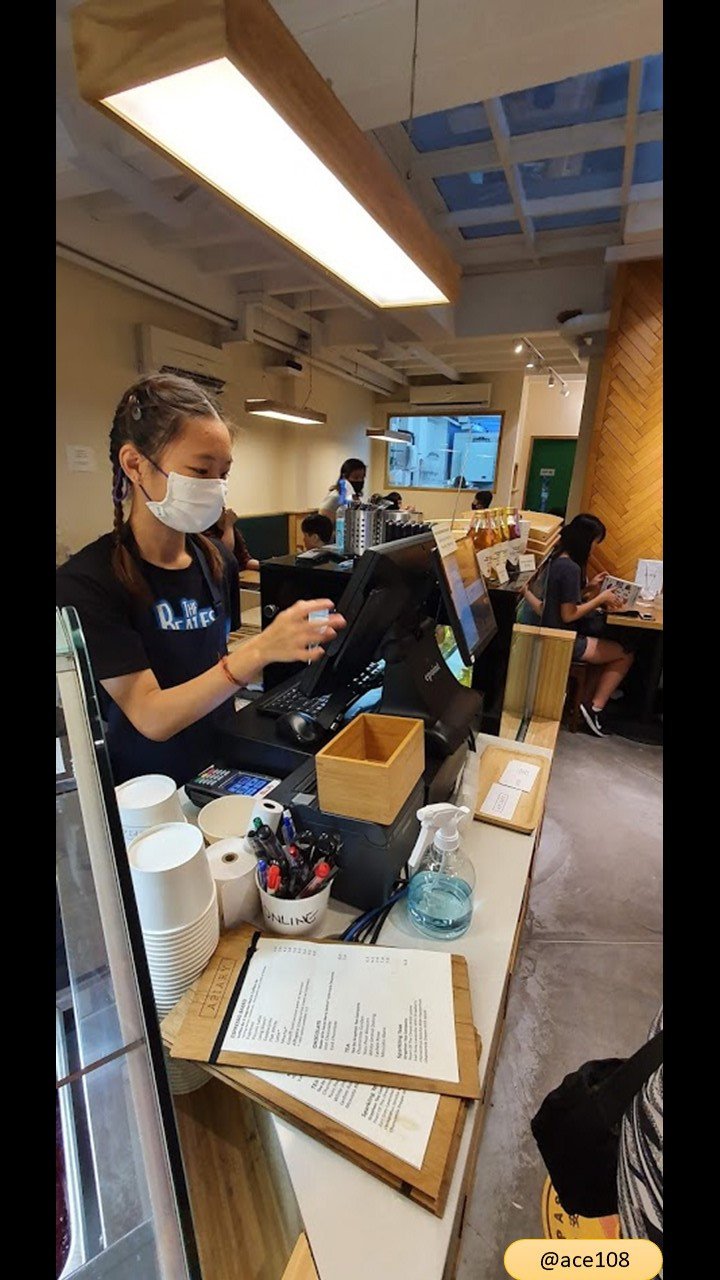 The counter and freezer already occupied half the place.
柜台和冰柜已经占据一半的地方。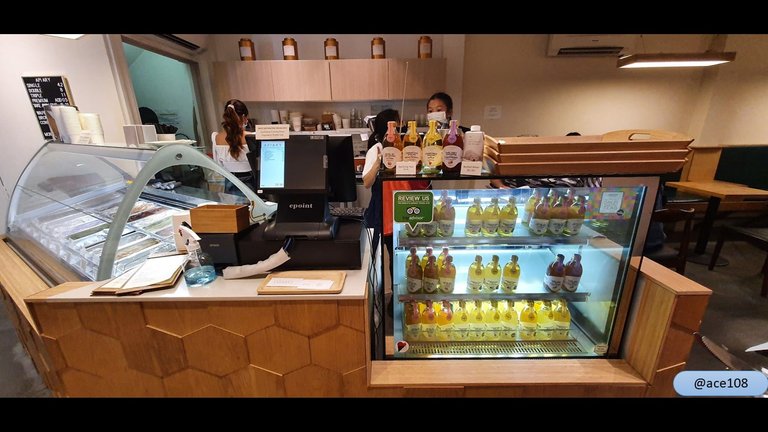 Other than the ice cream flavours, there is a small selection of drinks to choose from.
除了多种口味的冰淇淋,还有好几种饮料供您选择。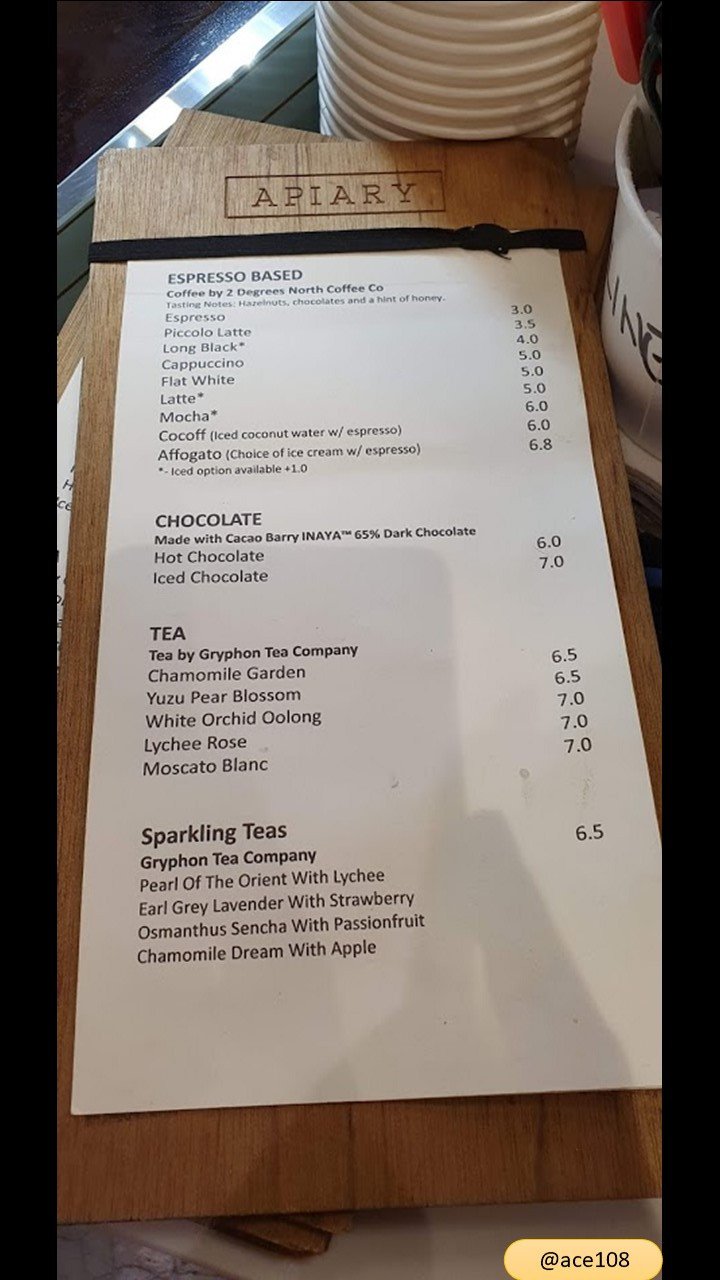 The waffle and ice cream were definitely not cheap but I wanted to go there because I walked around the place before when I was working in Police Cantonment Complex in a previous job. We had a pot of tea to share and everything costs almost $30.
华夫饼和冰淇淋可不便宜,但我想去那里很久了,因为我走了一圈,当我以前在警察广东民大厦工作时走过那里好几次。我们共享一壶茶。总消费近$30。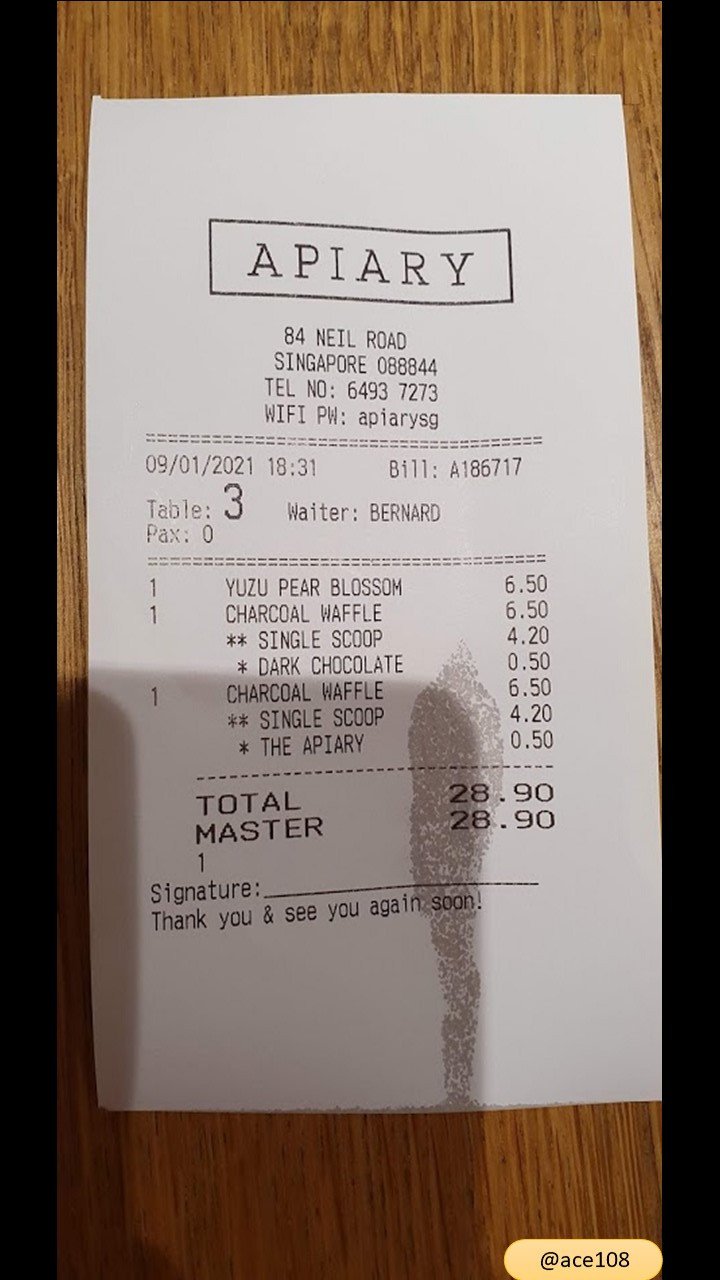 We decided to go upstairs with the pot of tea that is really small and the space there were also small
我们决定去楼上茶的锅是非常小的,空间也有小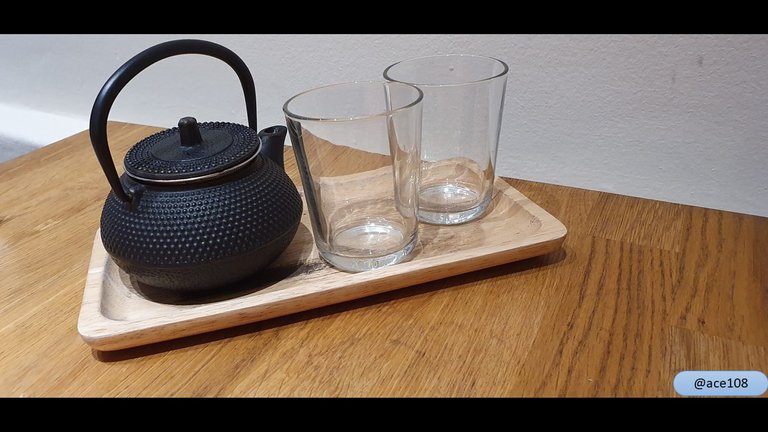 We both had charcoal waffles but my wife had it with dark chocolate ice cream.
我们俩都店炭华夫饼,但我太太的配黑巧克力冰淇淋。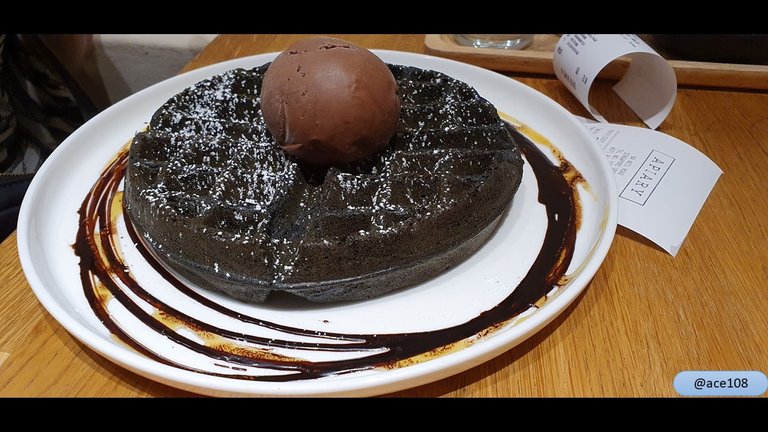 For me, I had their ice cream flavour called Apiary which is the name of the place. Taste OK over but a bit too expensive experience.
而我的配他们的Apiary(也是他们店名)口味。味道算好但这这经验可花了不少钱。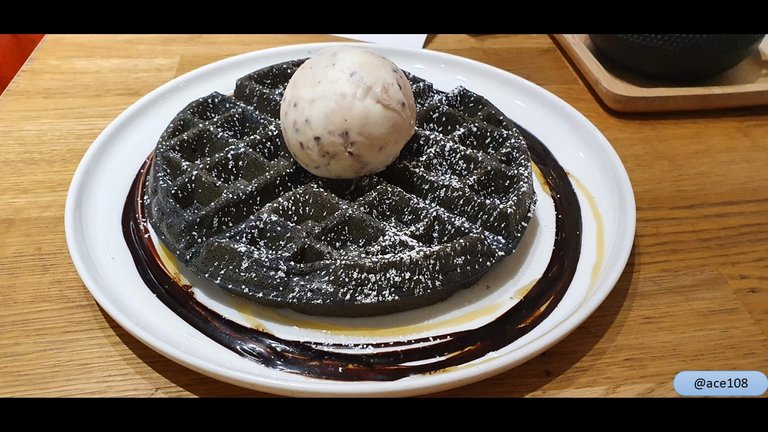 📷Here is a closer look at mine.
让大家看清楚我那份。
[//]:# (!pinmapple 1.279593 lat 103.842275 long Apiary d3scr)

Please see my other posts:
@ace108
请看我其他帖: @ace108
---