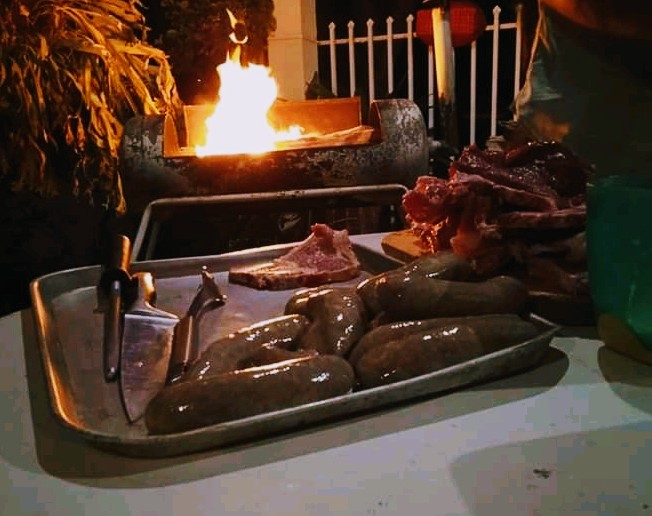 English
Hello friends, this time I will be talking about this delicious family barbecue, we always do it on weekends or on some occasion of celebration, the whole family raises the money and the necessary ingredients are bought such as meat, chorizo ​​and the companions to complete the dish.
Everything must be washed very well, and the meat must be seasoned so that it takes on the taste, if it is possible to leave it prepared a day before, like the chicken, the salad if it must be prepared the same day, is more feasible.
You should never miss the roasted arepas, it is a tradition of every Venezuelan to add the arepa to any preparation and it is a good companion.
Spanish
Hola amigos, en esta ocasion les estare hablando de esta deliciosa parrillada familiar, siempre la hacemos los fines de semana o en alguna ocasion de celebracion, toda la familia reune el dinero y se compran los ingredientes necesarios como la carne, chorizo y los acompañantes para completar el plato.
Todo se debe lavar muy bien, y la carne se debe sazonar para que agarre el gusto, si es posible dejarla preparada un dia antes, al igual que el pollo, la ensalada si se debe preparar el mismo dia, es mas factible.
Nunca debe faltar las arepas asadas, es una tradicion de todo venezolano agregar la arepa a cualquier preparacion y es un buen acompañante.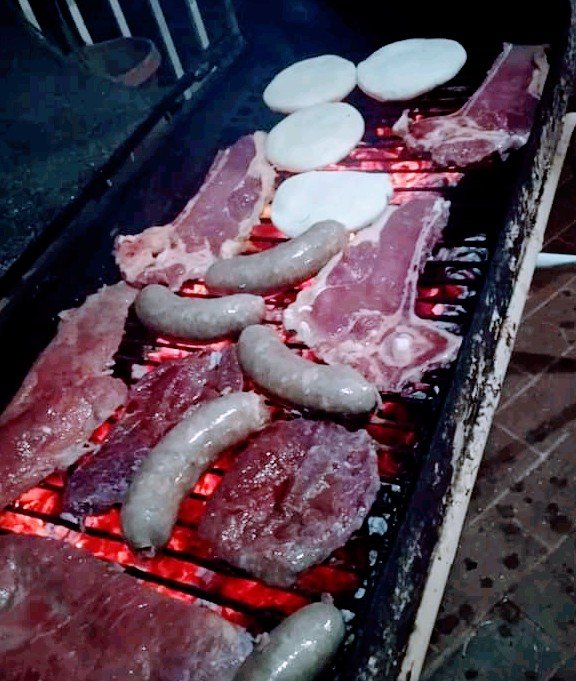 English
Always in the family there is a person available to cook, he will be in charge of preparing the meat and being aware that it does not burn, everything is a process but it is worth it, and being in a family union is the best, especially at this time where the pandemic has wreaked havoc and that is why we must take care of ourselves.
The chorizo ​​must be in a midpoint neither so raw nor so burnt, only the person who is preparing it must be on the lookout for getting what is desired.
To complete the dish you should not miss a good juice, beer or soft drink and this will refresh us especially in this warm climate of our country.
I hope the post is to your liking, greetings and blessings.
Spanish
Siempre en la familia esta una persona disponible para cocinar, el se encargara de preparar la carne y estar pendiente de que no se queme, todo es proceso pero vale la pena, y estar en union familiar es lo mejor, sobre todo en esta epoca donde la pandemia ha hecho muchos estragos y es por ello que debemos cuidarnos.
El chorizo debe estar en un punto medio ni tan crudo ni tan quemado, solo la persona que lo esta preparando debe estar al pendiente de conseguir lo deseado.
Para completar el plato no debe faltar un buen jugo, cerveza o refresco y esto nos refrescara sobre todo en este clima calido de nuestro pais.
Espero que el post, les sea de su agrado, saludos y bendiciones.