After going #vegan I thought pizza would never be the same again... how wrong I was. The trick I find, is to use as many ingredients as possible. So without further ado, here is my fully loaded vegan pizza.
Ingredients
1 pizza base (Make your own if you want. I prefer to buy pre-made to save time. Plus my local supermarket does a really good pre-made one)
2 tbps tomato puree (or enough to cover the pizza)
1 tsp oregano
1 handful of vegan mozzarella (can leave this out if you'd prefer)
1 small red onion
1 handful baby spinach
100g mushrooms
1/2 pepper
8 x black olives
4 x tbsp hummus
4 x cherry tomatoes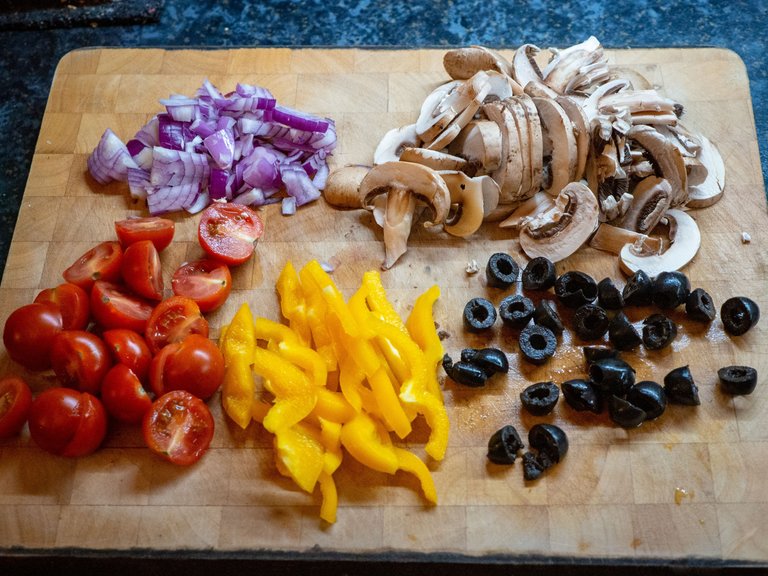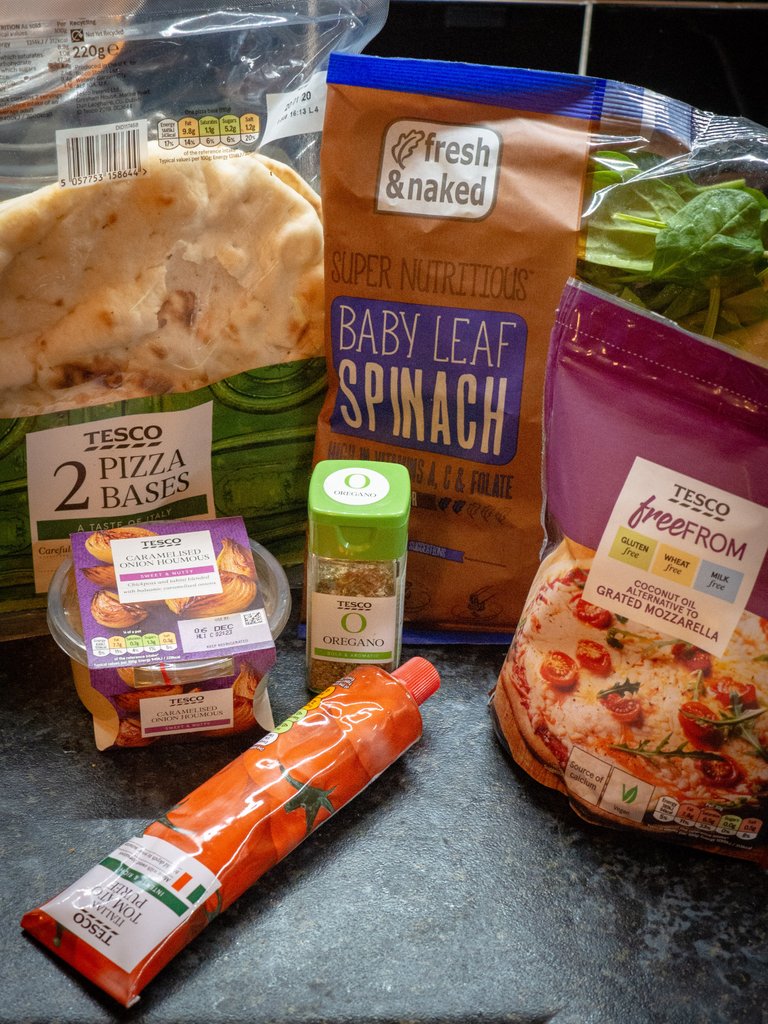 Method
I find placing the ingredients on in the following order works best:
Preheat the oven to 180c / 350f
Spread the tomato puree evenly over the pizza base
Sprinkle on an even layer of oregano
Sprinkle/grate an even layer of vegan mozzarella
Cover the entire base with spinach (it will shrink when it cooks)
Sprinkle on the red onion
Evenly place the pepper
Evenly place the mushrooms
Dollop on the Hummus
Evenly place the olives
Evenly place the tomatoes
Put in the oven for 10 mins, or until the base is crispy.
Enjoy!